When I say a Zen Corner, I mean a spot in your home that says calm. I can practically hear moms  mumbling, "I can't even be in the bathroom alone and you want me to find a calm spot in all this chaos with all these little bodies? Pfffttt, I laugh at your joke!"
As moms and dads, we are so used to putting the needs of others first, we end up ignoring our own. We can become short-tempered, exhausted, and at times, to the breaking point.  This isn't good for us or our families.
It's important that we take care of ourselves, even if it only means  5 minutes to take a few deep breaths to put the mess or noise into perspective. Now, I know you are rolling your eyes at me asking "How do you propose I find those five minutes?"
First, create a "Mommy Needs A Break" box. The kids can ONLY explore and play with the items in this box if it is taken off the shelf for the Mommy Break. This particular item from NOVICA is a picnic basket, but I think it would be so cute with some toys, activities, books, and bright scarves hanging over the side while it sits on the mantle or shelf.  A trip to the dollar store will fill this puppy up quick!
Handwoven Natural Fiber Caddie Basket from Bali, 'Lombok Picnic'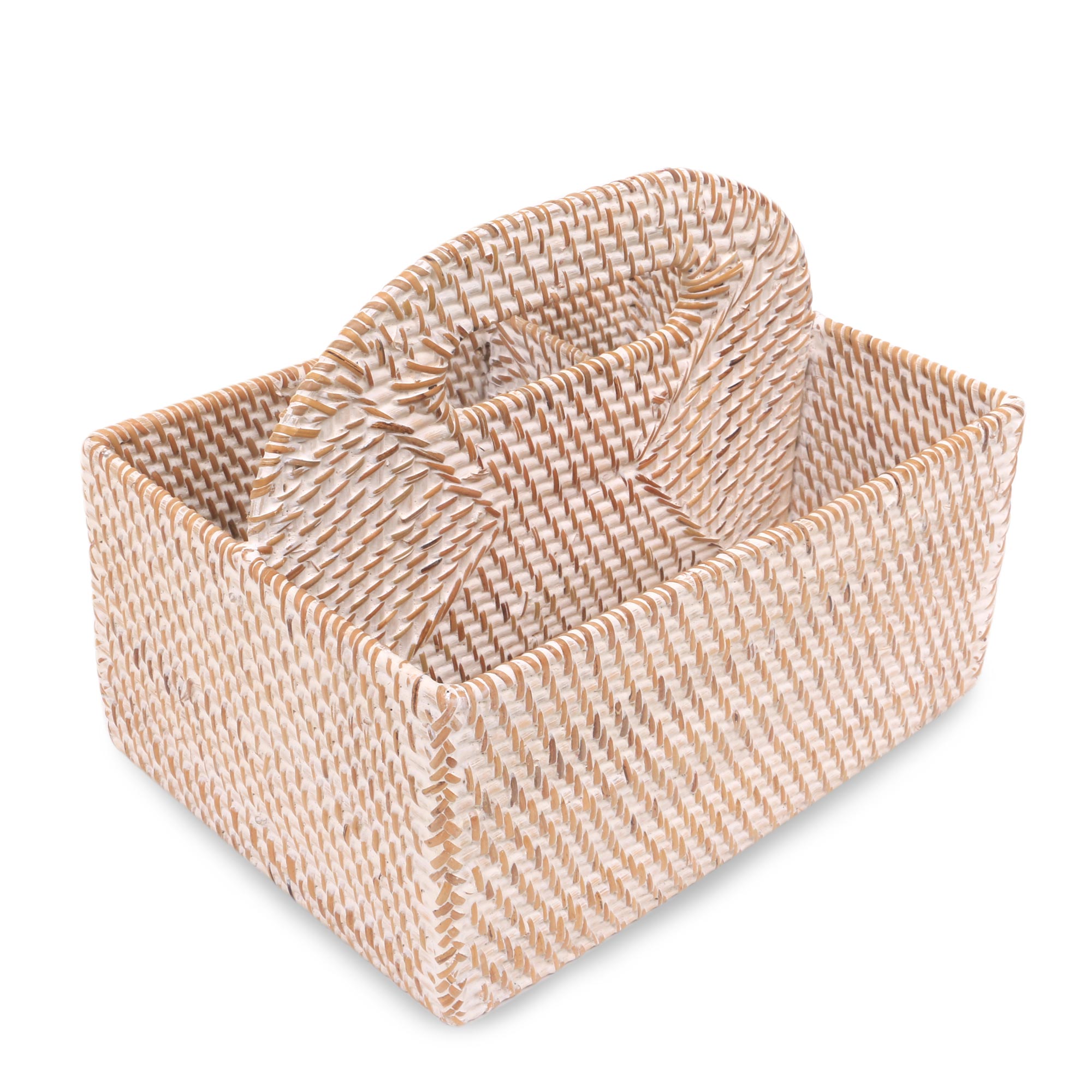 Now, for the YOU part!  The kids are playing and you can do so many things to get your second wind.
Mediate. Do a couple of yoga poses or just stare at this lovely sculpture that is situated on your Zen Shelf.
Hand Crafted Wood Sculpture, 'Inspirational Message'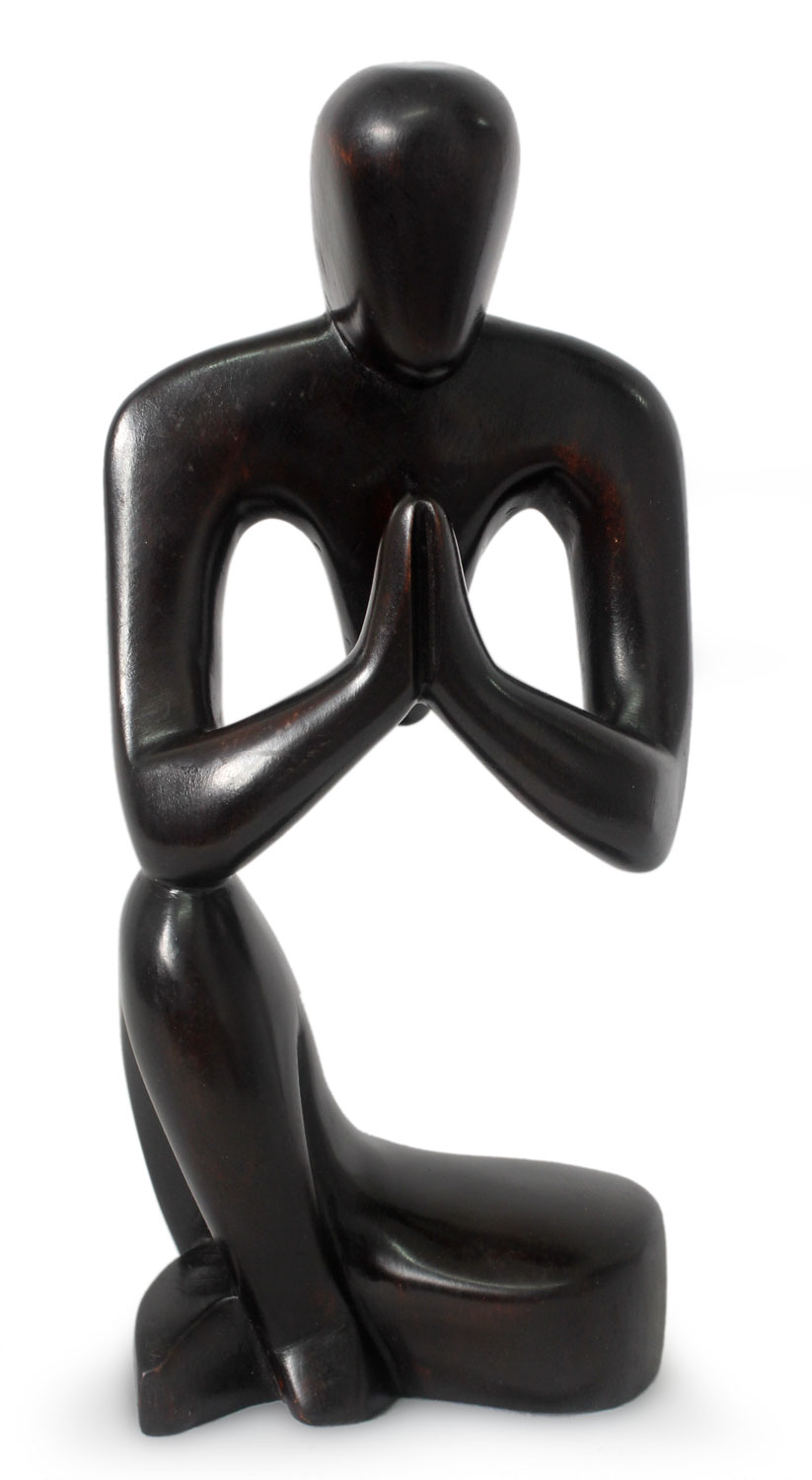 If mediating isn't your cup of tea, (Yes, I think I am funny with my segues,) enjoy a cup of the soothing brew in this Light Blue Celadon Ceramic Dancing Ganesha Mug from Thailand, 'Whimsical Ganesha'. This mug just makes me smile.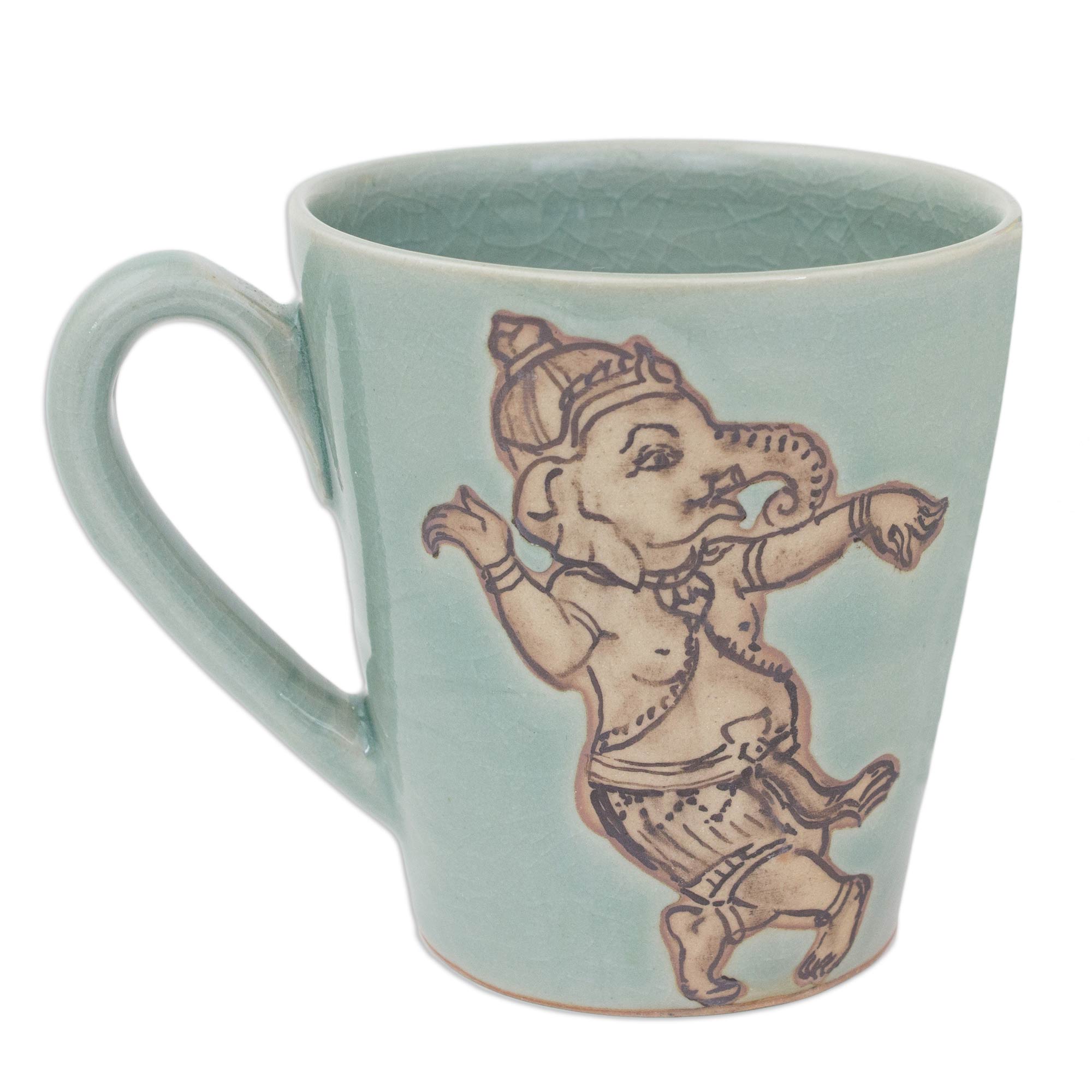 Even just five minutes of downtime is rejuvenating. You can't go a million miles an hour and not expect to crash and burn. Journaling is another great way to relax. Write out all your frustrations in this bold red and yellow journal, 'Visionary Days'  don't worry about grammar or spelling,  just get those frustrations on paper and out of your head. Another item that will look great on the Zen Shelf.
Don't want to write? Grab a book from between these Hand Carved Wood Monkey Bookends (Pair), 'Speak No Evil Monkey' and loose yourself in a chapter or two. I highly recommend a funny book. Laurie Naturo is hilarious!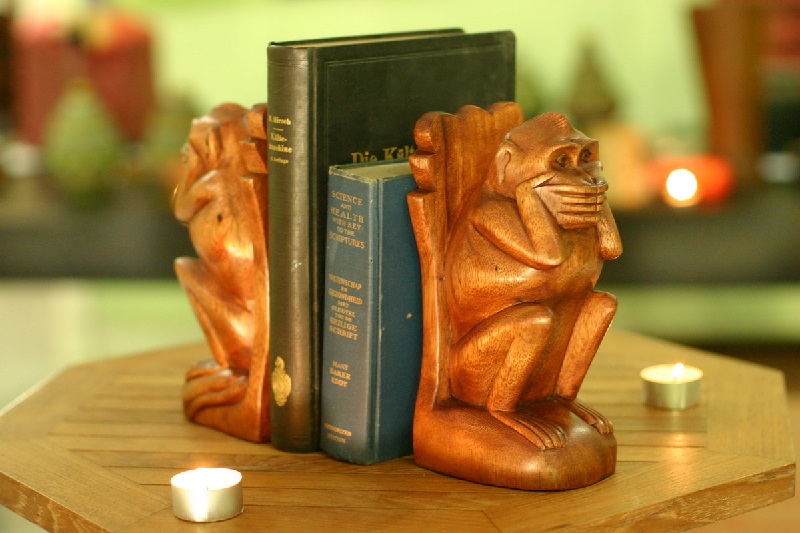 What about stretching out on the couch with your head propped up on these gorgeous pillows! These are the Cotton Patterned Black and Off White Cushion Covers (Pair), 'Monochrome Galaxy'.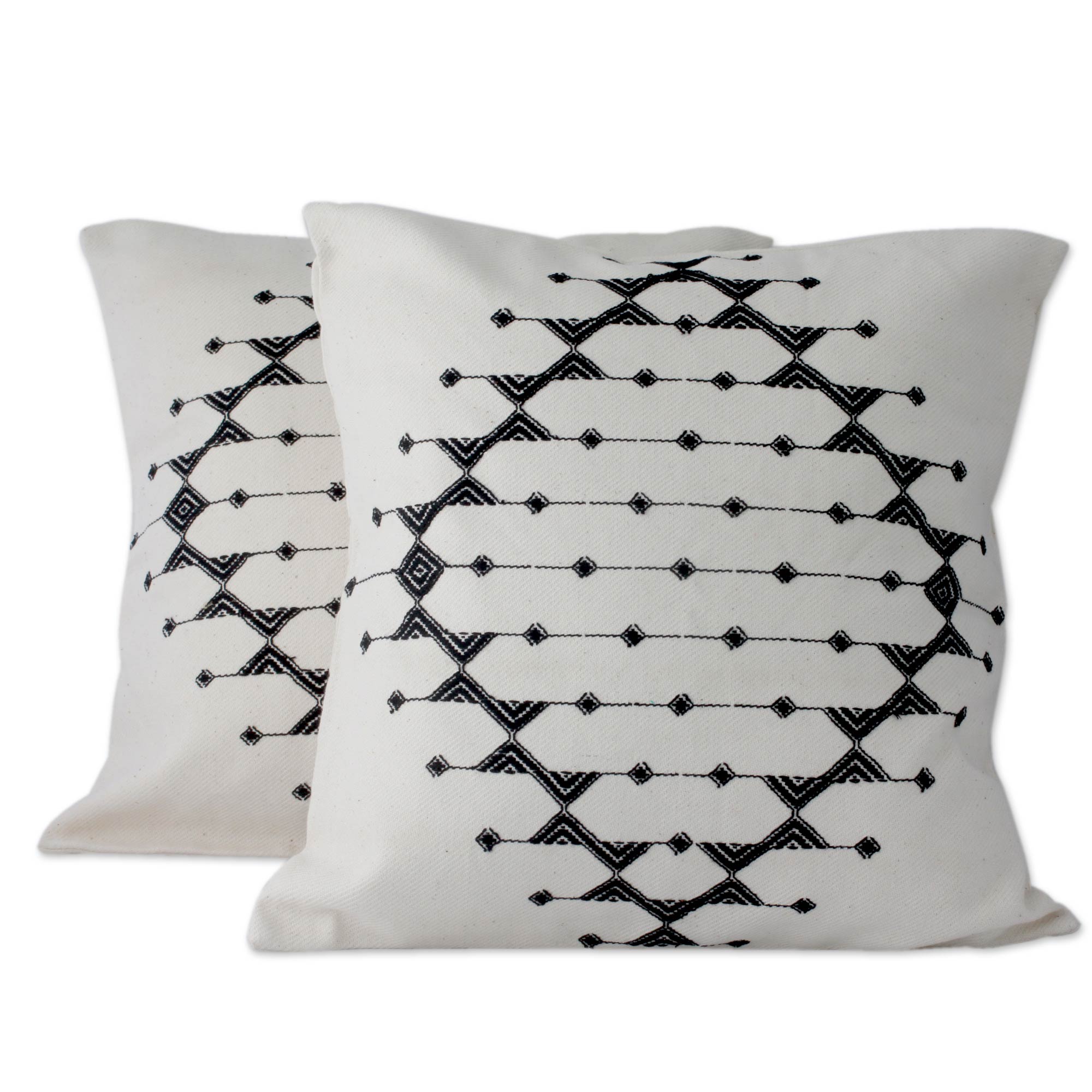 Whatever way you choose to relax, just make sure you are taking the time to do so every day.  With a little zen in your home, you will be calmer, happier and have more patience for all of your loved ones. You'll feel better too!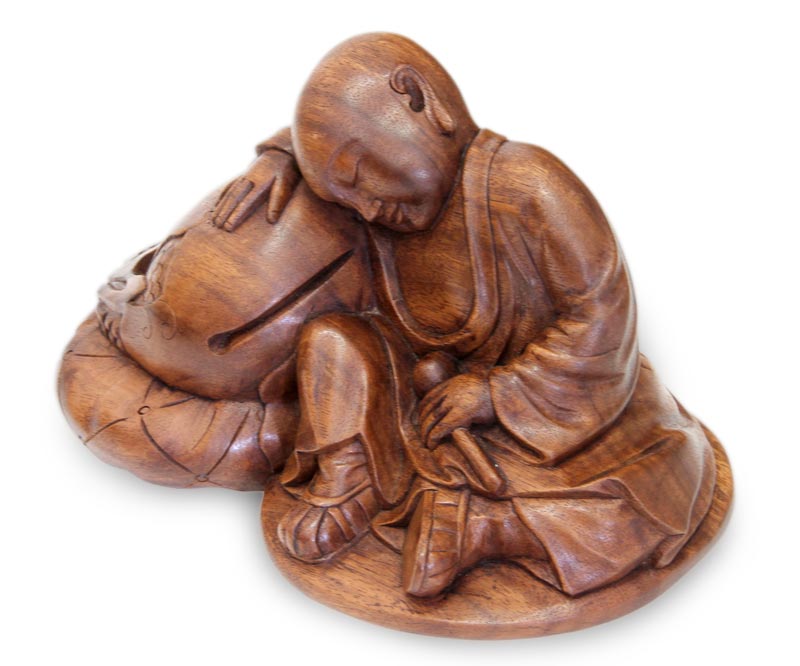 Here is a hand carved Buddhism sculpture, 'Quiescent Buddha.' This little guy definitely belongs in my Zen corner.  What Novica Home Decor item belongs on yours?
Rate this post:
[Total:

0

Average:

0

]