Positive global impact on ethical fashion and jewellery markets
LOS ANGELES, LONDON, and TASHKENT, March 14, 2023 – Fair trade impact leader NOVICA, in collaboration with International Trade Centre (ITC; the joint agency of the United Nations and the World Trade Organization) is expanding its reach to assist more artisans around the world. In addition to NOVICA's existing global artisan network – from Ireland to Africa, Asia, and the Americas – its unique fair trade ecommerce platform will now also benefit artisans across five nations in Central Asia.
In partnership with the International Trade Centre, under the EU-funded Ready4Trade project, NOVICA's new "Silk Road region" Artisan Empowerment Hub in Central Asia (centrally located in Tashkent, Uzbekistan) will help artisans in Kazakhstan, Kyrgyzstan, Tajikistan, Turkmenistan, and Uzbekistan reach NOVICA's existing direct-to-consumer ecommerce market.
NOVICA is already home to the largest collection of fair trade handmade jewellery in the world (nearly 40,000 SKUs), in addition to its vast offerings of fair trade unique gifts, ethical apparel, and handcrafted decor. NOVICA's new collection of Central Asian arts and jewellery will introduce some of the best up-and-coming artisan designers the region has to offer.
"The rich arts and handmade jewellery traditions of Central Asia will impassion our millions of fair trade customers," said Roberto Milk, cofounder and CEO of NOVICA, adding, "We are working hard to help preserve and strengthen the region's incredible decorative traditions, in which ornate amulets and talismans still rule – and where the jewellery arts are passed from generation to generation."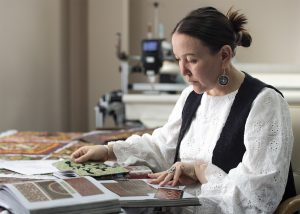 NOVICA's Artisan Empowerment Hub in Central Asia, its 10th such Hub around the world, launched sales today, and will grow in the years ahead to include thousands of Central Asia artisans.
"This is a fantastic opportunity for artisans of the region who currently have limited access to international marketplaces that cater for the European and US markets. It opens up a whole new online sales channel for them and additionally enables them to benefit from NOVICA's extensive product development and business support services," said Annabel Sykes, ITC e-commerce and SME digital transformation expert.
Some of NOVICA's Central Asia jewellers are preparing showcases of embossed, engraved, and meticulously fillagreed designs made of precious metals – typically encrusted with turquoise, carnelian, and other regionally-favoured gemstones. Soon, other artisans will offer exquisite cloisonné enamel bangles and beads, and simpler designs. Some designs recall the heavy dowry masterpieces of centuries past, still prevalent today, while others provide a strikingly modern style – one that still nods respectfully to the region's storied history.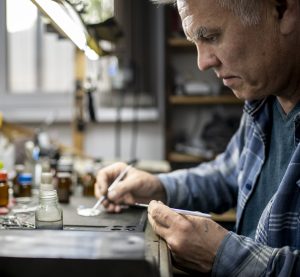 NOVICA's upcoming Kazakh jewellery showcase will tend to express that region's deep reverence for symbology and sacred meaning. Many of the Uzbek designs reignite a traditional belief that jewellery can bestow magical properties, bringing good fortune, health, happiness, and protection to the wearer. Simple Kyrgyz earrings and rings will be offered alongside more elaborate Kyrgyz jewellery ornamented with ancient pagan symbology. The Tajiki listings will typically feature precious metals displaying zoomorphic, floral, and solar signatures. NOVICA's Turkmen offerings will be weighty, and impressively elaborate.
To assist artisans, NOVICA's global Hubs help manage the complexities of international ecommerce and shipping, while overseeing all aspects of end-customer satisfaction. NOVICA provides artisans with digital assistance, translations, quality control, inventory updates, marketing, packaging, shipping, and customer return services to ensure seamless online service internationally to NOVICA.com's retail and wholesale customers, as well as to customers at its partner sites GlobeIn and Undiscovered Artisan Box, and to customers at NOVICA's extensive stores on Amazon (AMZN), Overstock (OSTK), and Wayfair (W), and more than 20 other sales platforms.
An estimated 75,000 people in emerging nations already benefit globally from NOVICA, including artisans and their dependents. NOVICA has sent more than US $128 million in sales to artisans globally, to date, and has provided tens of thousands of zero-interest capital loans to artisans. NOVICA direct-shipped fair trade purchases to customers in 80 countries over the past 365 days alone, from artisans around the world.
The global handcrafts sector is enormous. It reached $752.2 billion in 2022 (source: Handicrafts Market Size, Share, Industry Analysis Report 2023-2028, by International Market Analysis Research and Consulting Group).
Historically, only the tiniest percentage of that global sales figure trickles back to artisans, and working conditions for many of those artisans are abysmal and inequitable. That dynamic is what NOVICA strives to change.
About NOVICA: NOVICA's unique online listing and fulfilment platform cuts out multiple layers of middlemen, making it possible for global artisans to earn more and customers to pay less. Founded in 1999 to empower global artisans and preserve endangered cultural art forms, NOVICA has become the leading online fair trade marketplace in the world. NOVICA.com showcases named, featured artisans and delivers their handmade art forms directly to individual customers' doorsteps.
About Ready4Trade Central Asia project: The Ready4Trade Central Asia project is a joint initiative of the European Union and the International Trade Centre. It aims to contribute to the overall sustainable and inclusive economic development of Central Asia by boosting intra-regional and international trade in the region. Beneficiaries of the Ready4Trade Central Asia project include governments, small and medium-sized enterprises, in particular women-led enterprises, and business support organisations.
###
Rate this post:
[Total:

0

Average:

0

]