When it comes to gifts for mom, wife, or daughter, some may rush to the jeweler's or their favorite boutique with the intention of picking up a piece that will WOW. In the past, options have been pretty cut-and-dried between silver jewelry, including silver-looking alternative metals, or gold jewelry. What gemstone (or color, if you're a clueless son or husband!) would you like? Beyond those options, and perhaps a few more, to consider price, stone cut, setting, or type of packaging, there hasn't been  much to consider. Luckily, NOVICA has more than a few unique jewelry options for your consideration.
However, in recent years, a third option for metal has entered the jewelry playing field: rose gold. Unless you're a jewelry enthusiast or a jeweler, you probably didn't notice it's entrance. Looking at it, it's easy to see that there's a difference between rose gold and traditional gold..but what is it? You may be able to tell the difference right away! Rose gold jewelry boasts a warm pink or red color. Some consider this metal to be much more eye-catching and contrasting to set stones. This whimsy, winding ring is a glowing example of the warm gleam that rose gold offers.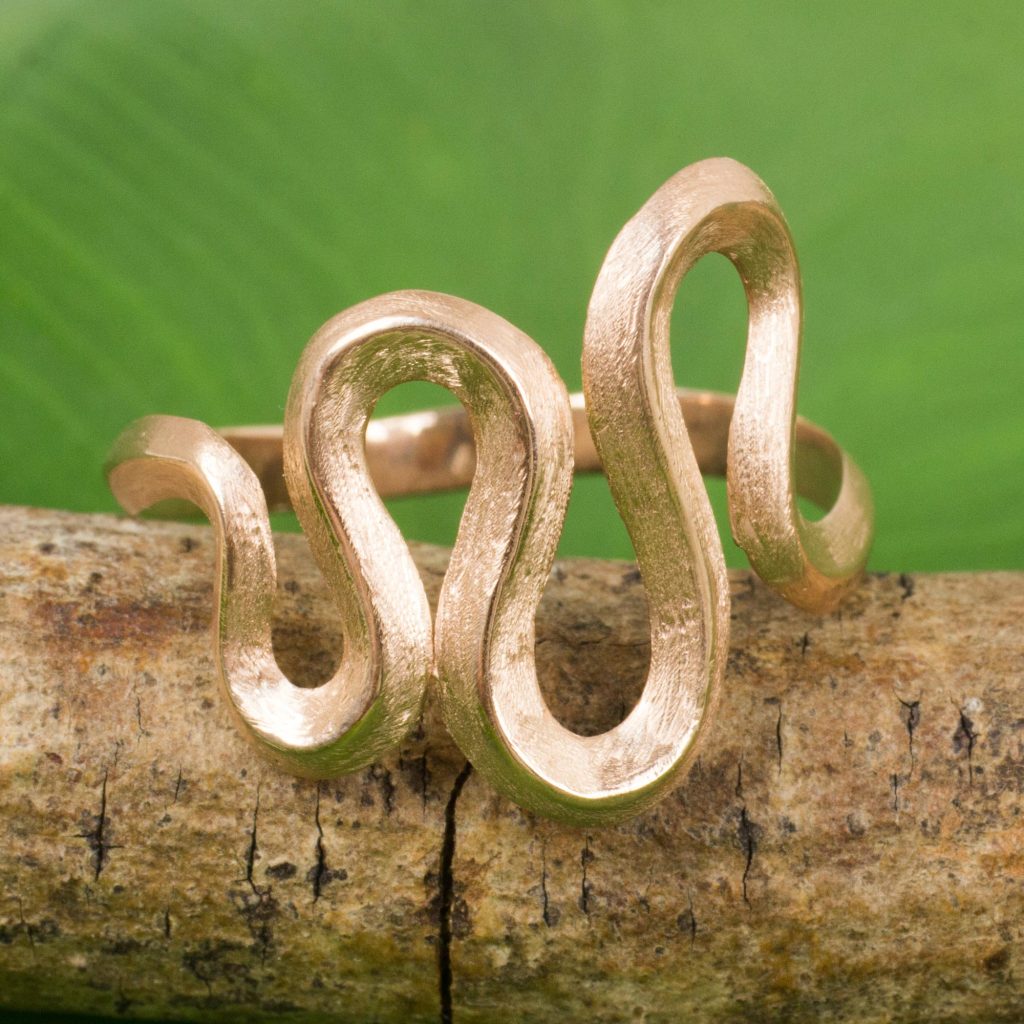 In the creation of the different varieties of gold, it's important to realize that all of them are technically gold, despite their difference in appearance. The most common and well-recognized as gold would be yellow gold. For the purpose of this comparison, we will examine it first.
In shopping for yellow gold, it is important to remember that no type is 100% "pure". While there may have varying content levels of actual gold, gold alone tends to be very soft and easy to stretch, break, or misshape with wear. When you're purchasing a gold ring or necklace, you're purchasing a blend of gold with alloy metals. These metals provide extra strength to the structure of the piece and provide the wearer with a little extra durability. While 24k gold (99.9% pure) is considered luxurious, someone who works with their hands may be better suited to a sturdier 14k gold piece (58.3% pure). Because of its relatively high content of mined gold, yellow gold is most similar to gold found in nature. 'Yellow Rose' (pictured below) offers a traditional take on quirky design. The softness of traditional yellow gold allows the eye to focus on the detail and depth of layers of the piece.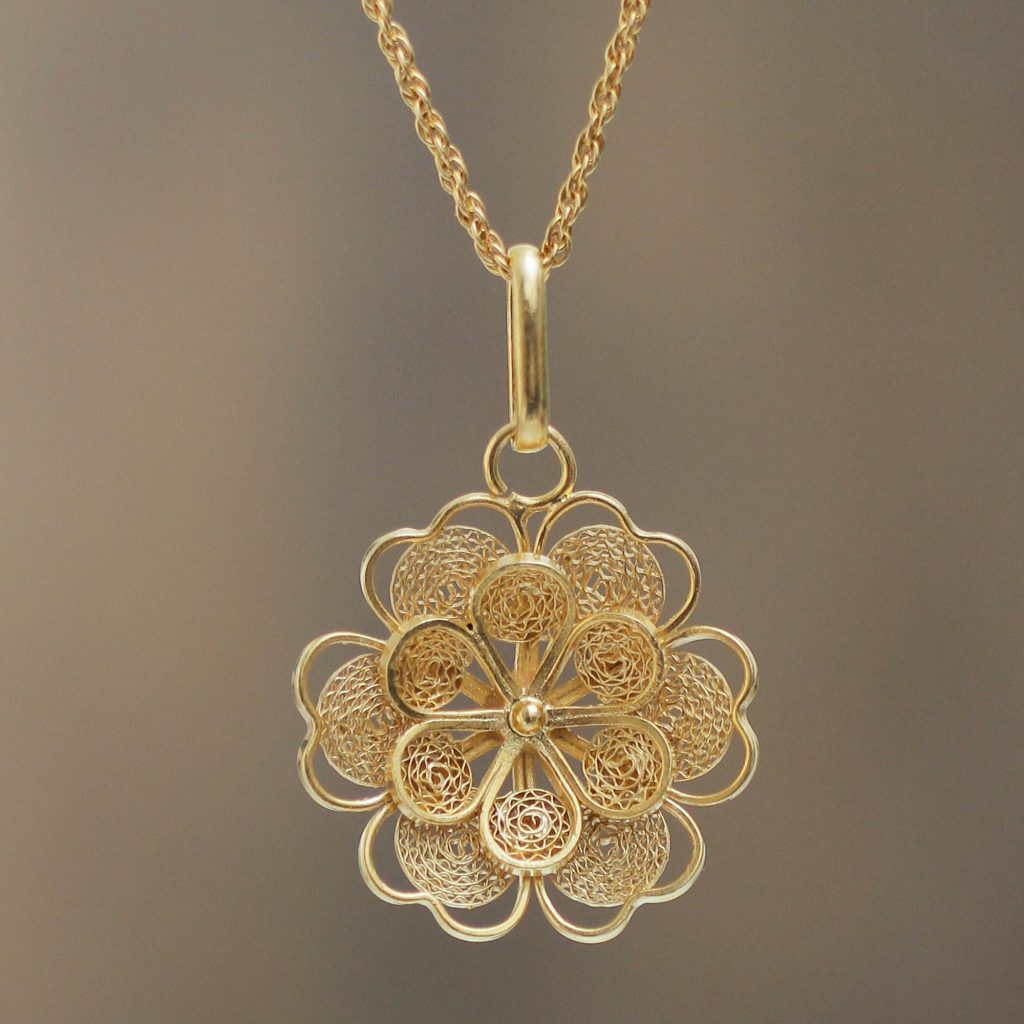 The appeal of yellow gold comes in its traditional value, it's low maintenance, ease of repair, and the fact that it complements darker skin tones so beautifully.
The composition of rose gold is quite different, therefore yielding a different appearance. Copper is the only additive added to the gold, producing a pink or red hue. The color of the resulting metal depends largely on the percentage of copper included. Consideration should be applied to these components if the recipient is allergic to either of the metals. A blend containing the least amount of the offending metal possible would be ideal. To provide an idea of the ratio, 18k rose gold contains 75% natural gold and 20% copper, by mass. The example to the below is 'Joyous Heart'. The warmth of the copper comes through to highlight the negative space and detail.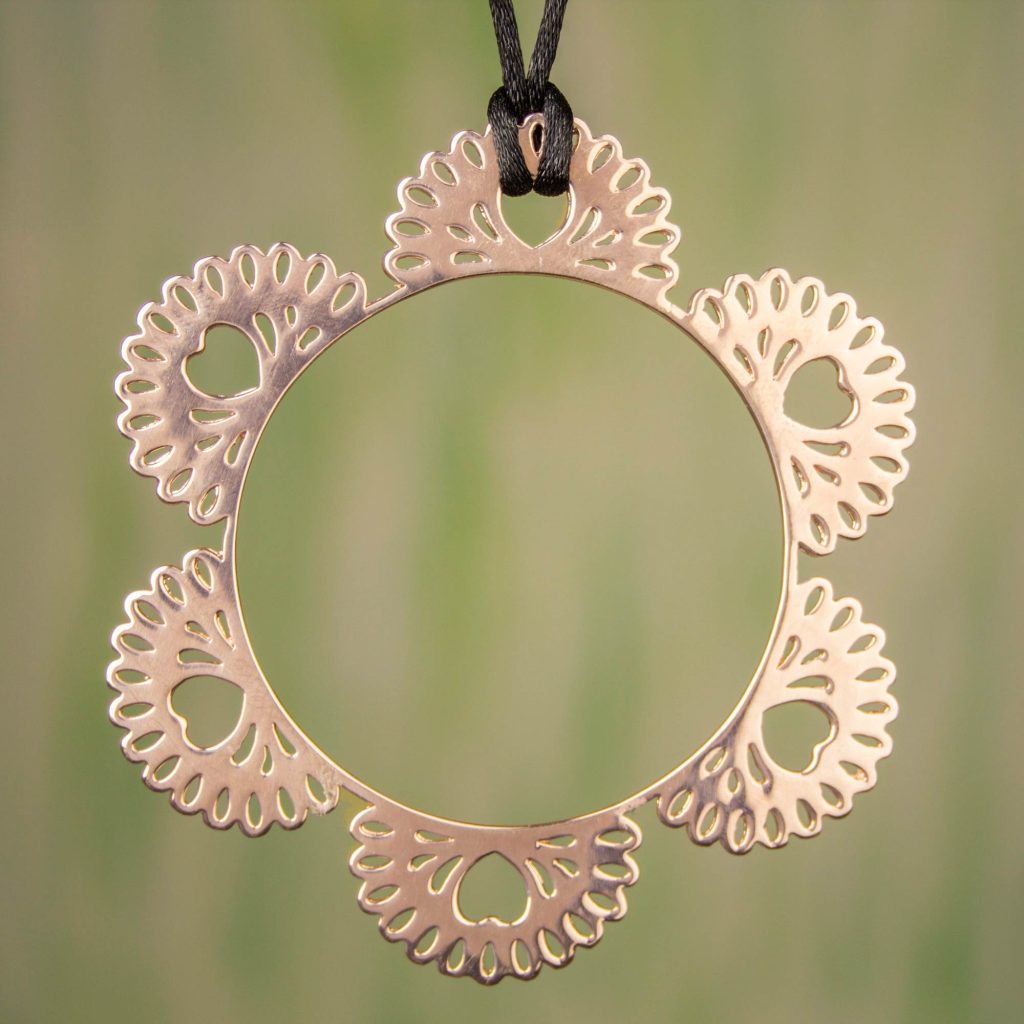 Rose gold tends to be less expensive than yellow gold (due to the fact that copper is much more affordable than the alloys used in yellow gold,) is much more durable and complements all skin tones equally. This, added to the novelty of the "new" metal, provides a unique gift option that is sure to last a lifetime.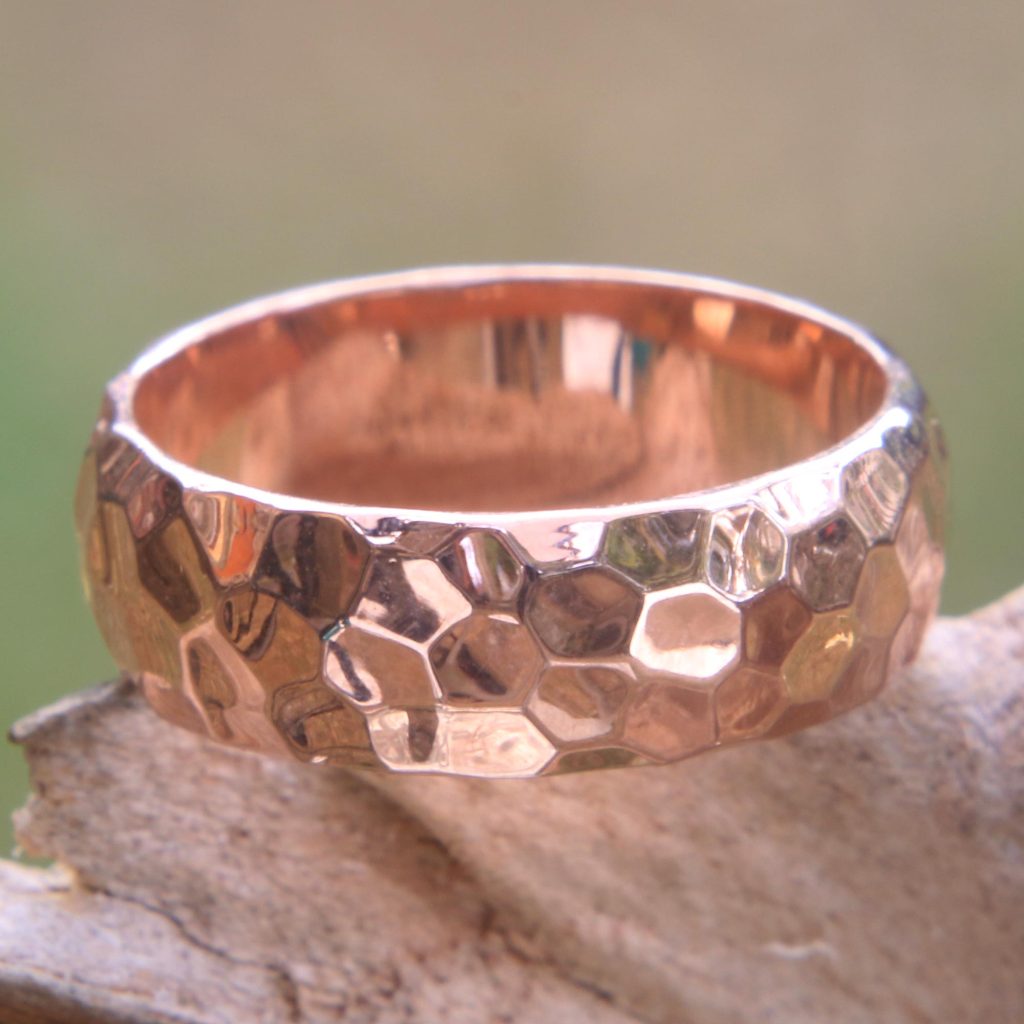 When considering jewelry for a loved one, it is important to consider their likes or dislikes, special needs, and whether their personality tends toward the more traditional or quirky. Every blend of gold has the potential to become a well-received gift for mom, regardless of its appearance. Being mindful of the characteristics of your potential purchases allows you to make the best decision for your wallet and the special person in your life!
Rate this post:
[Total:

2

Average:

4.5

]