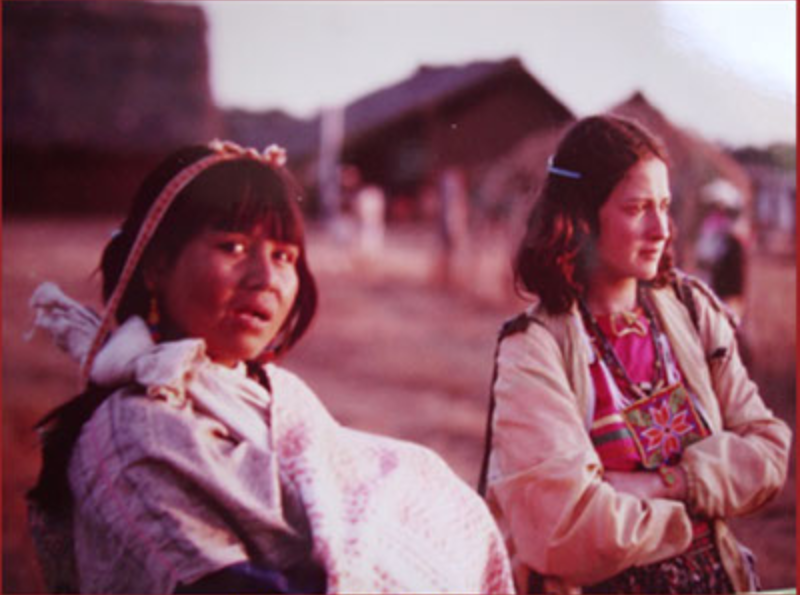 An American woman (and Nobel Peace Prize nominee) who has lived most of her life with the Huichol people, an ancient tribe in a remote mountain region of Mexico, channels her courage and determination to help save her step-son and empower her community.
The call came late at night. Susana Valadez was asleep in her bed. Her long-time partner, Miguel, was away from home, attending to his duties as tribal authority for the Wixárika, or Huichol, a tribal people who live deep in the remote, rugged terrain of the Sierra Madre.
In the pitch dark, Susana flew from her bed and raced to the hospital. She knew very little of the incident. A Huichol man had been gravely injured after a tree limb collapsed, crushing his spine and nearly killing him. The hospital knew to call the Huichol Center for Cultural Survival and Traditional Arts, which Susana had started four decades earlier, to help this indigenous community fight threats of extinction and adapt to the modern world on their own terms, while struggling to preserve sacred traditions and a disappearing heritage.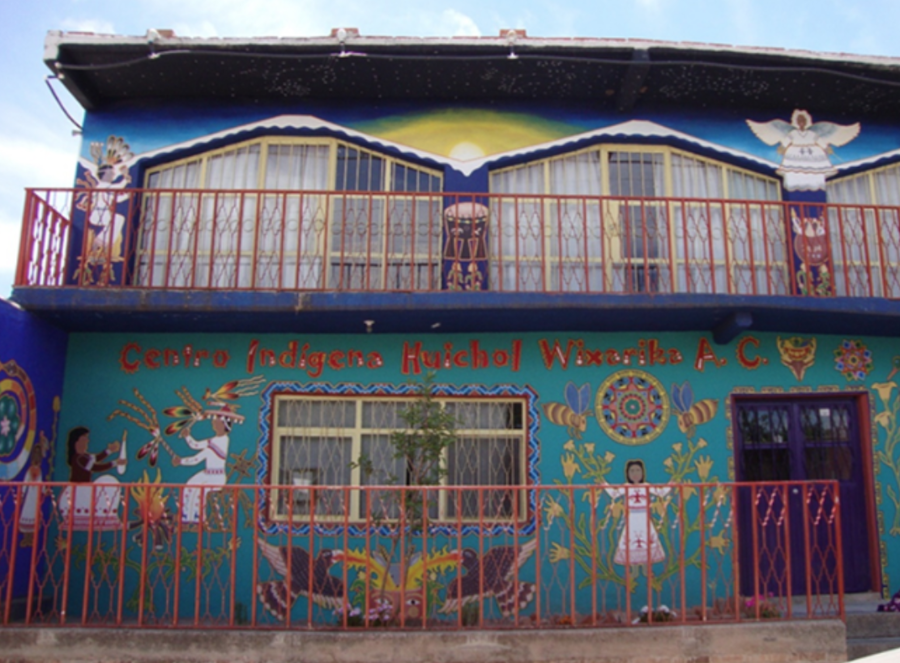 On the ground, the Huichol Center had become more than a space for cultural arts and language. Located in the town of Huejuquilla el Alto in Jalisco, Mexico, the Center also operates as a school, a sustainable agricultural site, a workspace for artisans, a place to connect with other indigenous groups, and also a support system for those who fall outside government-assisted health programs. It was not the first time Susana had been called to the bedside of someone in need of medical treatment.
What she did not expect, however, was that it would be her own step-son, Miguel Jr., who was lying there, near death.
Miguel Jr.'s wife was frantic by his bedside. His three young children, left in the temporary care of family members. The future, uncertain and frightening. "I gave them all the cash I had in hand, knowing very well they would need it to pay for a litany of costs that would be incurred in the urban area they were headed to in the middle of the night — tests, medicines, food, a cell phone signal and more," she says.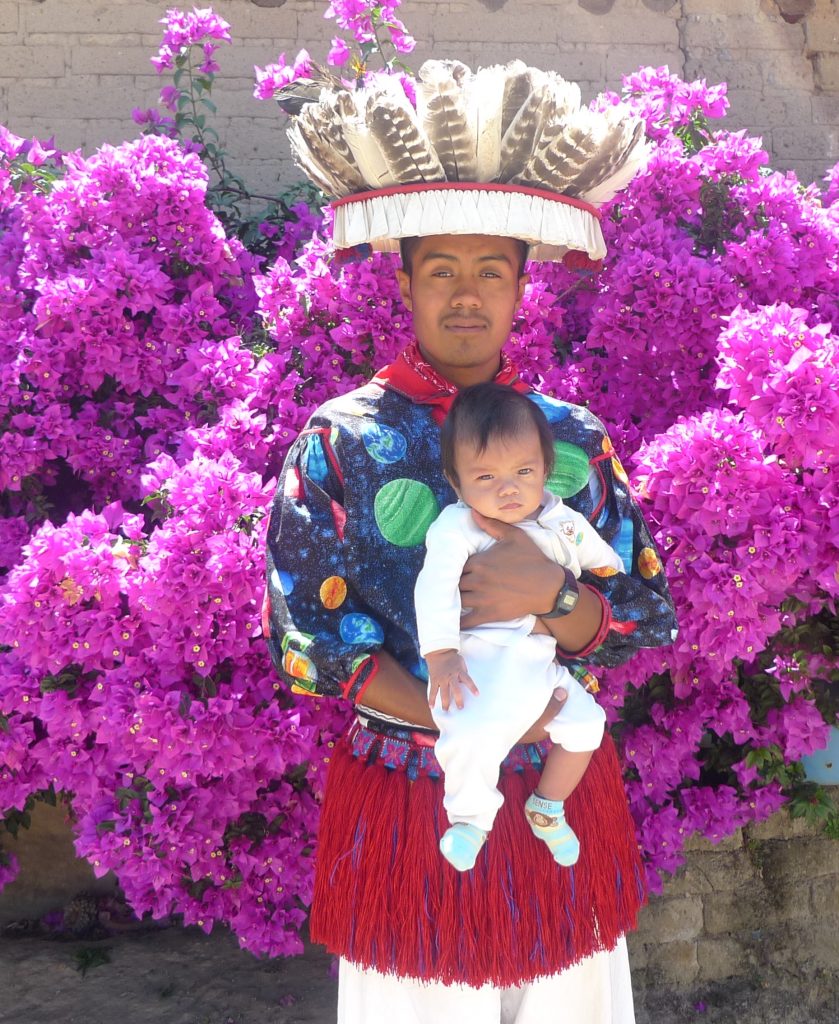 Susana, herself, was no stranger to life's unpredictability. Nor was she the kind of person to back down from a daunting situation. She would mobilize all her efforts, honed over nearly seventy-years of building her incredible and unusual life, in the service of her step-son.
Back in 1978, when Saturday Night Fever was playing to large crowds in movie theaters and the price of oil spiked as the Iranian Revolution got underway, Susana was a 24-year-old grad student from Lake Michigan, pursuing Latin American Studies at UCLA. There, she discovered the work of Norwegian anthropologist, Carl Lumholtz, the first ethnographer to document the vibrant, incredible culture of the Huichol in 1898. Susana was captivated by their votive arts, shamanic traditions, sacred music, medicinal knowledge, and spiritual lore.
So, she boarded a jet — then a train, then a single-engine plane, then a mule down a steep canyon ravine — in order to reach this nearly-unreachable community.
Once Susana settled into the rhythm of this remote settlement, she realized that there were significant threats that endangered the community's traditional way of life. "It was a race against time," Susana explains. She began to document anything they were willing to share with her. She recorded the embroidery, beadwork, and weaving patterns that were so prominently displayed in their unique native dress.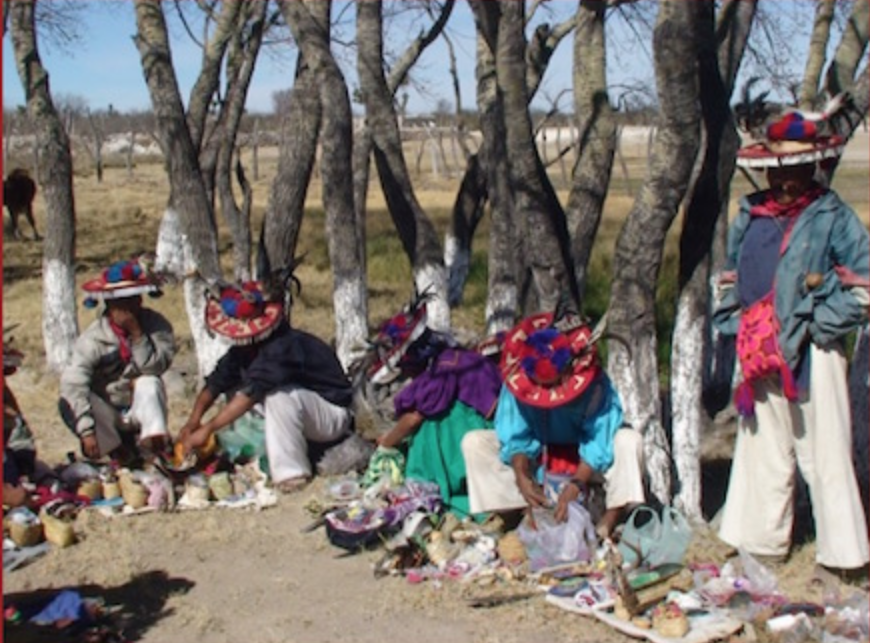 The Wixárika community — tied to its pre-Hispanic past, where the legacy of Quetzacoatl, the mythical Aztec-feathered serpent, still lives in traditions that honor nature, the harvest, and ancient wisdom — has become Susana's community. Not only did she marry a Huichol artisan and raise three children in their native tradition, she has also spent 40 years trying to address some of the most pressing issues facing this indigenous community. In the past, she has mobilized efforts to bring doctors, medical equipment and medicines to these remote villages. She has collected donations to address high rates of malnutrition and infant mortality. She even convinced the Mexican government to charter a cargo plane from Los Angeles with much-needed supplies. In 2010, she took a trip to Washington, D.C., where she made an alliance with the Smithsonian through a buyer for the Museum of the American Indian. Ever since they have been selling gorgeous Wixárika artwork with great success.
Then, in 2019, Susana was nominated for a Nobel Peace Prize.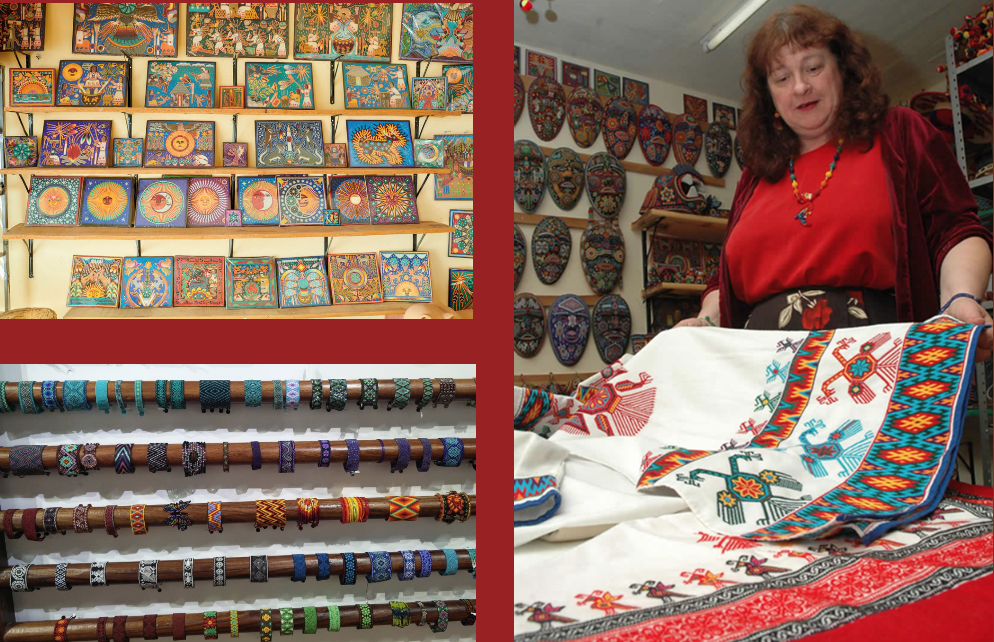 Now, she channels that same determination to support Miguel Jr. in the struggle for his life.
After the accident, she reached out to everyone she knew — family, friends, Patreon supporters, and complete strangers— to help raise $6,500 USD for Miguel's initial surgery. It was a staggering amount of money for any member of the Wixárika community. They were able to raise $3,000 USD, and took out personal loans for the remaining $3,500 USD.
 Still, Miguel faces a long, arduous journey toward recovery.
The cost of his care will continue, as they are responsible for purchasing antibiotics, pain medication, feeding tubes and breathing tubes for his damaged lungs, catheters, physical therapy, a specialized wheelchair, and countless other supplies needed to outfit a home for a paralyzed patient. Plus, they must pay back the loans they have already taken out. Needless to say, the challenges are tremendous.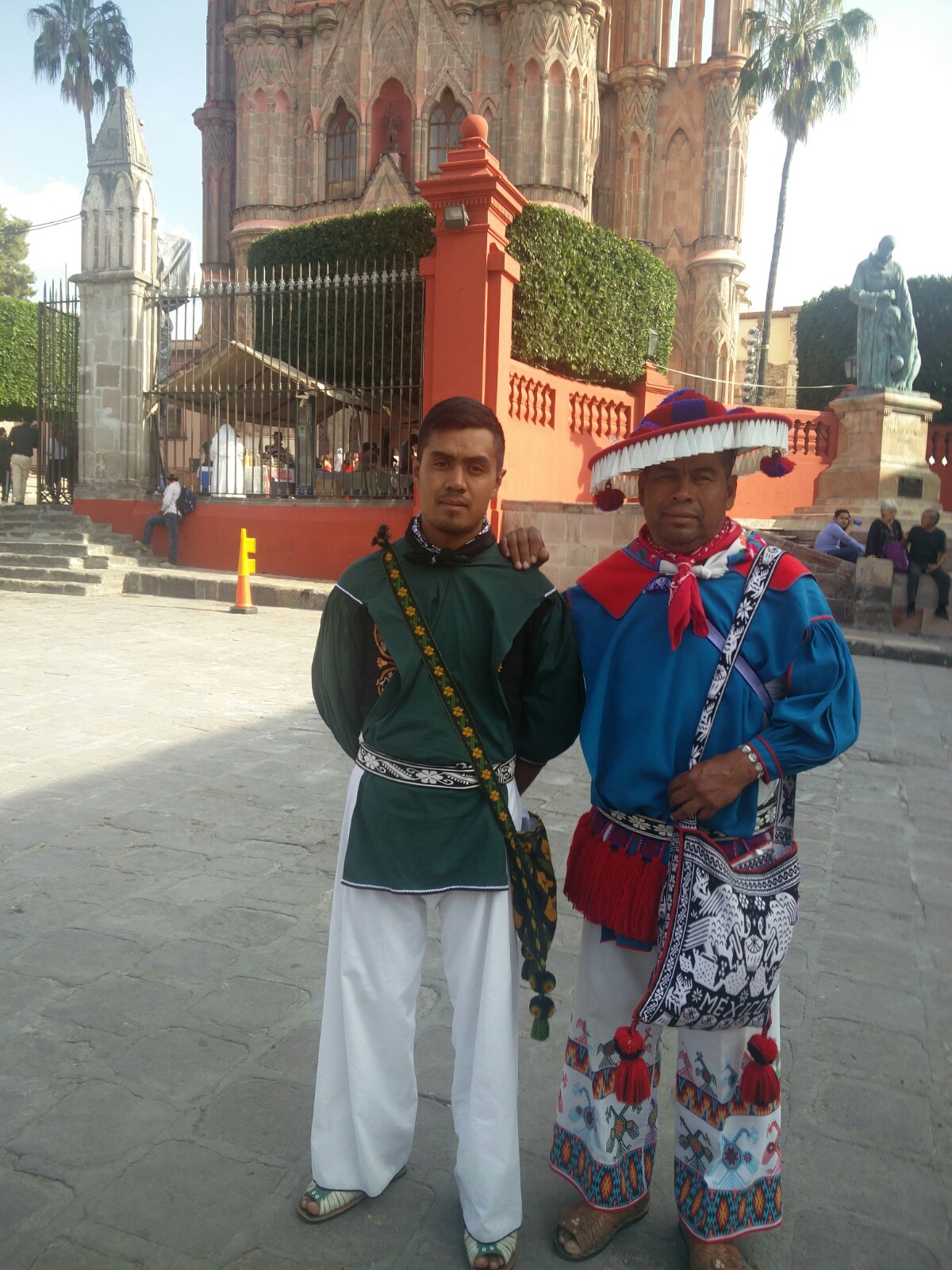 When asked to describe Miguel Jr., Susana does not mince words. Before his accident, Miguel was the kind of person who was "always helping others without asking for anything in return. The type of person who shows up when needed, who lends a helping hand without being asked." She explains that, on that fateful day, he was chopping wood to help tribal elders with a ceremonial fire to celebrate the harvest and the beginning of the dry season. It was his way to always lend assistance where he could. Now, he is on the receiving end of much-needed care and compassion.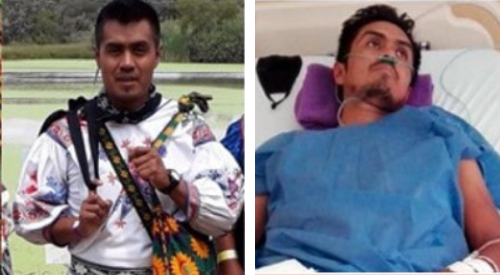 While this year has been challenging for everyone, Susana, Miguel, and the entire Wixárika community inspire us with their resilience, ingenuity, and commitment to a way of life that the modern world often overlooks. In the details of their craftsmanship, the strength of their beliefs, and the traditions that they uphold, we may all discover a lesson in the quiet art of survival.
Proceeds from NOVICA's Giving Tuesday sales will be contributed to supporting Miguel Jr. and the expenses surrounding his recovery.
You can support the Huichol Center by purchasing their products here on NOVICA.
Miguel is moved to tears of gratitude for the outpouring of love and support that he has received from total strangers.
The family has created a GoFundMe page to directly support Miguel Jr.
Rate this post:
[Total:

1

Average:

5

]