It can be difficult to find gifts for special occasions. Graduations, birthdays, and holidays can all be shrouded by a cloud of dread and stress as the event approaches. Anyone who has ever shopped for a man, however, knows that it becomes even harder. Where women appreciate décor, scents, beauty products, and accessories, men tend to have simpler tastes (and don't really see a purpose to the aforementioned!) How does one find a gift with substantial impact? The answer might be simpler than you think! Quality and style are wrapped up (no pun intended,) in men's rings! Whether minimalistic, like Nyoman Rena's "Artful" below, or much more complicated, there's a ring for every man in NOVICA's storefront.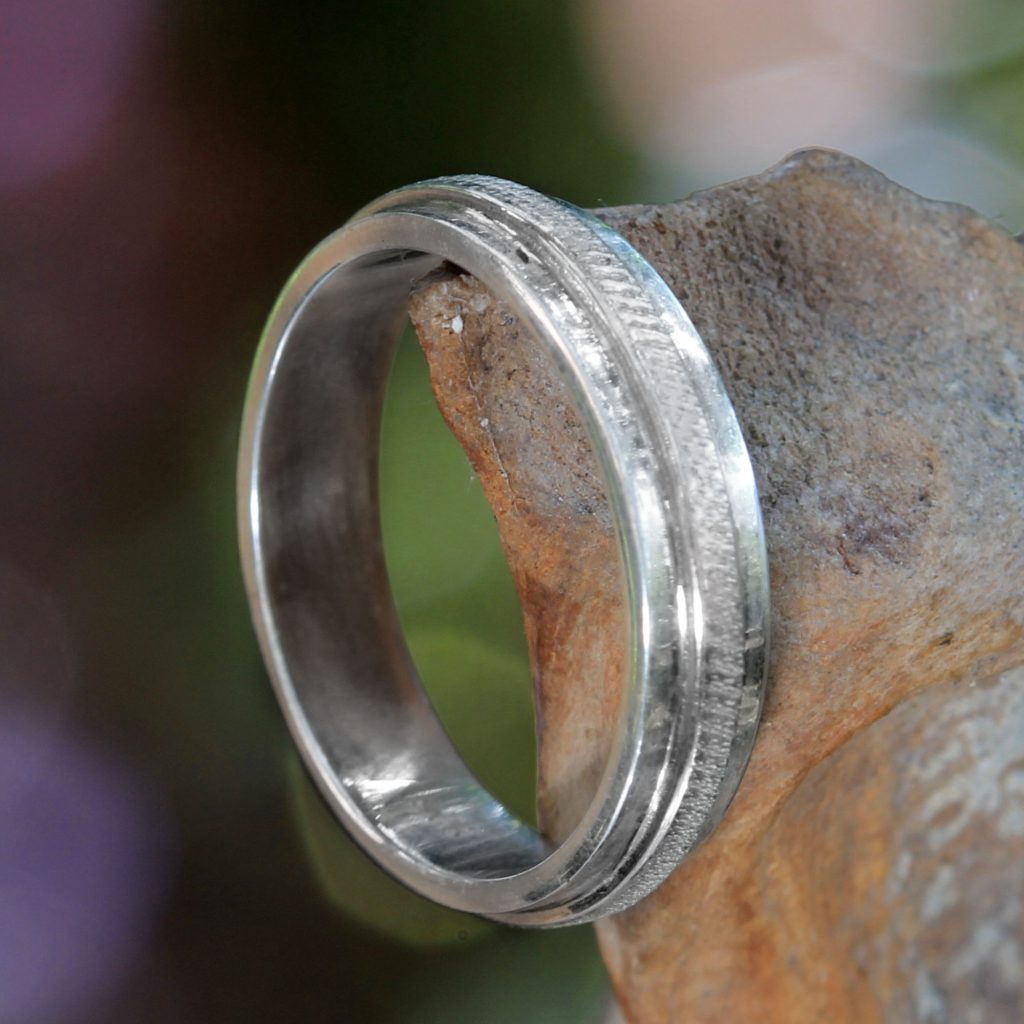 As with everything in the fashion world, there are guidelines to follow to achieve certain looks. How men choose to wear rings is no different. It is important to remember that guidelines are just that: guidelines. You are more aware of the recipient and his style than any list of rules! If you question a specific "rule"Their in regard to a certain gentleman: break it!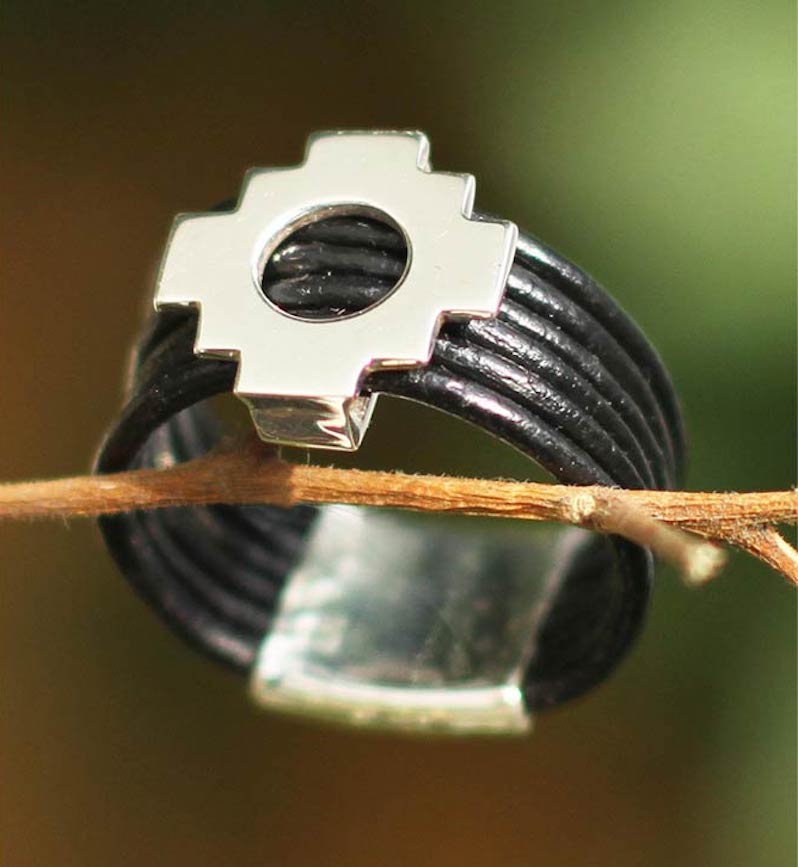 In the spirit of that rule, we'll first examine the bold, bulky, and unique! Aztec patterns are very trendy and are popular with clothing designers. Their popularity means that they are widely recognized, appreciated, and often complimented!  Monica Yumi's "Chakana Cross" utilizes this popular and striking design and pairs it with a very unique ring material: leather!  The contrast of the dark leather and bright silver make for a rugged, eye-catching piece.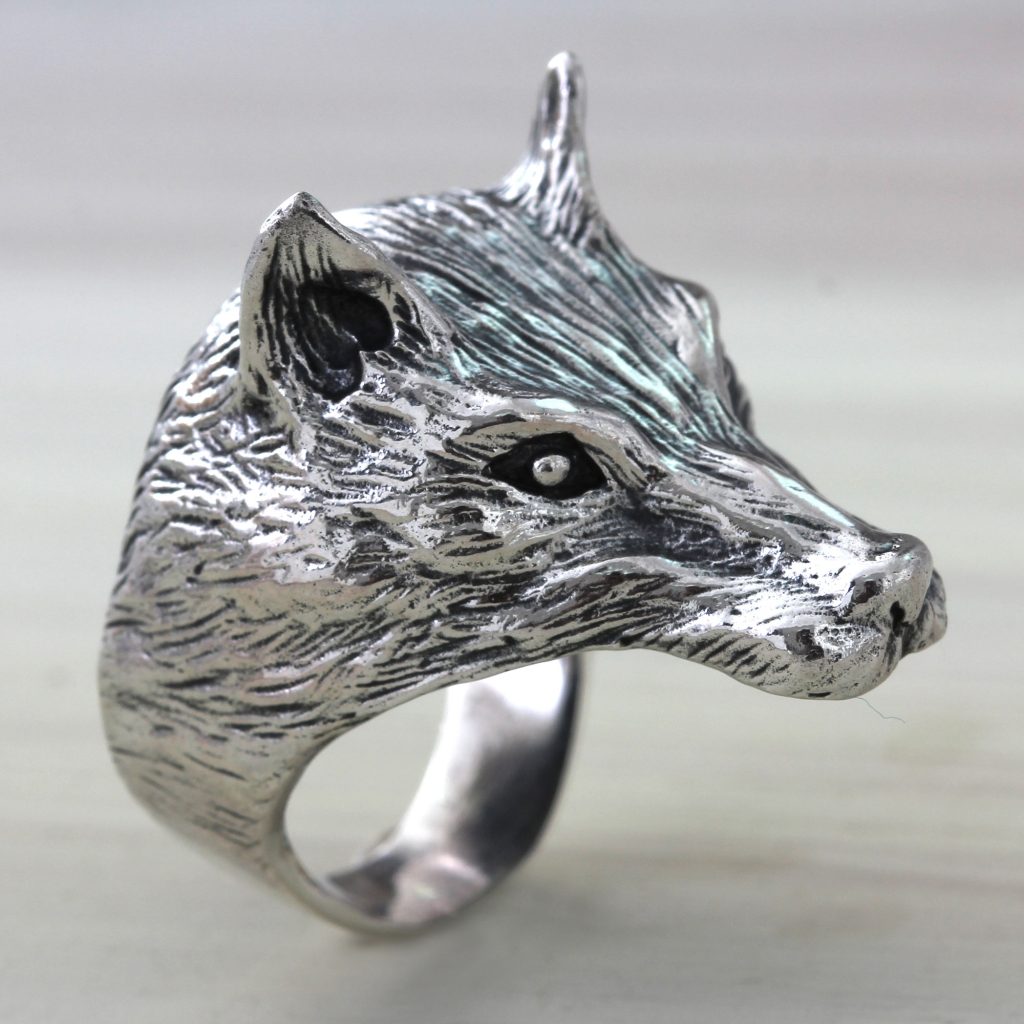 Do you know an adventurer or someone with a courageous spirit? "Wolf Spirit", crafted by Agung Jagra, captures the fierce and wild nature of the beast. Perhaps the man in your life identifies with the creature, or maybe he is strong and resourceful. Anyone can appreciate the sculpture-like quality of the detailed wolf's face. Animal-themed rings are popular in general and may hold personal significance to the wearer.
A gentleman looking to make a statement might consider a ring on the thumb or pinky finger. Both placements are less typical and therefore unexpected.  Another consideration to give a piece of jewelry that will be constantly worn is how well it will coordinate with everyday attire. Luckily, Neetu Barathi's "Sleek Simplicity" leaves one to mix and match metals as they please! Featuring silver, copper, and brass, this ring easily coordinates with necklaces, bracelets, and earrings of all types! Although simple in design, the band is broad and is sure to catch a few eyes!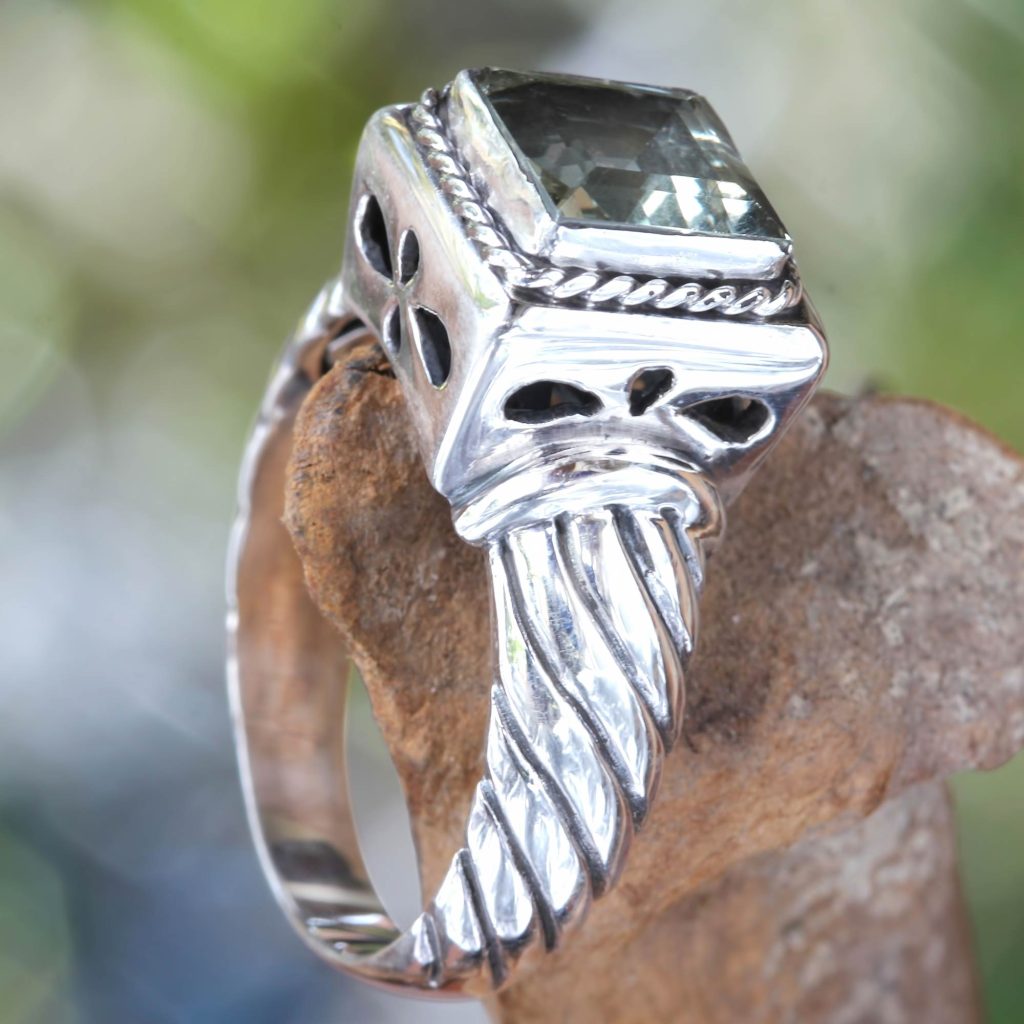 Let's not forget gemstones!  Natural pieces of beauty aren't only for women's rings! These stones can add an instant flash of color. "Valiance" by Kadek Hendra is an example of a masculine, yet beautiful men's ring. This piece features textured sterling silver and prasiolite, the green version of amethyst. The cool hue of the stone shines even brighter in contrast to the black details of the rope-like band.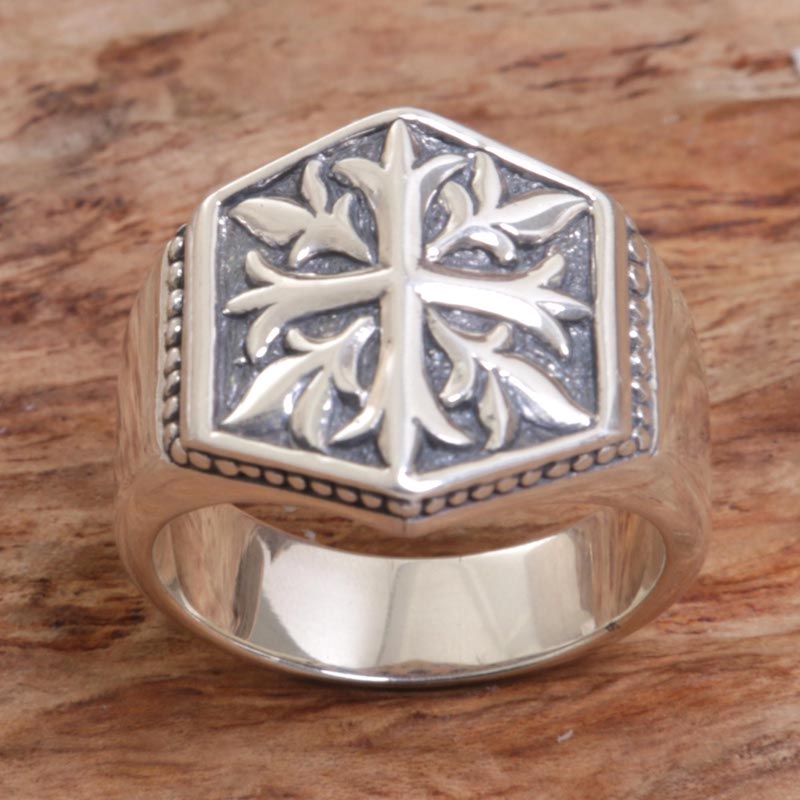 We can't forget another popular style for men, signet rings!  These rings can hold symbols as well as initials, both of which can hold significance for the stylish gentleman.
Whatever the occasion, style of the wearer, or material, a men's ring is an unforgettable, unique gift that is sure to be cherished for years to come!
When you make a purchase from NOVICA's storefront, your recipient also receives the gift of knowing that your purchase helped to change the life of artisans around the world!
Rate this post:
[Total:

0

Average:

0

]