Empowerment is fundamental to human dignity, which is why we believe that supporting artisans has far-reaching consequences. It provides economic freedom, supports families, uplifts communities, and preserves traditions. For Black History Month, we asked West African artisans about their connections to African Americans, who travel to Ghana in search of their roots. Empowerment runs through each of these encounters.
Mary Adjoa Owusu


"Throughout my journey as an artist, I have encountered African Americans trying to reconnect to the African continent. They visit castles and forts, purchase local handicrafts, like clothes, jewelry, masks, and other carvings. Because of them, I was motivated to learn more about the transatlantic slave trade, so I visited the Cape Coast and Elmina Castles with my family.
My mum, who is in her nineties, is a repository of historic information. I learned that there was an internal slave trade within Ghana, that my own great, great grandmother—a royal from the northern part of Ghana — was enslaved and sent to the southern part. During Black History Month, I think about how Ghanaians and African Americans can embrace each other and work to prevent other forms of modern slavery from taking place."
Abdul Aziz Mohamadu
"I consider it a privilege to share my experience with African Americans who visit Ghana. I feel a connection to them and am curious to know how they feel when they visit Africa. They are our brothers and sisters, and I am excited anytime they come to my workshop or look at my art through Novica. What I want to tell them is that we see and appreciate their feelings. Africa will always be a true home, and I hope they find solace here."
K. Baka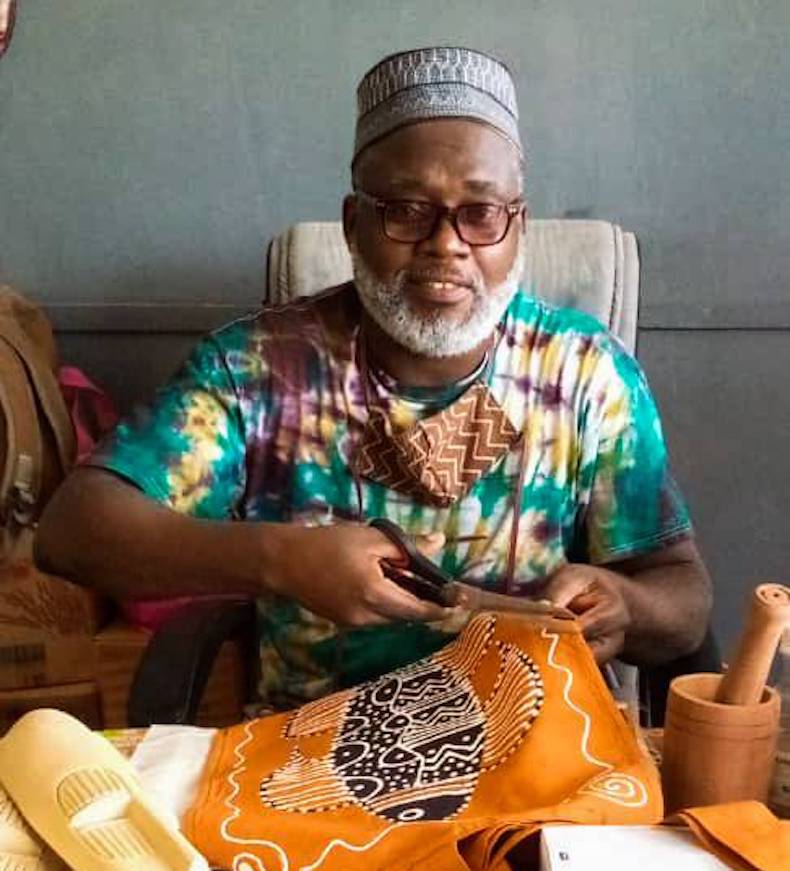 "As an artist, I have had so many experiences with African Americans and tourists who come to visit Ghana. Some come to my workshop to buy artworks, and others come and learn batik making, screen printing, and other craftworks.
Many African Americans are curious to examine their connection to their historical identity in Africa. They ask questions about various traditions, chieftaincy, and politics. When they return to the United States, I hope this boosts their confidence in their ancestral connection to Africa."
Edward Adineran

"When I think of Black History Month, I think about an African-American woman I know who lives here in Shiashie, East Legon, Accra. She is a lover of African art, culture, and traditions. She wears African dress and lives amongst the local people. She eats and drinks our delicacies, loves to attend and participate in our cultural festivals, such as Homowo Odwira, Hogbetsotso. She speaks Twi, the Akan language, as well as a little Ga-Adanghe. She organizes mentorship and skill programs for youth in the communities. She is an African-American, but also a cultural ambassador."


Rate this post:
[Total:

0

Average:

0

]