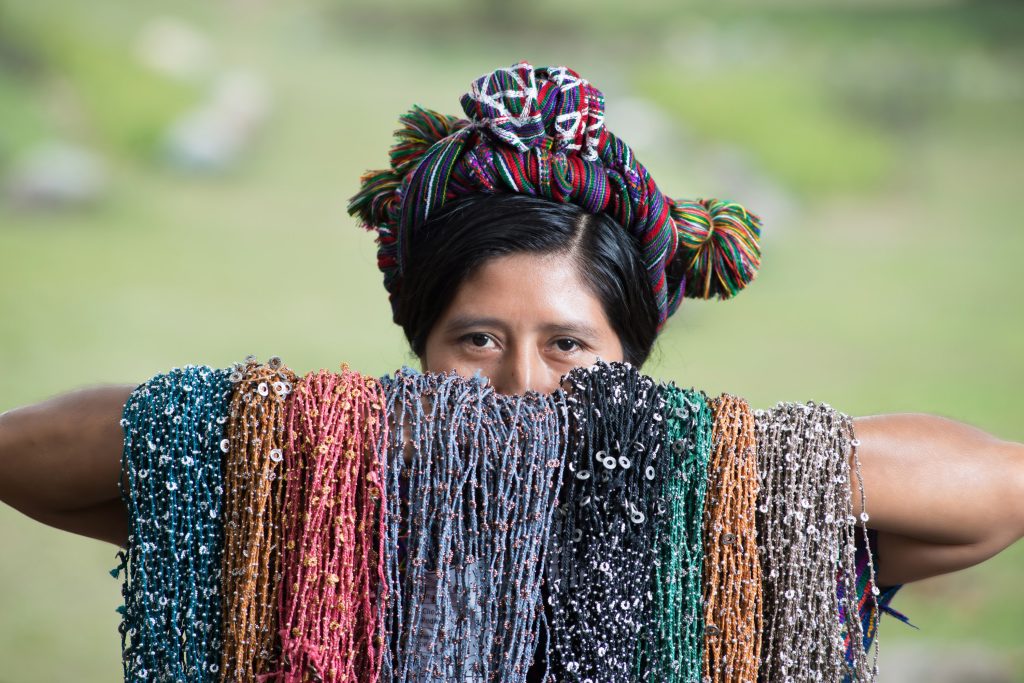 The jewelry maker, who dreams in silver and jade, quits his job as a taxi driver to dedicate himself to art. The mother of four, who learned the backstrap loom from her own mother, now pays for her children's education — and hires three other women in the community. The mask maker, who carves tirelessly in his workshop, earns the dignity and respect he deserves.
World Artisan Day is about celebrating the incredible global makers who preserve tradition, support their families, and uplift their communities. It is also about the small stories of triumph, dreams fulfilled, and the noble pursuit of art.
Spread the Love
These incredible makers not only turn out some of the world's most gorgeous works of art, but they have also used their own gifts to elevate others and uplift their communities.
Zeny and Reyna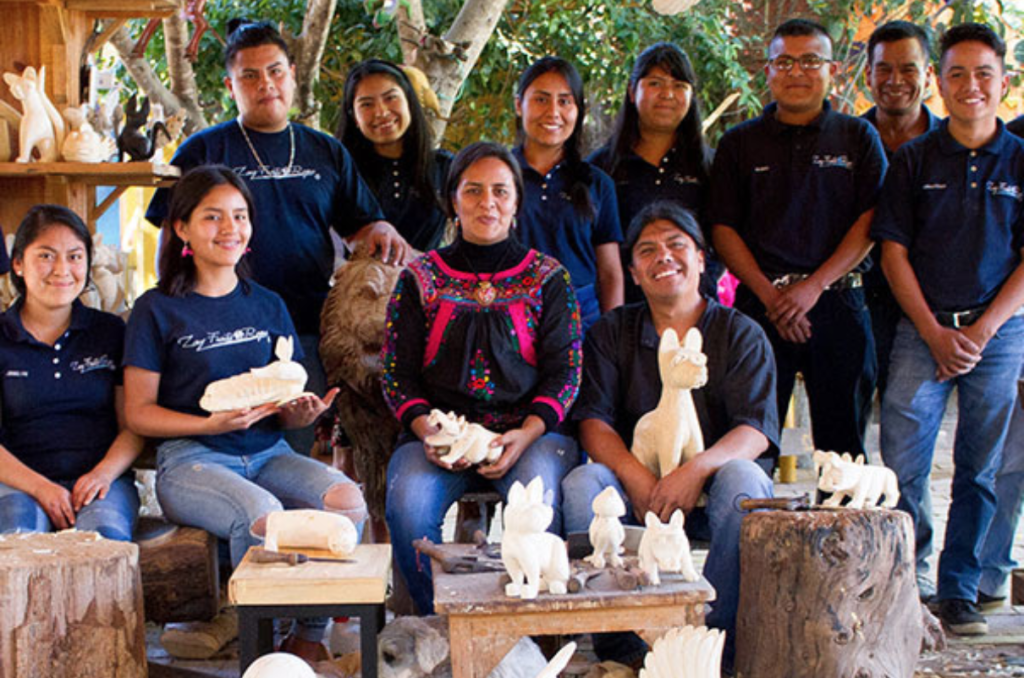 For esteemed alebrije makers, Zeny and Reyna, nothing is wasted. Sculptures are carved from reclaimed branches or roots from dead trees, salvaged from the field or river. The thorn of a maguey is used for painting. The dust from sanding, used to fill in the gaps of a sculpture. Their alebrijes are truly handmade labors of love. Over the years, they have invited artisans from the community into their orbit, employing others in their workshop and celebrating the beauty and richness of Zapotec culture.
Christopher Nyasafo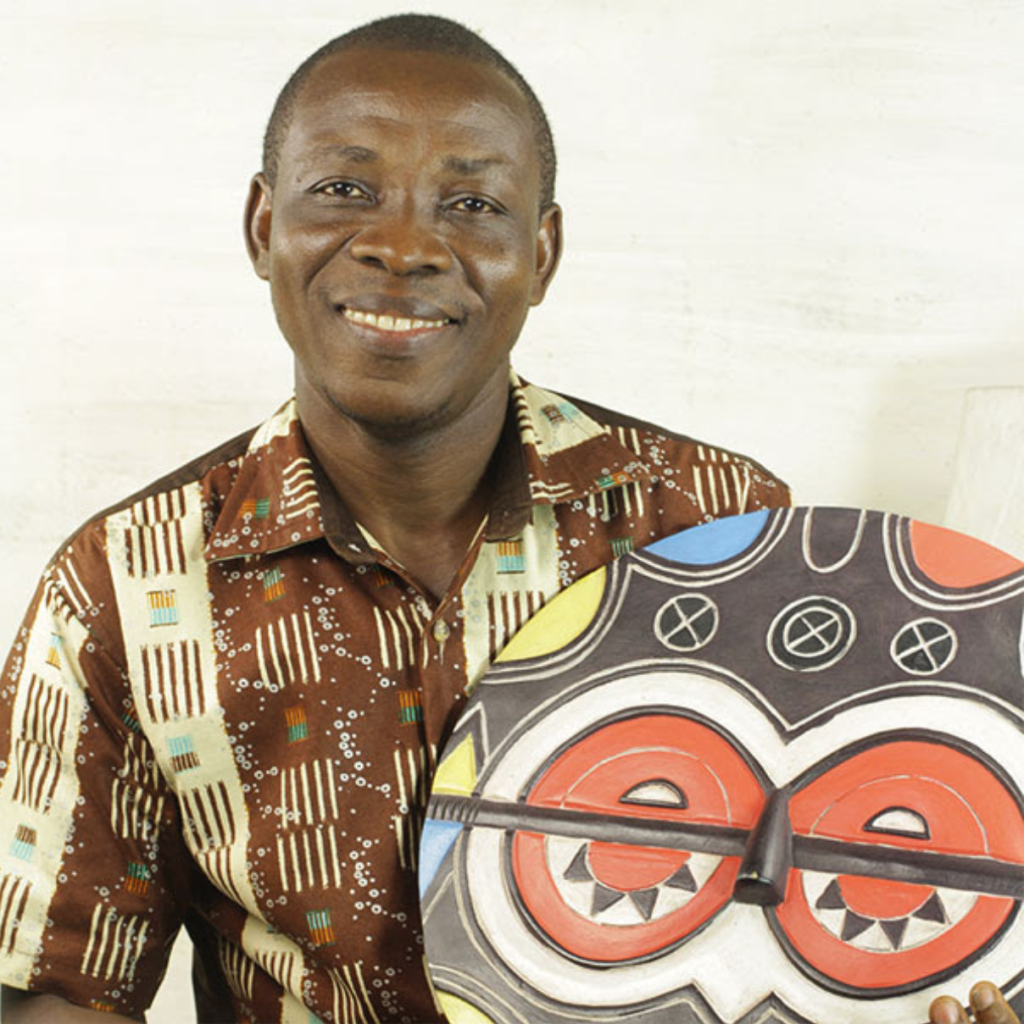 Out of sese wood, soot, and cola nuts, Christopher Nyasafo carves gorgeous sculptures, masks, and musical instruments. While his art speaks for itself, he has left just as important an impact on his community. Once a dutiful student himself, Christopher now teaches six assistants, including one who is physically challenged. In turn, they use the income to support their own families. Even the food vendors who sell to his workers take scraps for firewood when they can't afford charcoal or gas. His dream is to keep building — to create a workshop that trains young people interested in woodcarving and to build a sustainable farm to provide the raw material for his art.
Neide Ambrosio


One good turn inspires another. Lonely and aimless in Rio de Janeiro, Neide Ambrosio found herself at a craft fair one day, where she discovered a woman making belts out of recycled objects. She confided to the woman that she felt adrift in the big city while her husband pursued a music career. The next day, the woman came to her house and taught her to crochet and use recycled objects to create beautiful works of art. All these years later, Neide has channeled her own good fortune into uplifting others. She employs young girls from the favelas of Brazil, teaching them how to crochet and fashion accessories out of soda pop tops. Her love of art and her faith in others is evident in every single piece she crafts.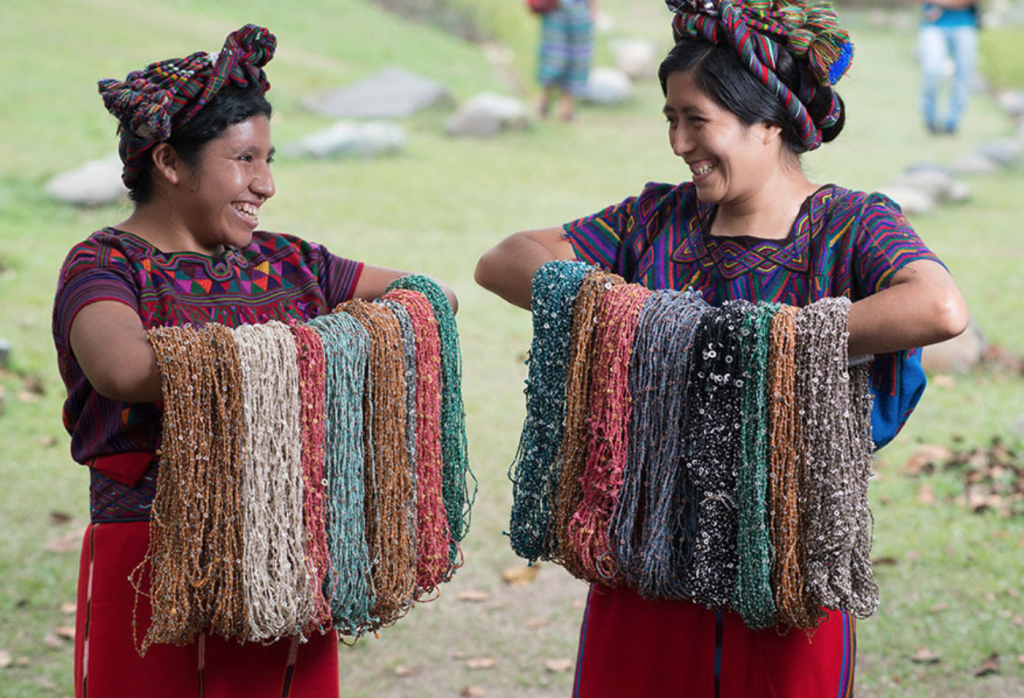 Pictured above: Wakami Artisan Group
Rate this post:
[Total:

1

Average:

5

]