It can be difficult to find the perfect gift. Holidays are one thing, but special occasions are another beast altogether. These events happen, sometimes once in a lifetime. When it's time to gift shop, you want your gift to stand out! The downside of once-in-a-lifetime events is that people generally have go-to ideas (often that follow tradition) about what to purchase. Don't despair – NOVICA is here to help!
Although somewhat non-traditional, a sculpture can be the perfect gift! It's not something that will be easily worn down with use, something that the recipient might receive too many of, and it's symbolic of the once-in-a-lifetime change or event that has just occurred. A single glance is all that it takes to bring back the memories and feelings.
Romantic / For the Happy Couple
"Linked Heart" by Wayan Rendah is a beautiful reminder of the love between two people. Two hearts join to create a form that looks similar to an infinity symbol. The sleek, modern feel of the dark wood is easily included in most décor schemes or desk space. Whether given from one lover to another or as a gift to mark a commitment, this piece is sure to be a conversation starter.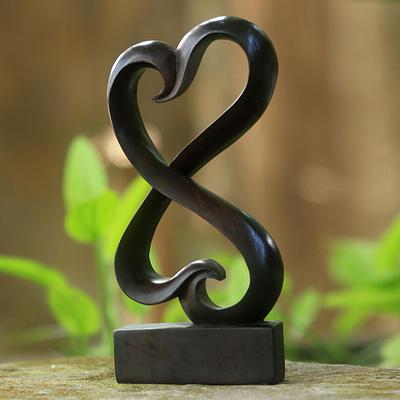 A New Addition
There's nothing like changing a diaper for the first time, being fearful of dropping the baby, and having literally everything about your previously quiet, calm world rearranged. Although seemingly negative, any parent will tell you that those memories with a new little person are the most precious. Even if only a little time has gone by (and especially if a lot has,) recalling those first days brings about a feeling of bittersweet sadness. Wayan Rendah's "Family Love" marks the moment that two become three, and everything changes. This makes it the perfect gift for a family that will soon grow, or that has just expanded.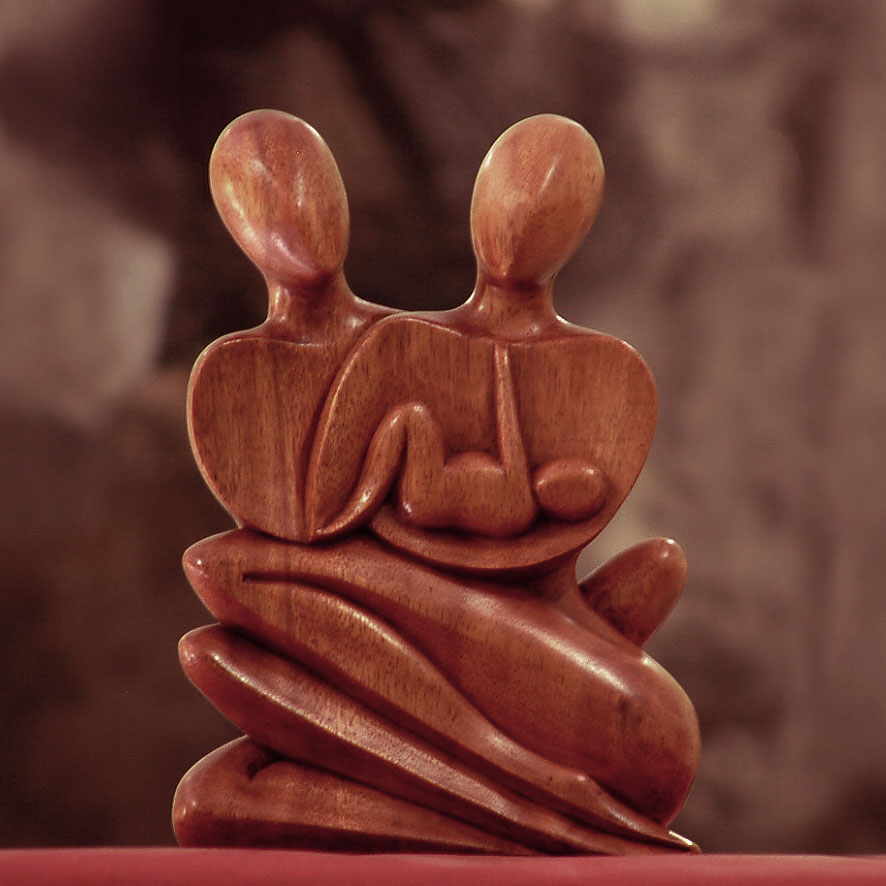 The Big Move
Whether across the city or around the world, a move can be stressful or even heartbreaking. Although "goodbye" isn't forever, a move can make everyone feel like a piece of themselves is missing. "Family Love I" by Patricia Yeboah is a gorgeous reminder that love bridges all gaps and there's always family unity. This sculpture would be perfect for a first-time college student/graduate moving away from home or a family member following a career path that takes them far away. This piece is a unique reminder and a great gift when your loved one begins to decorate their new home.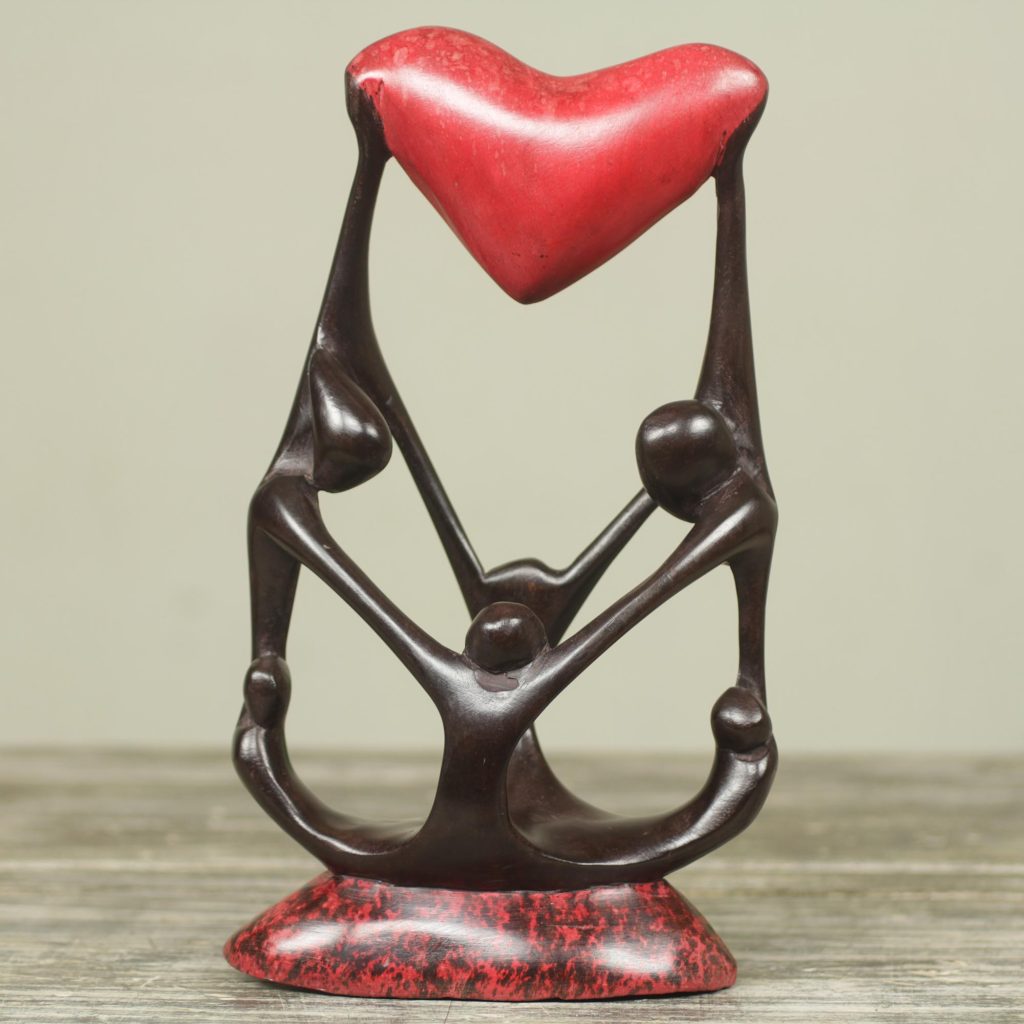 Career
A career change brings a flurry of emotions – fear, excitement, and accomplishment. Something that has been a mere goal through the years of learning and training is finally a reality! This special occasion is also monumental because, in most instances, the chosen career field is a lifelong dedication. The perfect gift to honor this occasion can be found with NOVICA's Armando Ramirez. Although two common career paths are featured here, Armando's recycled car part sculpture work covers a wide variety of careers and hobbies.
"Beloved Nurse" by Armando Ramirez showcases a profession that takes an extremely strong and compassionate person. The sculpture depicts a nurse carefully planting a needle into the patient's upper arm. The "cap" upon her head makes this sculpture especially endearing. Whether receiving a promotion within the field or entering it for the first time, this sculpture is sure to make the recipient smile with the knowledge that they are touching lives every day.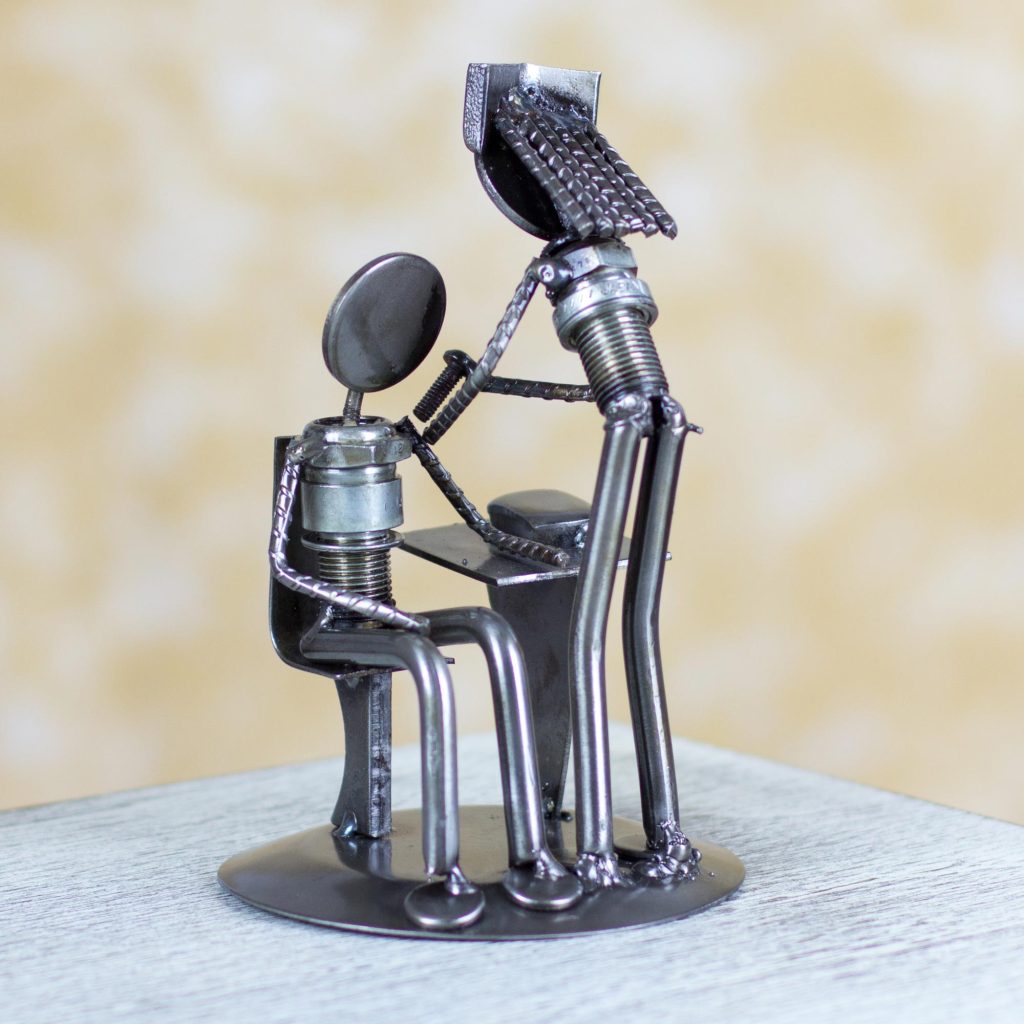 Armando Ramirez's "Rustic Professor"  highlights another of society's necessary career paths: teaching. The charming little professor stands in front of a whiteboard and behind a podium with a book in hand. Any educator is sure to appreciate this gem, however, if you want to score extra points, gift it to a math or art teacher!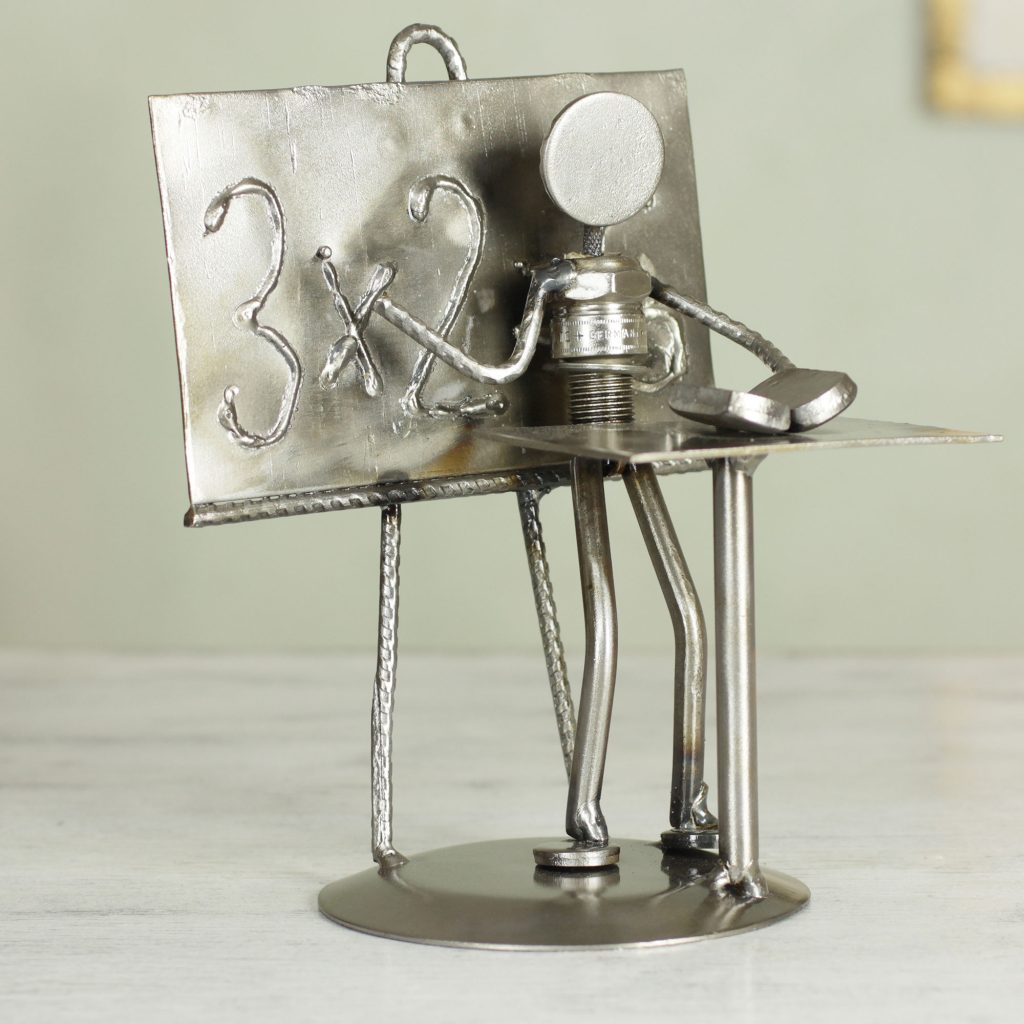 Loss of a Family Member
Unfortunately, not all of the big occasions in life are happy ones. Sometimes, memories and the thought of the loved one still being near can help heal the heart. "Heart of an Angel" by Nyoman Sudiana is a simple reminder of the love between people and their lost loved ones. The smooth wood projects a calming, radiant, and warm energy. While this option is gender neutral, there are many angel sculptures that are gender and appearance-specific options offered by NOVICA.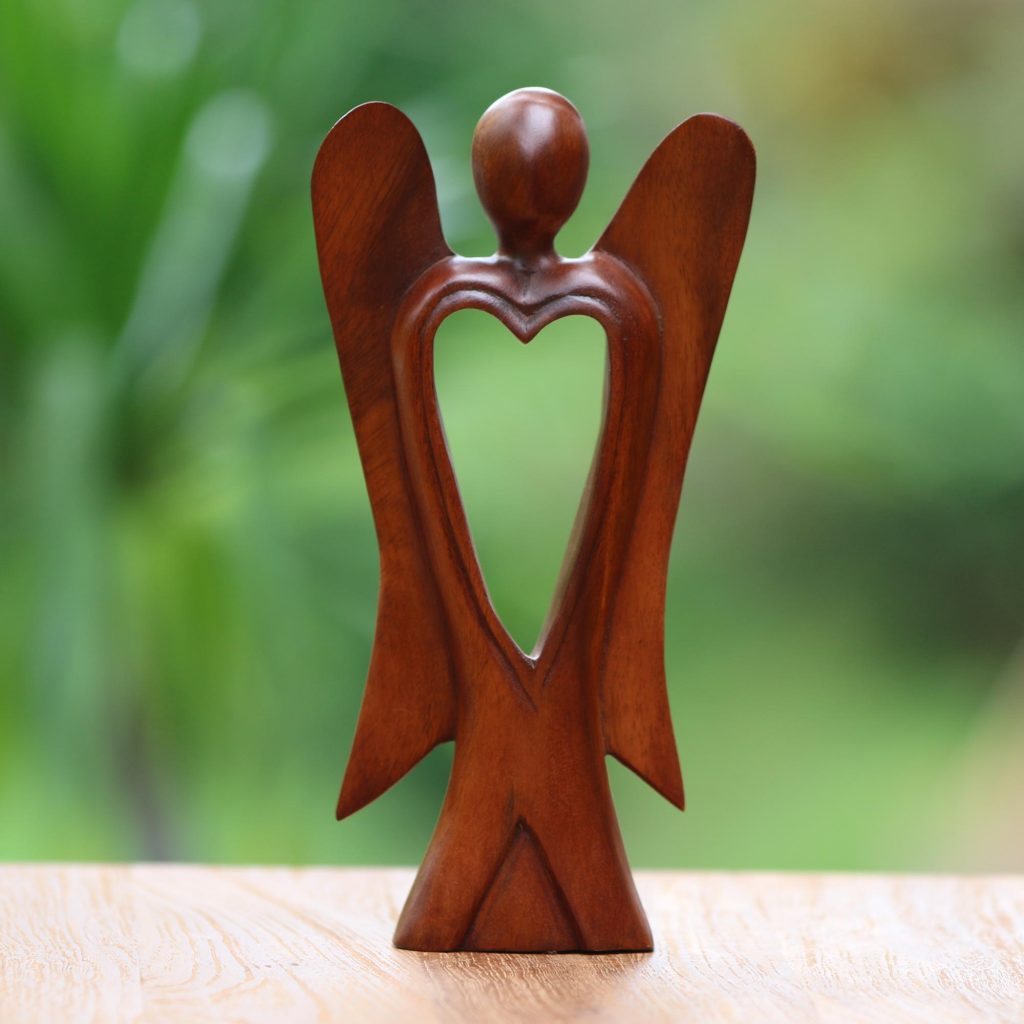 On the note of loss, NOVICA also offers a beautiful selection of pet sculptures. Whether you're looking to help heal the heart of someone who's lost their dog or cat, there are many options available from artisans around the world. While some may consider this an insignificant loss, animals truly do become family to many. "Kitten in a Tux" by Nengah Sudarsana is just one example of pet sculpture NOVICA offers.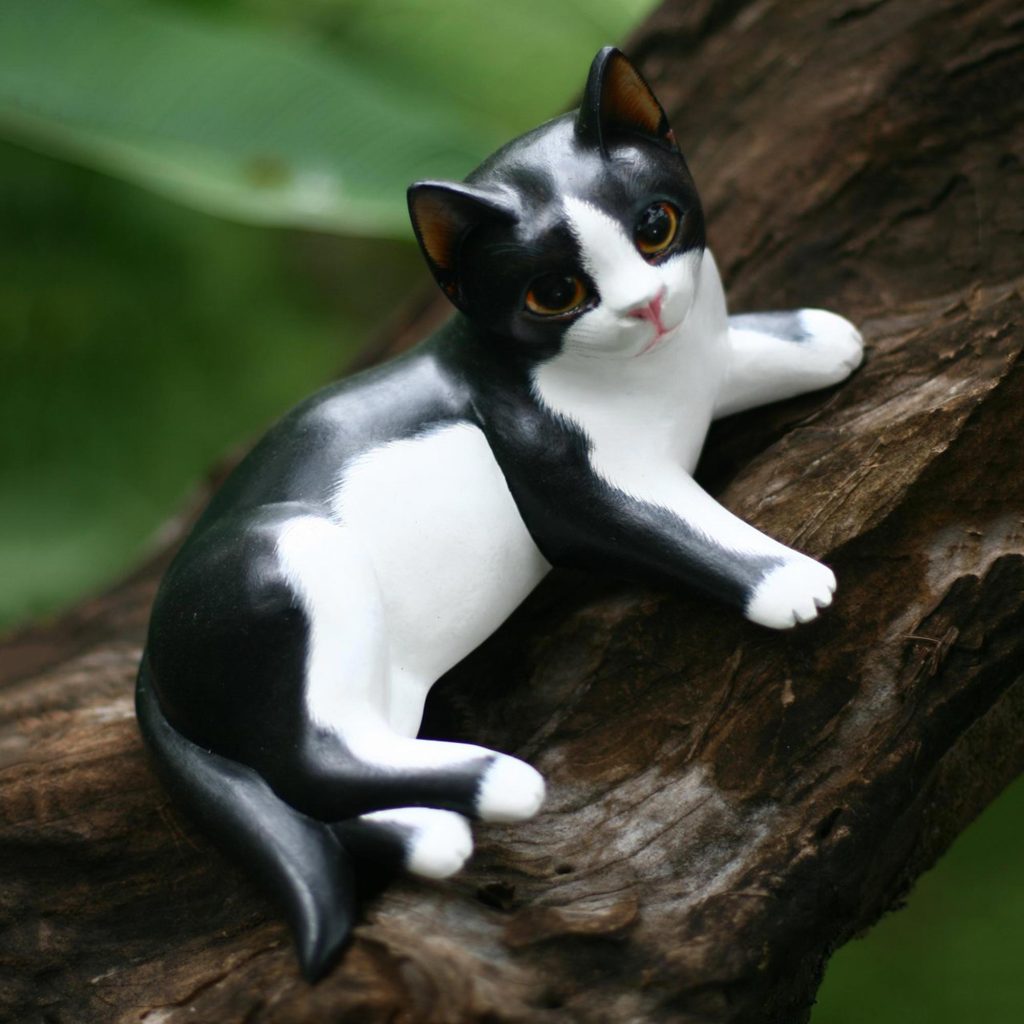 If you're looking for a gift outside of the norm, look no further. Whatever the occasion or the emotion surrounding it, the artisans of NOVICA are professionals at capturing life in three-dimensional form.  Every gift is made even more special by the knowledge that artisans around the world are being helped by supporting NOVICA and our mission to explore, empower and preserve.
Rate this post:
[Total:

1

Average:

4

]