Many of us have heard the term "Boho" or "Bohemian" but we may not be familiar with their exact meaning. Thanks to a quick search of "boho" on NOVICA, we may even have a general idea of the style and pieces that fit within this category.  Even so, many people don't know the origins and inspiration for the style.
The abbreviation "Boho" comes from "Bohemian." Just as "American" comes from "America," "Bohemian" comes from "Bohemia". Bohemia is situated in the Czech Republic and once boasted a population of gypsies who found themselves happy to live the vagabond lifestyle. Forsaking the pursuit of money and material things, these people focused instead on the joy in music making, creating art, and forming relationships with others. The style is marked by a handmade look. Oftentimes, craftsmen would use what they could trade for or find in nature since money wasn't of major concern. A beautiful example of a natural and handmade look comes from Tiraphan Hasub's "Green Boho Chic". The rich, earthy tones and handwoven look are precisely what the Bohemian style is all about.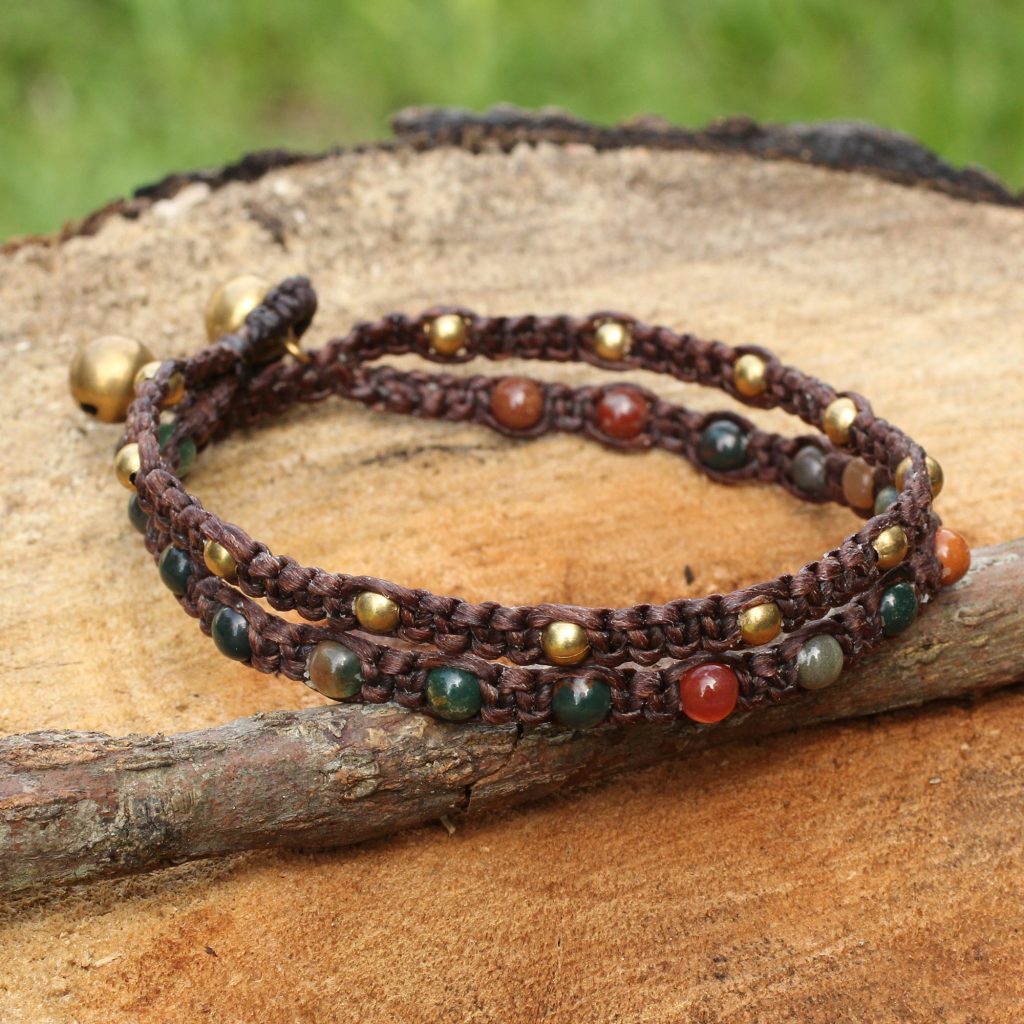 Another beautiful example of the Gypsy/Boho style is Chomsuda Samana's green, hand-dyed skirt by the same name, "Green Boho Chic". This simple cotton skirt is long and flowing and allows for free movement (such as while dancing!) The crochet detail at the top pay a beautiful homage to the handmade aspect of Boho style.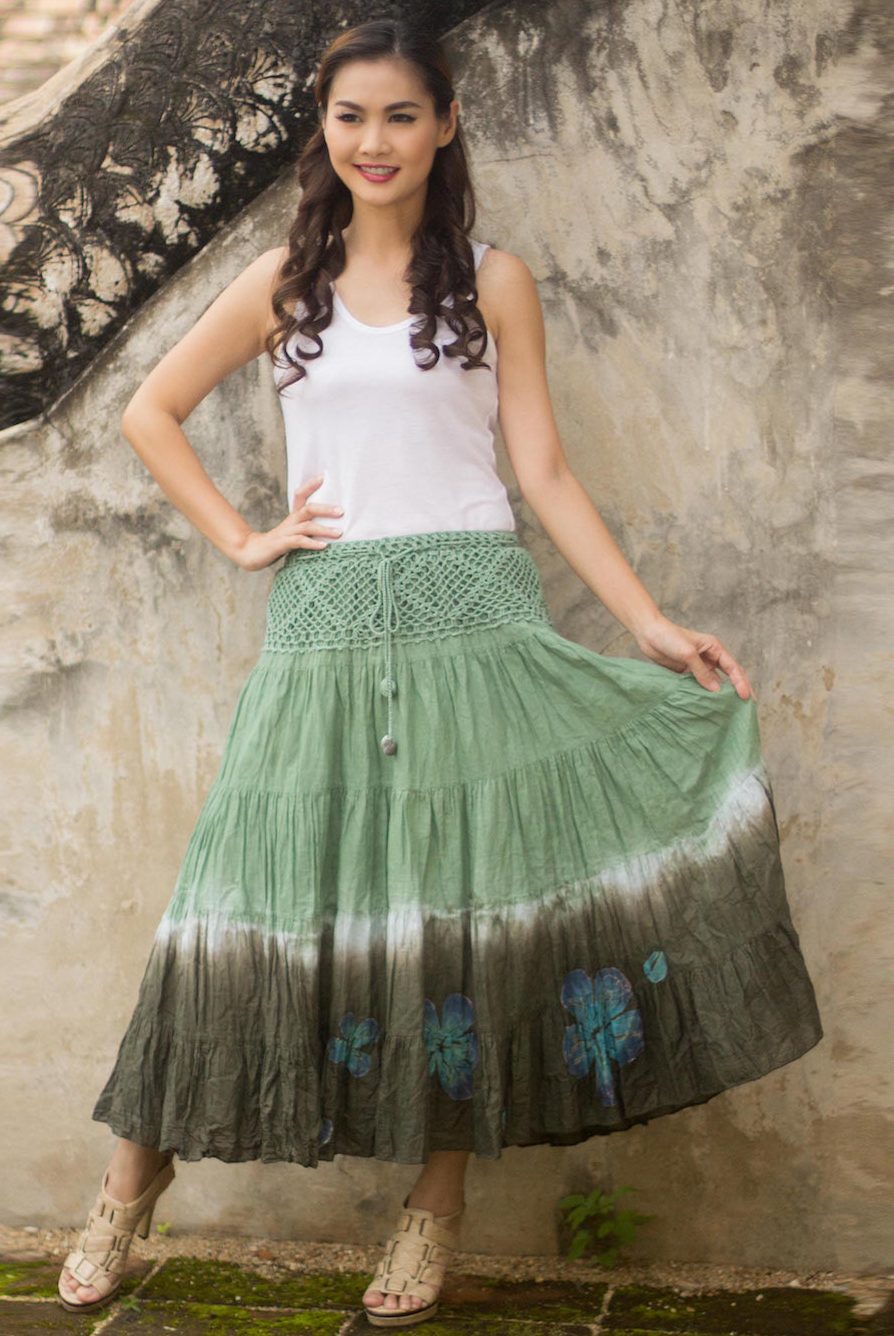 No wanderer would be ready to go without a place to keep their trinkets and treasures! NOVICA has you covered with Ricardo Hinojosa's "Bohemian VIP". This leather bag is ideal for a laptop, should you need to reconnect after a long day of exploring. It also features pockets to keep your belongings safe and separated. It comes pre-distressed, so it has the look of already having seen the world.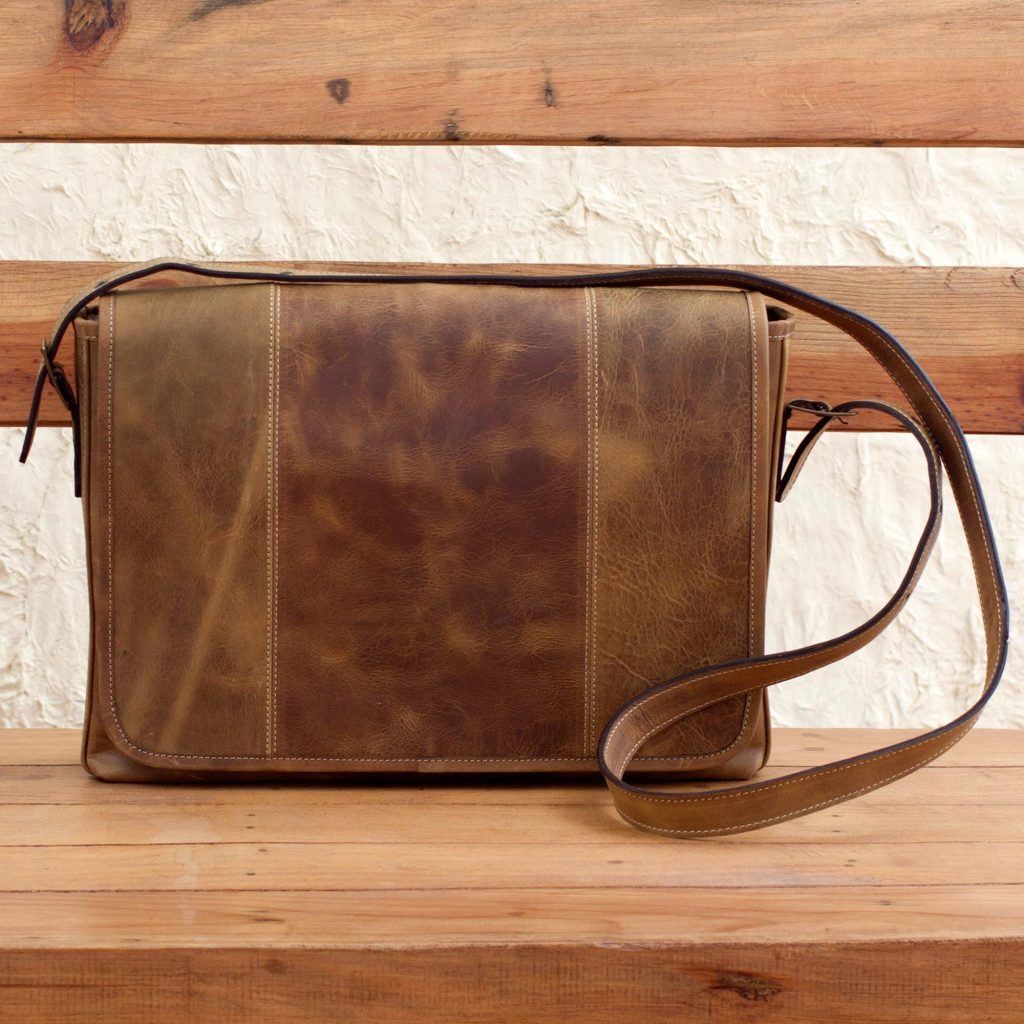 A personal favorite is Runakay Association's "Arequipa Charm". This vest is the definition of Bohemian with its obvious handmade style. The crocheted, thick cotton's detail resembles lace and lends itself well to layering. Paired with colorful tanks or long sleeves, this piece transitions well from summer to fall. It's the perfect piece for anyone looking to keep their wardrobe small, yet versatile.
Vijay Singh's "Peach Muse" is a simple tunic-style blouse that, while long-sleeved, is made to be flowing and breezy. Shell buttons and embroidery add Bohemian flair to this feminine piece. A low neckline allows attention to be drawn to one of NOVICA's many necklaces.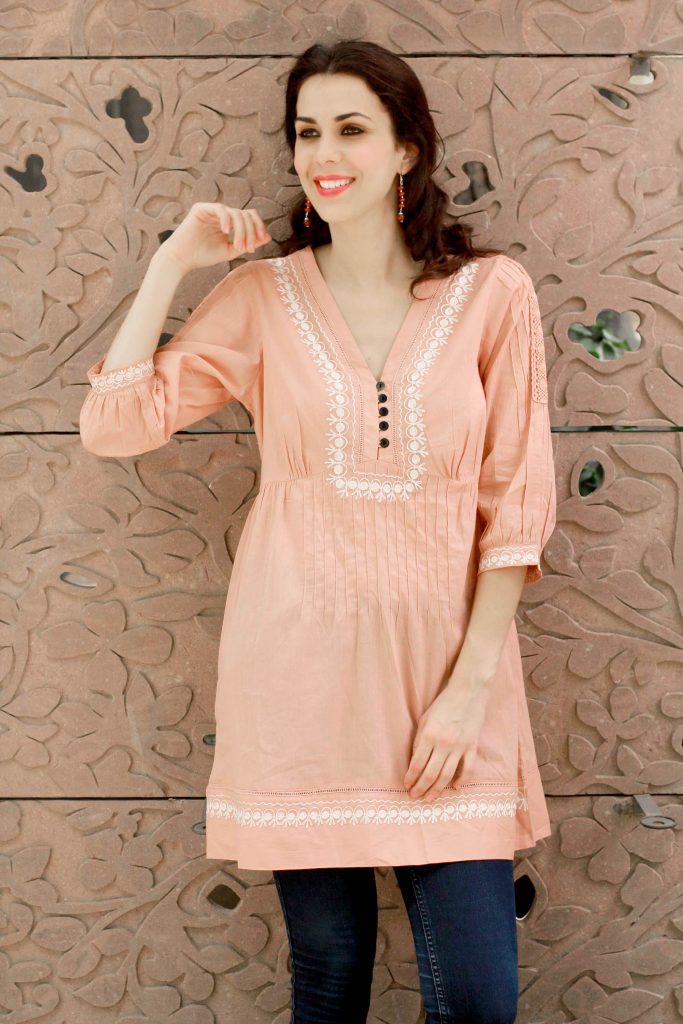 Whether you're a Boho veteran or someone who is just beginning to explore the style, NOVICA has something for you. From clothing to jewelry to bags, Bohemian style is alive and well with artisans around the world.
Rate this post:
[Total:

0

Average:

0

]