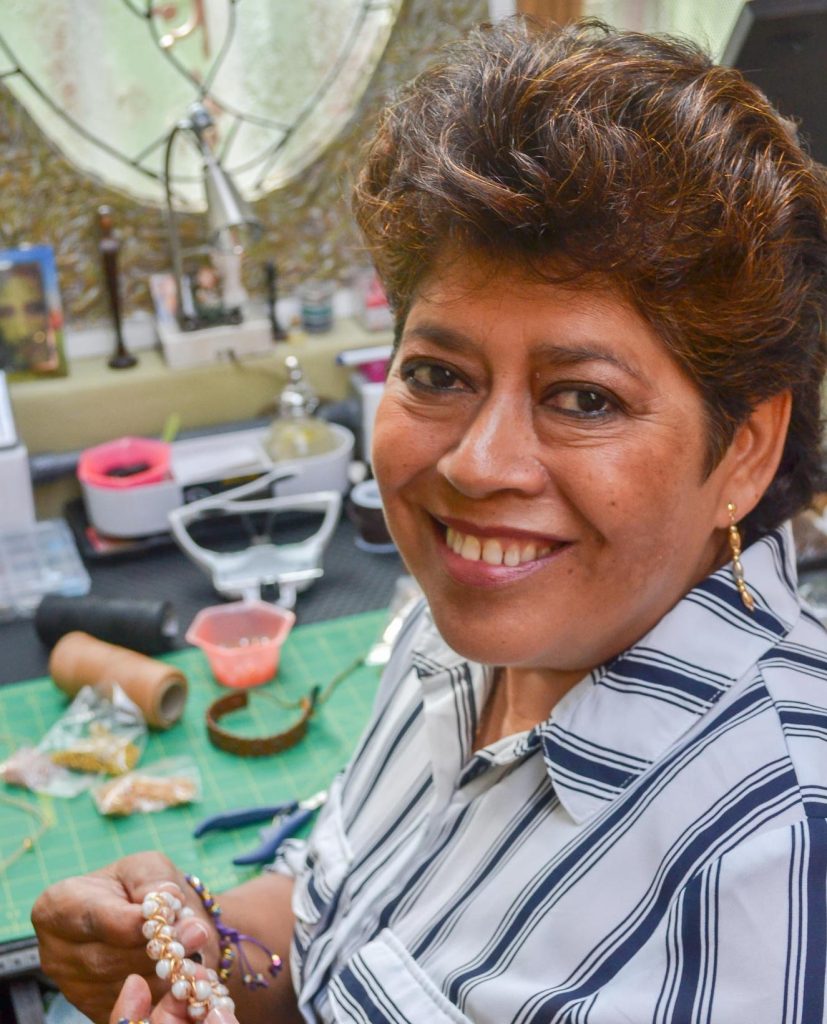 It's impossible not to be in awe of Omayra. This Colombian-born, Costa Rican artisan is a tremendous jewelry maker, painter, wood carver, and practitioner of iconography. She is also someone who has redefined what it means to thrive with a disability.
Diagnosed with not one, but two diseases — a form of chronic osteomyelitis and rheumatoid arthritis — Omayra initially turned to jewelry making as a means of therapy, so as to not lose complete mobility in her hands. While her designs capture the imagination, her attitude toward life inspires a deeper form of living for us all.
She casually drops pearls of wisdom, like when she says that in each of her designs, "there is an expression of love in the midst of pain, because I am not what I achieve, but what I overcome."

She has touched so many lives along the way. Her work can be found in countries such as Aruba, Curacao, the USA, Colombia, Brazil and Costa Rica. But her impact reaches into the personal lives of those around her, in particular others who may feel ostracized from society.
She says, "I want to raise awareness that a disability is not a limitation, but a challenge that can be overcome through art."
She dedicates her time to teaching workshops to those with disabilities so that they are able to create their own handicrafts and earn an income to improve the quality of their lives. She says, "unfortunately there are very few opportunities that are presented to people who have different abilities." Her goal is to change all that. With a huge heart, she seeks to help others overcome their obstacles by discovering their own hidden talents.
From her earnings with NOVICA, she always allocates a percentage for social work. She also supports ten families with medicine and economic assistance.

Her message to NOVICA customers is one of pure gratitude. She says, "I want to thank you for buying my designs. Thank you for motivating me to overcome every day the barrier I have. The NOVICA family is a rebirth for me.
"Out of the darkness, you gave me the opportunity to move forward."
Rate this post:
[Total:

0

Average:

0

]