"How could I not love you, how could I not love you, if you are my beloved Peru, my blessed country where I was born." With this song, Peruvian soccer fans swell with pride for their "Red and Whites." An excited Walter Acosta greeted us with this song when we visited his workshop because he knew that, this time, we'd come to talk about soccer, one of his greatest passions.
It was 1966 when a six-year-old boy, filled with enthusiasm, raced after a ball made of rags in the beautiful meadows of Huambo province in the Peruvian forest, Walter recalls, laughing. After school, he played soccer with his friends. "We didn't have a ball, so we made one from old clothes. We collected worn out pants and jerseys until the ball was big enough to use. Sometimes our relatives in the city sent us clothes they'd outgrown; we'd wear them until they wore out, then turn them into a soccer ball and it would be time for a kick-off!"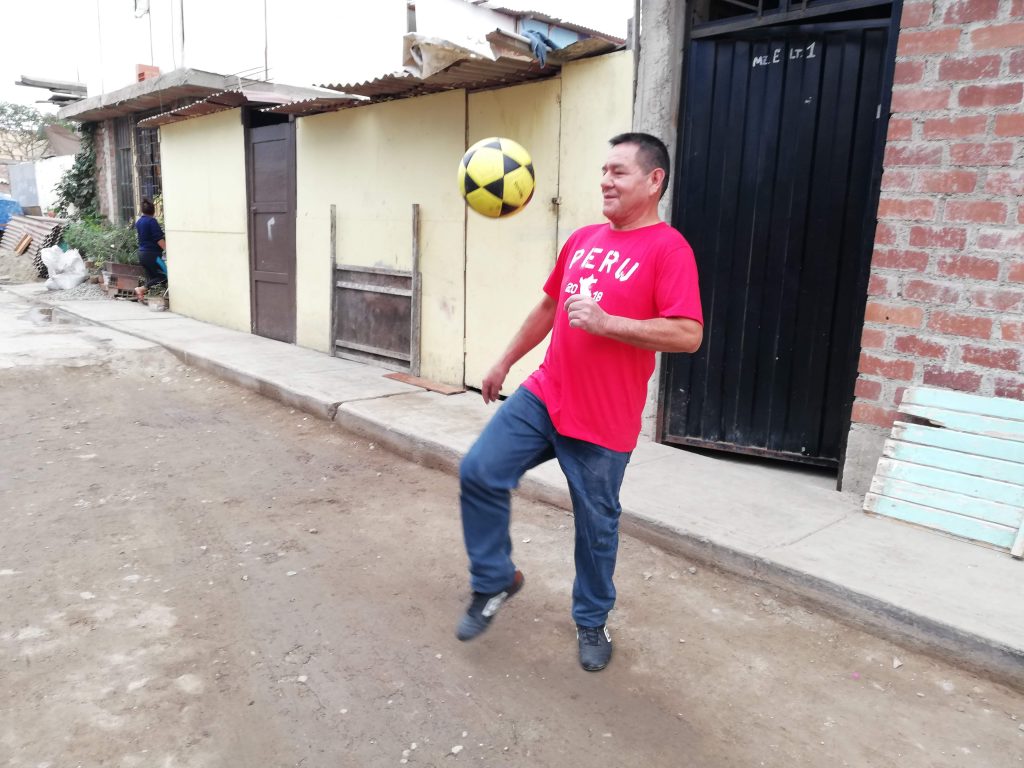 Like that? we asked him. "No, we'd put a rock inside so the ball was a bit harder, and I was the one who came up with the idea! It was never a standard size but it was enough to have fun with it. We didn't have a soccer pitch so we played in the fields and meadows. A formal pitch wasn't necessary because, although the homes were small and humble, most were country homes and had a grassy yard. Our neighbors and friends from school would play there. Our championship games were played in a large field by the school and we'd mark the penalty area and goal box with stones.
"We played barefoot because we'd never worn shoes. I remember when my father bought me a pair of 'Nine Lives' brand. They were named that because they were old-fashioned shoes made with rubber but as they were the only shoes I had, I didn't want to get them scuffed and dirty. So I tied them together with a rope and hung them over my shoulder. Like every other boy, I dreamed of becoming a professional soccer player. I played defense and sometimes goalkeeper but I really wasn't very good," he says, laughing.
"My older sister and I moved to Lima when I was 15. My father didn't want us to go because she was still a minor but she convinced him. I had to look for work so I stopped playing soccer for a while until we moved to Cueva, a neighborhood of young people. There I made new friends and started playing in our informal games. At first, they didn't invite me to go onto the field but I was always on the bench, waiting for an opportunity. We had to collect money for the bets or to rent the soccer field so I'd tell them, 'I have money but you have to let me play!'"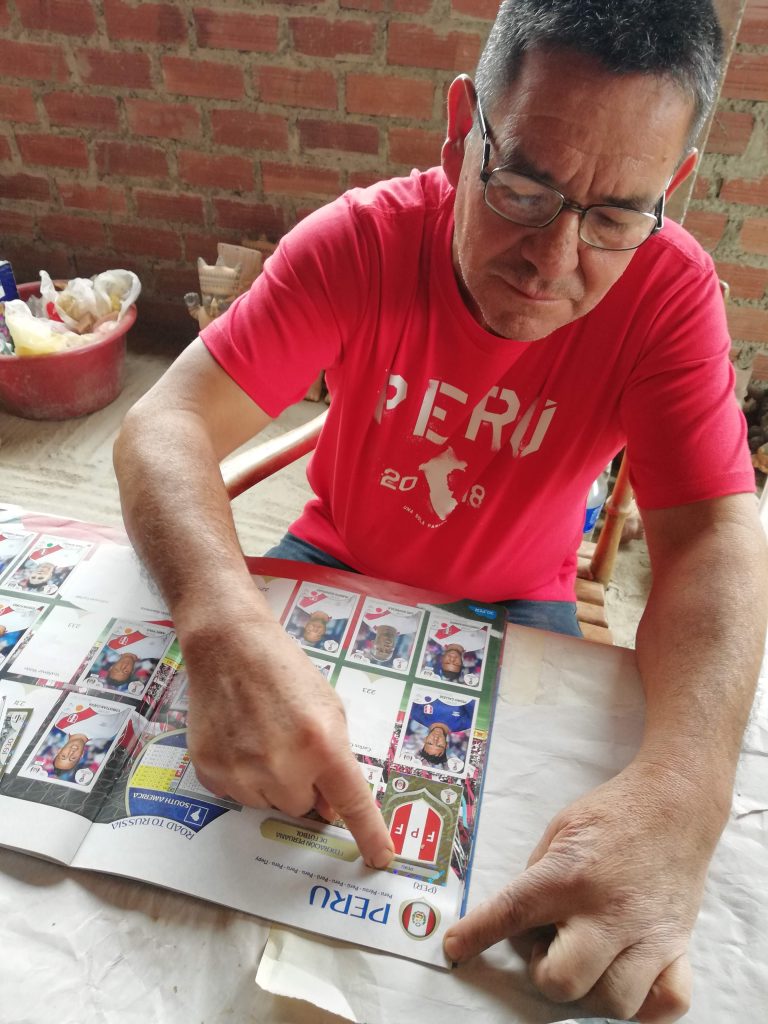 Walter didn't control the ball often but that's what he enjoyed and he gave it all he had, until he eventually played in championships with teams from other neighborhoods. "My team was named 'The Aces of Cueva.' We had our own jerseys and we'd get together for a game at 6 a.m. on Sunday mornings because that was the only day we could all be there and find a soccer pitch available."
Walter has never had the opportunity to attend a World Cup game where Peru played but, as he says, "We don't need to be on the field. Soccer represents the passion and self-esteem of the Peruvian people; the swelling pride we feel can encourage the players from their own playing field." He first remembers watching Peru's team play on TV during the 1978 World Cup in Argentina. Peru faced Scotland. "We won 3 to 1 with a goal by Cueto and two by Nene Cubillas. But my favorite player back then was Cholo Hugo Sotil.
"For me, soccer represents the joy of our people. It's that wonderful feeling inside when the Peruvian National Team is going to play. When they sing the national anthem, I stand with my hand over my heart and sing along with them. When our team wins, I feel like a winner, too. It's been 36 years — 36 years! — since Spain in 1982 that we've seen our Red and Whites play in the World Cup. Can you imagine what it's like? We are more than ready to cheer for our goals!"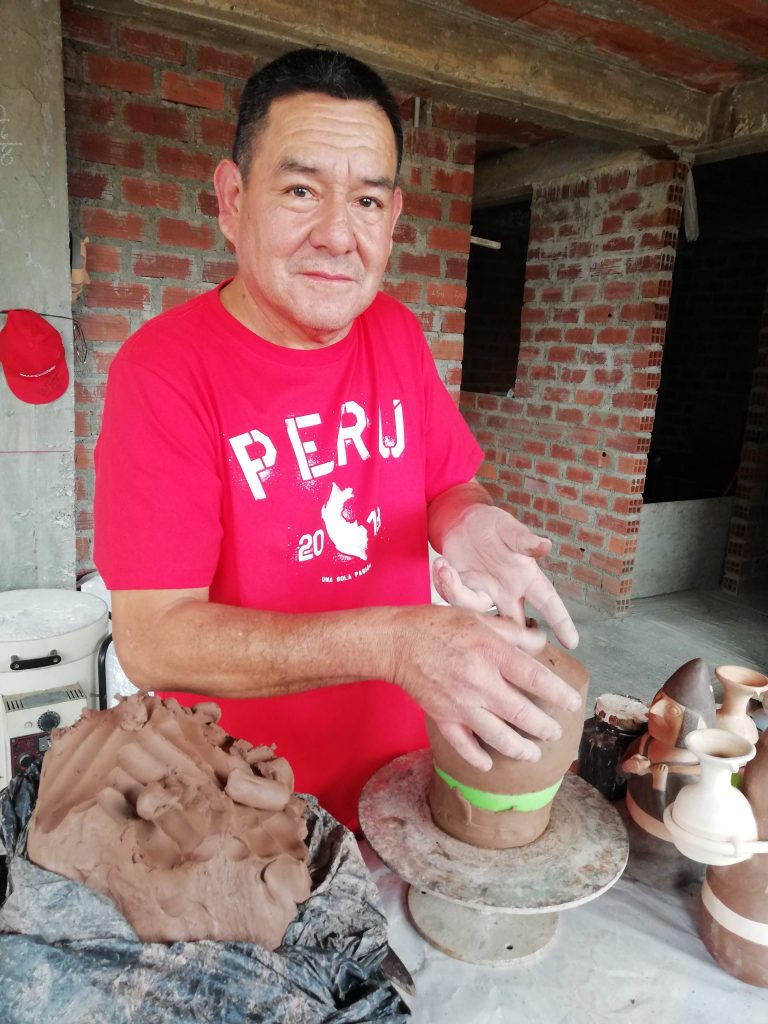 On November 15, 2017, the Peruvian national team played their last repechage against New Zealand in the city of Lima. The whole country was watching or listening when, in the 27th minute, Jefferson Farfan scored the first goal. 'Goooaaalll!' I cheered until I lost my voice. Did you know the Earth itself trembled from Peru's euphoric cheer for that goal?" And it's true. According to the Instituto Geofísico, the Earth vibrated due to the unanimous leap of Peruvian fans, detected by the accelerometers.
"This goal changed the course of soccer and, for us in Peru, it gave us confidence even while working. People became kinder. You'd go out on the street and even strangers would say hello. Qualifying for the World Cup has helped us connect with ourselves and with others. Today, my favorite player is Paolo Guerrero. He has given us faith, not only to the men but to the entire country, men and women alike. We are all enjoying this grand sports fest.
"My predicted score for the Peru-Denmark game this Saturday doesn't ask for the impossible — 1 to 0. We may tie with France, but we'll win the game with Australia.
"My friends and I are getting together on Saturday to watch the game and my 13-year-old son will be there with us. He loves soccer and always joins the neighborhood matches. He's a better player than I was!
"I recently had to move my ceramics workshop. I added a second floor to my house to continue working. I no longer have any employees and I work alone. My workshop is much smaller and I've had to drop other clients. I'm working only for NOVICA shoppers and it's much less stressful. I love my work because I don't have all that tension and I take time to fill my album with stickers from the World Cup.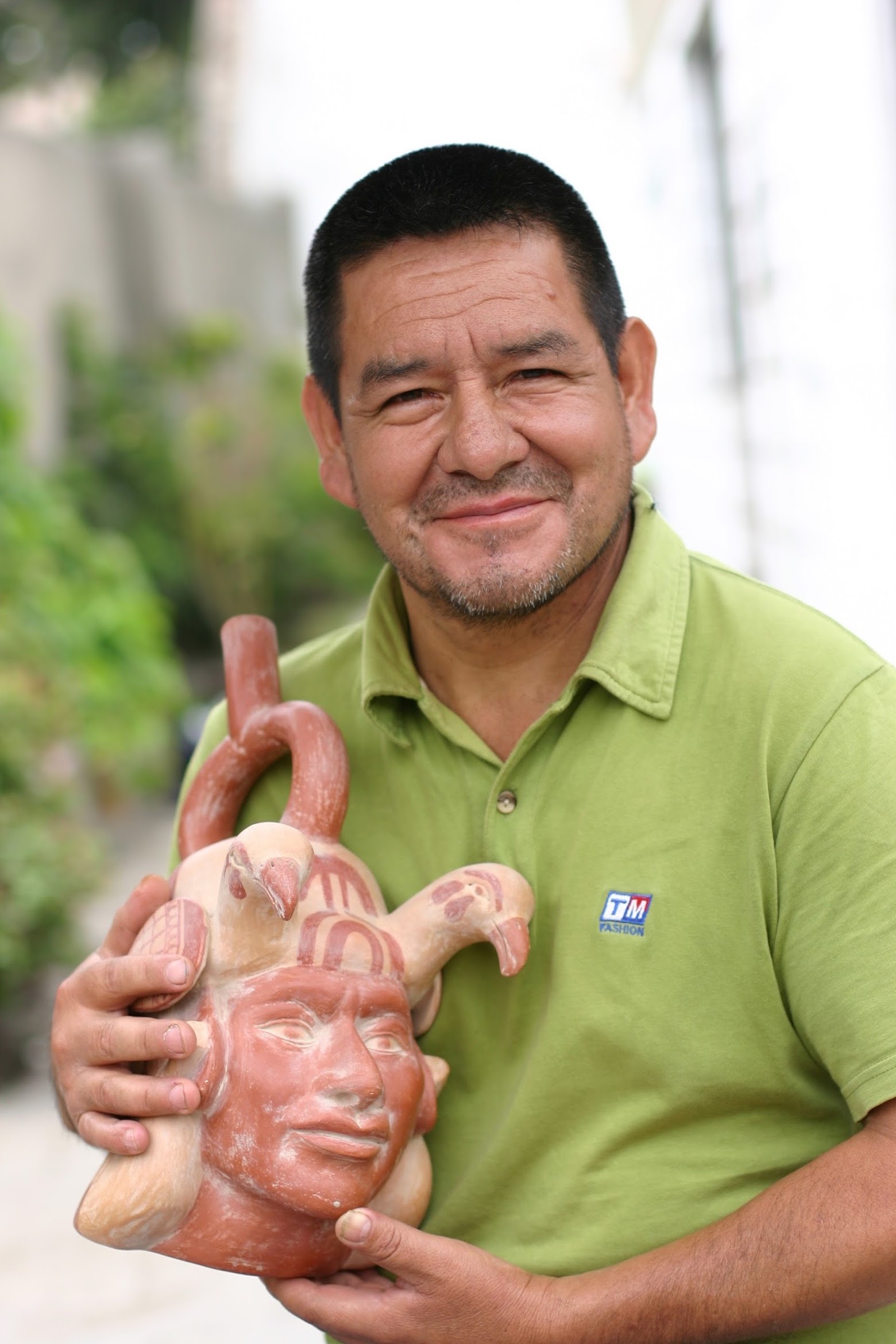 "NOVICA is patient with me and understands that I need time to create quality designs. They give me space to spend time with my family and also to enjoy this soccer championship. I know that, with time, my sales will continue growing and, God willing, I'll be able to attend the World Cup when Peru plays and take my son with me." We love you, Walter.
Rate this post:
[Total:

1

Average:

5

]