When choosing a gift for the traveler in your life, it's a good idea to ask yourself, "What would be helpful to them on their journey?" What will make their travels easier, and the organization of their belongings more efficient? Anyone who takes regular trips for work or pleasure, or perhaps as part of their lifestyle, knows it is best to have the essentials close at hand and easily accessible. In addition, if the important travel documents and other essentials have a specific place they are kept then it is less likely they will be lost.  Sometimes, more sentimental items can make their trip more pleasant by helping them feel more connected to home.
One nice gift might be something to remind them of you and the love you share.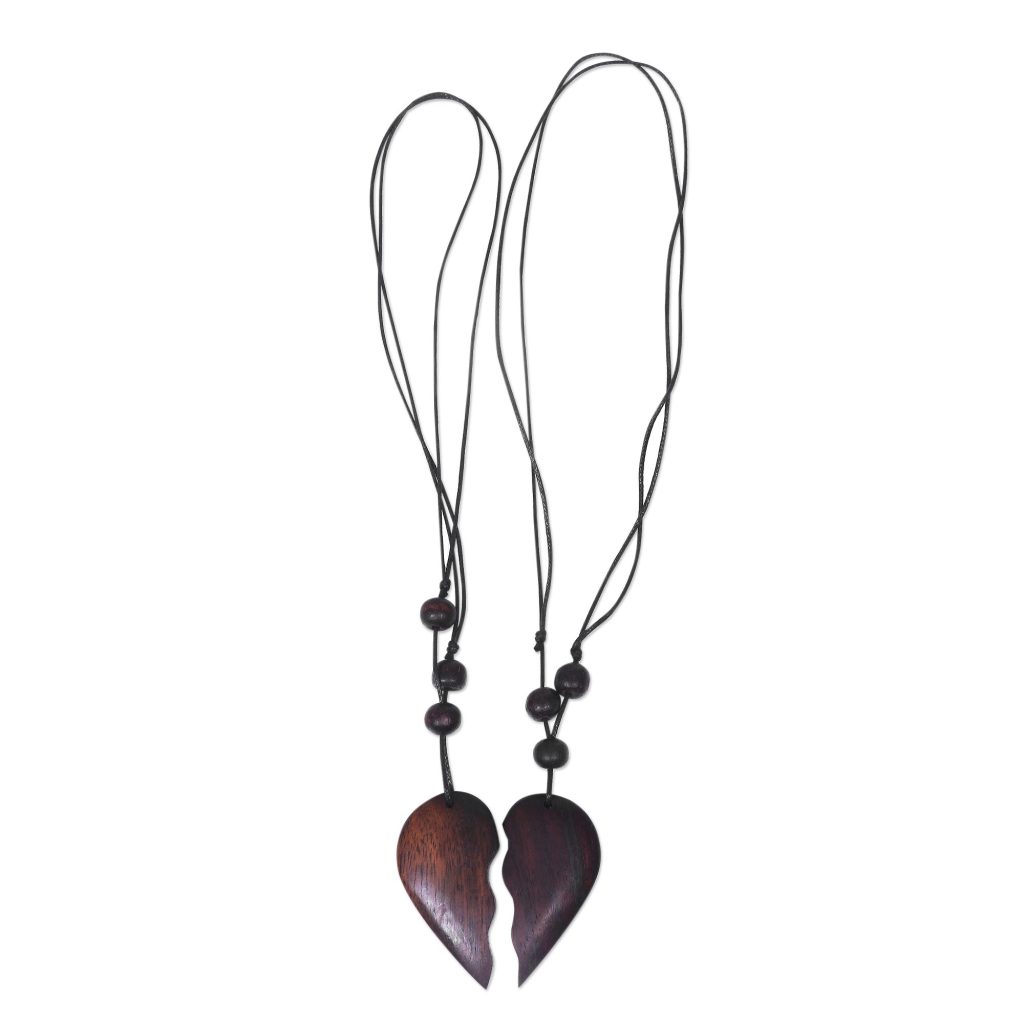 As they say, "parting is such sweet sorrow." If your lover is going to be away for any amount of time, these wood pendant necklaces, entitled 'My Heart is Yours,' will make a wonderful gift to remind you of each other while you are apart. Hand carved from Sono wood by the Balinese artisan, Komang Rupwan, of the Bhakti Senang Hati Foundation, these necklaces will serve as tokens of your love.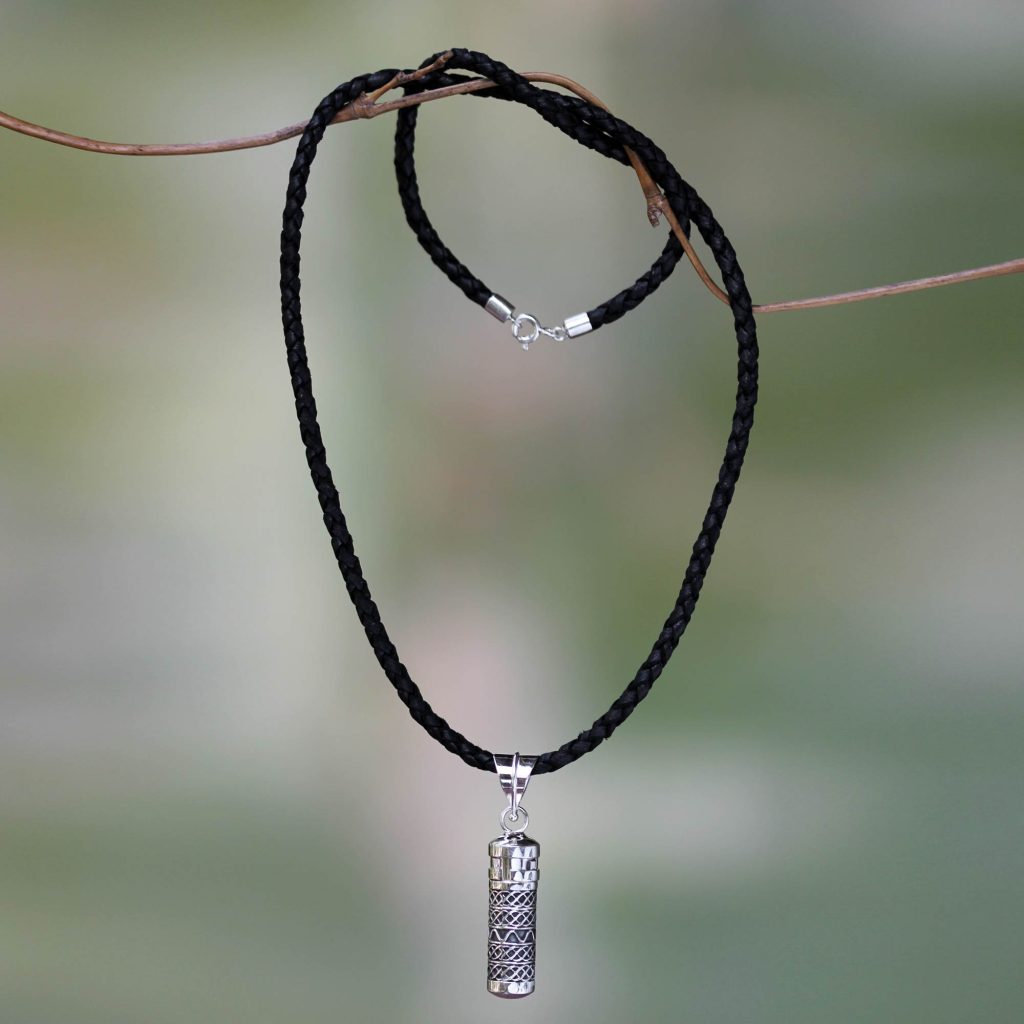 This amazing sterling silver and leather locket necklace, entitled 'Messenger', will hold a message or a prayer for your loved one. The pendant is a locket that opens so you can insert a message for safe travels during their journey. Some people put locks of hair inside, and perhaps a few drops of essential oil or perfume. This necklace was designed by the artist, Komang Wijayana of Bali.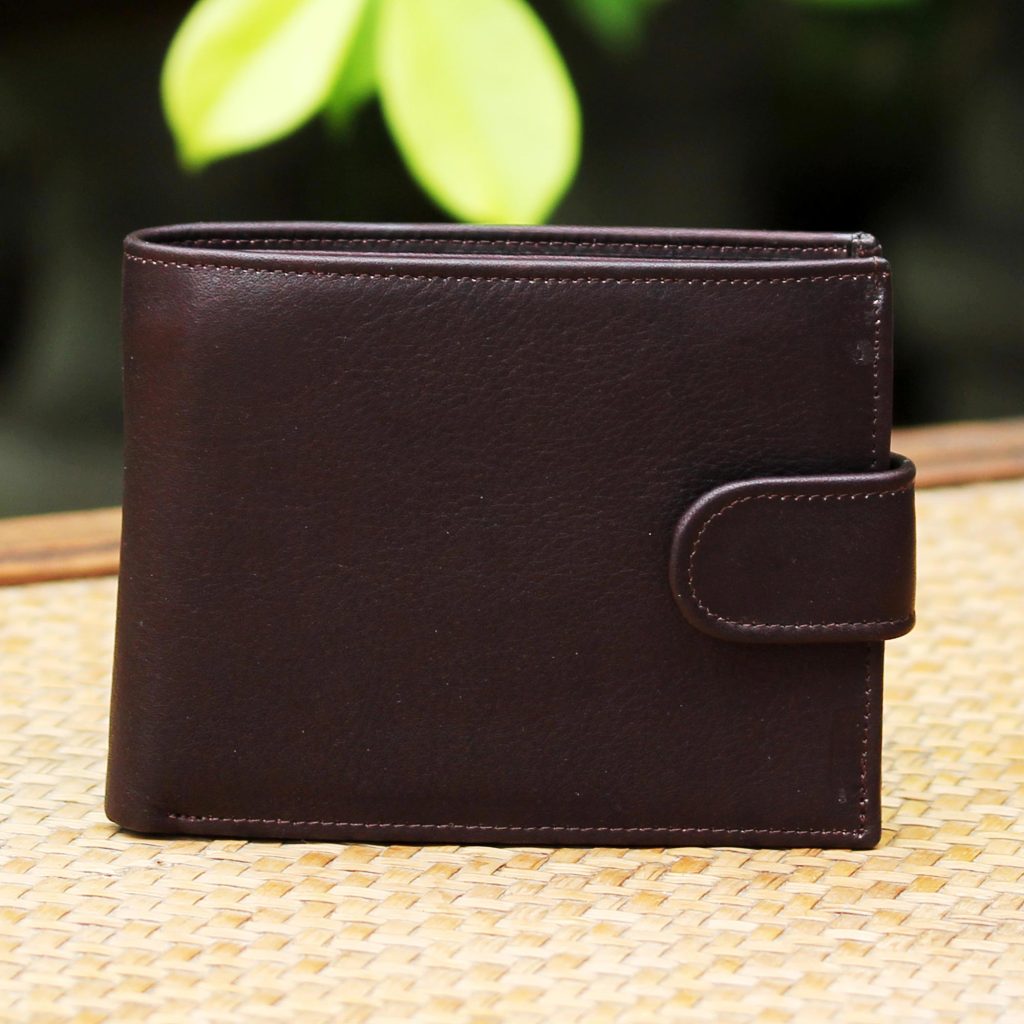 Most people use a wallet in their everyday life, but it is especially important for someone who is traveling.  He will need somewhere to keep identification documents, finance cards, and money. This multifaceted and stylish leather wallet, entitled 'Everyday Traveler in Espresso', will be useful because it has compartments for many different things. The artist Suchada of Thailand designed this wallet to feature a snap closure flap, a tri-fold interior with five card slots, three ID windows, two multi-purpose pockets, a compartment for paper bills, and a pouch for coins.  The rich espresso color gives the wallet a masculine quality.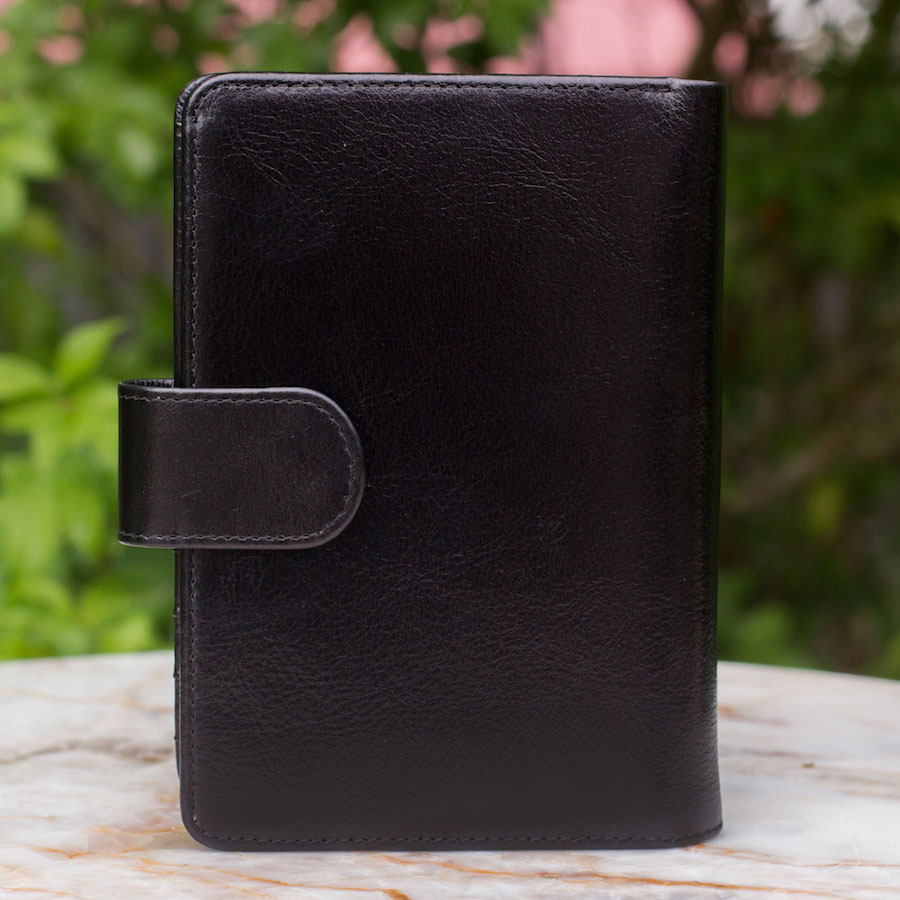 For the international traveler, a handsome passport holder such as the one above entitled "Deep Black Voyages" serves as a large wallet to hold all your documents in one handy and elegant place.
Your traveling man will love this luxurious micro-suede vest that is lined with Sherpa fleece. The vest will not take up as much room in one's travel bag as a bulky coat, yet will still keep the traveler warm. Other nice features of this vest are the pockets – two front zip pockets and two slash pockets. The zipper pockets are nice for extra security and the prevention of lost items such as room keys and wallet, while the slash pockets are great for keeping one's hands warm as well as storing a map and guidebook or gloves.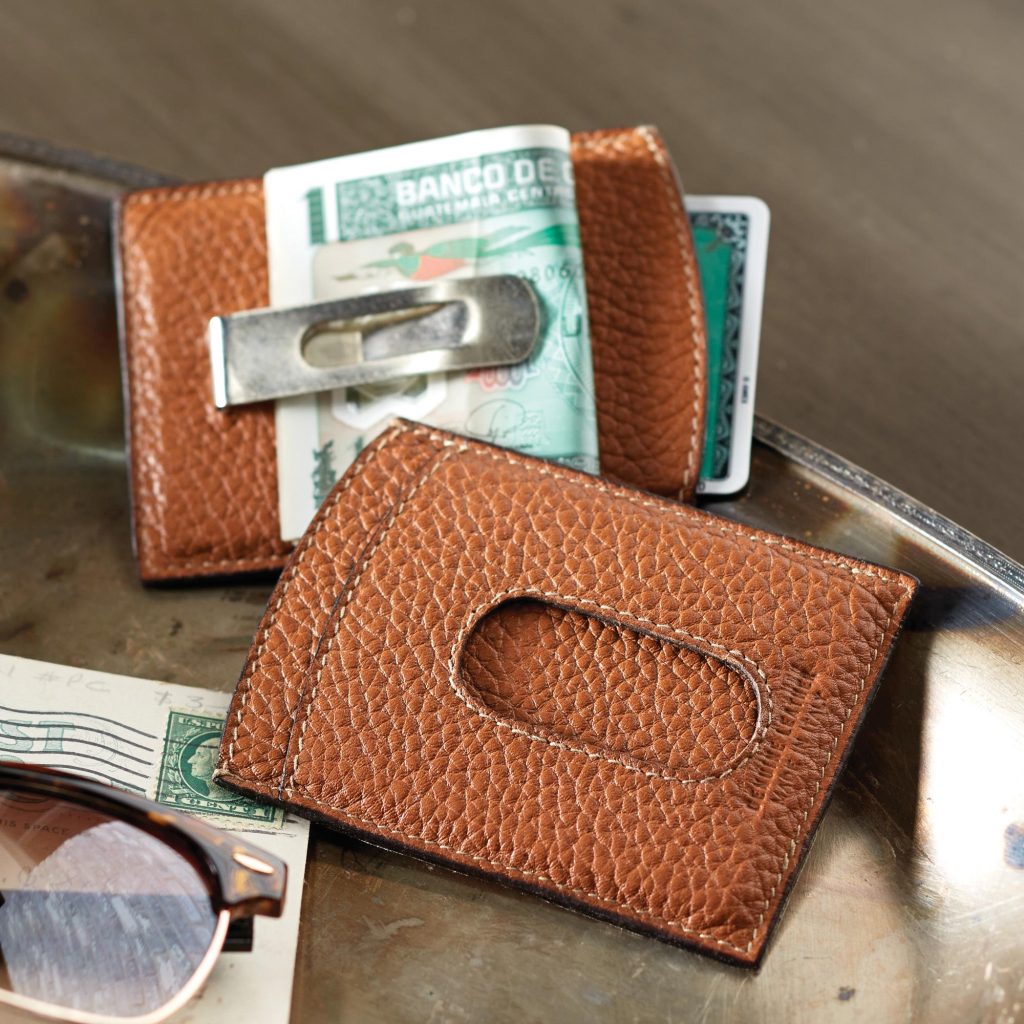 Another useful travel accessory is this leather money clip, which will safely hold 30 bills and five credit cards into one wallet. Condensing the bills and cards into one wallet cuts down on bulk, allowing the traveler's wallet to fit into a front pocket as opposed to one in the back. Carrying one's wallet in a back pocket makes it susceptible to theft by a pickpocket, and sitting on one's wallet has been linked to poor hip alignment and back pain, so it is best for travelers to carry their wallet in a front or side pocket. This leather money clip was made by a family-run studio in Florence, Italy.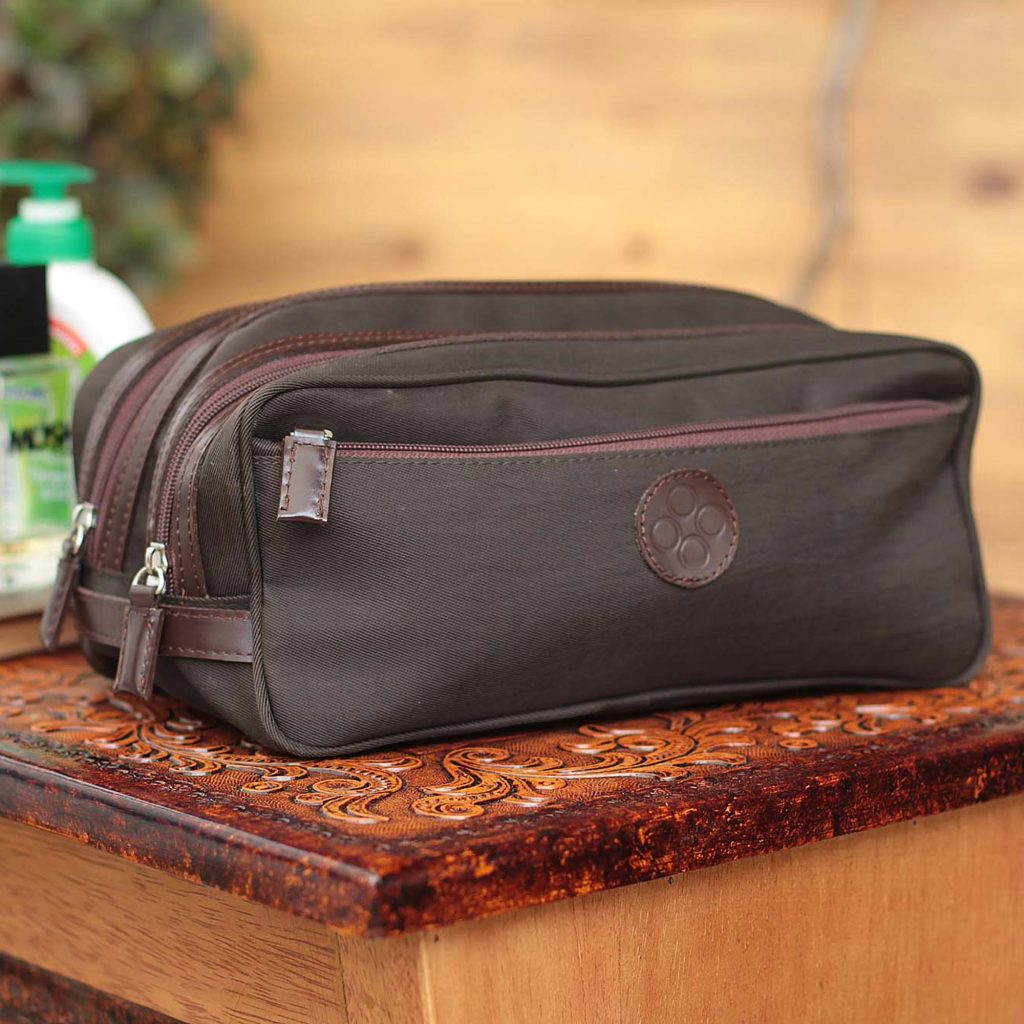 What traveler doesn't need a compact travel kit to keep their belongings in? Beautifully crafted, this leather accent cotton blend travel case will help to keep one's suitcase or bag organized and is a great place to store a razor, mirror, toiletries, and other personal items. Karina and Maybee of Peru crafted this shaving and toiletry case with many pockets secured by zippers.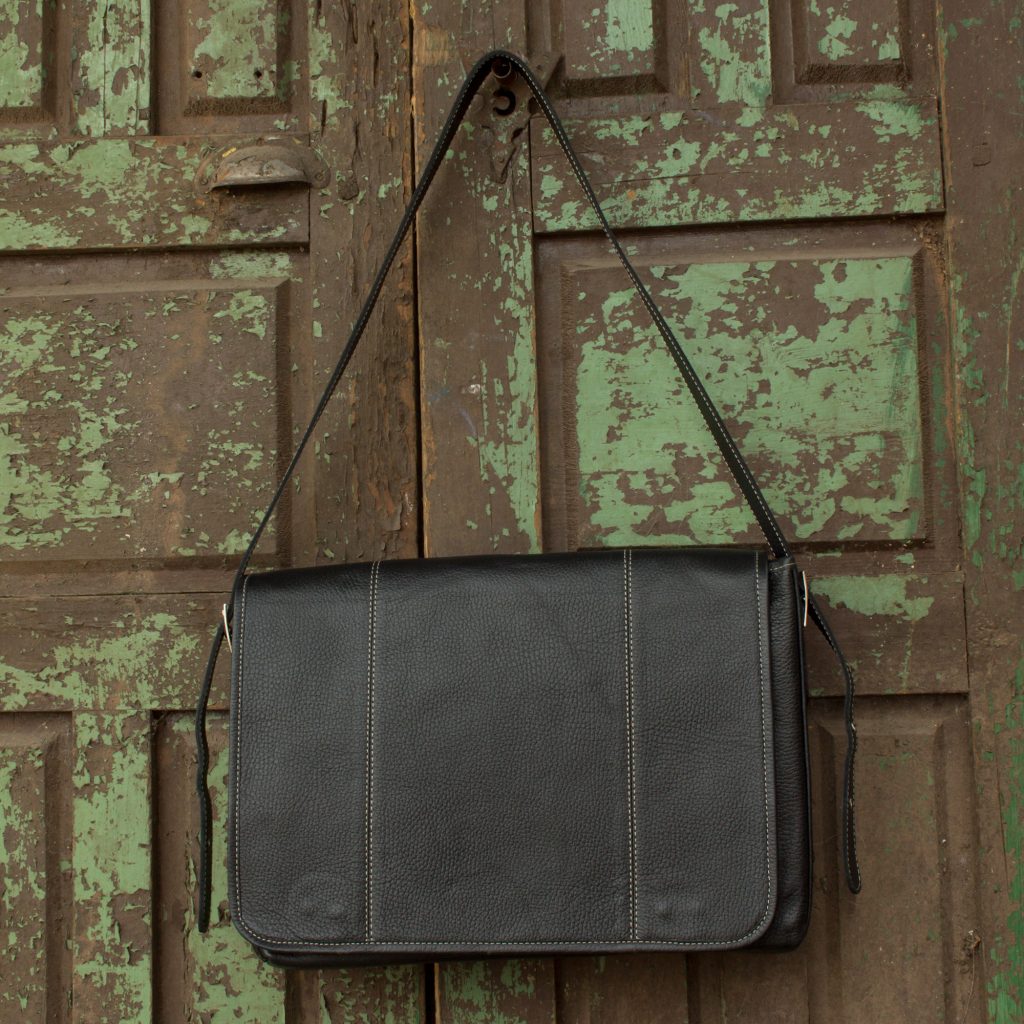 This professional style, modern, black leather briefcase would be perfect for carrying a laptop, especially when traveling for business or writing. Along with a convenient shoulder strap, this masculine briefcase boasts ample secure pockets, as well as compartments for pens and pencils. This briefcase was created in Mexico by the artist, Ricardo Hinojosa.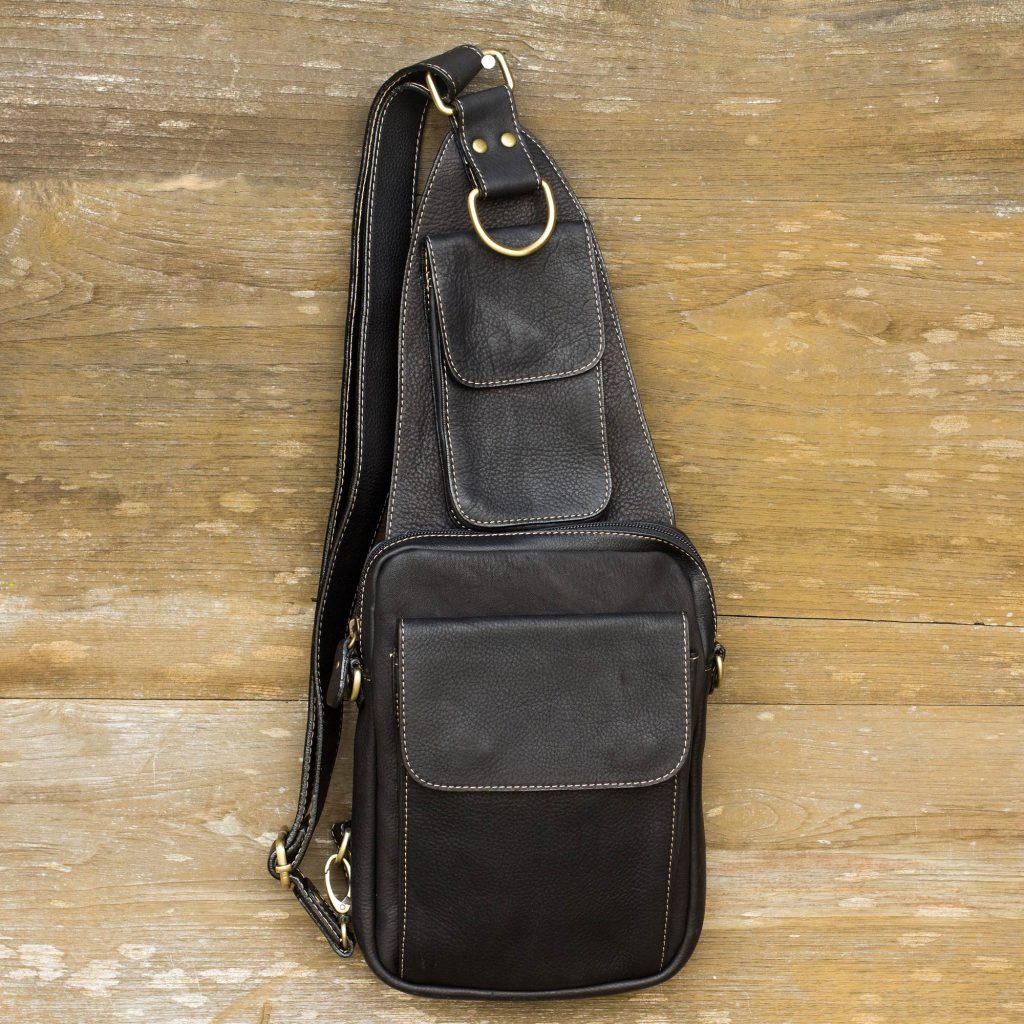 A unique and useful gift for the traveling man in your life is this black, leather cross-body sling bag with three pockets. This bag features ample storage space while still being compact for the convenience of carrying. It will even fit under a coat for added protection of one's belongings, in addition to keeping everything accessible to the person wearing it. Since this chest bag buckles around the body, it is comfortable and secure, making sure the traveler won't have to worry about trying to keep the bag on their shoulder or accidentally leaving it behind. This piece is crafted by Suchada in Thailand.
No matter where your loved one's travels take them, NOVICA has the gifts and travel accessories that will make their journey even more special. Everything from men's jewelry to wallets and travel bags is here for the choosing, and knowing that finding the perfect item for the man on-the-go also helps support the lives of artisans in far-off places around the world enriches the meaning of the gift.