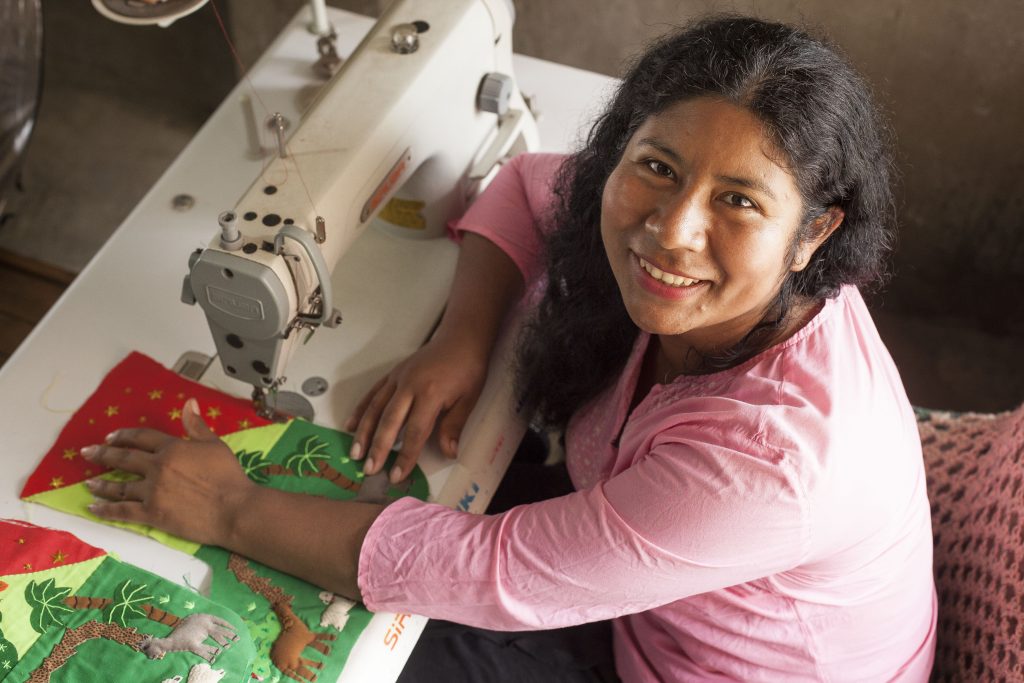 Forced to drop out of school when she was just a child, this traditional arpillería artisan has made her son's schooling her highest priority. She teaches us what happens when art supports education.
They left the animals behind. They abandoned their farms. They deserted their homes in a hurry. When the Peruvian terrorist group Sendero Luminoso forced Balvina Huaytalla and her family to flee the town of Ayacucho, they headed for Lima and tried to rebuild their lives in the nearby mountains.
With her family's financial future in peril, Balvina was forced to drop out of school in order to help at home.
Although that period was marked with fear and uncertainty, Balvina recalls a bright spot in her memories: the NGO workshop in Pamplona Alta, where she first learned the art of arpillería, a traditional Andean form of appliqué.
"I thank God for this workshop," she says now. At the time, she did not realize how this early experience would change the course of her entire life.
Her foray into arpillería began with handmade cards, belts, and wall hangings. She remembers the first oven mitt she ever made. "It was enormous," she said, "large enough for Manolo, the tallest man in Peru who measures seven feet nine inches."
Slowly, she learned to control the size, shape, and design of her work. Her skills improved. Her latent gift emerged. She began to master the fine details of each piece, deriving satisfaction from the art of fitting fabric together, and combining it with the delicate craft of embroidery, which she learned from her mother and grandmother.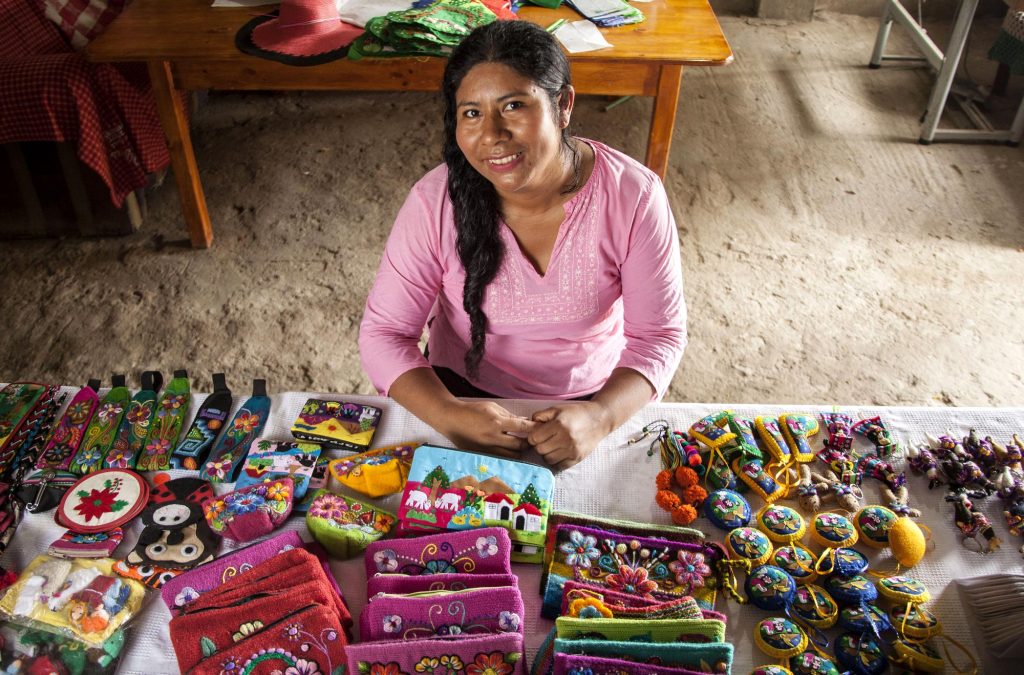 But even very talented artists in Peru often struggle to support themselves with their art alone. In spite of her passion for arpillería, Balvina had to clean houses in order to make ends meet.
That is, until she met NOVICA and was able to introduce her incredible embroidery and appliqué to the world.
Not only has Balvina now created a steady stream of income through her art, she is able to achieve one of her most important goals: supporting the education of her son, Roberto.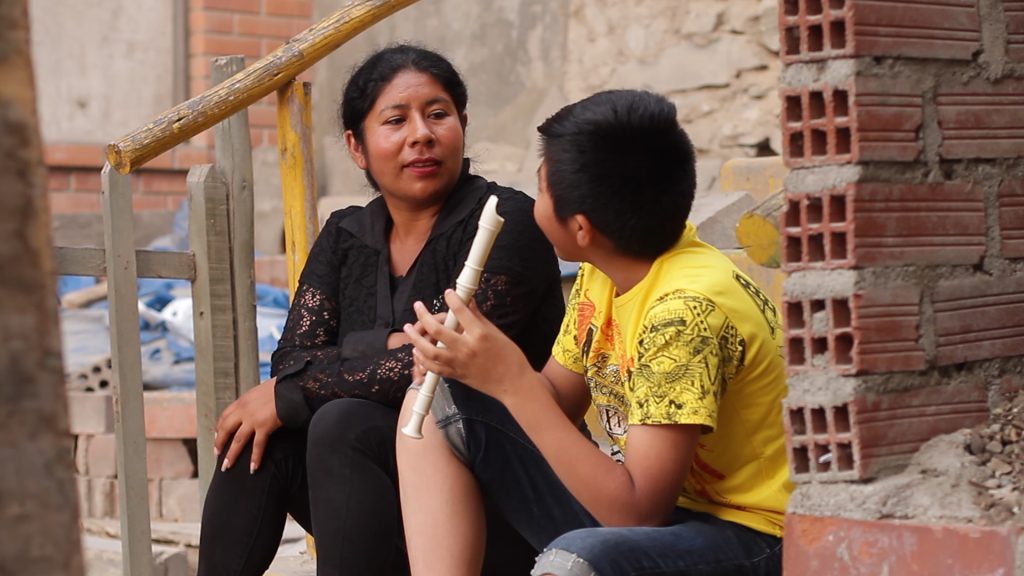 Even though Balvina was unable to attend school past the fifth semester, she is dedicated to giving her son the opportunity that she never had. As a single parent, and unable to convince Roberto's father to contribute to his education, she admits that it is challenging at times. But she does not waver on the importance of this priority.
Balvina's art may depict the beauty of Peru's natural environment and preserve the ancient traditions passed down for generations, but she has her eye trained on the future. She has put her son's education right at the center of it.
Rate this post:
[Total:

1

Average:

5

]