"The highest mountain is the most difficult to climb, but it is the one with the best view."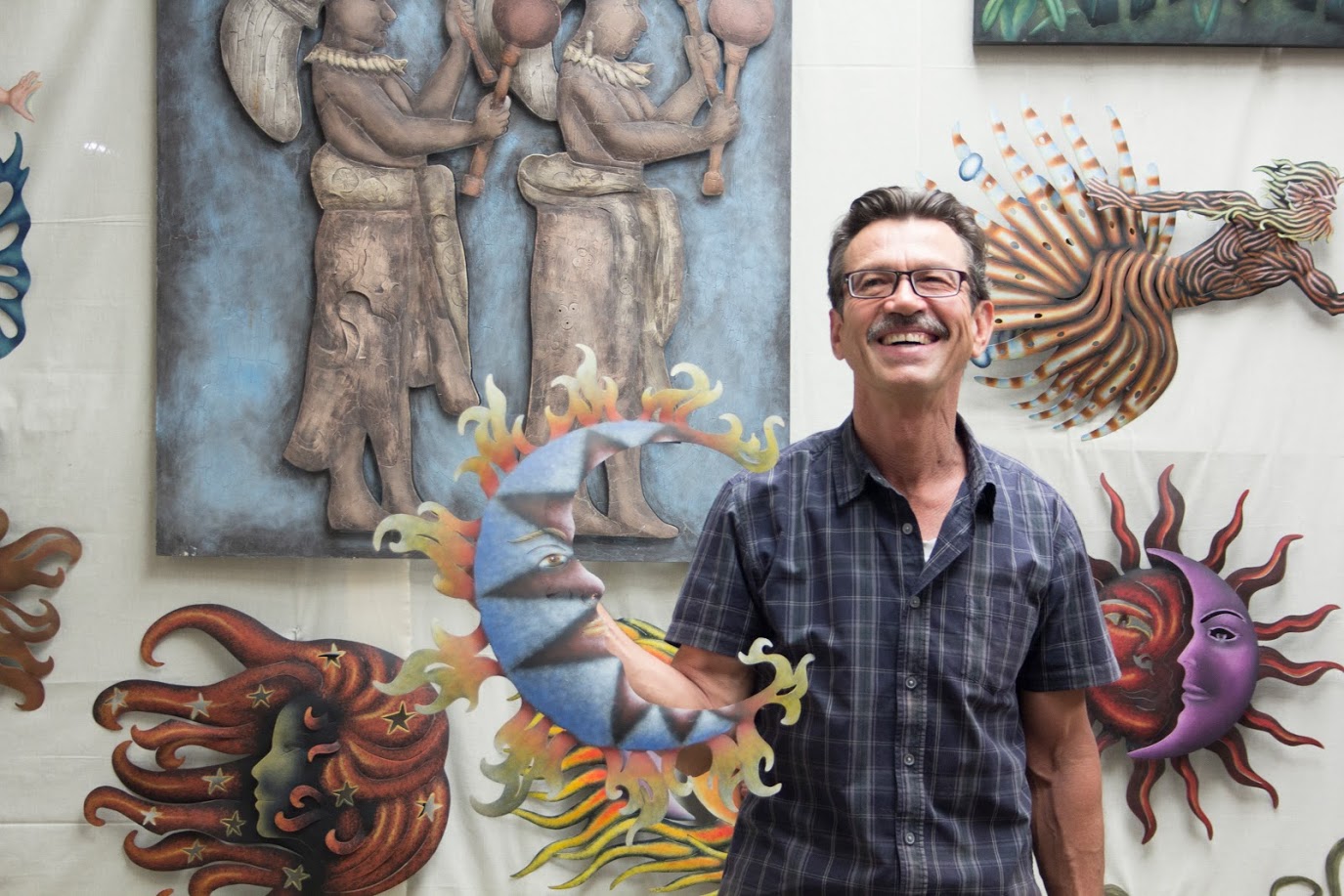 His colors are vibrant and his smile is big. He shapes steel into mermaids, sunbeams, turtles, and just about anything else he can dream up. On the surface, NOVICA Mexican Artisan Alejandro de Esesarte's appears to have a bustling business and, what some could consider, a charmed life. However, just like his art, Alejandro's story is deep and layered with hardship.
Alejandro has autism.
"I was born a non-verbal autistic child," says Alejandro. 'When I was young, I was a very unruly child and my parents had no clue what was wrong with me. I was told by people I was useless."
From a young age, Alejandro learned to stay out of the way. While he learned to speak, he also learned to keep quiet. He was not diagnosed with autism until he was an adult, but all his life he says he felt misunderstood and disconnected.
Alejandro found an outlet and a purpose in art.
"People with autism tend to obsess with certain things," Alejandro explains, looking and pointing around his workshop. "For me, art and autism are directly related… This is my identity. If I didn't have my art, I wouldn't have any contact with the outside world."
Alejandro says that he was first introduced to steel art when he got a job loading other people's art into trailers. Alejandro was inspired and decided to try making metal crafts for himself. However, working for others proved to be very hard.
"My autism has made me work on my own," he says. "I never lasted long in a job because of lack of communication. My bosses didn't understand how I thought and acted, and I felt like they were against me."
Alejandro found more peace selling art to tourists and locals on the sidewalks of Ajijic, Mexico. He says he sat on a flattened cardboard box, haggling with potential customers for 12 years. After undergoing a double spinal fusion, he was forced to lay on that box as he was unable to sit up-right.
In 2008, Alejandro's life was changed. He was accepted to show off his art at a local trade show and it was there that NOVICA found him.
He eventually moved his business off the busy streets of Ajijic and into a workshop that he controls. He sets his own hours, designs and prices. He acknowledges that he has trouble interacting with people, and NOVICA enables him to sell his work without having awkward and sometimes stressful exchanges.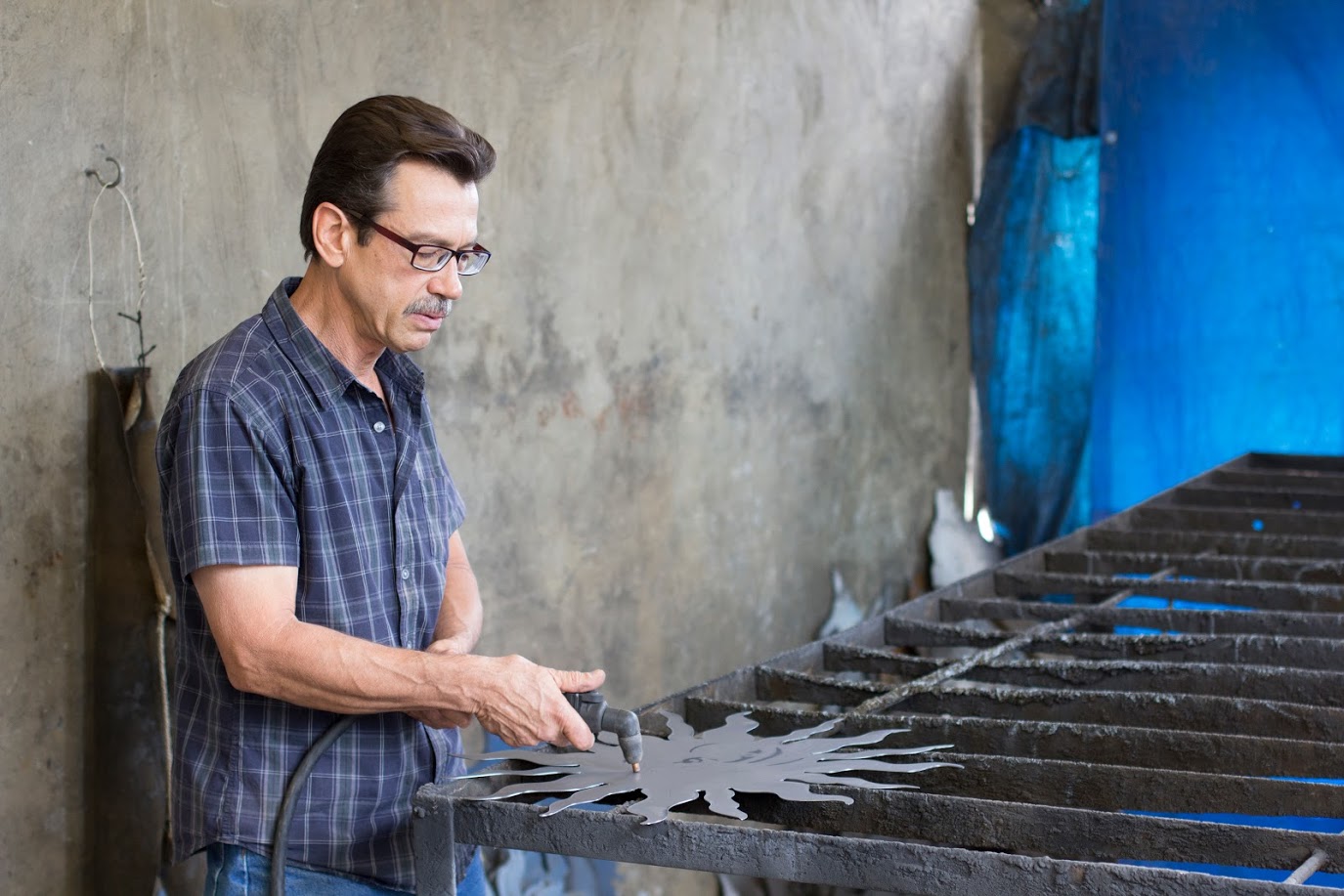 Alejandro currently has four people working for him. He creates the designs and the workers help him replicate it.
"For me, selling my art is not just about getting the money," Alejandro says. "It's to gain my dignity back. I have become self-sufficient, which can be hard for an autistic person. When I get good customer reviews, I feel like I'm worthy after I was told all my life that I wasn't. Sometimes I cry after reading a nice review and I tell myself 'And they told me I was useless'. When I remember their ugly words, I get angry but I focus that anger in my art and prove them wrong."
Alejandro now sees himself as somewhat of a spokesperson for autistic children and adults.
"Having been rejected by my autism gives me the courage to speak about autism," he says. "The highest mountain is the most difficult to climb but it is the one with the best view. Right now, I am at the top of the mountain that I climbed with difficulty. I am satisfied and proud."