Decorating a small space can be quite a challenge! Wall space is limited and hanging too many pictures or paintings can really make the room seem smaller. If your space has limited windows, it can be quite dark as well. So how can you show off your personal style, without making your home feeling cluttered, or like a cave? The answer: mirrors!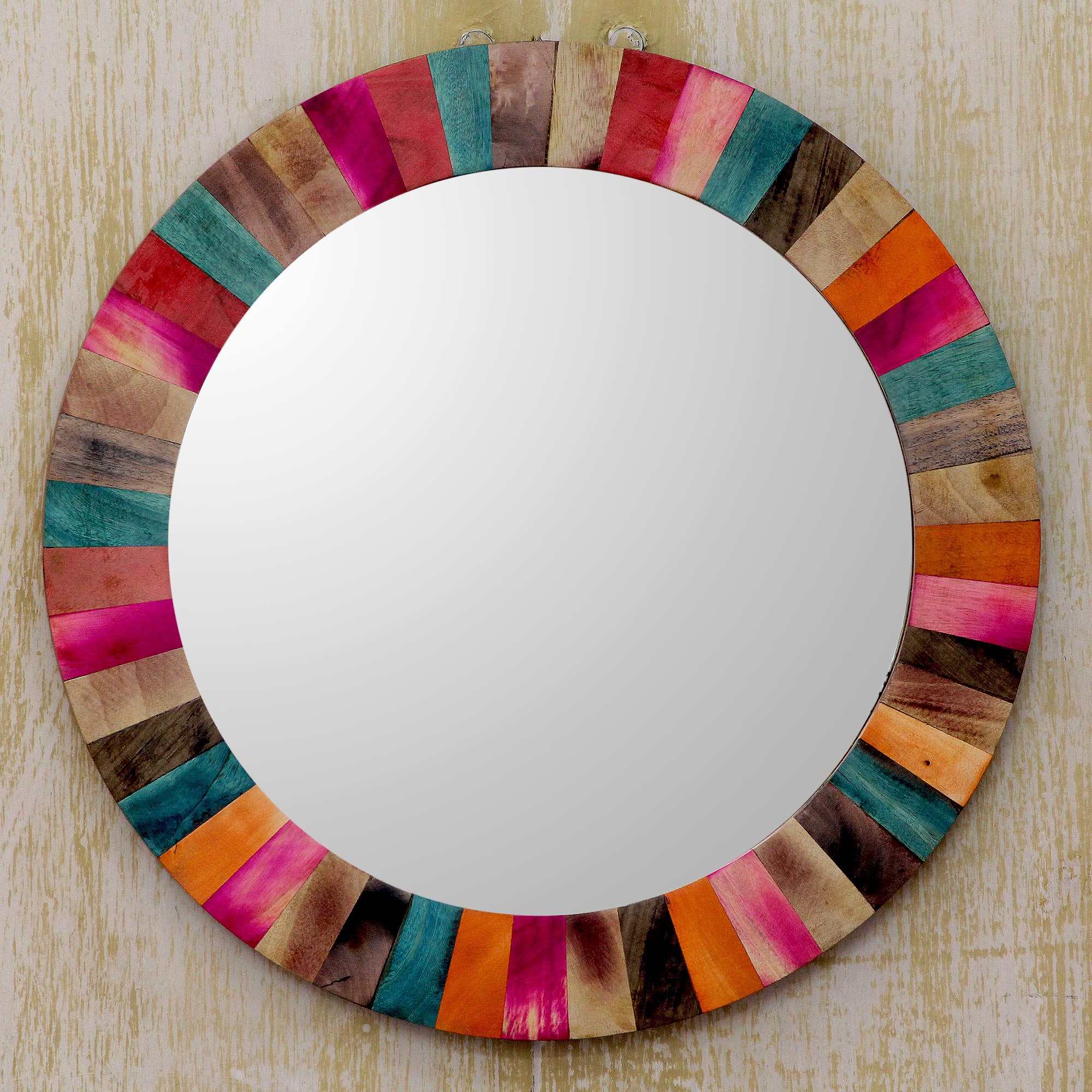 How Mirrors Can Help
Mirrors are made by coating glass with a reflective metal, such as silver or aluminum. When light rays hit the mirror, they are bounced back into the room, amplifying the intensity of any light source. This can make a small room or dark basement seem significantly brighter. Try placing a large mirror across from a window that gets good sunlight, and you will be amazed at the difference it makes in your home! The effect is like turning on a lamp in that part of the room. Plus, since the mirror also reflects back the image of the other half of the room, it gives the illusion of there being more space behind the mirror, increasing the feeling of spaciousness.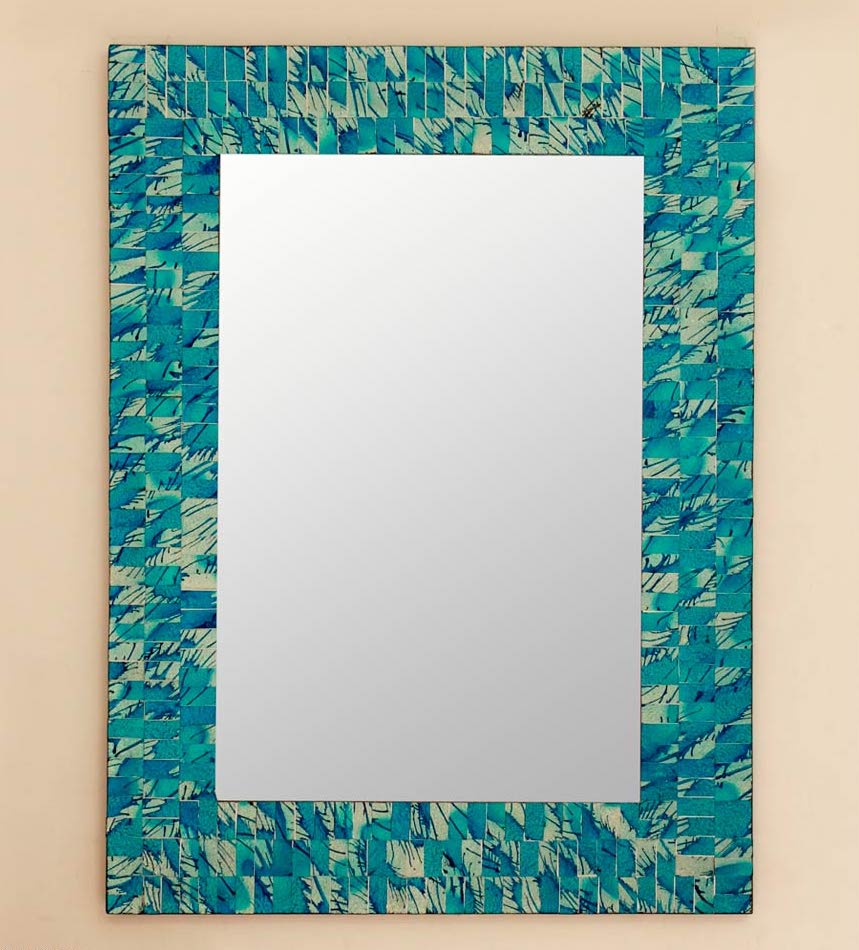 There are many other ways to use mirrors to lighten up your décor. If you have a gallery wall, consider adding a small mirror or two so that the overall effect of the wall is not overwhelming. Have a dark corner?  You could place a small tabletop mirror, such as this engraved beauty from Thailand, on a side table or bookshelf. It will add a small spark of brightness and will stand out instead of being lost in shadows.
Here's another mirror that is a metal-embossed work of art. This wonderful piece is from India.
Types of Mirrors
Fortunately, mirrors come in all shapes, sizes, and styles to best fit your space and decor! Whether you like classic or modern, colorful or neutral, NOVICA's artisans have made a mirror in that style.
If you want to cover a larger wall space and bring in lots of light, consider the wonderful African mirror below.  The large size will considerably brighten a room, but the understated details will not overwhelm a smaller space. The neutral color will match almost any design style.
On the other end of the spectrum, you may have a smaller wall where you want more of a statement piece. In that case, you should consider one of the many ornately decorated mirrors on offer. One technique used to create stunning mirrors is reverse-painting glass. The frame of the mirror is also made of glass, but this glass is hand-painted in colorful detail. I particularly love this floral-motif mirror from Peru.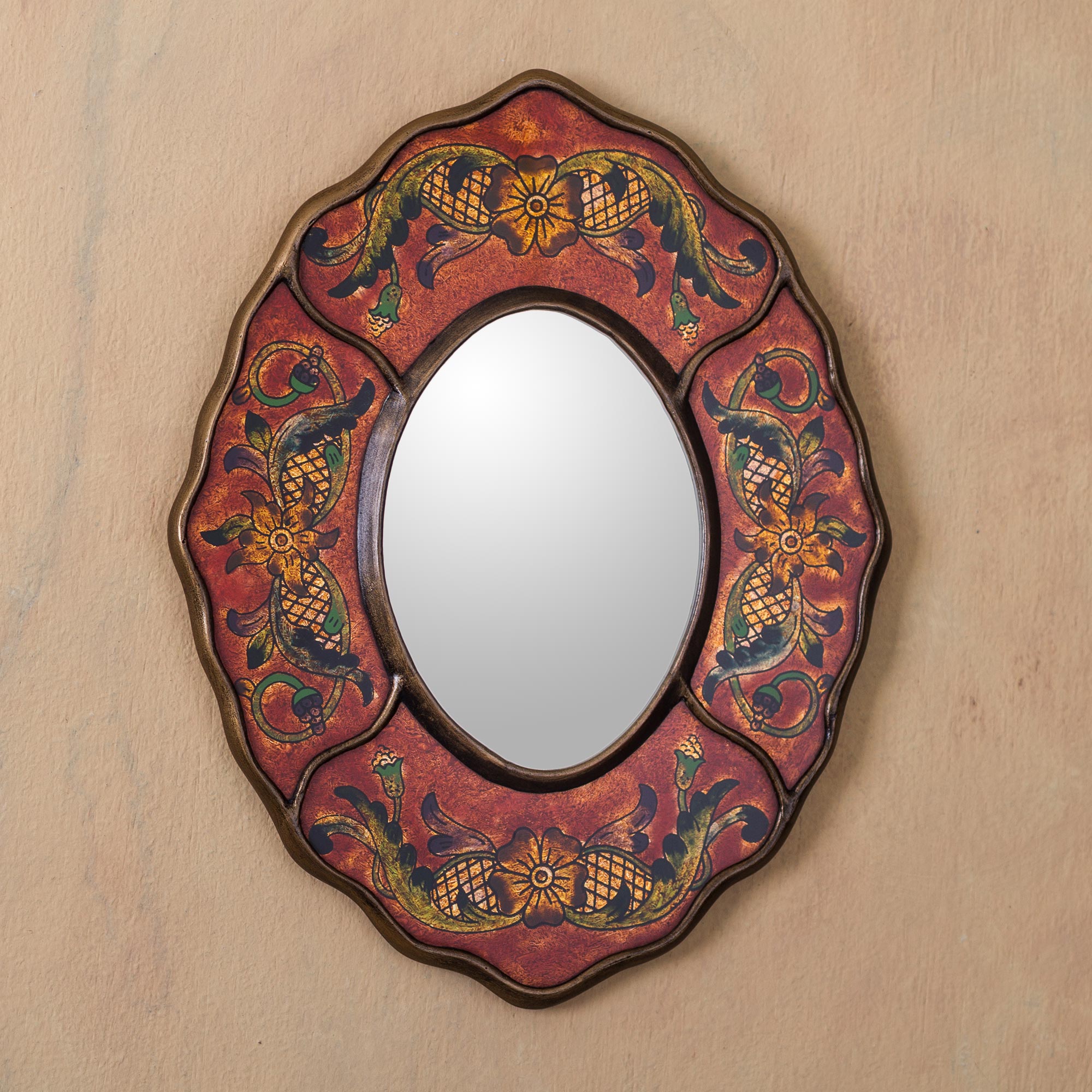 If you have a small space you have been struggling to decorate, try adding a mirror or two. It's like putting an addition on your house, but a lot cheaper! Browse NOVICA's collection of mirrors and find one that's perfect for your home today.
Also, buying your mirrors through NOVICA has the added benefit of contributing to the support of the many talented artisans and their families who live in less accessible areas all around the globe.
Rate this post:
[Total:

0

Average:

0

]