Although I am not of Hispanic decent, I have always had a fascination with Dia De Los Muertos, otherwise known as Day of the Dead. This holiday is observed throughout Mexico and around the world in other cultures and focuses on gatherings of family and friends to pray for and remember loved ones that have died. Celebrated for three solid days (October 31st, November 1st and November 2nd) Dia De Los Muertos holiday traditions include building private altars called ofrendas, honoring the deceased using sugar skulls, marigolds and favorite items of the departed, and of course, visiting their graves.
I feel that devoting a special time each year to remember those who are no longer with us is a wonderful gesture and the least we can do to keep their special memory alive. Over the last few years I have taken it upon myself to begin collecting all things sugar skull and even went so far as to have one tattooed. Being a long time fan of Mexican folk art made this decision easy and I am always looking for unique new Day of the Dead decor to add to my growing collection.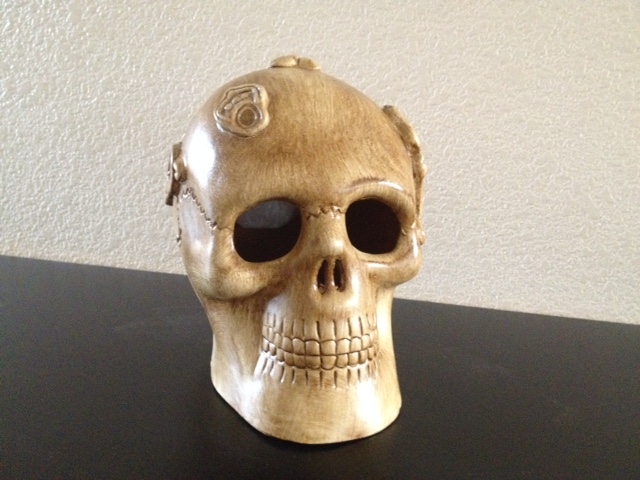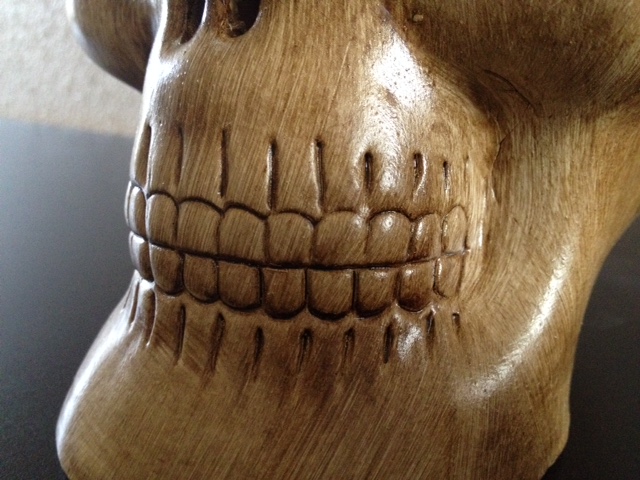 When I spotted Ivory Offering on the NOVICA website, there was no question that it was meant to be on display in my home. Decorated with glyphs, this skull has a meaningful way of staring toward the future from the pre-Hispanic past all while being reminiscent of the Day of the Dead. Made of ceramic and featuring a rustic, rugged finish, Ivory Offering has a mystery about it that is sure to capture the attention of others as it did my own heart.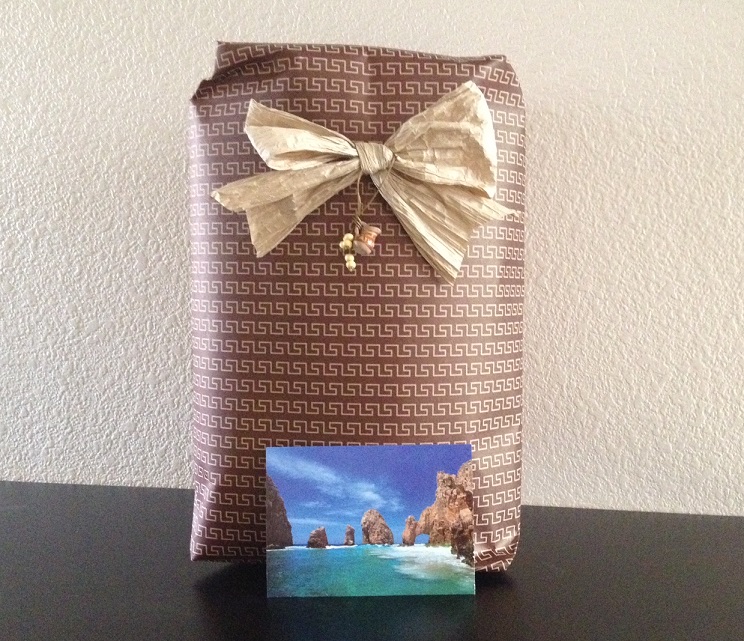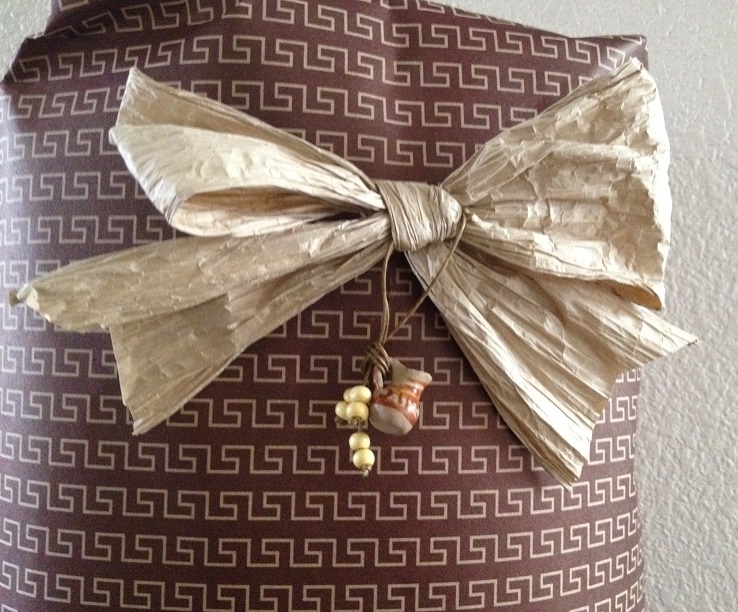 The Ivory Offering arrived carefully boxed and gorgeously gift wrapped complete with a bow and small decorative charms. I will never get over how much I love this feature of NOVICA items and especially appreciated the numerous layers of protection underneath to ensure my artwork arrived safe and sound. The sculpture itself absolutely took my breath away and I was quite curious as to the meaning behind the piece. I soon learned artisan Angel Cerón was inspired to create this piece by the tzompantli, altars where the skulls of sacrificial victims were displayed. Seen in the Toltec, Mixtec and Maya cultures, the tzompantli is related principally to the Aztec, or Mexica. In fact, since his retirement Angel Cerón has decided to dedicate his time to his passion, representing his pre-Hispanic cultural heritage, which he has done via numerous works of art on the NOVICA website for over eleven years.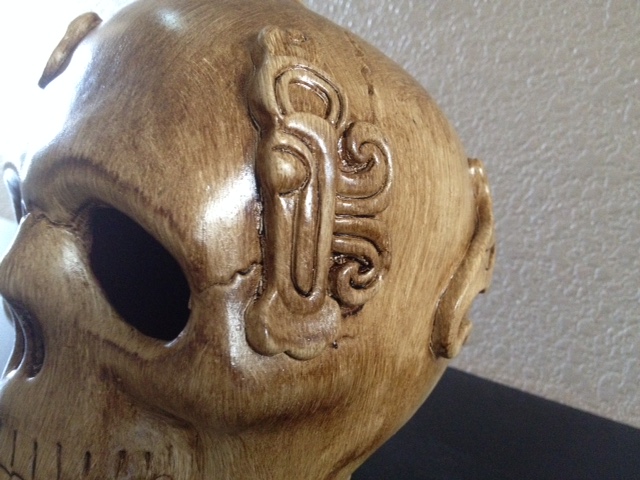 I am grateful that the newest addition to my Dia De Los Muertos collection easily allows me to remember my lost loved ones all year around while also welcoming an important piece of artwork that represents another culture into my home.