It is likely that tea originated in China and was initially served as a medicinal drink. Some records date this history all the way back to the 3rd century and it was soon after that tea became an imported staple. Indonesia was actually the second place in the world to grow tea after the Dutch smuggled the highly sought after plants out of China. Both the climate and the quality were absolutely perfect. With Bali being one of the top tourist destinations of Indonesia, it is no surprise that they are one of many countries known for their numerous high tea gatherings, which are sought after by locals and visitors alike. Although I have yet to experience the practice of sitting cross legged on cushions while drinking tea next to an authentic Balinese wood fire stove, I knew I wanted to bring a piece of this iconic tradition into my own home.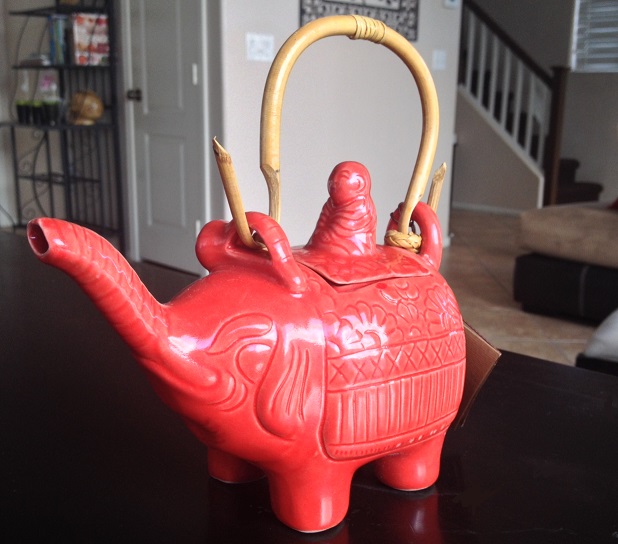 I could not think of a better way to embrace this ancient custom than by browsing the NOVICA website for tea essentials that were actually made by artisans in Bali. My search produced a stunning variety of results that included tea pots, cups and sets which were each unique and breathtakingly beautiful. Many items were hand made ceramic pieces that featured intricate designs or symbolic animals, and upon initially noticing the Buddha and the Ruby Elephant teapot, I was instantly aware of my intense need to own this piece.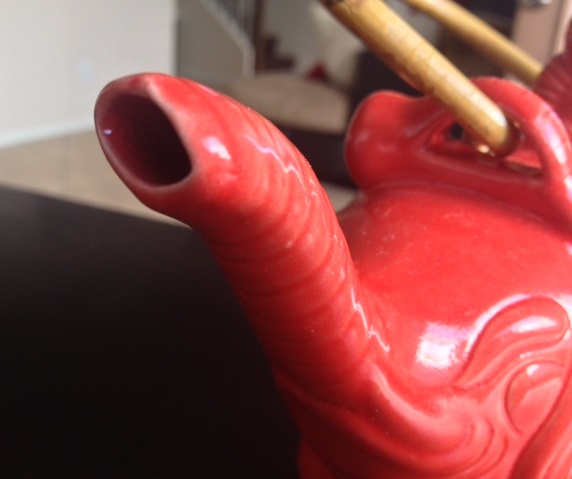 This darling teapot is handmade in Indonesia and is believed to bring good luck and health since it depicts Buddha riding an elephant. It features a bright red ceramic that not only matches my kitchen decor, but is also deeply detailed and equipped with a rattan handle. A peaceful Buddha sits serenely atop the lid while the elephant's trunk doubles as an ideal spout. As a lovely bonus, the elephant teapot is free from lead and toxins and both dishwasher and microwave safe.
Artisan Putu Oka Mahendra was born in Bali and is the son of a ceramic industry pioneer. He finds much of his own inspiration through the luscious floral and fauna found throughout Bali and has been featured in numerous contests and exhibits. After his mother's passing, Putu Oka Mahendra opened a showroom in her memory. I look forward to sharing his unique creation and plan to introduce my piece by hosting an intimate gathering for some special ladies. I can not wait to make my new elephant teapot the star of the show while sharing the cultural history of this work of art with everyone for years to come.
Rate this post:
[Total:

0

Average:

0

]