How to choose gifts that say 'be my valentine' is a yearly tradition that doesn't have to be difficult. Sure, lots of folks will head straight for the candy aisle or flower store to choose items for their sweetheart…and that's fine. But we'd like to offer up some ideas for adding a bit of mystery and the mystical to the Valentine's Day holiday. There are some absolutely beautiful items created by NOVICA artisans that can help you express the perfect romantic message.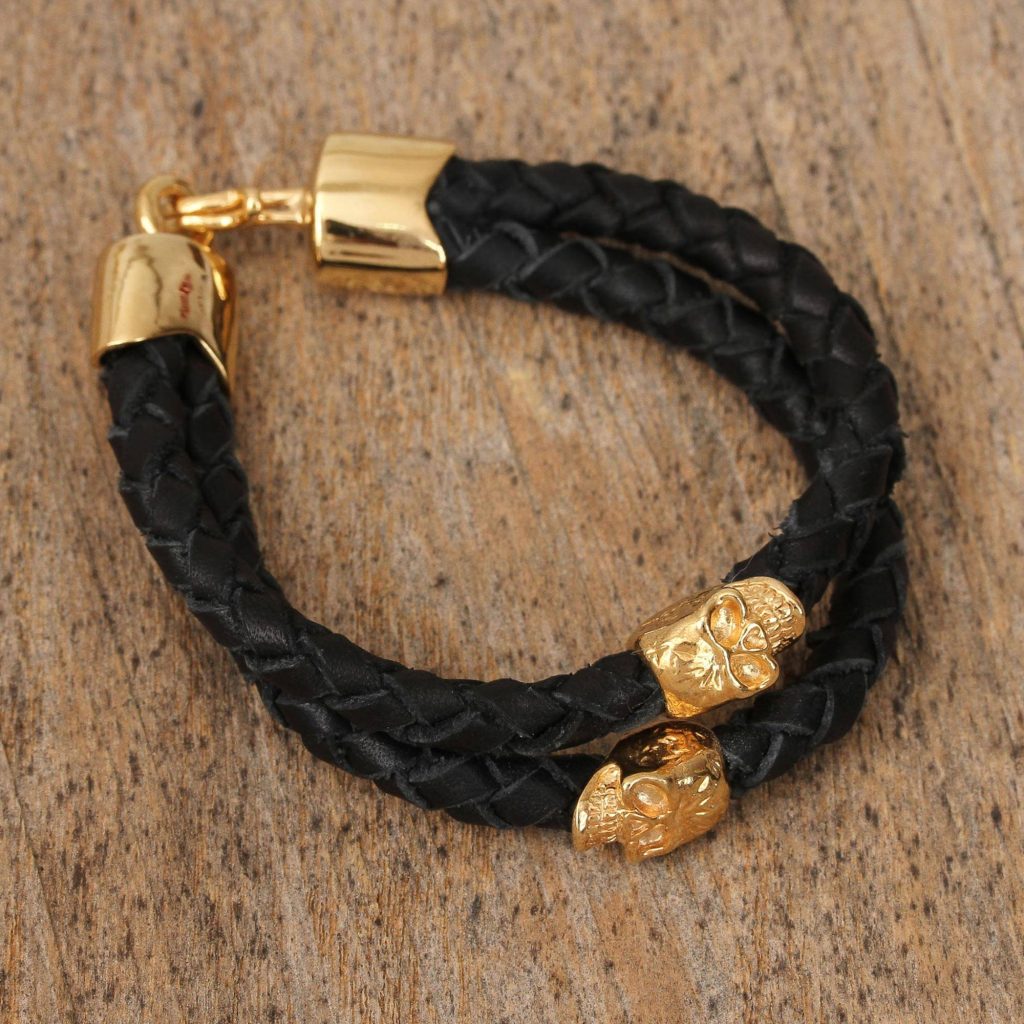 Is there a special someone in your life? A person who even when you are apart you feel as if you are together? Consider a valentine gift that allows you both to display a symbol of affectionate and a deep, meaningful connection. Diego Ortiz of Mexico offers up this stunning braided leather bracelet featuring 18k gold designs, called Life and Death.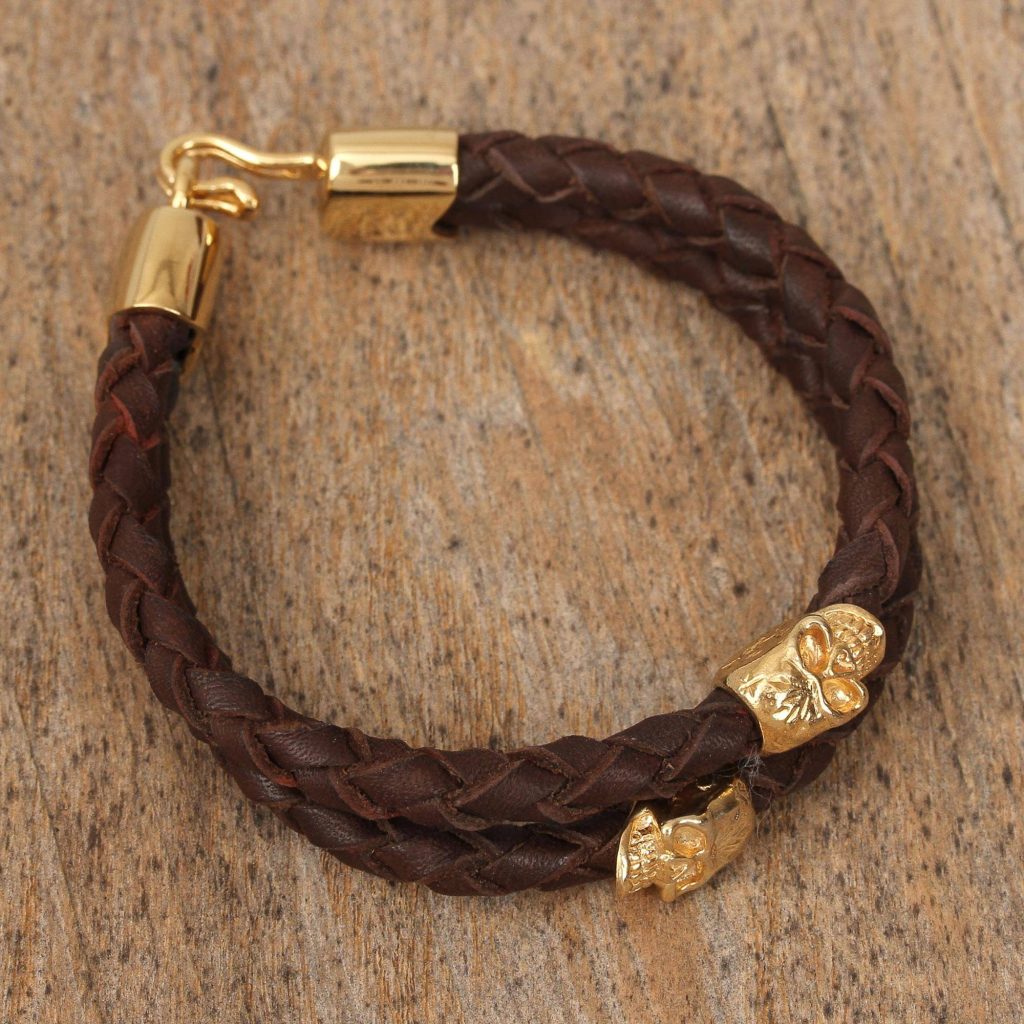 While you are wearing this item, your beloved can wear the matching Death and Life bracelet. What a wonderful way to always be together while apart!  Yes, some might think a life and death theme is too macabre for a romantic holiday, but what better way to remind yourself of the precious and fleeting nature of life and romance?
We most often associate Valentine's Day with hearts. There is no shortage of heart-themed accessories and home goods that will allow you to feel the warmth of cupid's favorite holiday year round.
A Heart for Nature hand-painted shawl is a great all-purpose item to add to a clothing collection. Made of Bangalor silk, the lightweight, and elegant design will add a touch of class to a casual outfit. Not to mention, each time your sweetheart tosses it around her shoulders, she will no doubt think of you.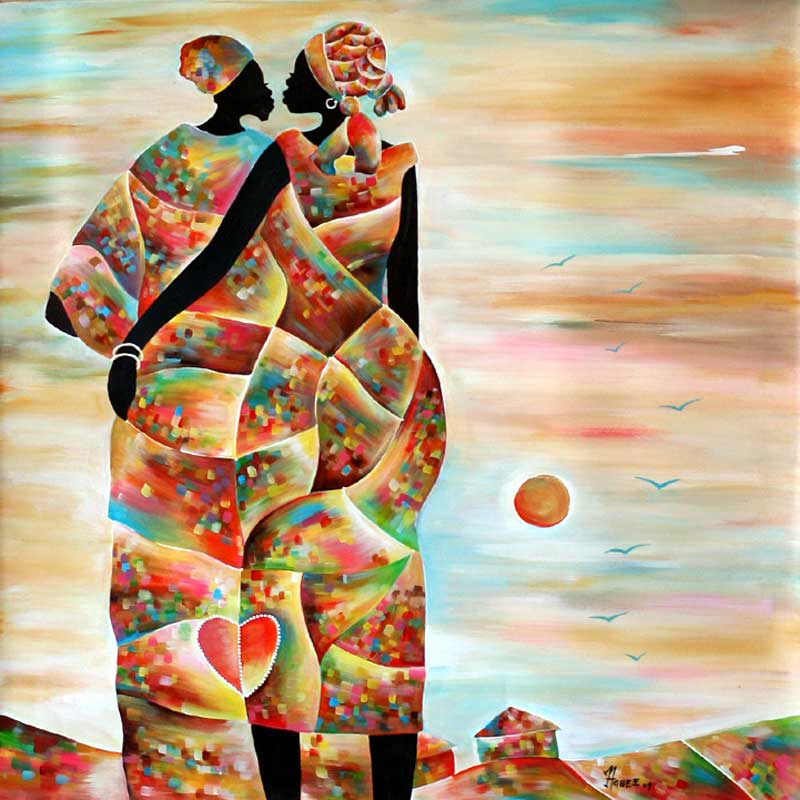 This Valentine's Day can also be about enhancing your home accessories with reminders of love. Artist Ben Agbee of West Africa captures the true essence of partnership, love, and adoration with his romantic acrylic painting, Forever Yours. It is a one-of-a-kind work that embodies what it means to be in love.
Still, there are some who will always associate the holiday for lovers with the offering of jewelry. NOVICA artisans create some of the best around. What gal wouldn't love to wear this handmade peridot and sterling silver green heart necklace; called, Green Jaipuri Heart, especially when received as a gift!
Pair it with these sterling silver Heart Blooms earrings and you can't go wrong.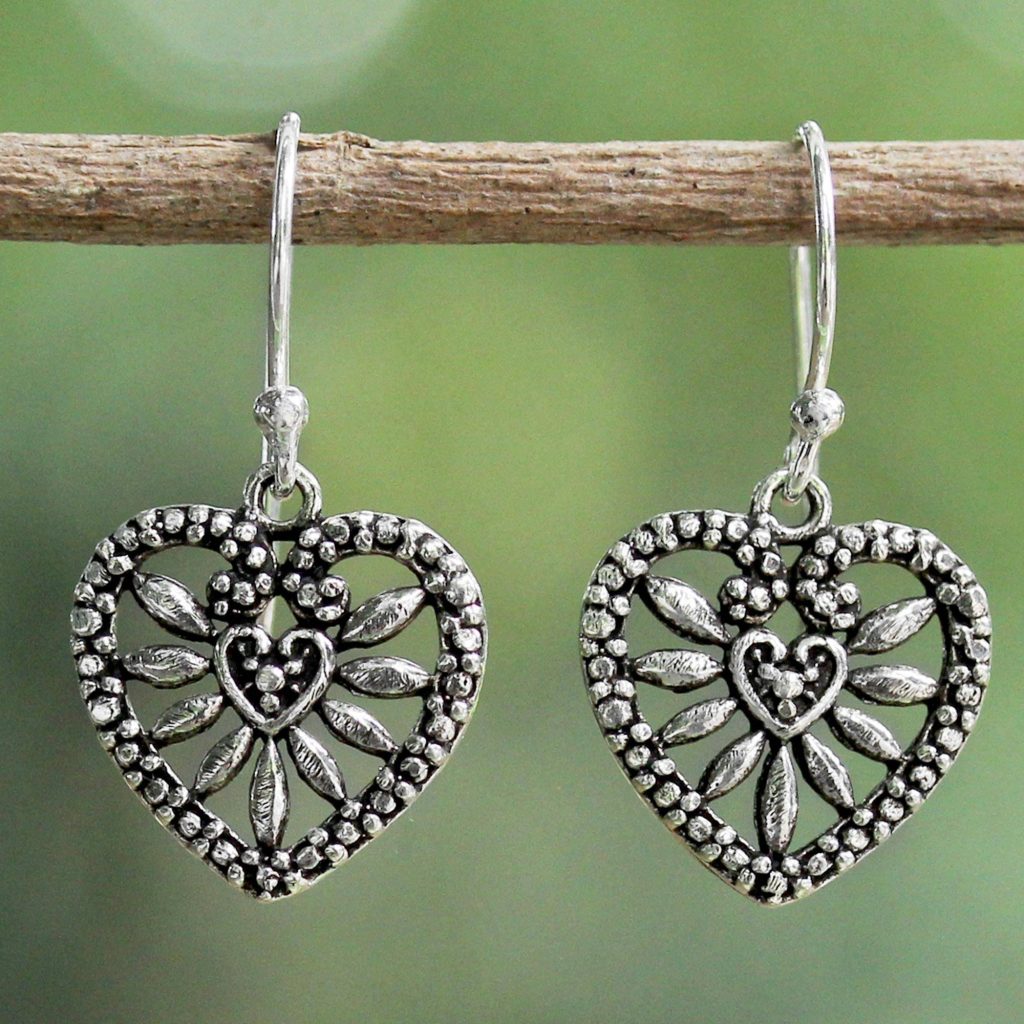 And to make sure your new items are always stored in a safe and comfortable place, the Timeless Love cedar jewelry box is a wonderful, handmade item to round out your selections. Artist Antonio Rojas has perfectly captured the essence of Victorian-era Valentine's Day celebrations.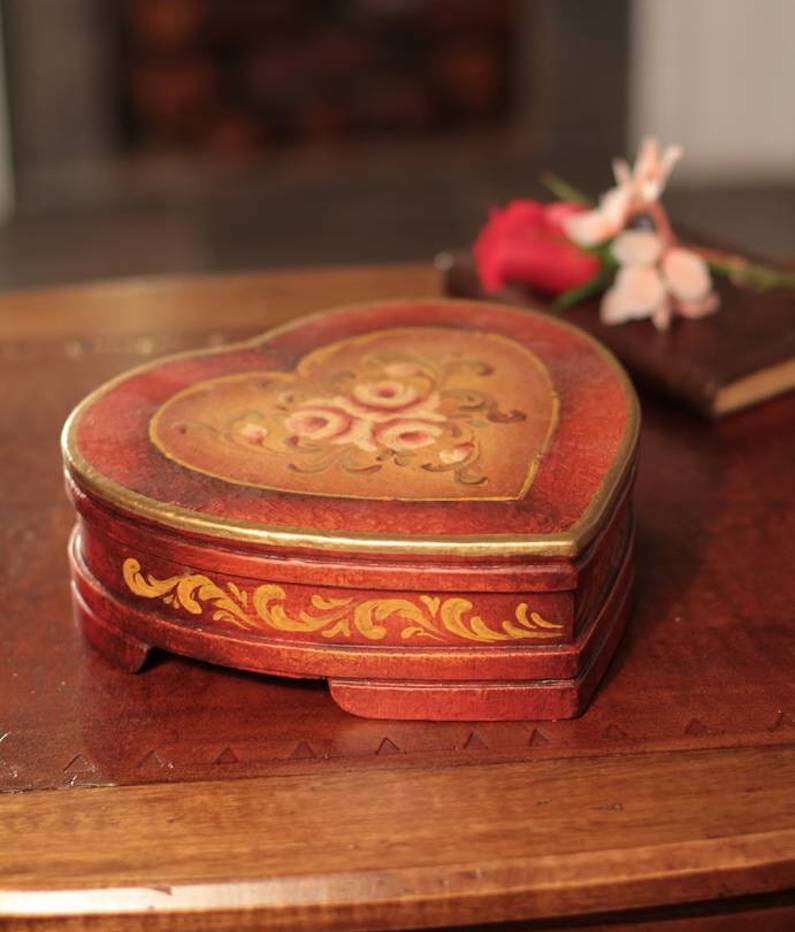 Remember; there are no rules this Valentine's Day holiday. Just follow your heart and everything is sure to come up roses!
Rate this post:
[Total:

0

Average:

0

]