What better way to kick off a new year than by making a purchasing decision to try going Eco-friendly for gifts that keep giving? I'm not talking making a resolution to focus on Eco and environmentally friendly items because we all know how quickly resolutions can fade. No. I'm talking about making a heartfelt commitment to yourself, friends, family and to Mother Nature, to choose gifts that look good, work great AND make a statement. NOVICA can help because we have incredible artisans the world over crafting beautiful pieces from recycled items and materials found in nature. Just call it a 'green' win-win!
For instance, when I say coconut, what comes to mind? Palm tree-lined sandy beaches and sipping a fruity drink? Well, think again. How about jewelry made from a coconut shell?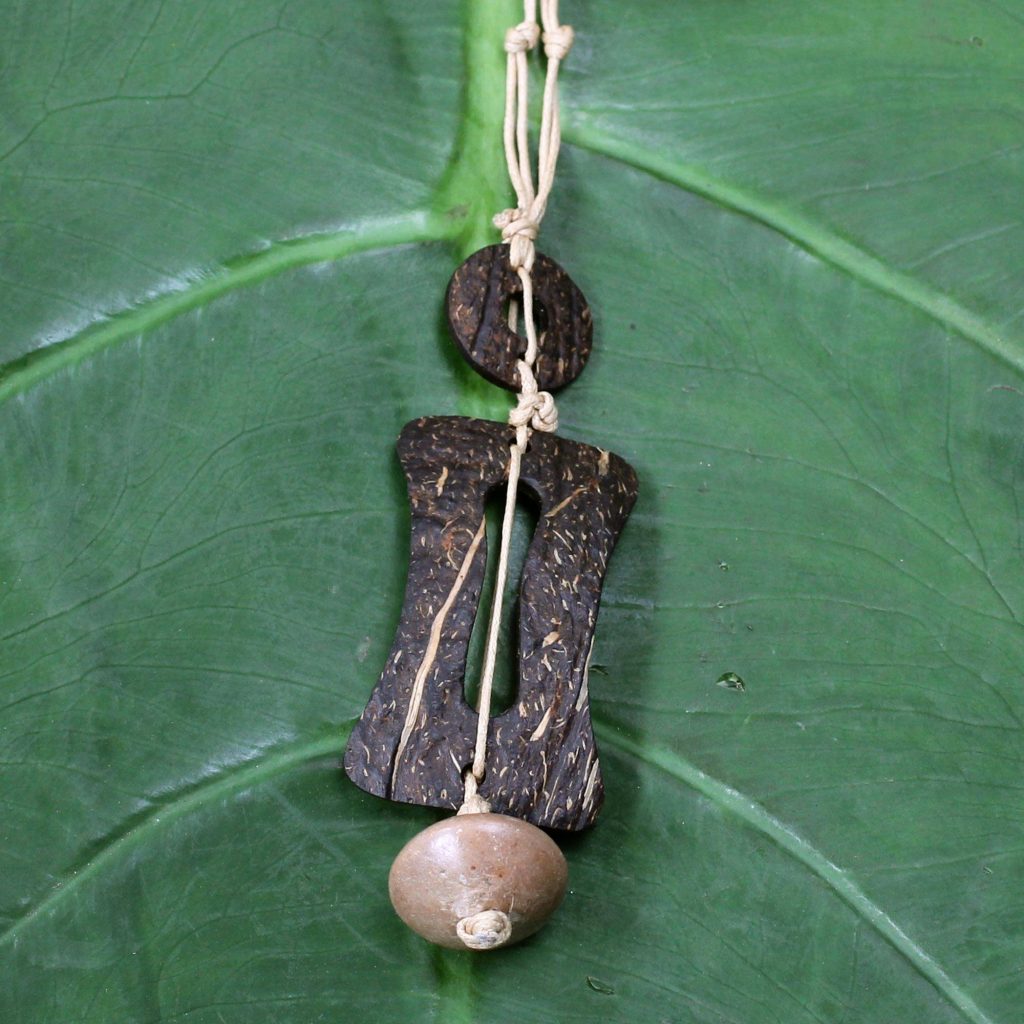 This creative and unique hand-carved men's pendant aptly called 'Traveler.'  is a great start. Designed by Nigerian artist Nonyem Abena Ibeneme, this would make a super gift for the globe-trotting guy in your life (or the one who simply dreams of global adventure). He'll love the African-inspired design and you will feel good knowing the piece came from Mother Earth.
Also, consider that giving doesn't mean you can't be the recipient of a nice gift. We make it so easy for you to glance through dozens of Eco-friendly items. The hard part will be deciding which items to choose.
Should you go with the Indian Romance bracelet set hand carved from mango wood? (And who knew mango wasn't just a delicious fruit but also a source for jewelry??) Wear the two together or separate for a stunning, fashionable look.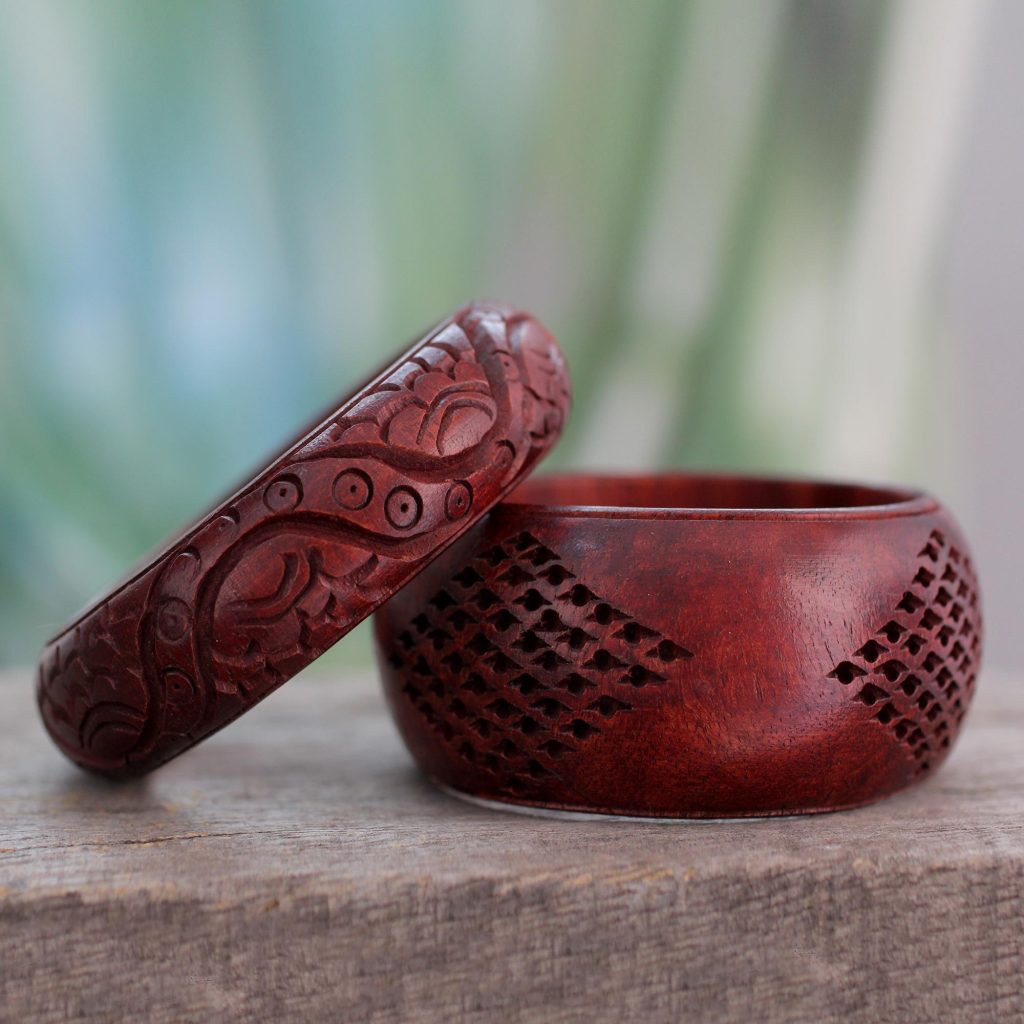 Or, maybe it is time to invest in a new purse. There are a number of women's handbags made from recycled items that just might surprise you. Who would think a collection of soda-pop tops could be redesigned into this unique and stylish purse?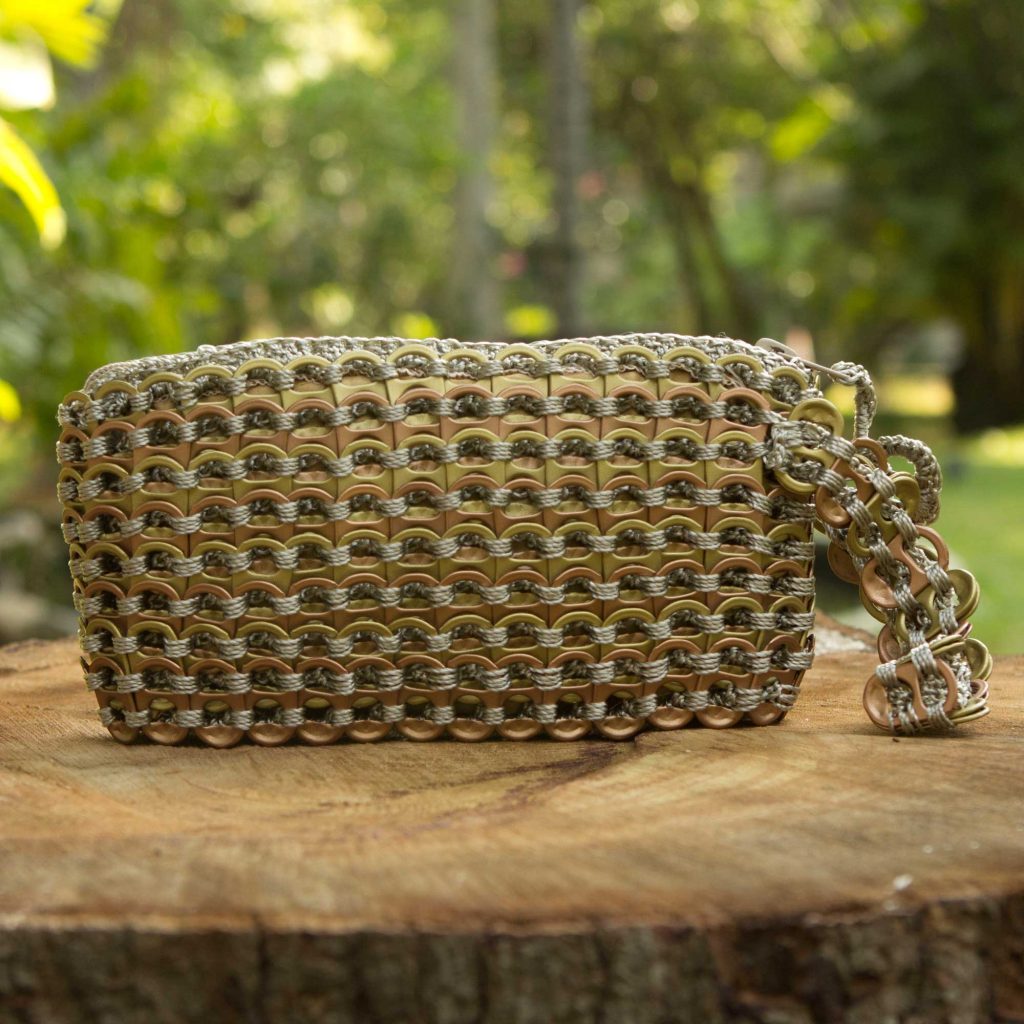 The Copper Bronze Eco Chic wristlet bag from Brazil is a choice sure to be a conversation starter. Not to mention, it will look incredible with almost any outfit!
How about something to serve guests? The Karma Effect recycled glass carafe and glasses set carries an apt message.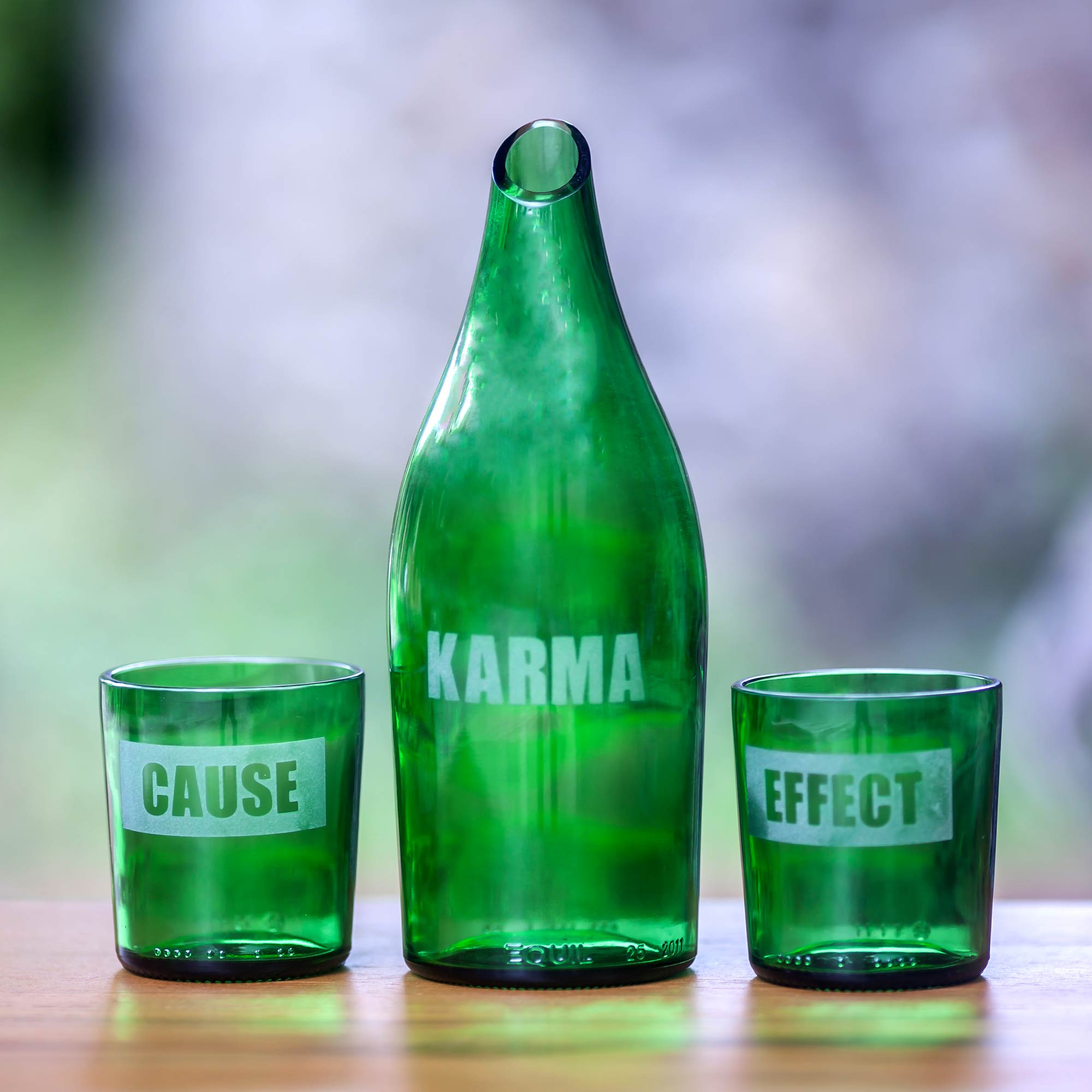 Searching for something a bit larger but still want to support artisans using recycled materials? How about the Eco Elegance bag created from metalized wrappers?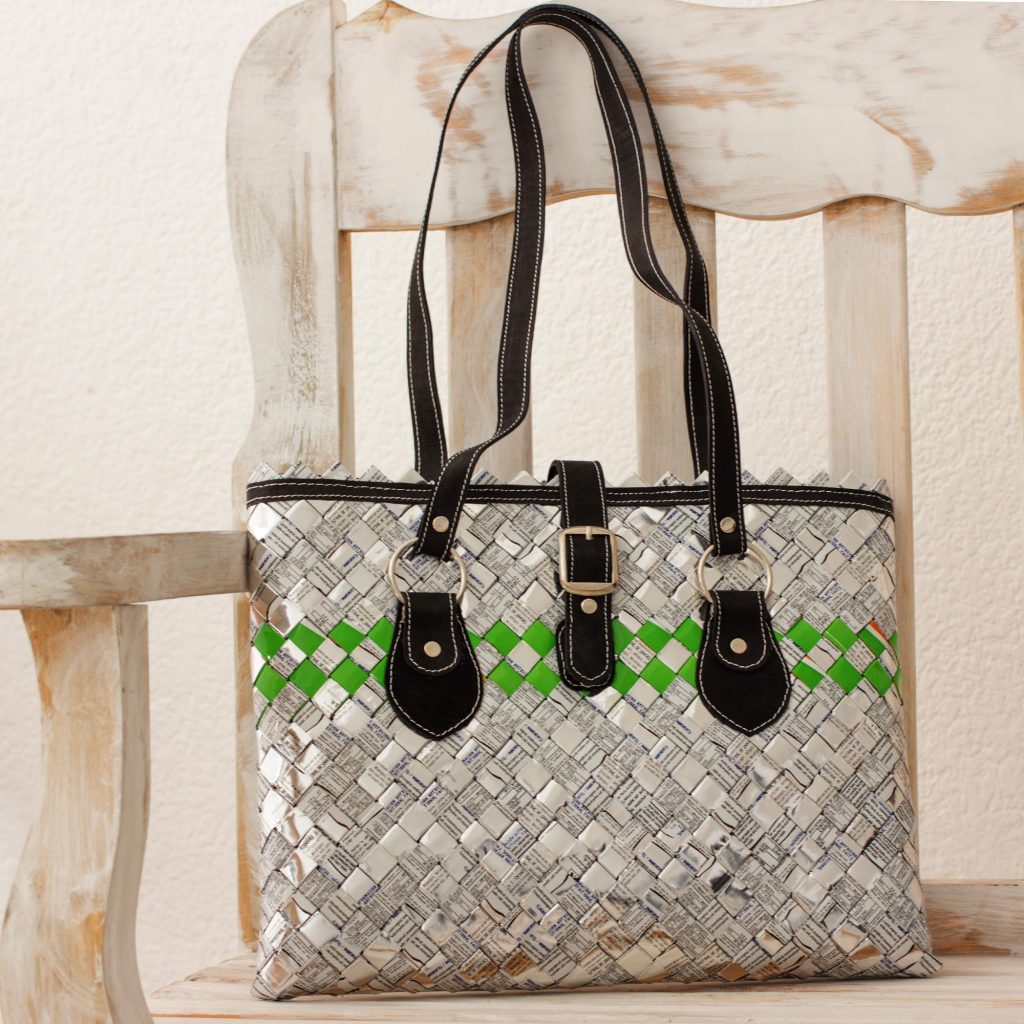 Hand-woven in Nicaragua, artisan Rosibel Cruz has excellent fashion sense and a desire to preserve the environment with her creations.
But enough of shopping for yourself. Let's get back to gift giving! It's always nice to come across items that will appeal to most everyone on your gift-giving list. Who doesn't like and/or can make use of a versatile bowl that will add charm to a table? If there is a news-junkie in your life they will love the Endless Story bowl. It is made from strips of recycled newsprint.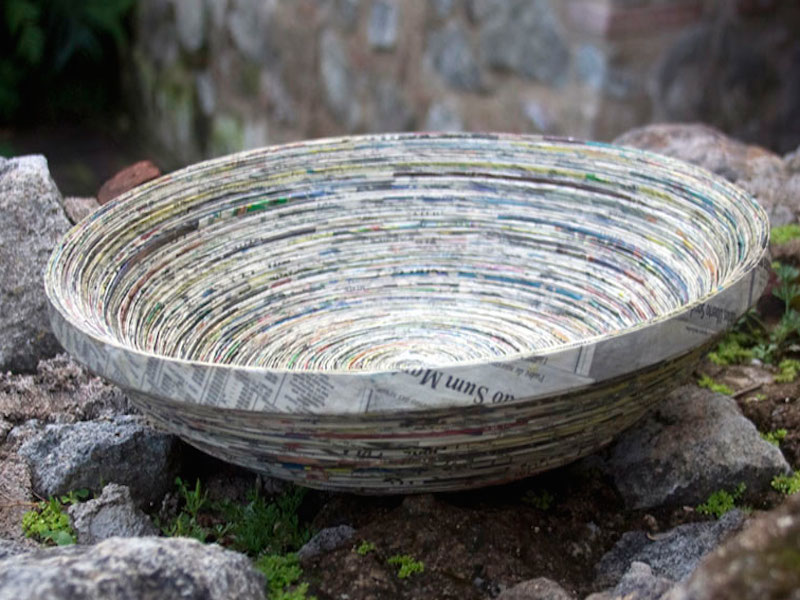 How creative and charming is that! And not to worry, the material may be paper but the bowl is finished with several coats of varnish which holds everything in place.
There are so many more Eco-minded and green items offered by NOVICA. Have fun discovering talented artisans and an opportunity to shop until you drop knowing you are doing your part to help the environment, as well as supporting artisans around the world!
Rate this post:
[Total:

0

Average:

0

]