A few years ago we completely redecorated our living room. This was no easy task. It took nearly a month to complete the entire room but the finished product was worth it. Since our living room is very open and get's lot's of outside light, I wanted to paint the walls a color that would really stand out. We found a olive color that I immediately fell in love with. We've had this color on our walls for almost 6 years now and I still love it. However trying to find wall decor that compliments this color can sometimes be tricky.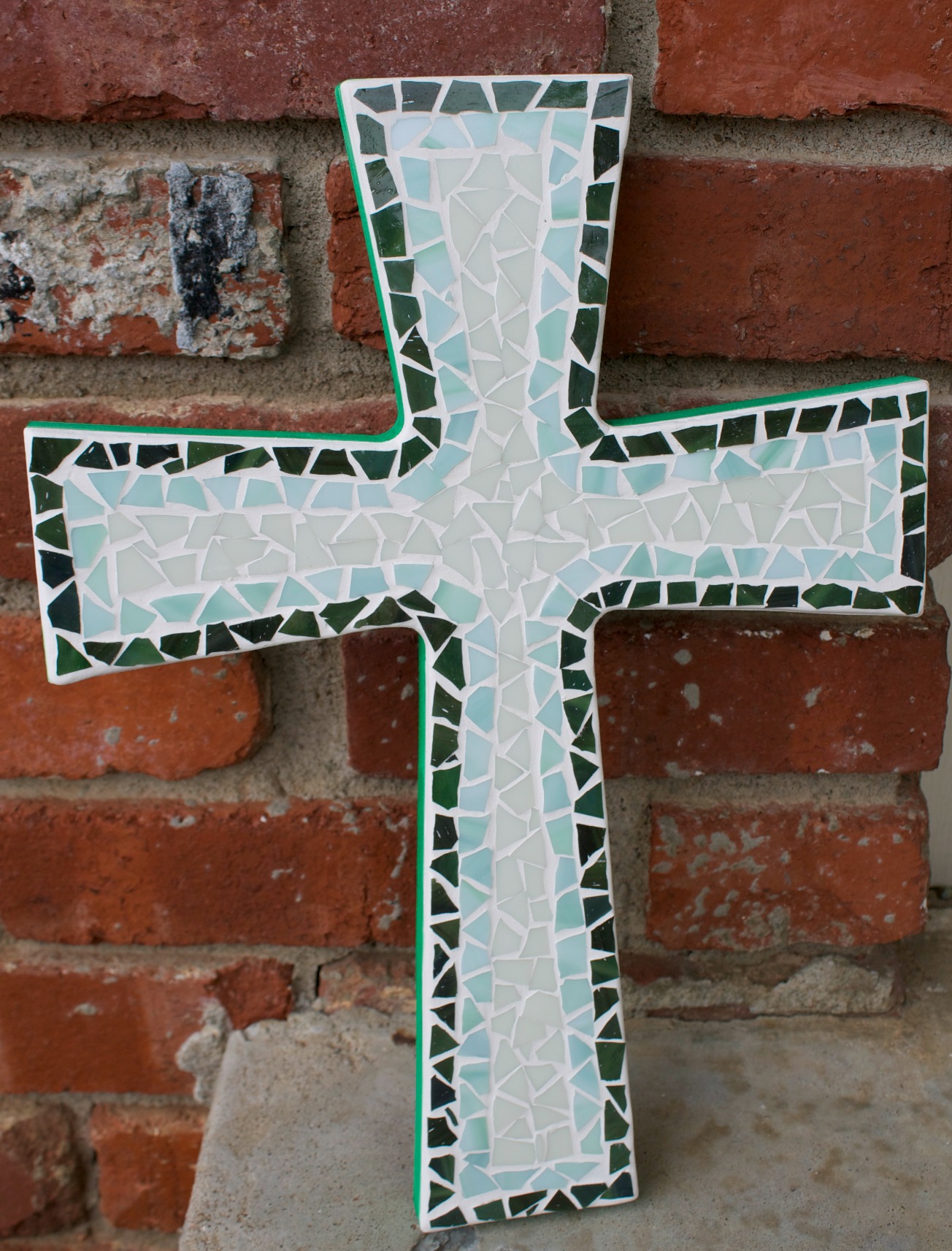 When I spotted the Artisan Crafted Upcycled Glass Mosaic Wall Cross I was in awe. This cross is so beautiful and the fact that it matches the color of my wall was a bonus.
Working in glass mosaic, Fabiola Martinez creates a beautiful wall cross. She outlines the piece in forest green, followed by sky blue and sandy beige. Crafted by hand, it is an elegant symbol of the Christian faith.
I could tell from the pictures just how beautiful this mosaic cross is but honestly it was so much more beautiful in person. Even by itself this cross stands out on your wall but when the light hits it, it's gorgeous! When the light shines through the window and hits the glass pieces that just sparkle and shine. Because of this I made sure that I hung the cross in the direct path of sunlight.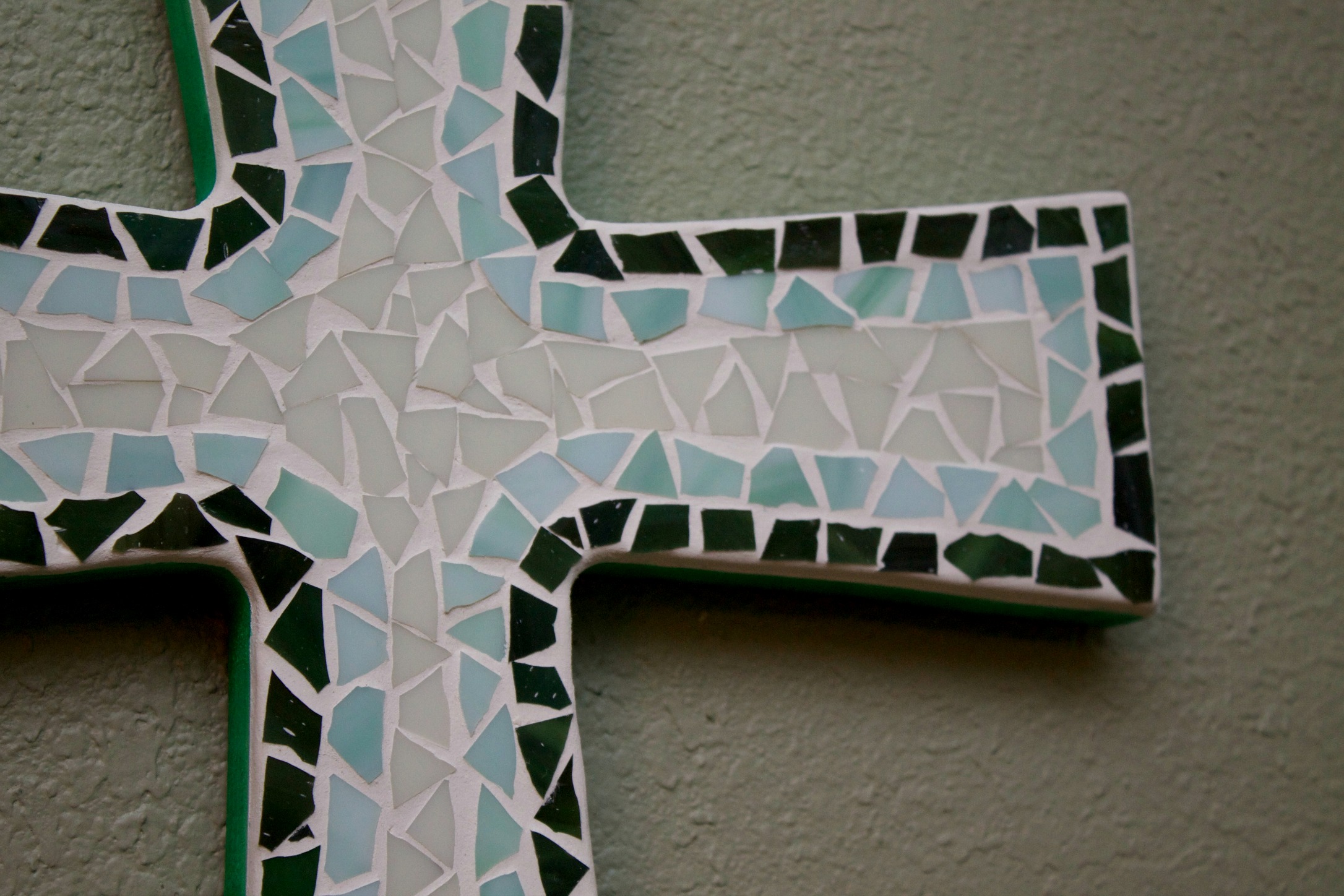 Even though the cross is made of wood and glass it's still light weight and weighs only a little over a pound. The sides of the cross are painted a emerald green color but it's not an overwhelming color. The glass mosaic colors are really my favorite. There is a light white color in the center, then an aquamarine color around that then finally a dark green.
What's great about this cross, beside the fact it's beautiful, is that it's made from recycled material. This helps reduce the amount of waste and gives you a beautiful piece of wall art to hang in your home.
Rate this post:
[Total:

1

Average:

5

]