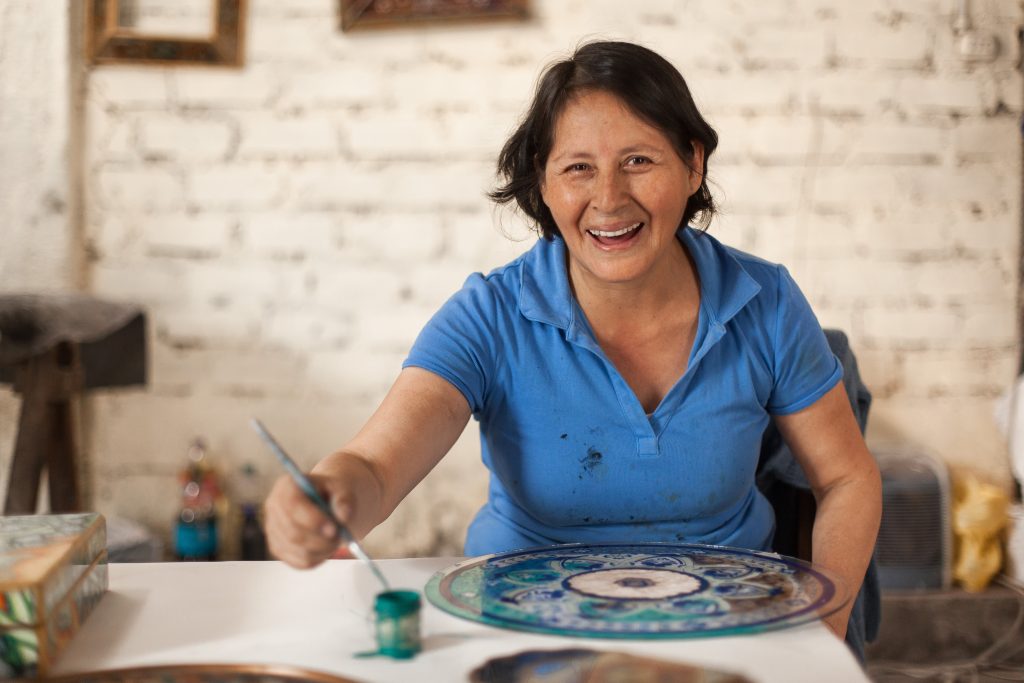 After being diagnosed with a debilitating illness, this Peruvian artisan found something that no self-help book could offer. It gave her a thousand reasons to live.
Through her intricate hand-painted glass pieces, Asunta Pelaez tells a story about overcoming life's most difficult challenges. Through her role as a female entrepreneur, she transforms global perspectives about the powerful place of women in the world of business.
Even as Asunta Pelaez confronted death, she couldn't shake the feeling that her workshop assistants depended on her for their livelihoods, and her NOVICA customers awaited new designs.
In the grips of her illness, Asunta found solace in her early memories—the time before her parents' death when she was a little girl. She recalls the rich handicrafts that filled her childhood home. She remembers her early love of painting and drawing. She finds joy in the first encounters with her husband. "He courted me through his art," she says, tying love to artistic creation in the vividness of her memory.
One of her most difficult experiences was shuttering her workshop when the medical costs of her treatments became too high.
Although her family encouraged her to re-open, and NOVICA vowed to support her through the process, the real reason Asunta decided to return to work had nothing to do with her own situation.
She discovered that the female collaborators with whom she had worked were being exploited in other workshops.
"It was my duty to rescue them," she said. "This is why I decided to go back to my workshop."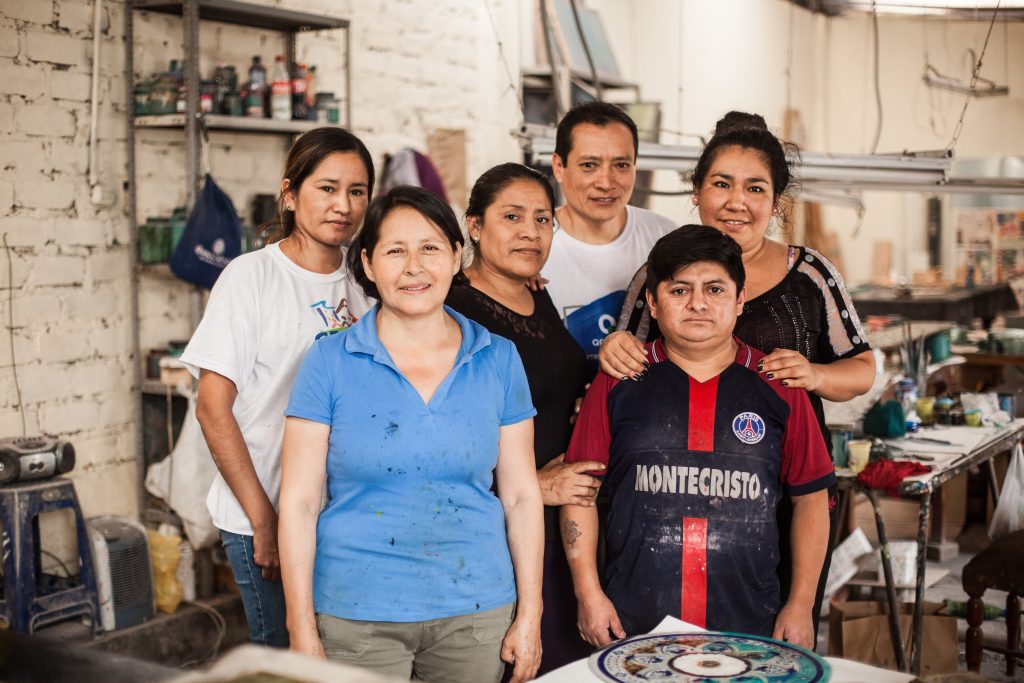 If illness threatened to end her life, art gave her the strength to fight for it. Her handicrafts capture the beauty and the precariousness of existence. Nothing can be taken for granted because nothing is permanent.
This balance between strength and vulnerability is evident in the delicate motifs that are painted on sturdy wood frames and the fragile glass mirrors that bear the markings of a confident hand.
Asunta may be a trailblazer in the developing world for the way that she has transformed her craft into a vibrant business, but she also expresses a profound gratitude for the forces that have shaped her artistic and economic life.
She credits her husband with teaching her everything he knew about reverse painted glass. She expresses deep gratitude to NOVICA for enabling her to pay for her treatments and employ other artisans, while supporting her through this experience.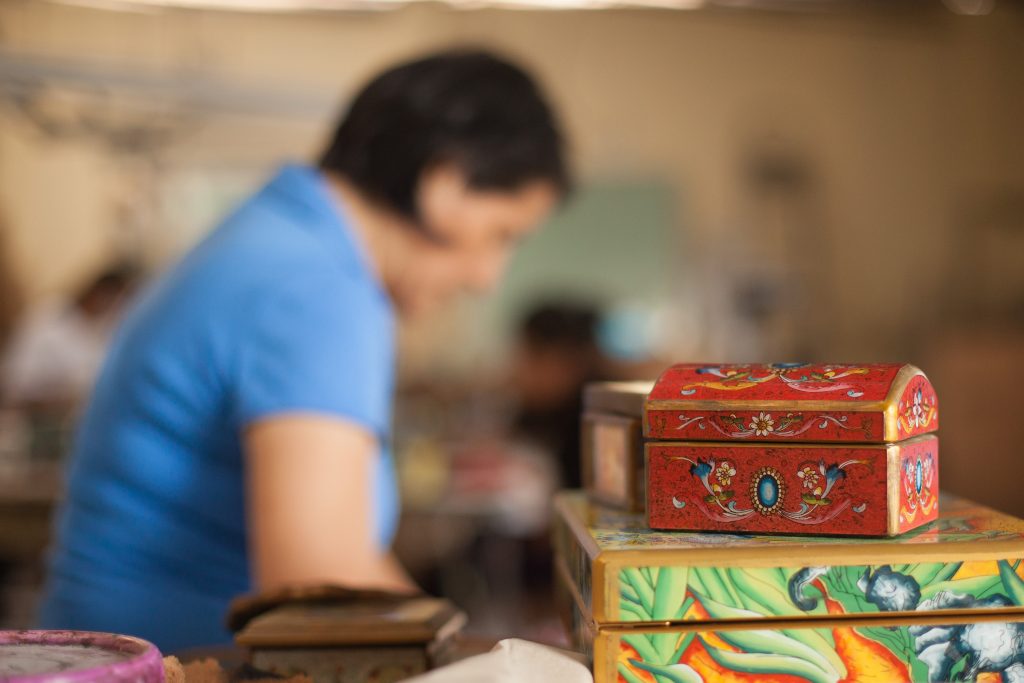 But she knows that each day requires a new investment in life.
"It is only through my mirrors and drawings that I found what I never could in any self-help book — thousands of reasons to continue living."
We are proud to support this female artist who shows us how expansive the role of the entrepreneur can be.
Rate this post:
[Total:

2

Average:

5

]