If you are here, you obviously love the handcrafted products available on the NOVICA website. But how much do you know about the artisans who create these products?
Devendra Kumar Jha, one of the NOVICA artisans from India, specializes in Madhubani painting. He learned how to paint from his mother, as this style of art is traditionally passed down through families. The fact that this style of art originated as folk art in the home, however, does not mean that it is any less prestigious. For the past 52 years, the Office of the Development Commissioner (Handicrafts) in India has been conferring National Awards on traditional artisans with exceptional abilities. In 2015, this lifetime award was given to Devendra Kumar Jha in recognition of his achievements in Madhubani painting. The National Award was handed to him by the president of India himself!
Devendra was also awarded a shawl by the Indian Minister of State for Textiles in recognition of his achievements.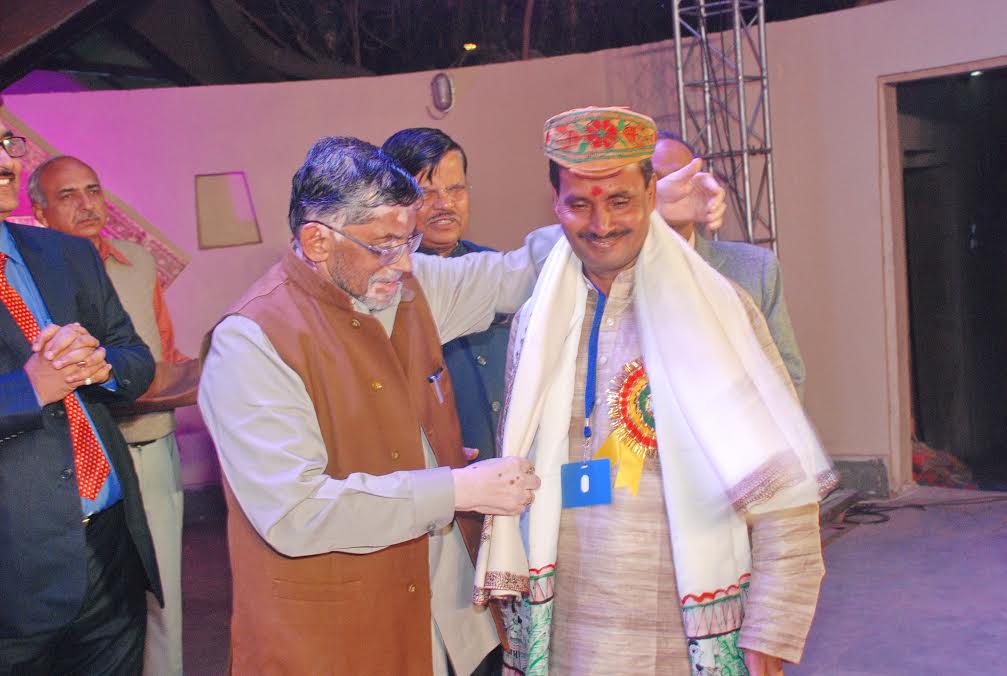 Madhubani painting originated in the Mithila region of India. It was traditionally done by women as a way to decorate the walls of their homes. Colors were painted directly on the plastered mud walls using a paste made of powdered rice and plant-based colors. It was unknown to people outside the region until the mid-20th century when it was discovered by humanitarian relief workers after major natural disasters in the area. More recently it has expanded to painting on fabric or paper, allowing this form of painting to be enjoyed around the world.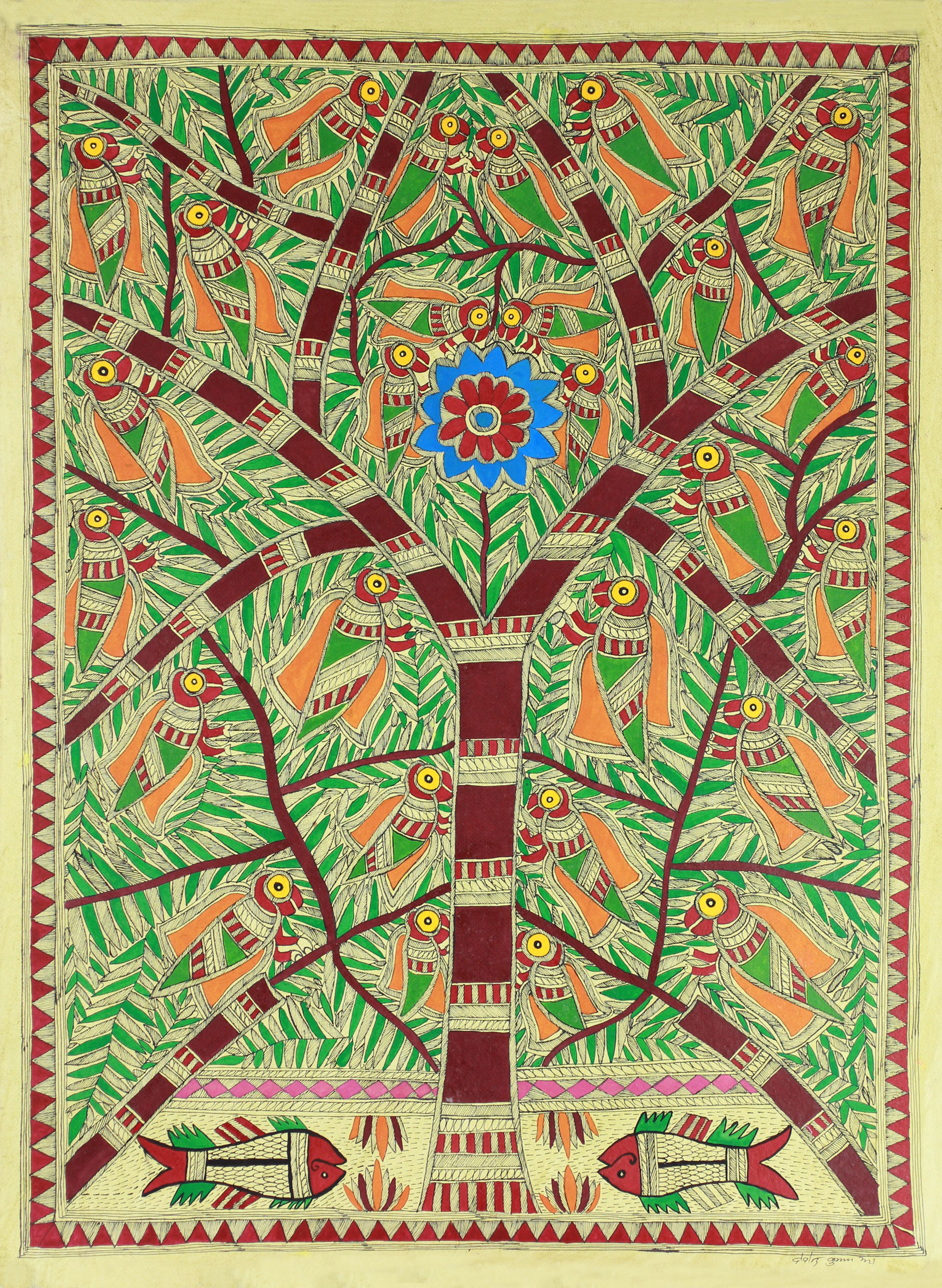 While the variety of styles of Madhubani painting is as diverse as the number of artists, there are generally recognized to be three types of Madhubani art. Devendra Kumar Jha has created beautiful pieces of art in each of these three styles, truly showing his mastery of the art form.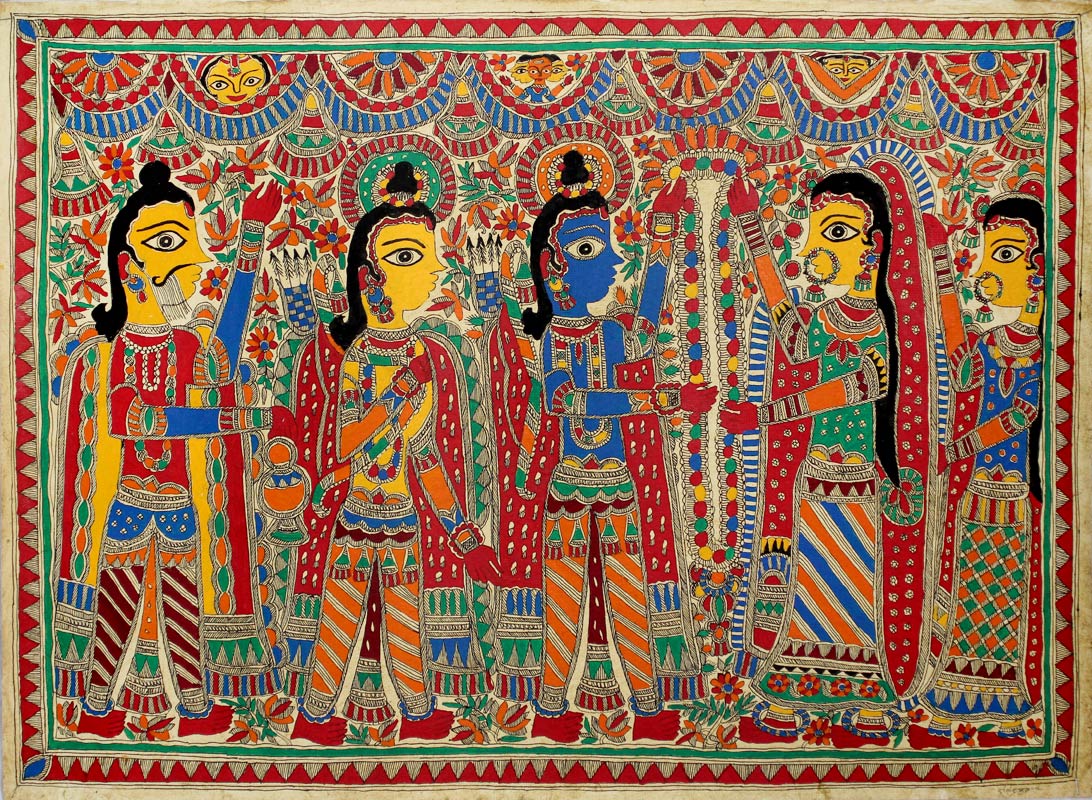 The first main style is Bharni painting. This is by far the most colorful of the three styles. Traditionally, it represents Hindu mythology, but in more modern times is expanding to depict other subject matter. In Devendra's painting 'Rama and Sita Wed' you can see the bright colors and detailed line drawing that are characteristic of this style. The painting depicts a traditional Indian wedding ceremony and is painted on handmade paper.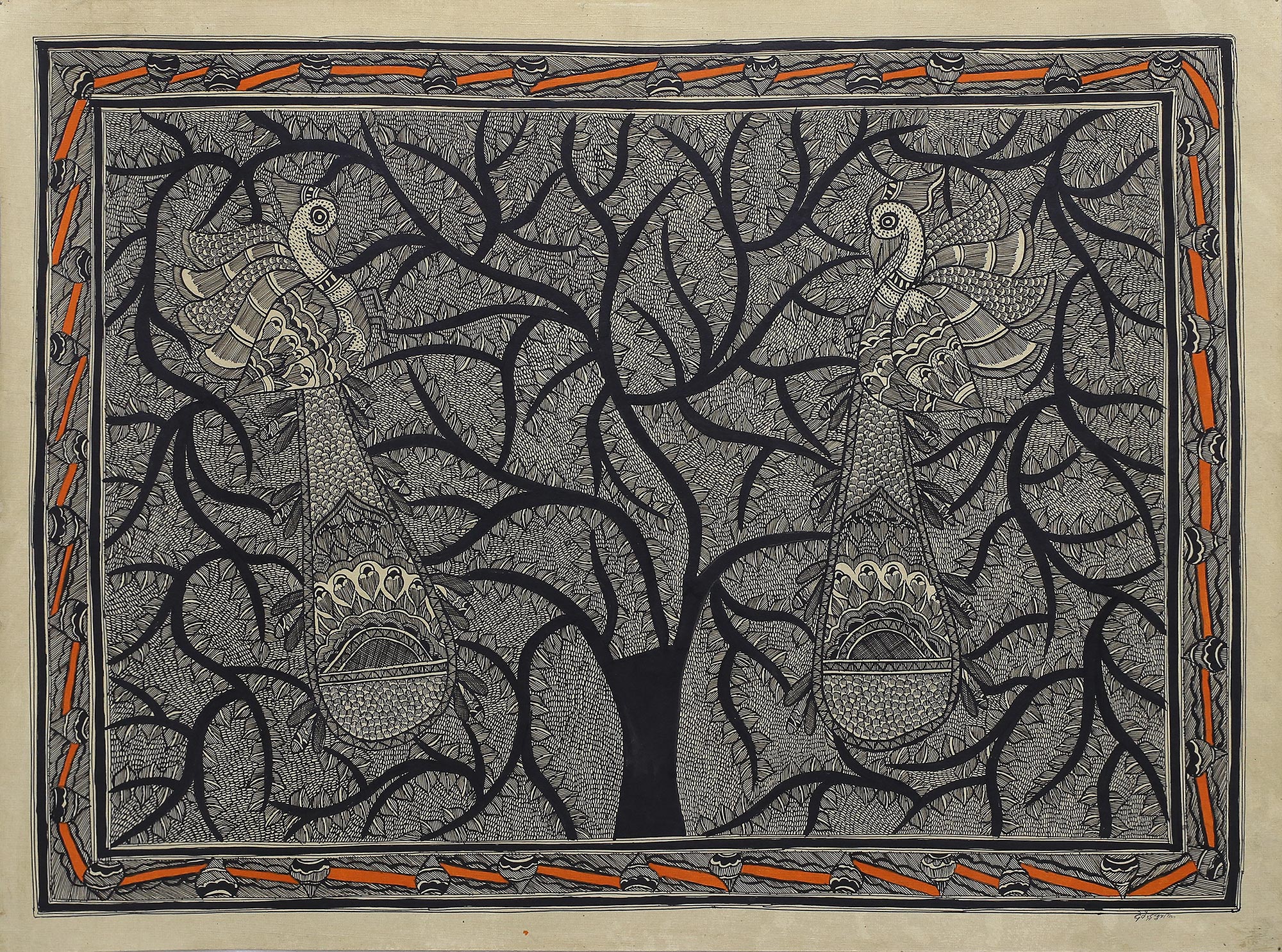 The painting, 'Peacocks in Love,' is a good example of the second style of Madhubani art, Kayastha Katchni. This is a relatively recent style, compared to the Bharni painting, and was only developed when the Madhubani artists started painting on paper. This style uses much less color and focuses more on the details of the brush strokes. The paintings are either black and white, or only have one or two colors. Instead of the shapes being filled in solid color, they are filled with different patterns or designs of brushstrokes.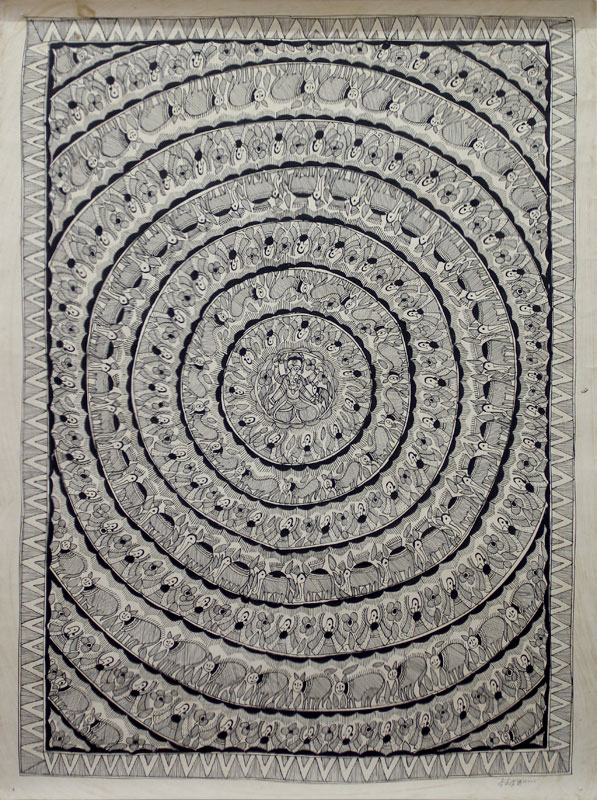 Finally, Devendra Kumar Jha has also mastered the Dusadh style of painting. This was the last style to develop and was created by women from lower castes. Not having the same level of knowledge as the upper castes regarding Hindu Mythology, they painted more geometrical designs based on their traditional tattoos. Devendra's painting 'Worshipping Ganesha' showcases this well.
Please join us in congratulating Devendra Kumar Jha on his great achievements in the world of Madhubani painting!