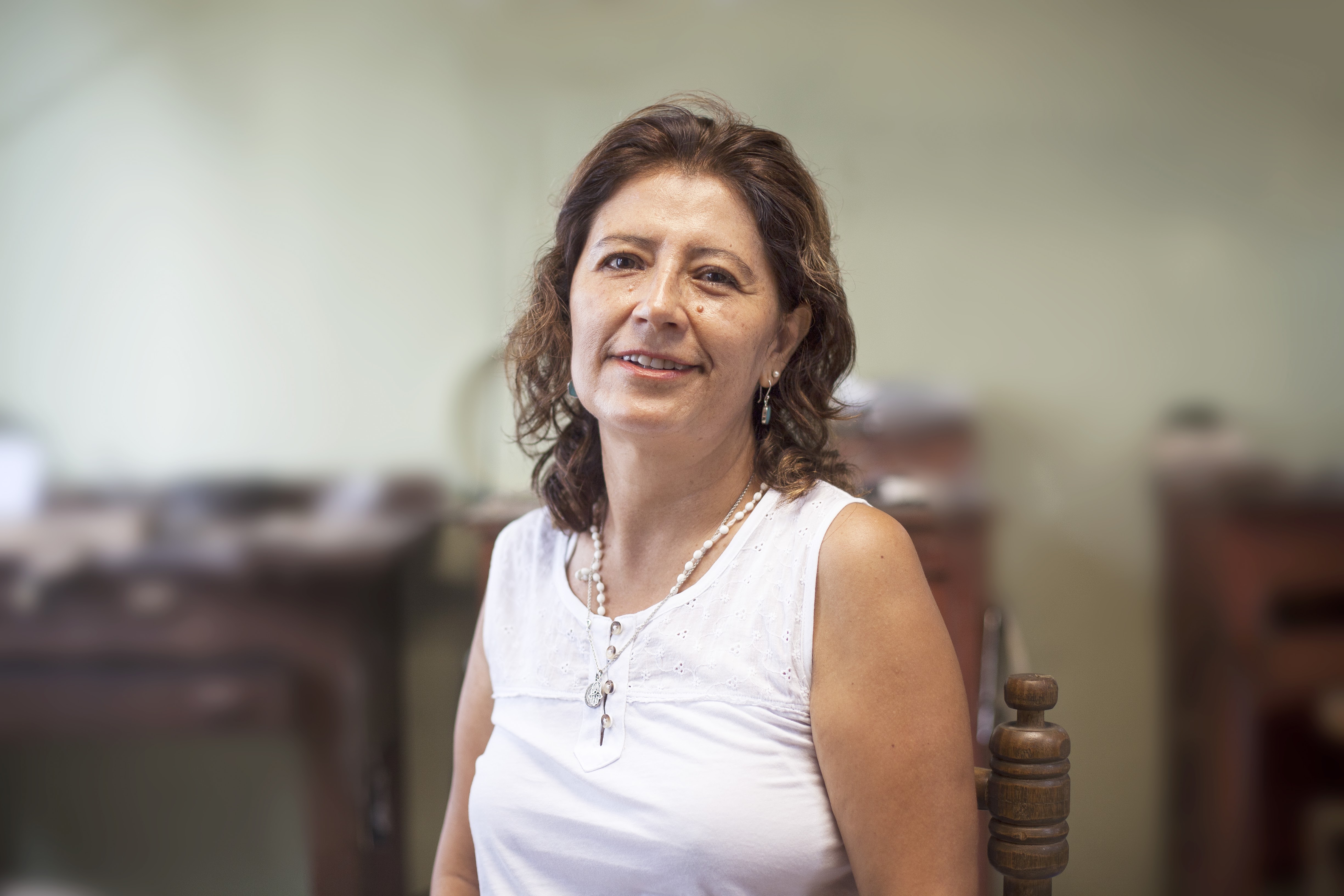 "They say a person finds a way to travel back to the places and moments where they most loved life.
"I always return to those places in my memory, in my everyday life and in everything that makes me happy. I find the strength needed to move ahead on this path of life that is somehow both so versatile and unvarying.
"Would you believe me when I say that almost ten years ago I had an office job working as the lawyer that I am trained to be? Not even in my wildest dreams could I have imagined life would take me toward the art of jewelry. It's crazy!
"I remember a childhood filled with curiosity and fun in the central Peruvian city of Huancavelica. It was a magical place where I spent my first years. Huancavelica left its mark on my heart and gave me my most beloved anecdotes. I'd lie in the grass, surrounded by nature, observing the flowers and the movement of white clouds across the blue sky. It was so beautiful. I could feel the cold wind mussing my hair and caressing my face while I'd catch the occasional fallen leaf. I can close my eyes and fly back in time.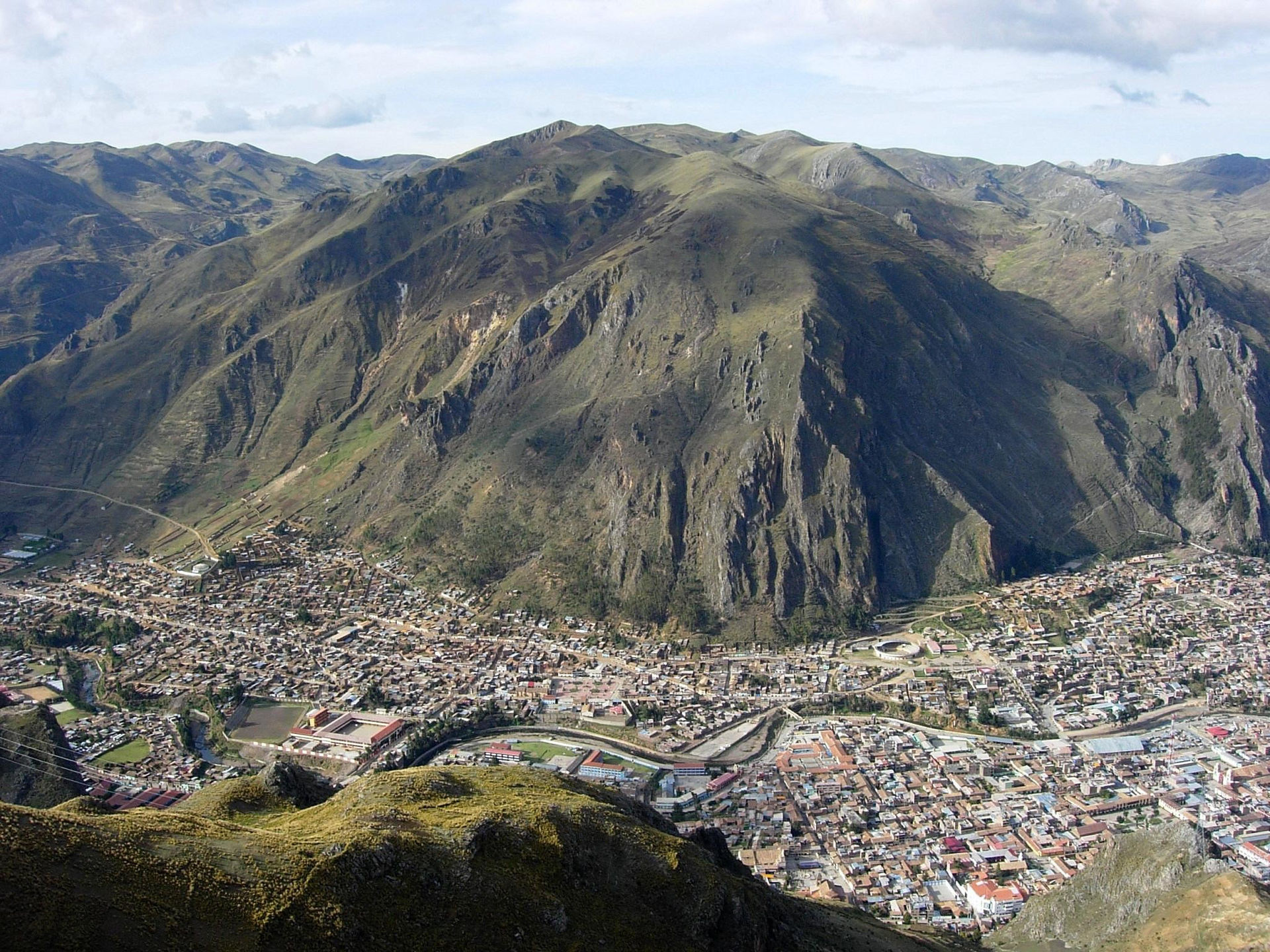 "After almost 12 years of working in the city in an office with established hours, I felt like there was something wrong.
I asked myself if I really wanted to practice law my whole life. It was a question I thought about day after day constantly. It's difficult to make a decision when it seems like you have the ideal job and even got that promotion you were hoping for. But the law didn't fill my heart, not completely. I had so many doubts about the path I was taking. Although it seemed as though it should be the right one, I began to feel a lot of uncertainty about the future.
"I gathered my courage and made a decision that no one expected, especially with the current situation in our country. 'Are you crazy?' people said. Jobs were scarce and the government at that time had lots of problems. The only thing certain was financial instability.
I risked everything that I had and walked away from the life I once thought would make me happy.
"I knew I wanted to dedicate my time to art. I had always been very creative and good with crafts. One of my close friends motivated me to enter the world of art in a way I least expected. Soon, I found myself creating jewelry and began visiting art fairs in Peru and abroad. It happened spontaneously and in a way far removed from everything to which I was accustomed.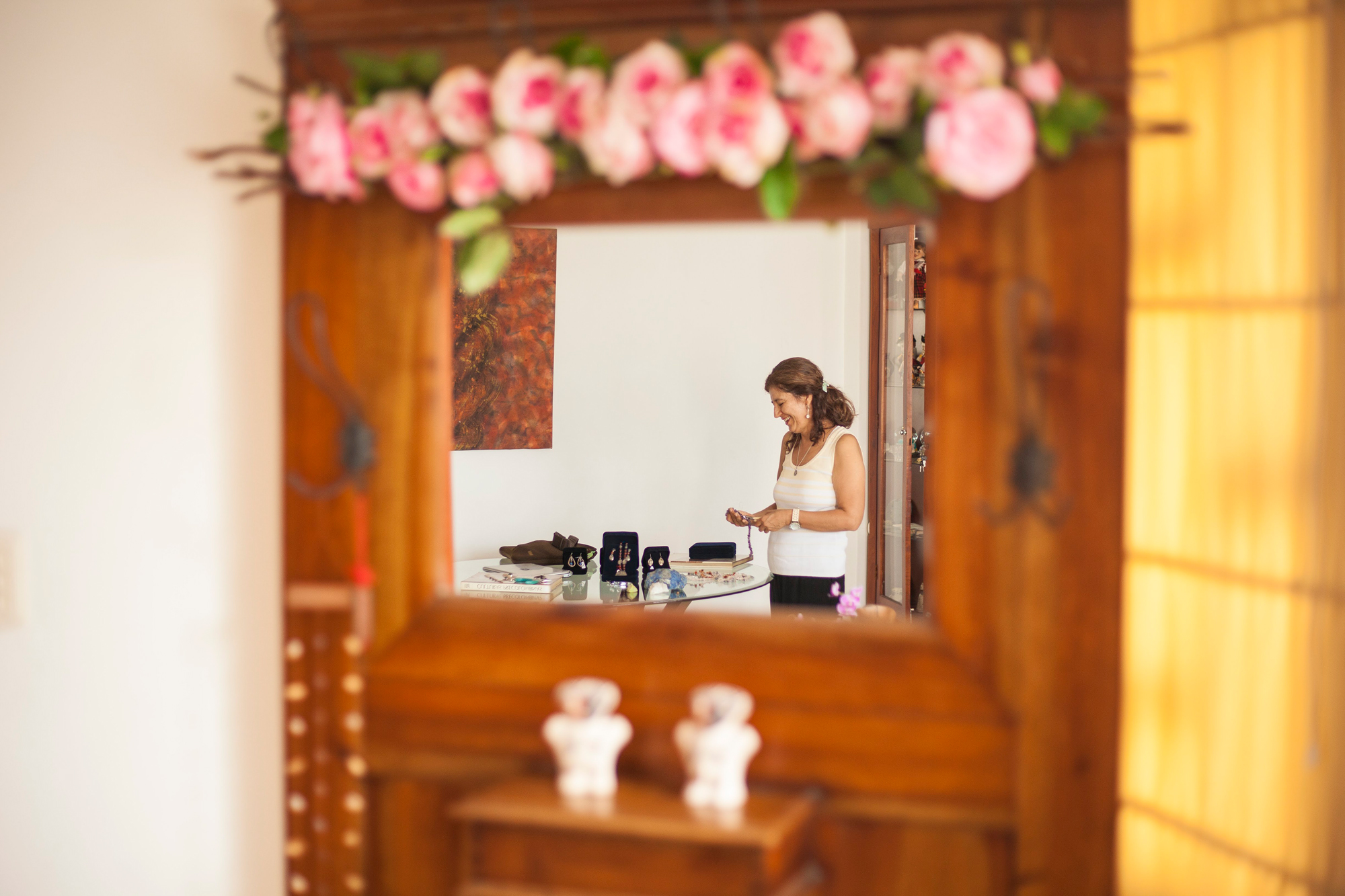 "Without a doubt, it was love at first sight. The work of those artists had such an impact on me that I couldn't resist sharing those feelings with them and visiting their workshops. This caused my creativity to absolutely take off.
"I felt free. Suddenly I began capturing my ideas on paper and signed up for every training course I could find on jewelry creation and techniques. I realized I enjoyed it a lot. This was my path.
"2016 was an extremely tough year. One day I found myself in the hospital, far from home. I still think about those days and of waking up, opening my eyes and looking directly into an intense white light. I didn't understand what had happened. I couldn't move easily and realized I couldn't control my movements.
It was all so confusing. I asked myself, 'What happened?' It turned out I'd had a stroke.
"Over time, the concept of living intensely and facing each day as though it were the last became one of my principles. We never know when life can take a sudden turn, without warning. I believed the worst, that I would never recover the memories I'd lost, that I'd forget what I'd learned with so much passion and effort.
"Seeing my little girl ask why we couldn't go home touched the deepest part of my soul. She was my impulse, my motor, my reason to face my difficult rehabilitation. In her and in my family, I found a renewed sense of purpose.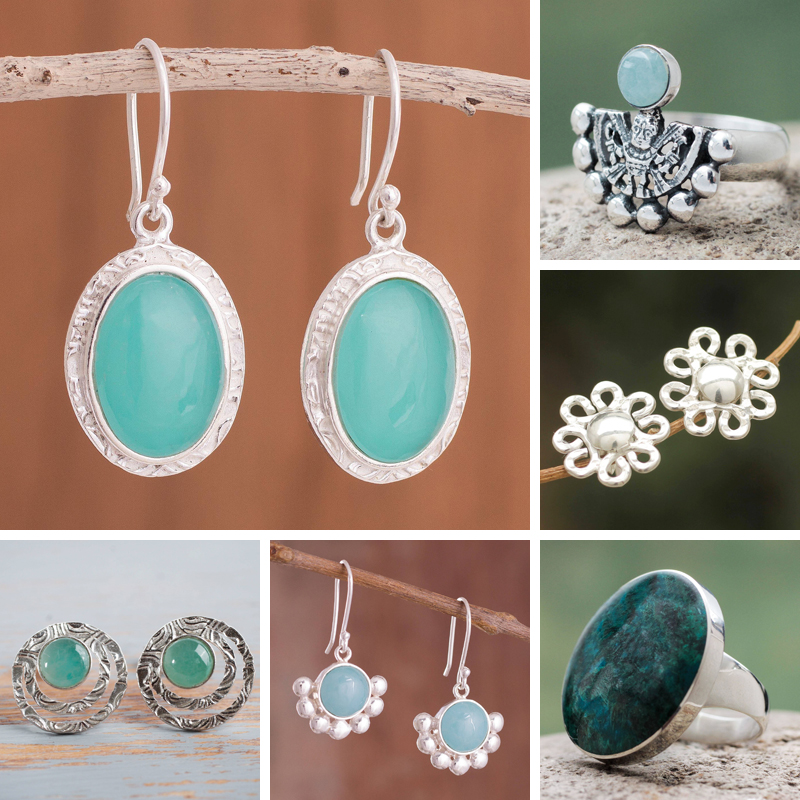 "Life gave me a second opportunity, Little by little, I was able to move ahead with dedication, constancy, and effort. I returned to the work I love so much and began designing jewelry with precious stones again. I recovered my memories even during the darkest moments. My daughter and my parents became my source of energy. I began waking in the mornings and believing that yes, it was worth it.
"Today, three years later, I've completely recovered from that stroke. I'm a new person. I feel so fortunate and very proud of everything I've achieved and was able to overcome.
"I'm grateful to my NOVICA family who opened their doors to me and gave me the opportunity to show my art, my creativity, and my work. They've been there for me since the beginning, and also during and after my hospitalization. They helped me during my recovery so I'd continue innovating and not put aside what we had built together.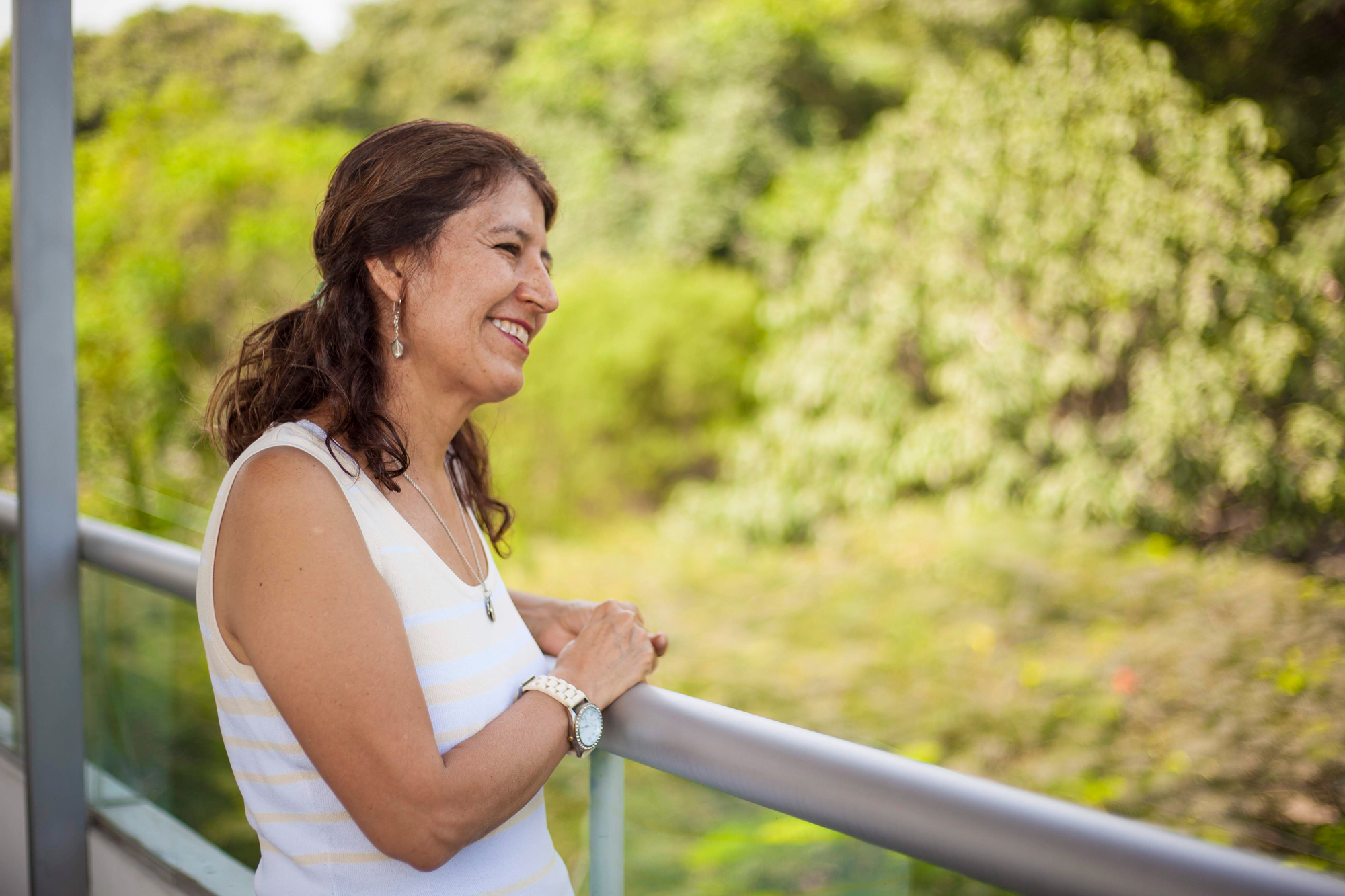 "I believe that everything is possible insofar as you believe it to be. What you do with love always becomes love in some way and expresses itself as such. My jewelry is an expression of love conveyed through art using nature's influences that interact in a single design."