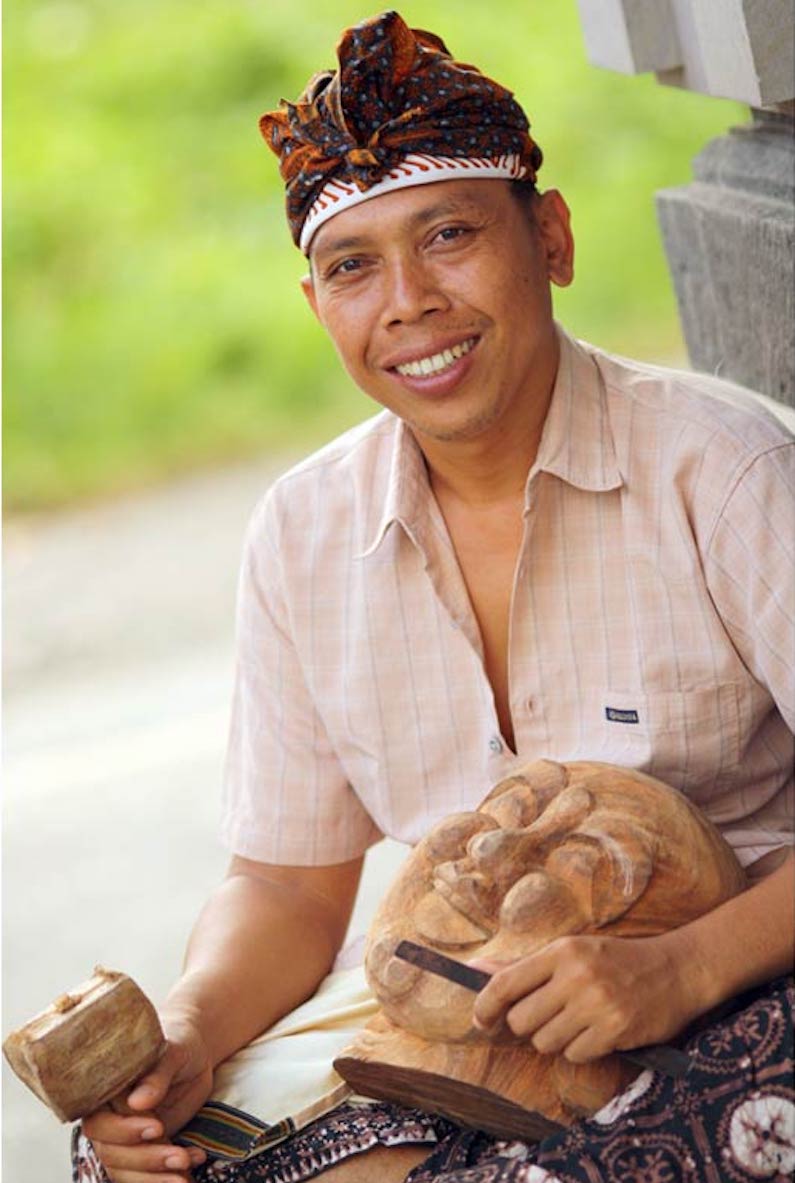 I became a NOVICA artisan a very long time ago and, together with you, I have grown into a more mature artisan. Even though I've received many sales over these years, I still remember what I felt on the first sale of my sculpture. I felt happy, proud. And I thought to myself that NOVICA is really going to help me. I was happy because, as a Balinese artisan, my sculpture was appreciated by people of other nations, and also proud that I could make a living while preserving my ancestors' skills.
The moment that shocked me even more with happiness was the time I realized my life as an artisan has changed. I could buy better equipment and also better quality materials. That allowed me to make better sculptures. There was one other thing NOVICA helped me with — you also taught me to be a better artisan by making sure I brought the best sculptures with the best finished quality.
Before I joined NOVICA, my income was not good. As a traditional sculpture maker, I couldn't rely on only making sculptures. I had to offer my work to a bigger art shop and the orders I received weren't always enough. But since NOVICA found me, a lot has changed. Today, I can provide better meals for my family. I can provide for my children's education even until they are in college. And also, now I could buy a house for my family. It's funny — when I remember the first day NOVICA found me, I wasn't sure they would really help me. I had doubts, and many fellow craftsmen were even afraid. They didn't allow NOVICA's agent to take pictures of their carvings. We were afraid our designs would be copied and given to other wood sculptors. But I am happy now because I made the right decision. I joined NOVICA and doing so has helped me grow.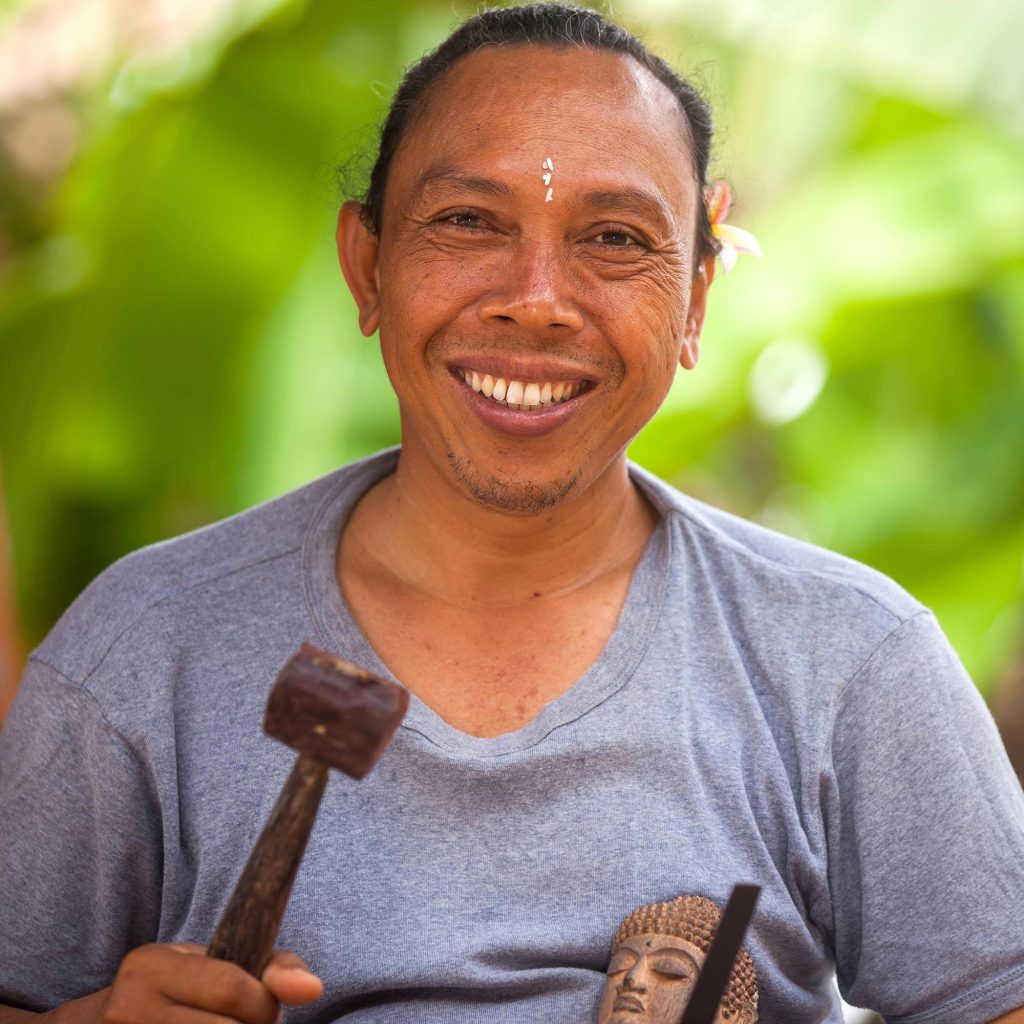 Now, I own a great workshop with good assistants to make great sculptures. A room 7 x 12 meters to store all materials and equipment, and also a happy room for my helpers. I thank God that I'm able to provide a decent working space for us. We also create a good atmosphere during work hours. My helpers often talk, making jokes and laughing together. That is a short story of my journey.
Thank you NOVICA, and also thank you to all my customers. You have made an artisan's life better.
Watch Wayan carve a Buddha sculpture from start to finish in this 2 minute video.