Whether you are full of excitement for flowers and chocolate or you just want to spread love to a significant other, you are in luck because Valentine's Day is fast approaching. I always first consider my mom, when buying a gift for Valentine's Day. Mothers are the start of love and joy that we all encompass throughout our lifetime… and for that, they deserve the best! The perfect way to find the best V-day gift for your mom is to not stress, and have fun because no matter what, she will love anything from you.
Choosing Accessories
The first thing I like to consider when picking a gift out for mom is what type of jewelry she prefers to wear. Whether your mum has a sassy swathe, business flair or a more casual look, there are always accessories that you can pair with her everyday agenda.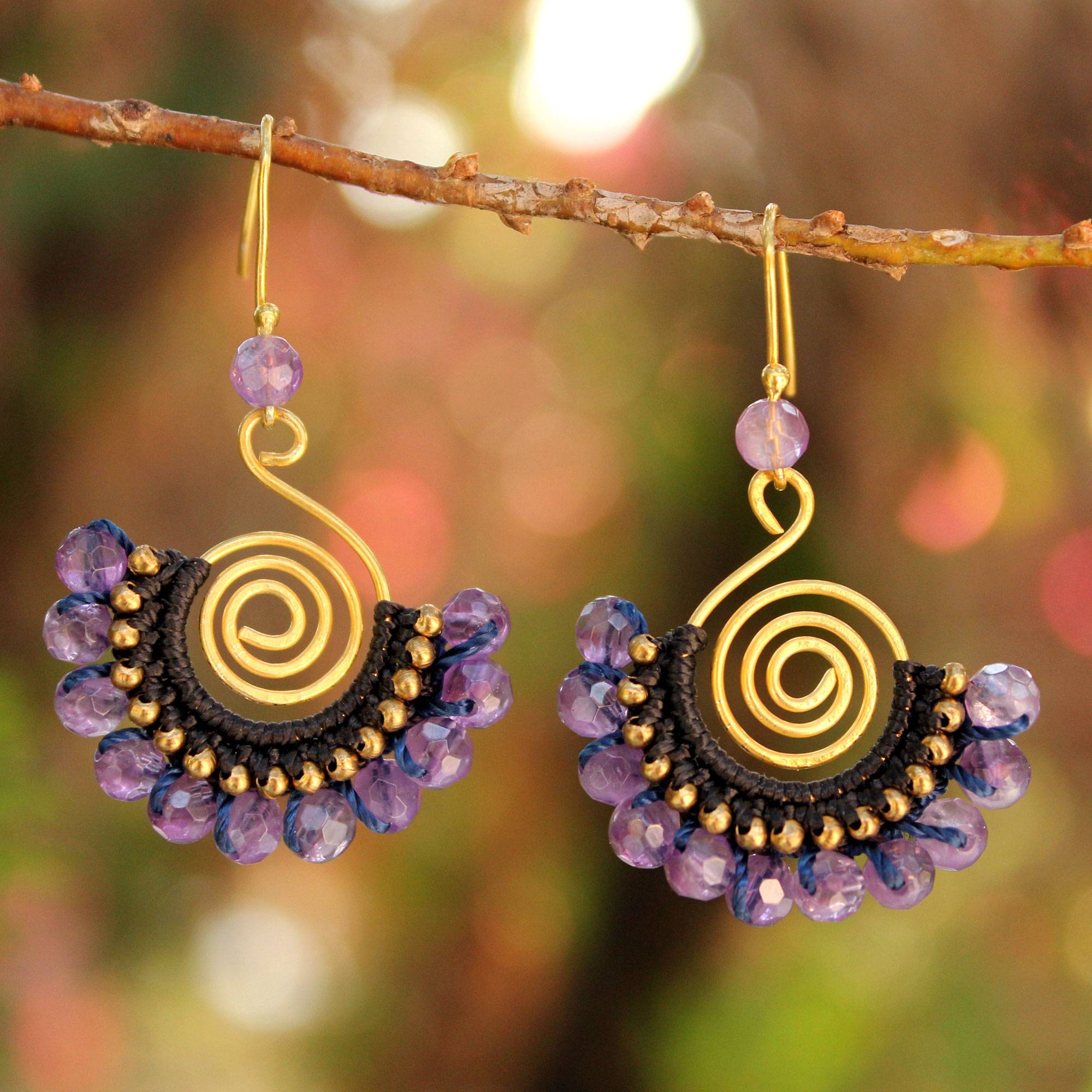 Think of her birthstone! Mothers are notorious for celebrating your birthday year after year so why not pay tribute to hers? A birthstone is a wonderful and easy way to make a gift more unique to the recipient because it is simple, beautiful and thoughtful. When considering jewelry, it's best to decide whether she enjoys simple, bold or colorful pieces. My mom's birthstone is amethyst and she adores dainty artistic jewelry with a more fun, casual style. The "Lilac Kiss" amethyst dangle earrings are a perfect pick because they add a pop of color with a hint of sass. What better addition to her daily style than something handmade by artists themselves? NOVICA offers many unique handcrafted accessories for every mothers' special birthstone. I know one thing… she will look killer at her romantic Valentine's Day dinner!
A Gift that Connects You
One thing I've learned is that my mother cherishes the things we share together. What mom doesn't? Try buying something you both can enjoy and keep forever; something heartwarming and authentic. One of the best gifts I ever gave my mom was matching rings; one for her and one for myself. We wear them every day and in some way, it connects us. Jewelry is the best way to share a matching look with your loving mama. Pick her favorite color, mix and match, and choose a neutral aesthetic design so it pairs well with both your wardrobes.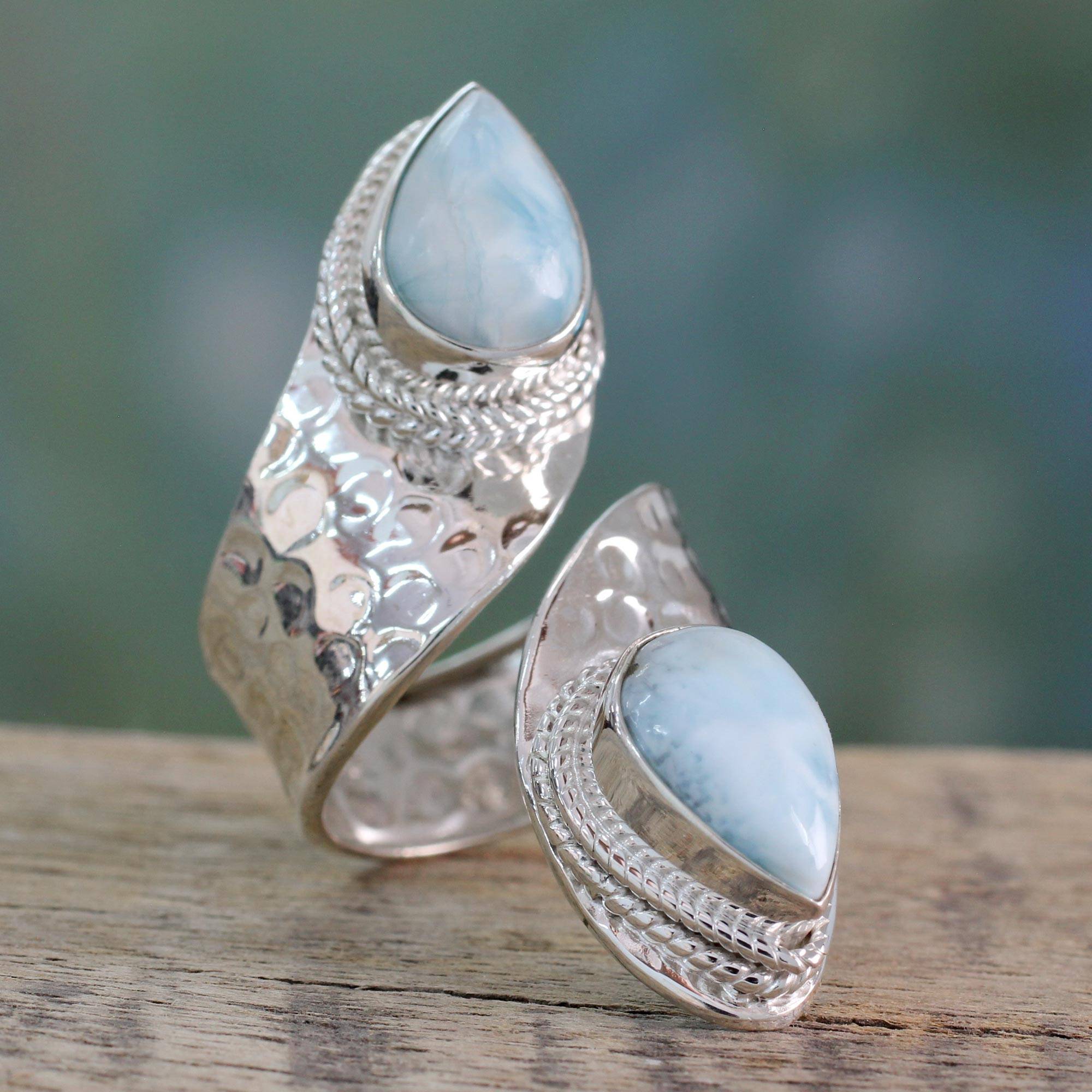 The "Dreamy Duo" Wrap Style Ring in Sterling Silver with Larimar Gems is a statement silver accessory that will have everyone asking "where did you get that?" Thought to be a stone of serenity, Indian artisan Aparna creates this wrap style ring with dreamy blue larimar stone leaving it to be the perfect statement accessory to share with mom. She will love that this handmade piece from NOVICA is now a keepsake for you both to enjoy together.
Rest & Relaxation
Another thought when considering gifts for mom is the idea of an at-home relaxation day. What better way to spend Valentine's day than to kick back, relax and sip on a cocktail…or three? Preserving Mexico's blown glass artistry, Javier and Efren created the "Cool Rainbow" hand-blown recycled margarita drinkware. Keeping your Valentine's Day gift delicious, beautiful and functional, this hand-blown glassware can be used for any occasion your mom has in store. And on another note, don't forget to refill your pitcher for your party on Valentine's Day!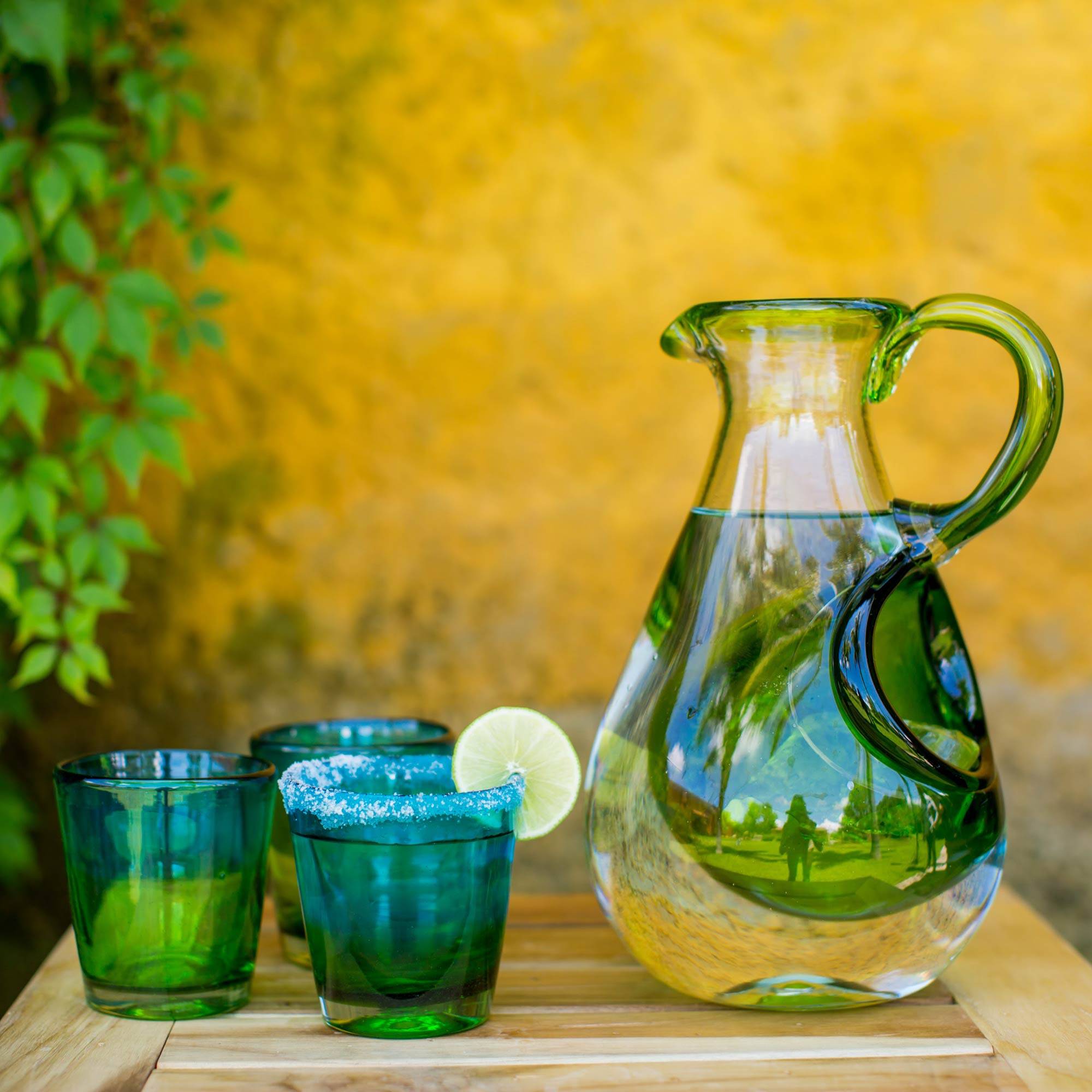 NOVICA offers an abundance of products to keep your day refreshing, from pitchers like the "Fresh Lemon" hand-made pitcher with ice chamber by artisans, Javier and Efren to other blown glass products and jewelry just for that special mother of yours.
Not only will mom appreciate one of these unique and generous gifts but she will create new memories with you, and enjoy your company on this special Valentine's day. Knowing that your gift helped change the lives of artisans in far-flung corners of the world only makes the gift sweeter.
Rate this post:
[Total:

0

Average:

0

]