I think most people fall into one of two categories: They either prefer sterling silver jewelry, or they're all about the gold.  I'm firmly in the former camp, and I actually can't think of a single gold piece of jewelry that I own.  I've always liked silver more, and have therefore learned how to select and stylishly wear fine silver jewelry.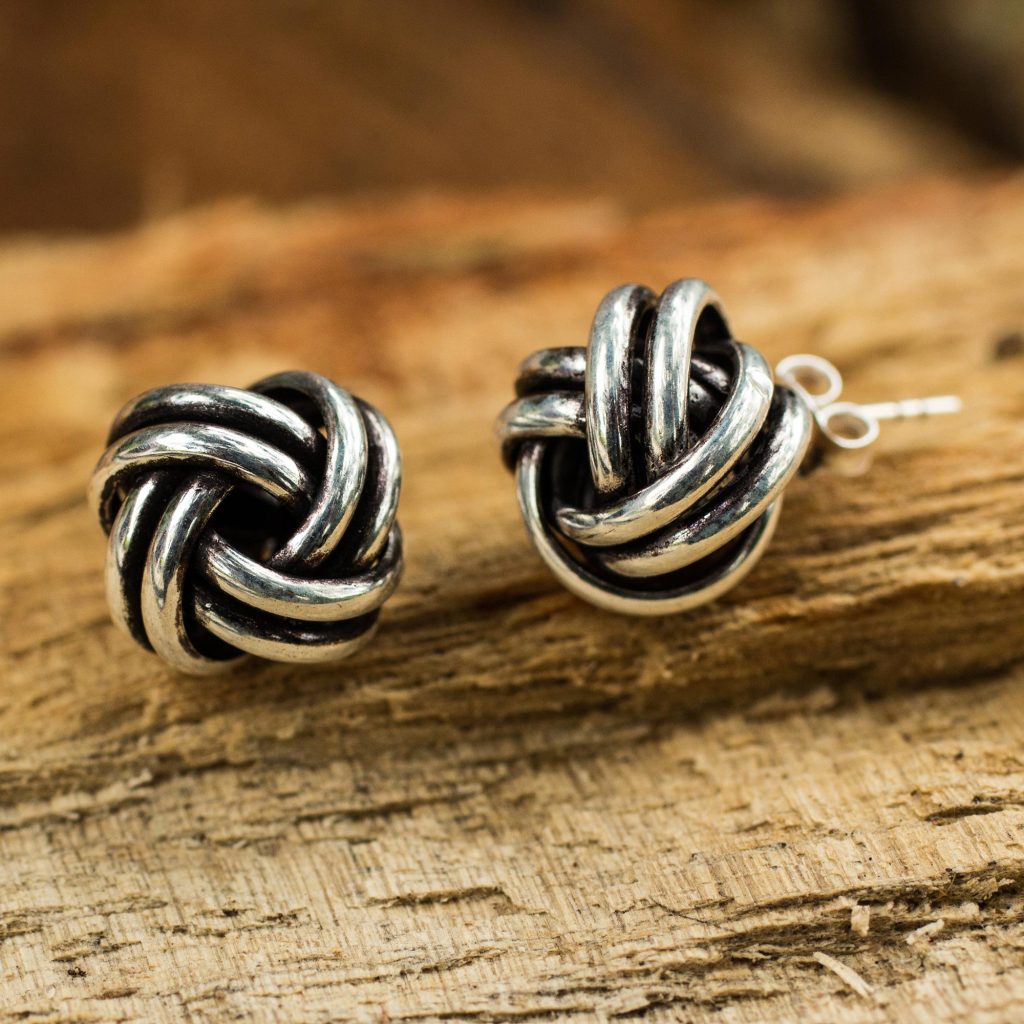 Earrings are my favorite kind of jewelry, and since silver is an ideal metal for people with sensitive ear piercings, silver earrings satisfy both my aesthetic and physical needs.  Silver is such a beautiful metal that it doesn't even need gemstones to be elegant and lovely.  The double love knot above is a great example of a pair of simple but stunning silver earrings.  As with true love, the strands forming the knot are never-ending.  A much more modern pair is shown below.  The dangling strands are completely random and tangled in a cool style that will certainly draw attention!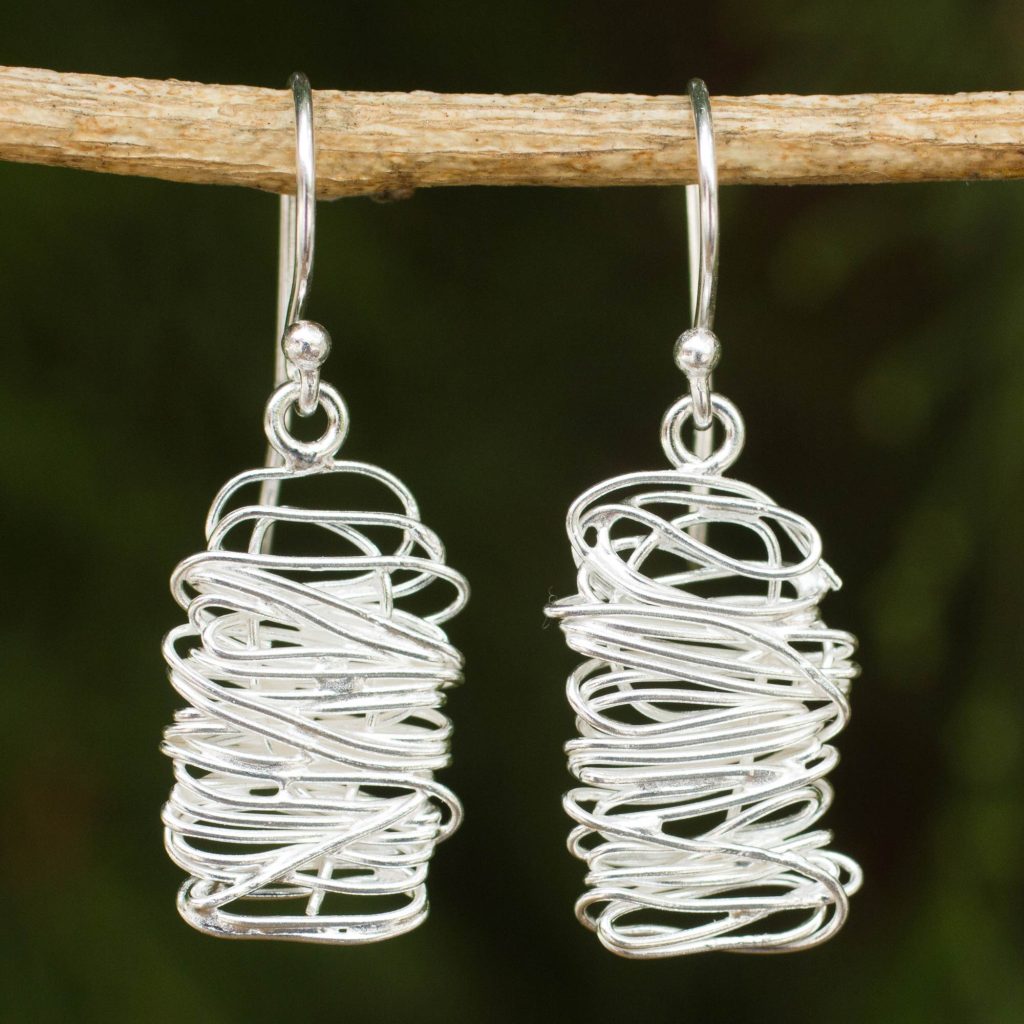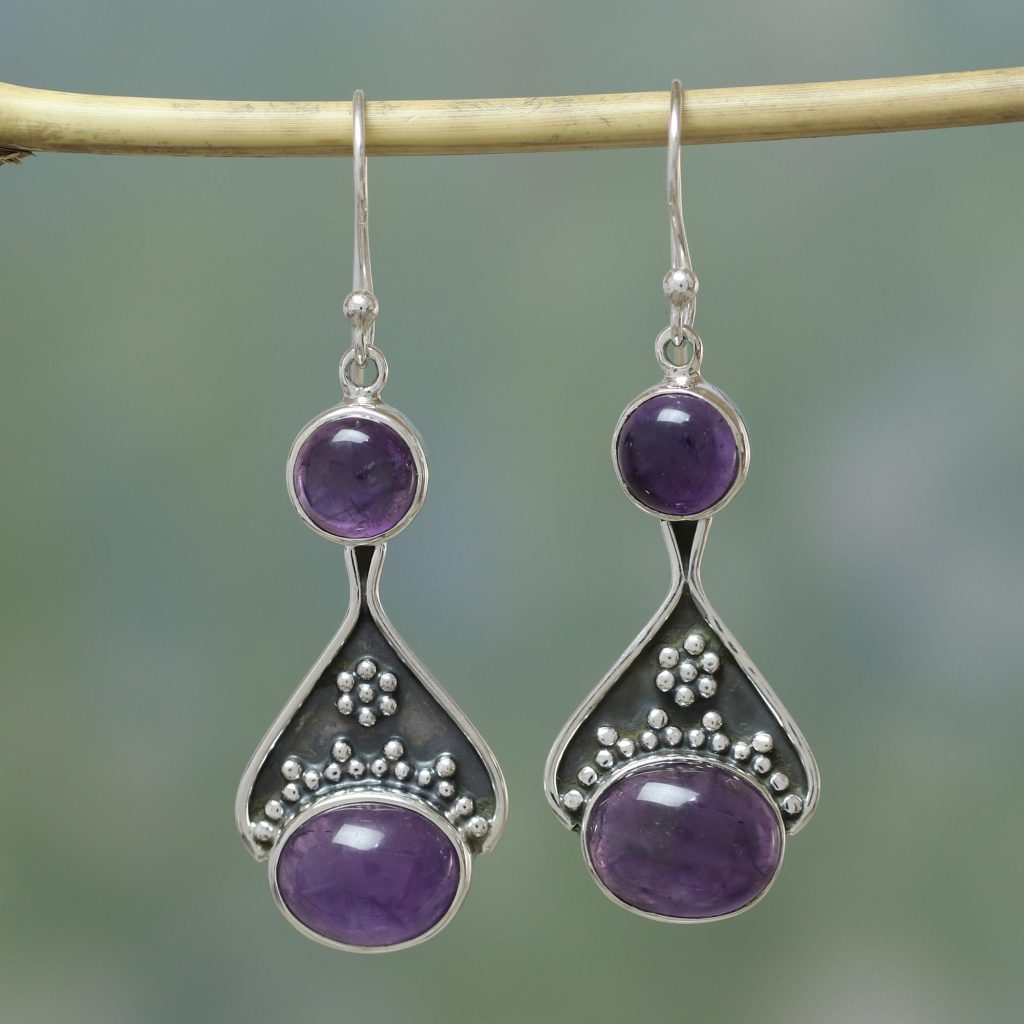 Silver is also a great choice for complementing a variety of gems.  It enhances the deep purple of amethyst in the set above, making the stones look almost luminescent.  Below, blue topaz is surrounded by cords of silver and seems to sparkle!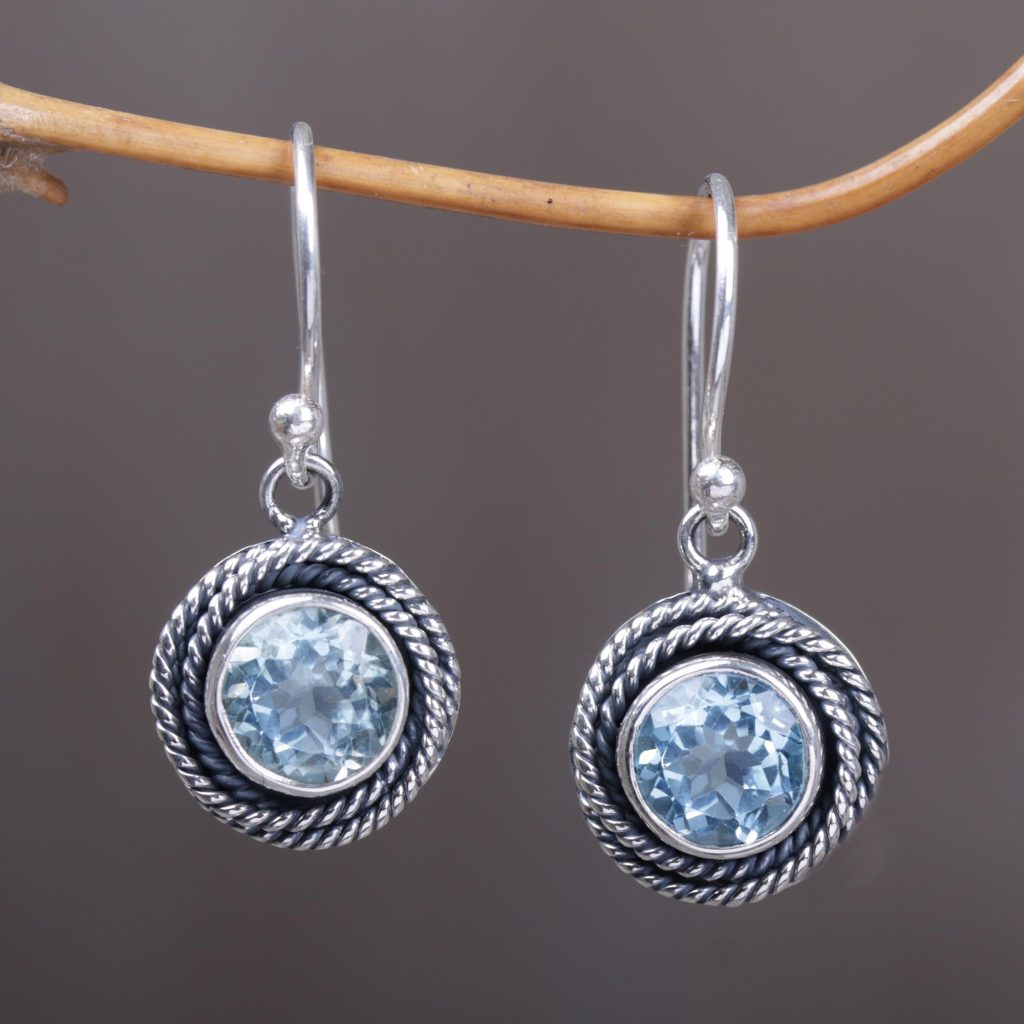 Silver bracelets are also beautiful accessories.  They can range from something like the simply elegant pearl-bejeweled bangle above to the much more elaborate and colorful cuff bracelet below.  I think that the bangle would go perfectly with this set of pearl earrings!  The thick cuff bracelet has so many colors that it would be the perfect accompaniment to practically any outfit.  Some of the stones included are malachite, amethyst, and rainbow moonstone, three of my absolute favorites!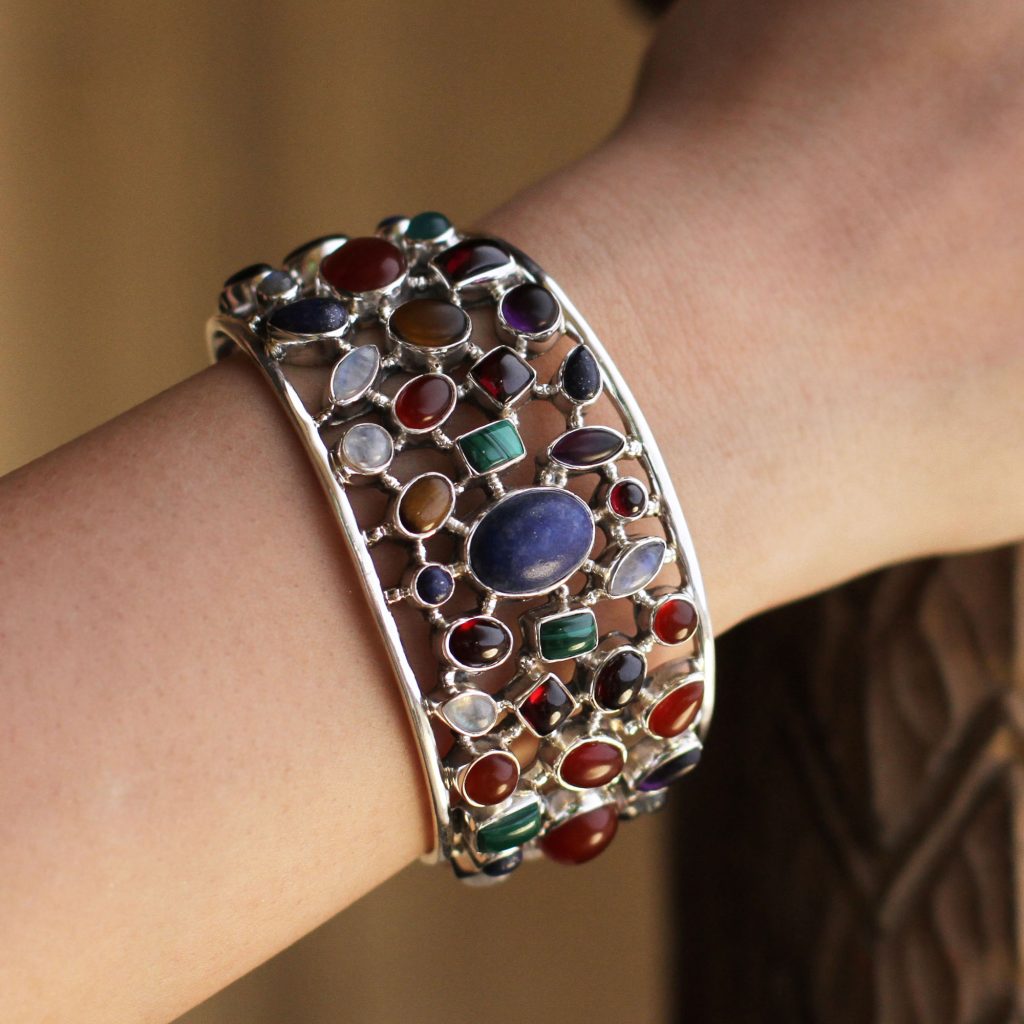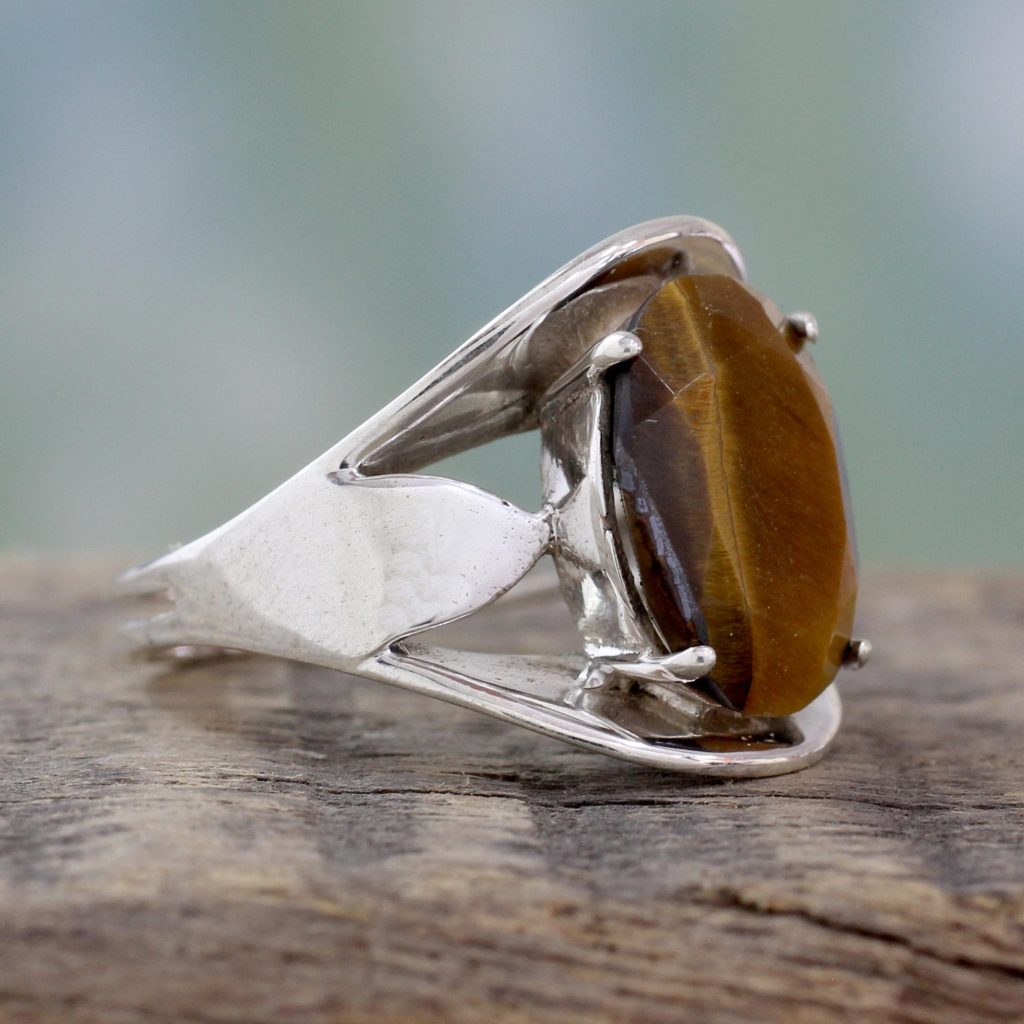 Rings also benefit from the use of silver.  The piece above pairs shiny silver with unique and stunning tiger's eye.  Below is a ring that relies solely on silver for its lustrous beauty.  The elements of the wrap ring are meant to resemble olive branches.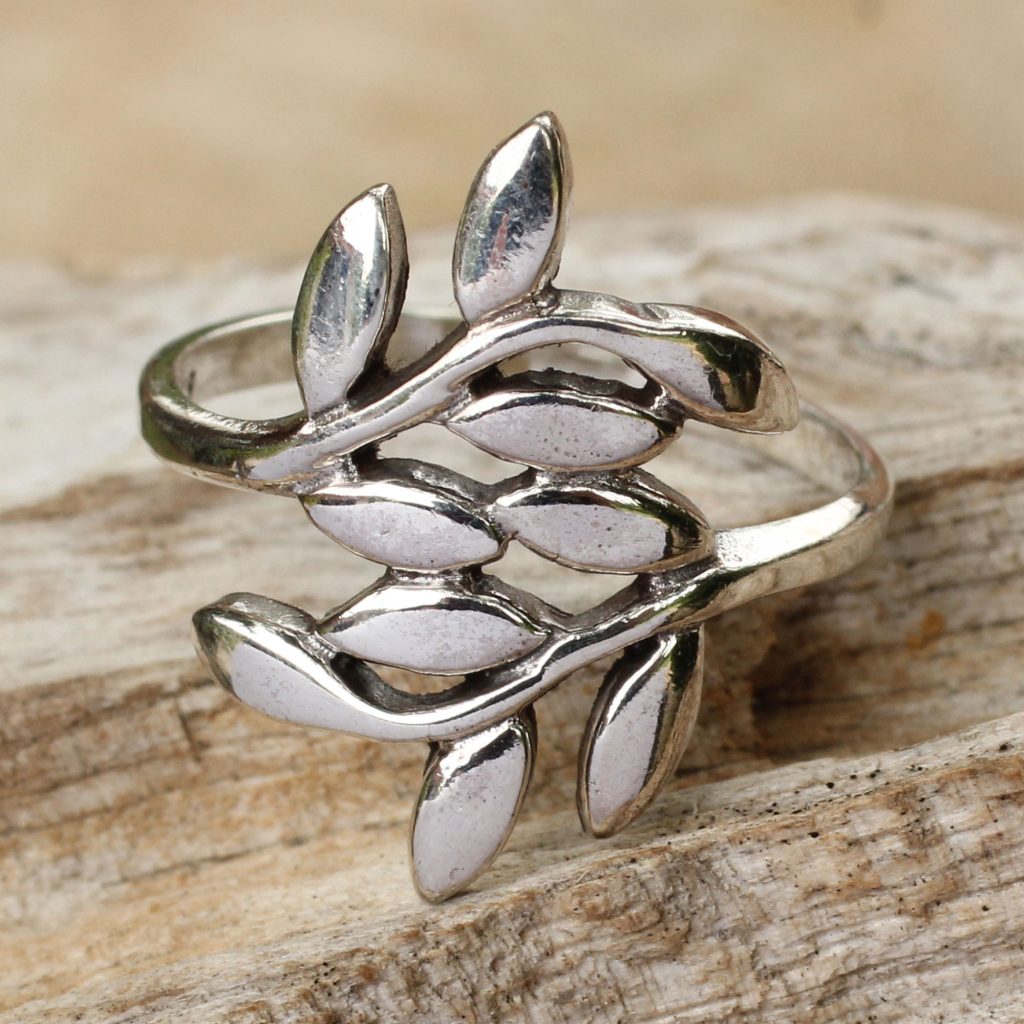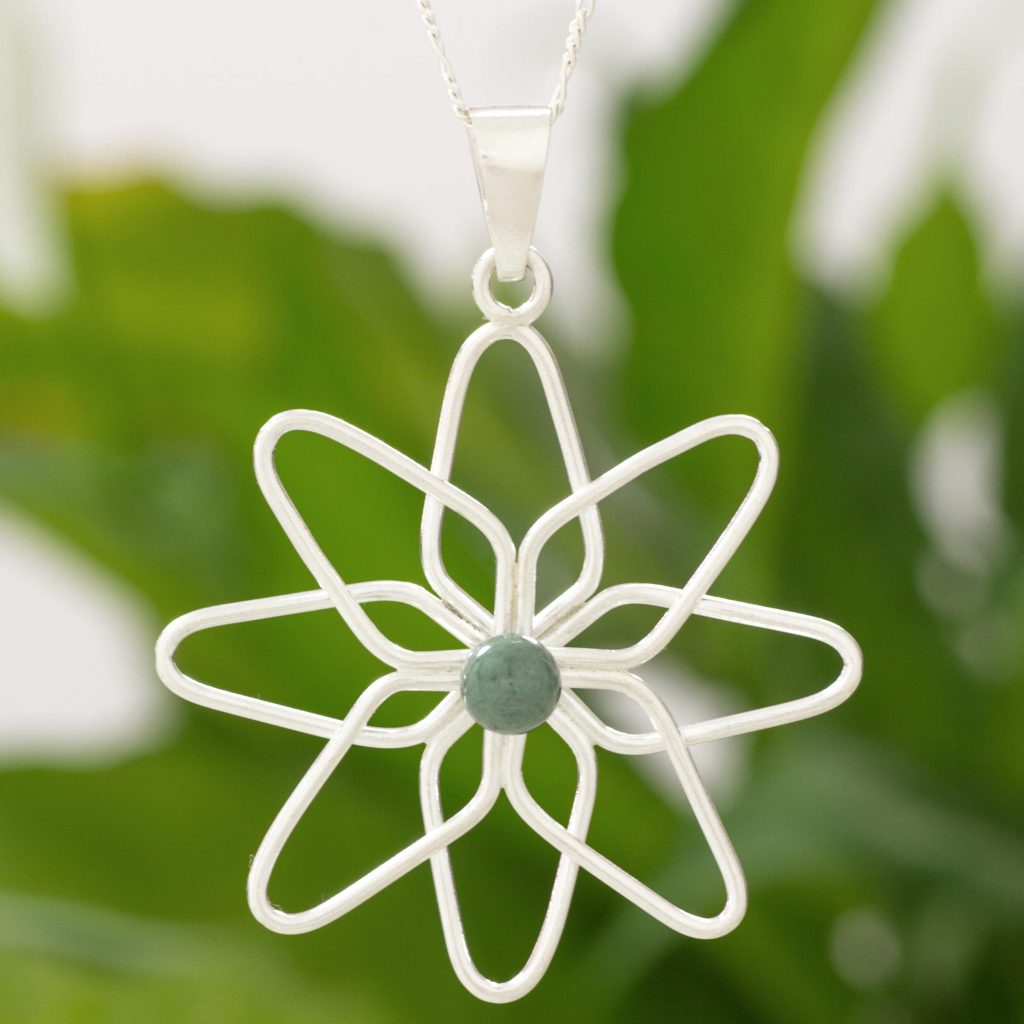 One more article of jewelry that benefits from the very presence of silver is the necklace.  Its natural sheen draws the eye right to a woman's neckline and also to whatever type of pendant or stones might be hanging there.  I love the way the light green jade stone rests in the middle of the silver flower above.  The necklace below features lapis lazuli and pearls accented with silver.  The colors work together so well!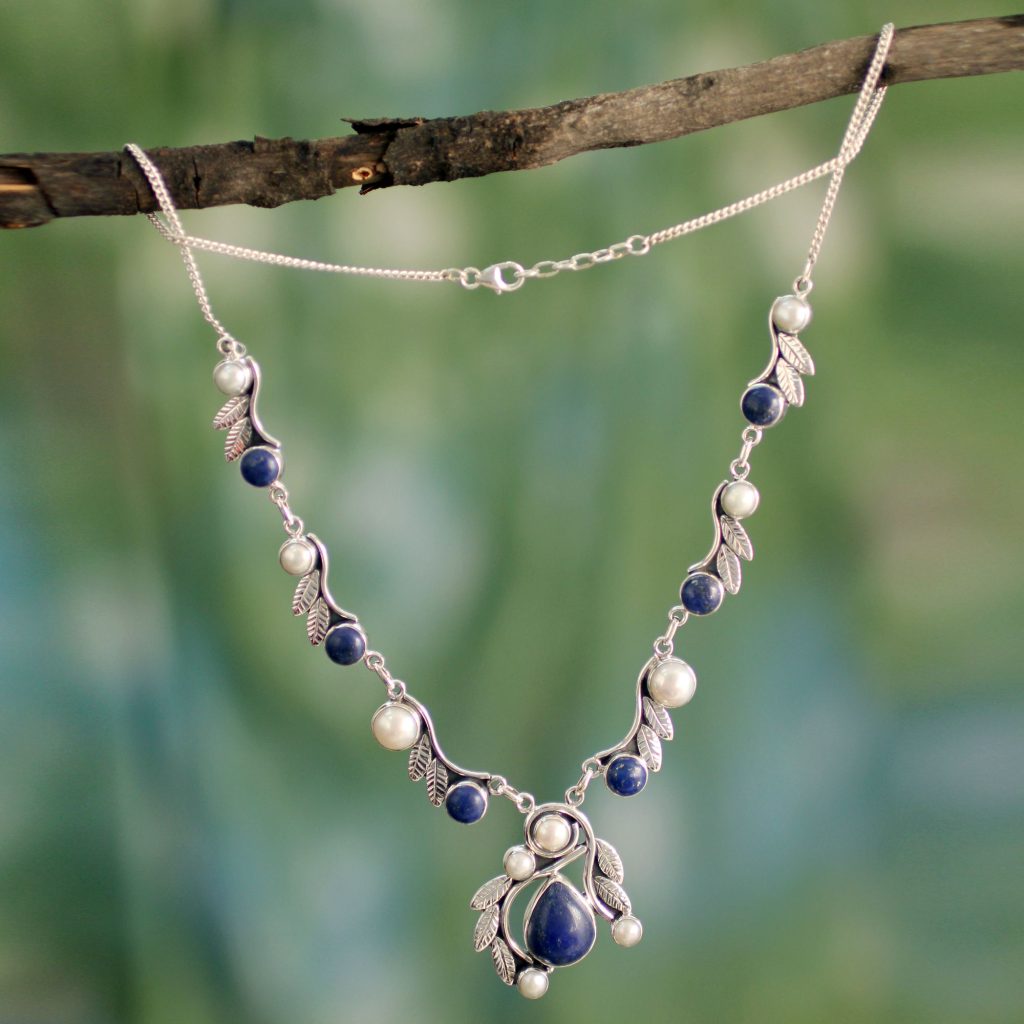 Stylish silver jewelry can be found in all types, featuring just about any stone and befitting all kinds of tastes and trends.  Silver is such a versatile and lovely metal!
Rate this post:
[Total:

0

Average:

0

]