Rings are fashion. Fashion is about personal taste and style. Today, a ring wearer can create a personal statement through her choice of ring style and by choosing which finger will be wearing the ring. Others may form their own opinions about the image a person is trying to project, but ultimately, the feelings of the person wearing the ring are what matters. For instance, many people favor wearing rings with large stones on the first (index) finger of either their right or left hand. This creates a bold statement because the ring is so visible. This sterling silver rainbow moonstone ring from India, entitled 'Jaipur Mist,' would look beautiful on the index finger of either hand. Though the stone is large, the light and milky color can soften the impression.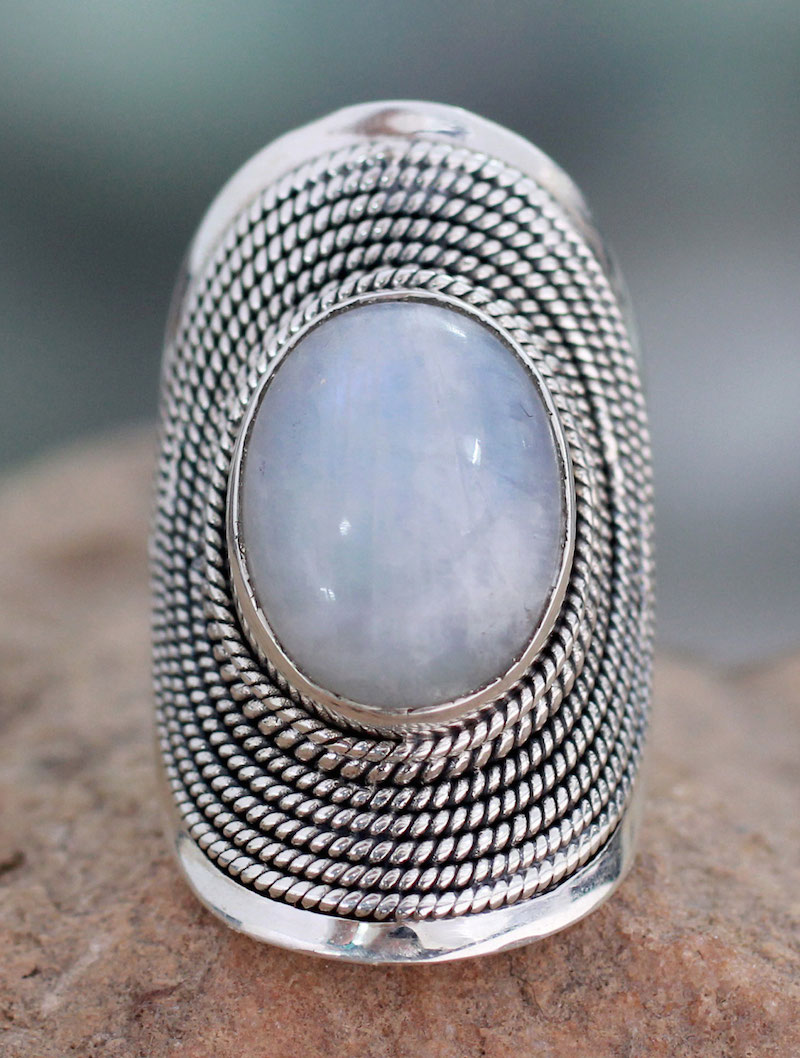 One could also go with a darker color stone for a bolder look, such as this fair trade sterling silver and onyx cocktail ring, entitled 'Universe,' from the NOVICA artisan, Bhavesh.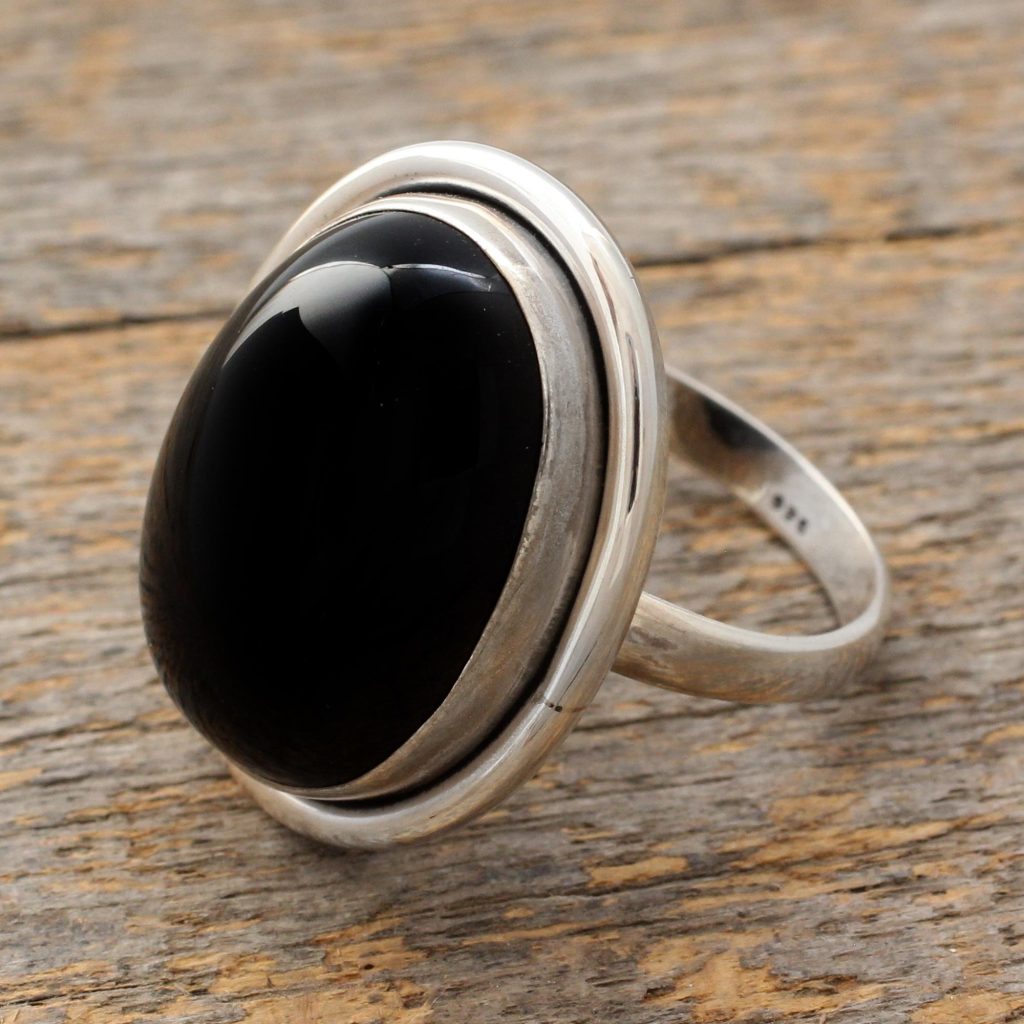 A ring worn on the first finger does not need to have a large stone. The 'Fierce Dragon' ring, which is a sterling silver skull and dragon ring from Bali, is a men's ring that would create an edgy look if worn on the index finger. All rings can be worn by either gender if the style appeals to them.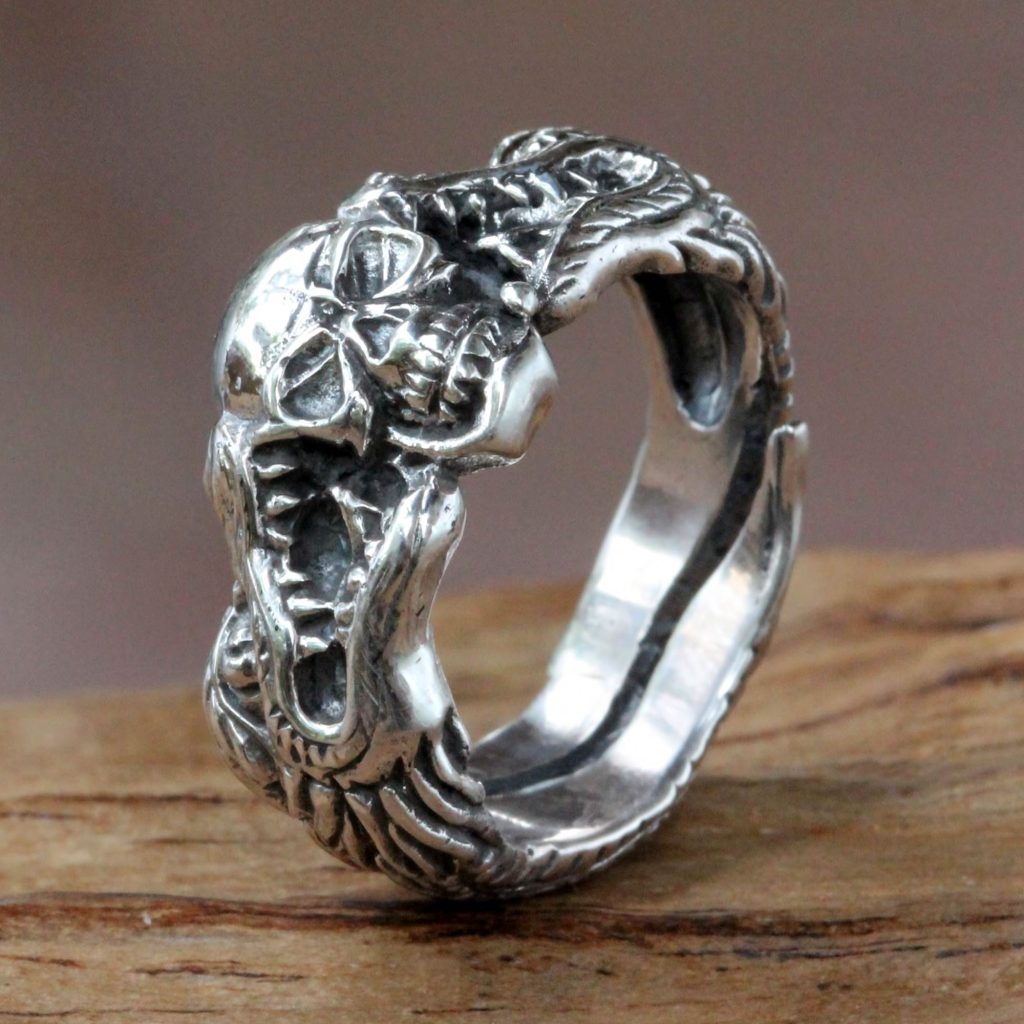 Regardless of the traditional symbolism of wearing a certain type of ring on a specific finger, a person can wear different styles of rings on whatever finger they choose as long as they like the way it looks.
Some people even stack rings on one finger, either close together, or spread apart. This gorgeous, ornate set of 5 rings called 'Love's Imagination' are rainbow moonstone and labradorite stacking rings.
Some rings are made with interlocking pieces to achieve the stacked ring look in a unique way. This style looks nice on the ring finger or middle finger. A lovely example is this set of 3 interlinked hill tribe silver rings, called the 'Three Karen Rivers.'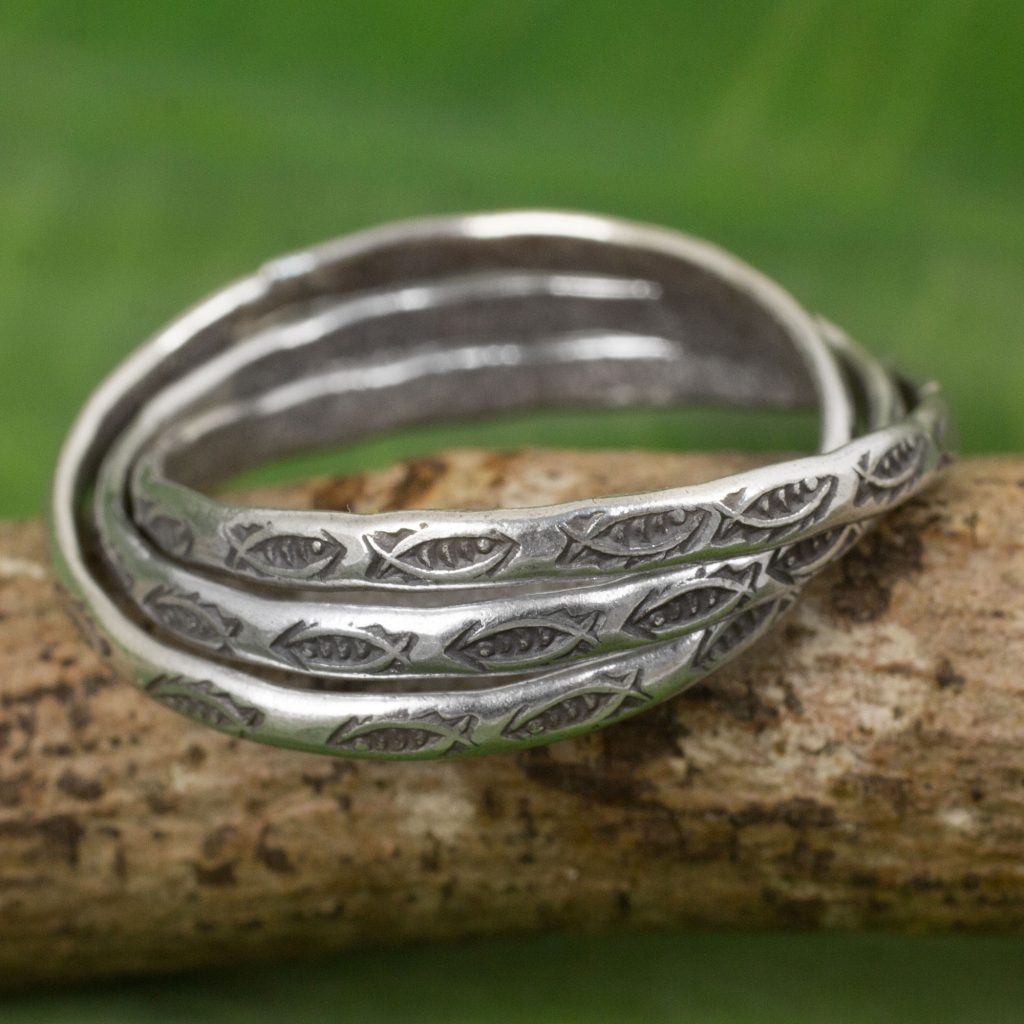 The base of the finger is not the only place a ring can be worn.  Try positioning rings above the first or second knuckle. To achieve the spread apart stacked look, rings just need to be purchased in three different sizes to fit the base of the finger, above the first knuckle, and above the second knuckle. This looks especially nice on the ring finger of the right hand or the middle finger of either hand. For a really dramatic look, one could wear stacked rings on multiple fingers of both hands. For functionality, the rings worn above the first and second knuckle should not be too thick or wide in order to allow mobility of the fingers. 'Paisley Shine' is a handcrafted, fine silver filigree ring that would look stunning on the base of the finger with the thinner band, 'Royal Filigree,' resting above the second knuckle of the index, middle, or ring finger.  While not mandatory, people will often choose one type of metal if they are going to stack rings.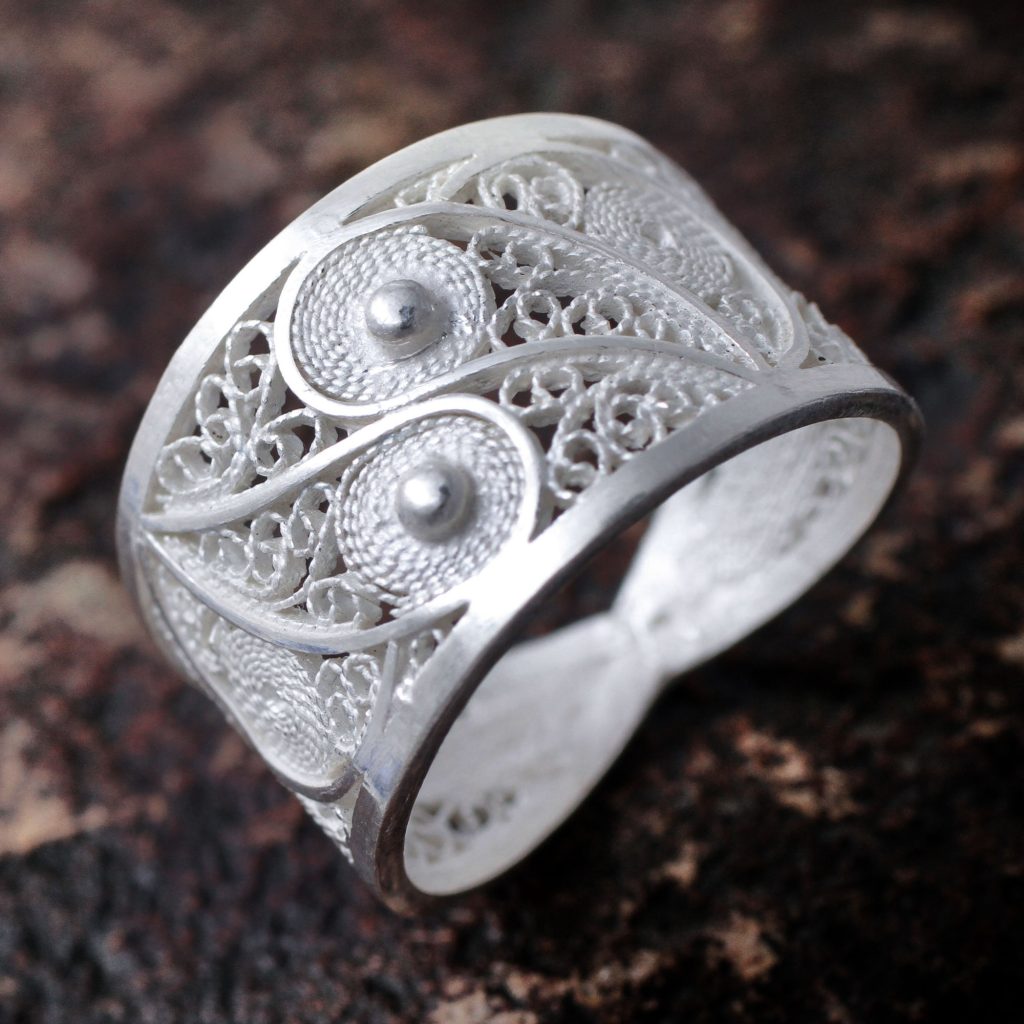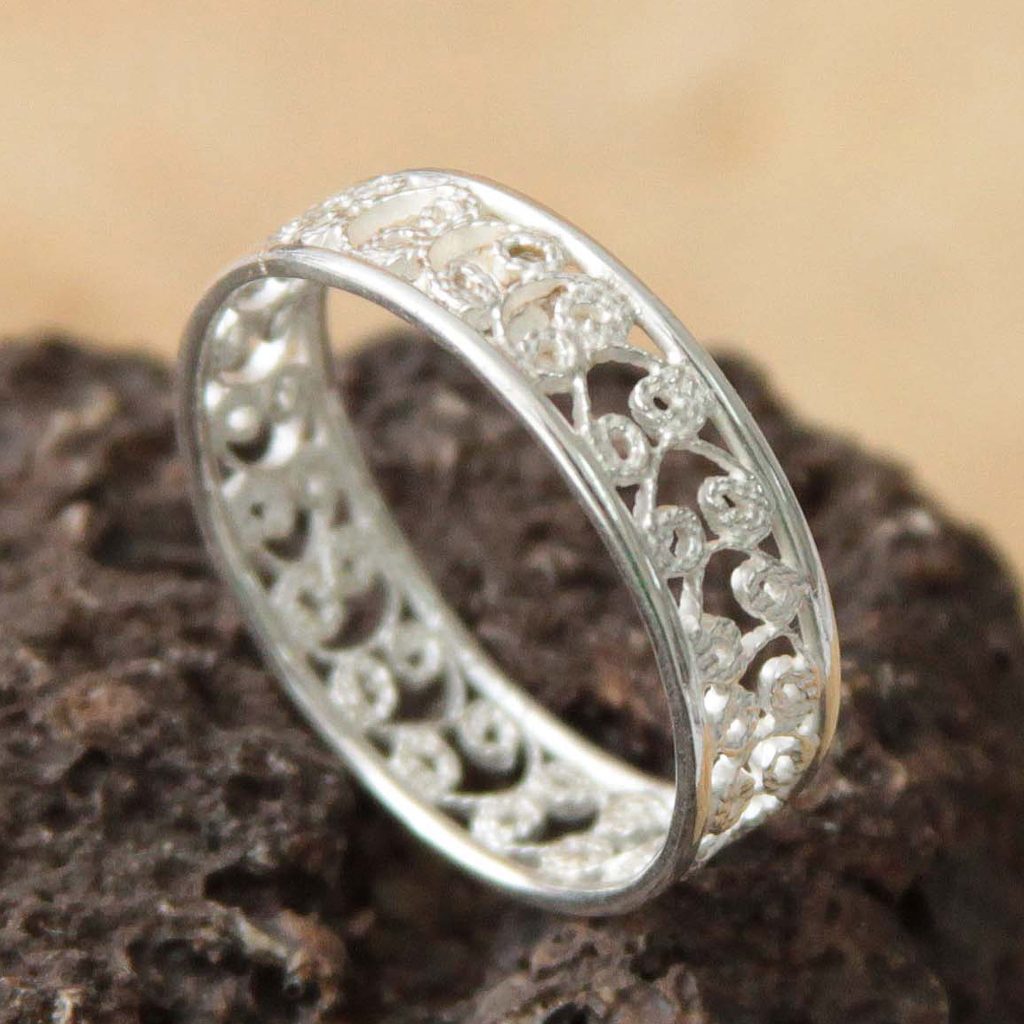 It can be fun to examine the history of how rings were worn, and the statement it was believed to make about the person wearing it. Rings have been used in many cultures during different periods of time to tell others something about themselves. For example, most people recognize that wearing a ring on what is actually called the "ring finger" of the left hand signifies that person to be either married or engaged. Just by looking at a ring and which finger it is worn on, one might feel that they can determine relationship status. Speaking of rings with regard to marital status, a trend has recently resurfaced for selecting from a variety of colored stones in the design of engagement rings, as opposed to the typical diamond. Some choose their birthstone, or perhaps the birthstone of their betrothed, or even both! Others simply select a gemstone they find beautiful. The 'Kuta Lilac' is a handmade Balinese cocktail ring with amethyst and 18k gold that would look striking if worn on the ring finger. Amethyst is also the birthstone for February.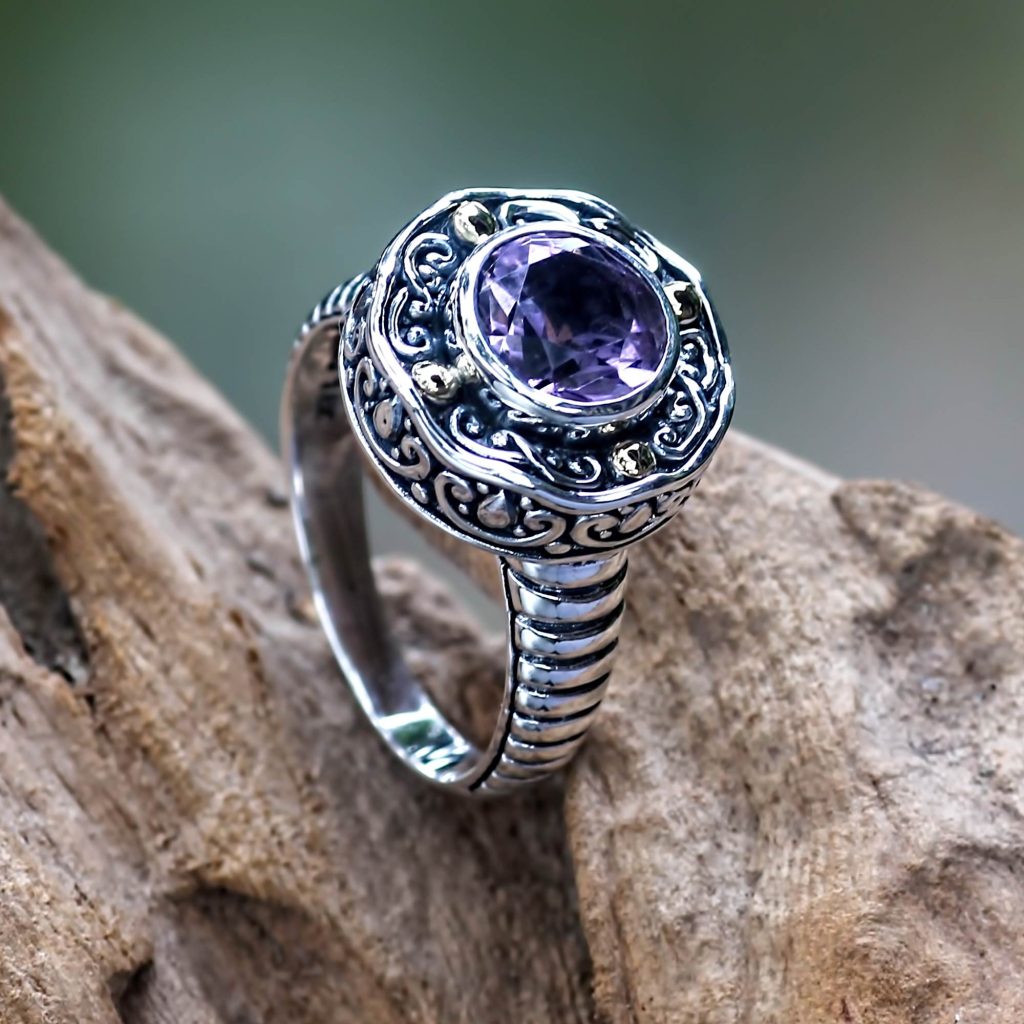 An engagement ring must no longer cost a fortune to be of value to an engaged couple. It is a symbol of their love and bond, not their financial status. The same holds true for the man's wedding ring.  Either the Men's Modern Sterling Silver Jade Ring, entitled 'Jade Fortress,' or the men's wood and silver band ring, 'Forest Halo', would make strikingly beautiful and unique wedding rings.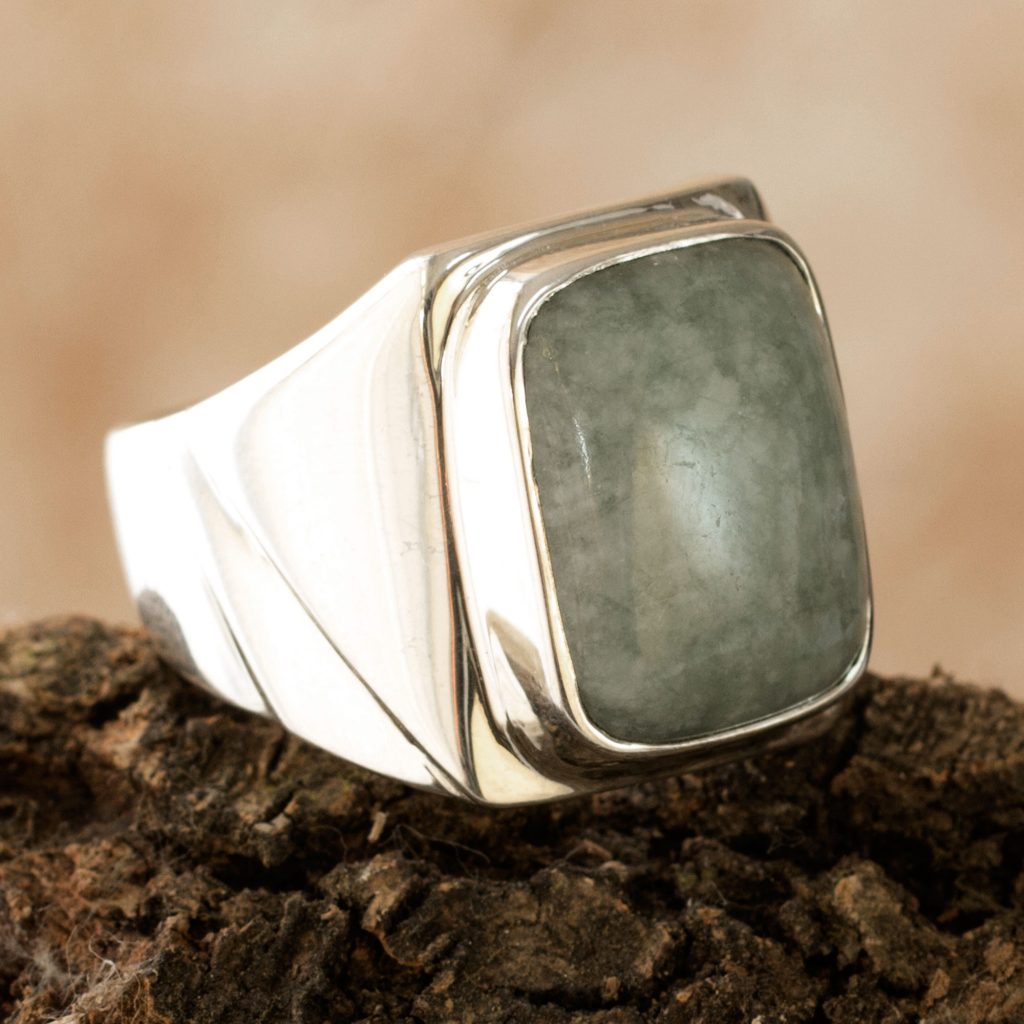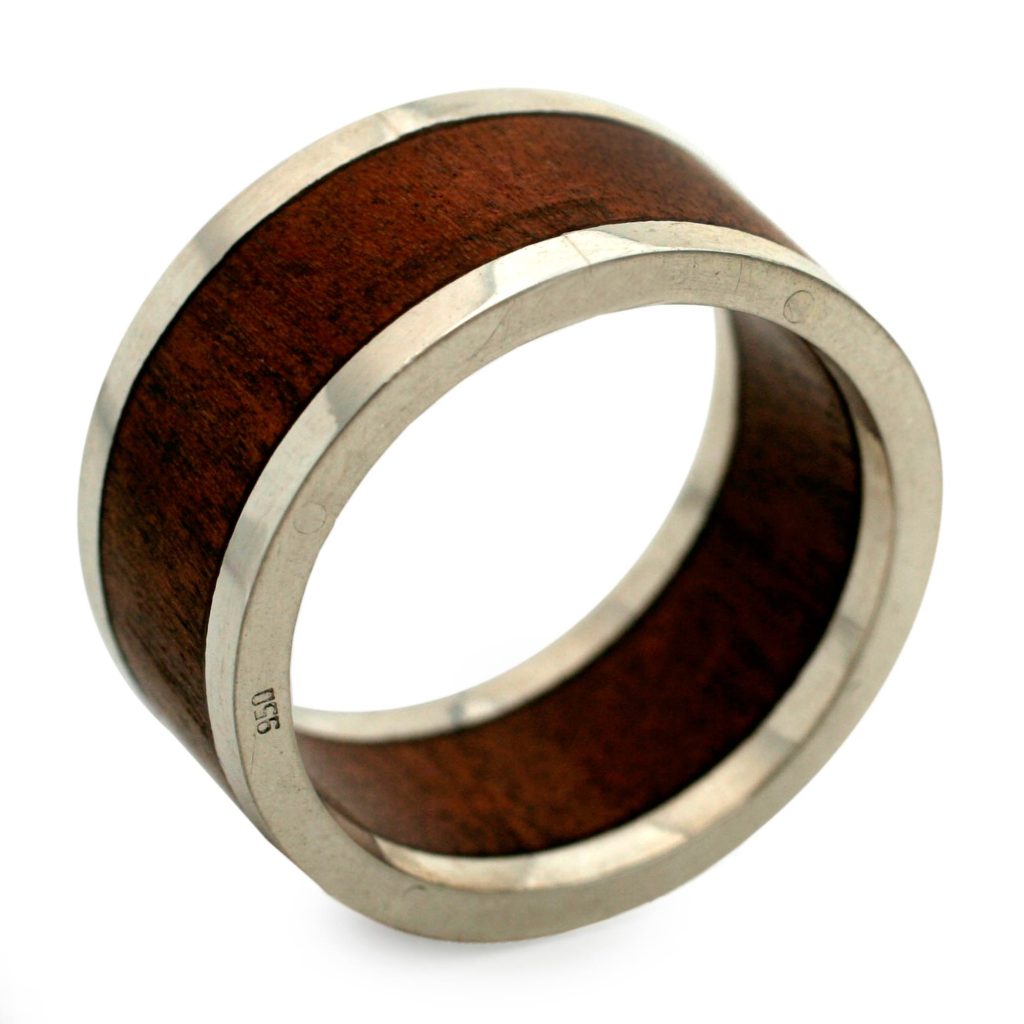 Rings worn on the pinky finger do not have a religious or cultural significance, but may be thought to showcase a person's character. Some people prefer a thicker ring to wear on the pinky, while others prefer a sleeker style. This sterling silver band from the Andes, 'Shimmering Links,' would look great worn as a pinky ring for either gender.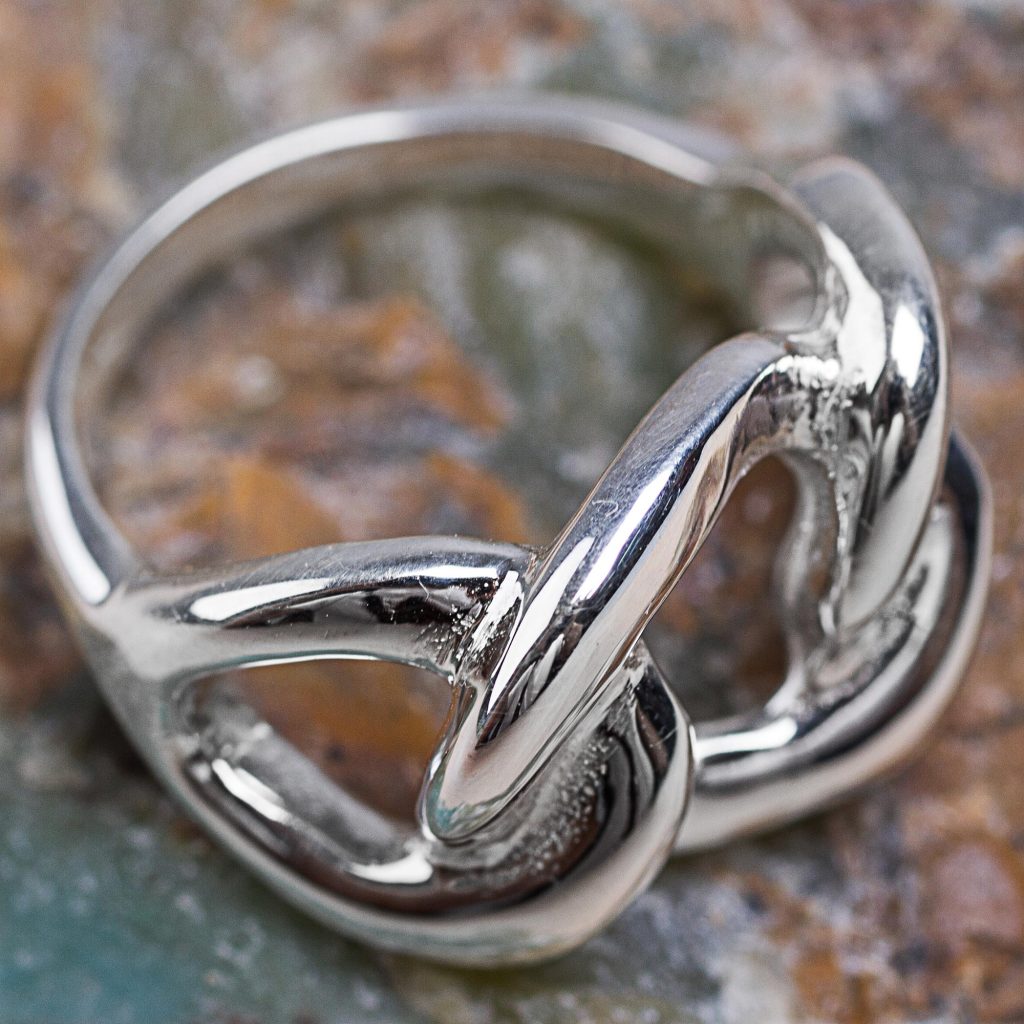 Rings worn on the thumb are often thought to represent wealth and power, but as previously stated, could simply be worn as an attractive adornment. Many people prefer to wear bigger, thicker rings on their thumb, such as the 'Tree of Life' silver and garnet ring from Indonesia, or the 'Brave Knight' cross signet ring for men.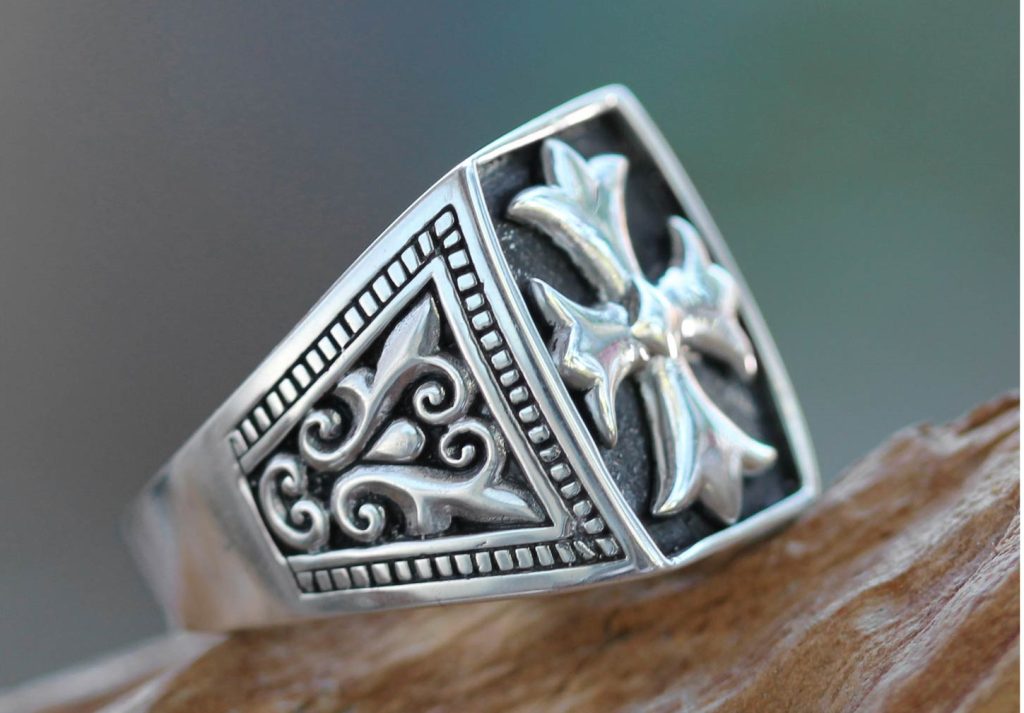 Myriad unique styles simultaneously portray the culture and personal touch of the artist who created them. These hand-crafted rings are made utilizing different metals, some contain a variety of gems and stones. The expert detailing makes the jewelry especially intriguing and beautiful. These rings would become great personal treasures or special gifts to be given to loved ones. From all over the globe, NOVICA has rings you will love, whatever your taste.