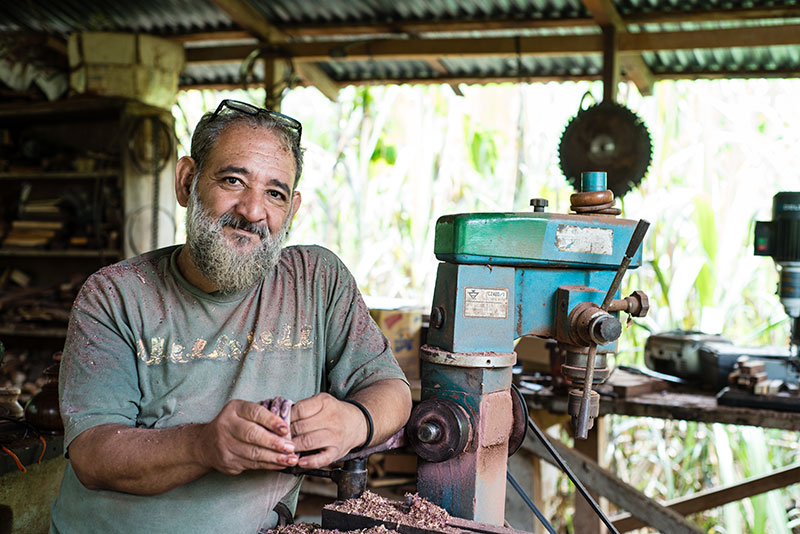 Some people are born optimists, and Rolando Soto is one of them.  His family says he's always smiling, even when life gets tough.  He just has a contagious positive outlook.
On any given day, Rolando can be found diligently plugging away in his workshop, an open space amidst tall shady trees and fields of overgrown corn stalks.  "I work every day, even on Sunday — sitting on my workbench and drinking my morning coffee is where I love to start my day," he says as he looks out into the sea of green.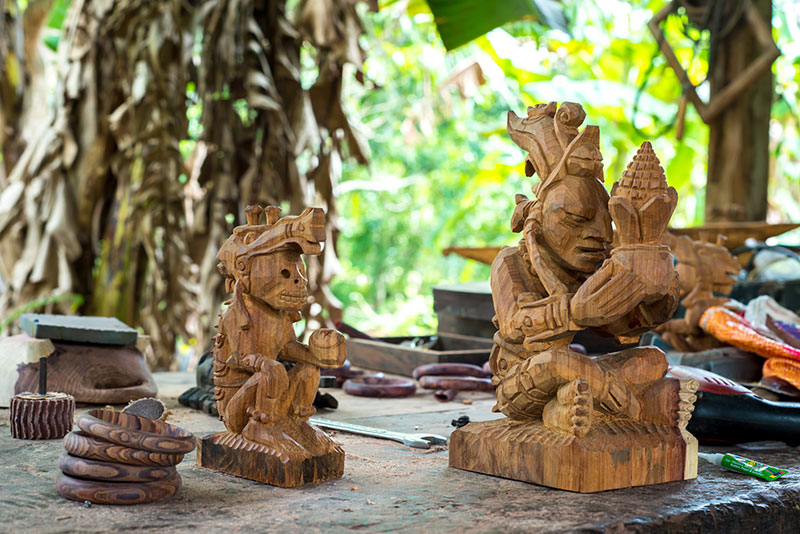 Preserving Guatemala's cultural heritage
Rolando is a woodworker that makes sculptures and carvings, particularly reproducing ancient Mayan masks. He says that it took him years to use modern machines, and although they did help streamline his work process, carving by hand is what he enjoys most. "Woodworking is part of Guatemala's culture and I like to recreate the replicas of our ancestors," he explains.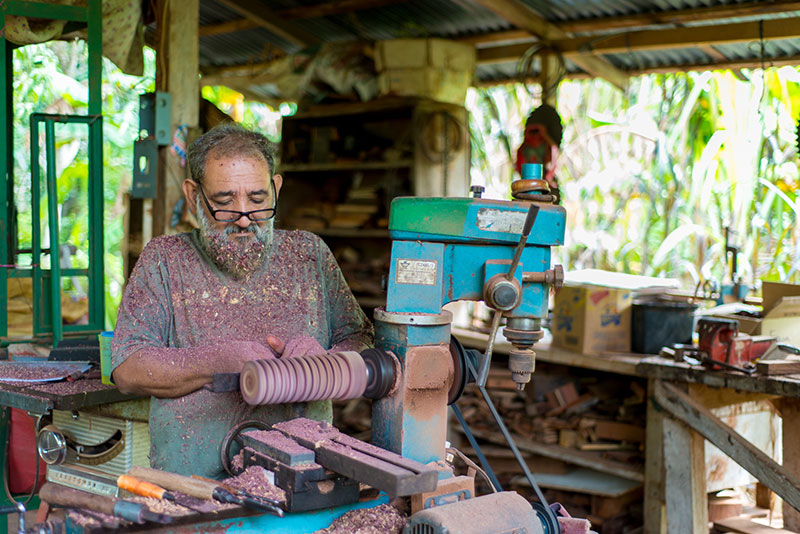 With his white beard full of wood chips, Rolando comfortably walks barefoot around his workshop, shuffling through the thick layer of lumber shavings that covers the floor. Even when the rain starts pouring, he keeps on working without a second thought.
"I'm addicted to my craft," he admits.  "The feeling of creating a new piece and seeing it take shape is exhilarating and rewarding beyond words."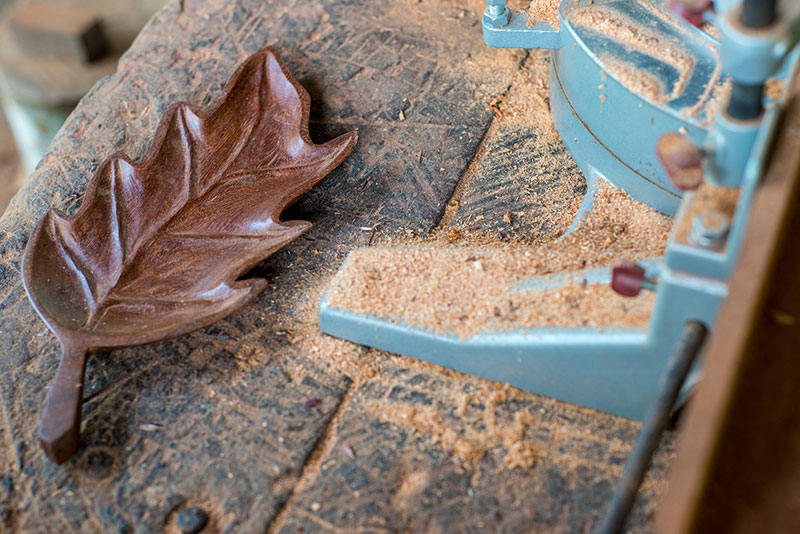 Protecting Guatemala's natural legacy
Living in Peten, Guatemala, surrounded by the natural beauty of the dense forests, jungles and abundant wildlife, Rolando developed a strong love and respect for his uncultivated environment.  He's currently working with the Rainforest Alliance to become a certified woodworker, working with fifty percent sustainable lumber.
"I make sure to work with certified wood so that I can do my part to help protect the forest and the animals that live in it.  I want to be able to make a living, but also live in harmony with nature."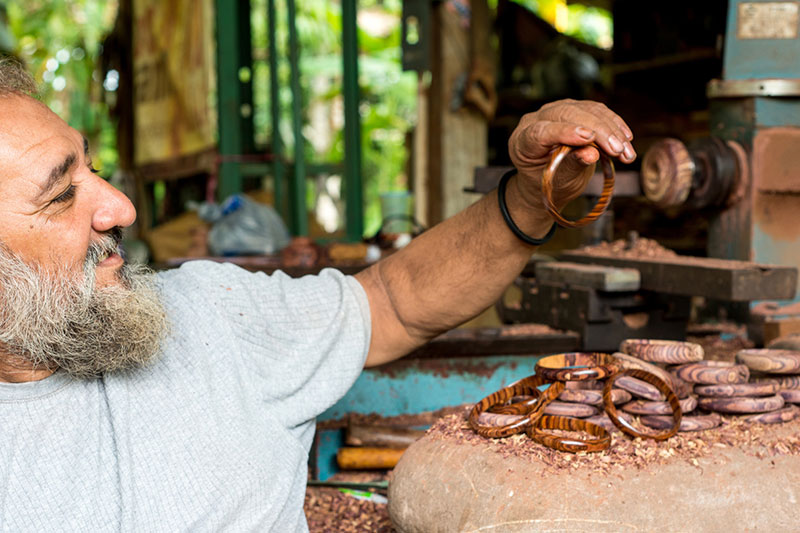 Carving a better future
While it's evident that Rolando works because he loves his craft, his first priority is his family. His earnings support his family of seven.
Rolando's children are still young, yet very aware of and interested in the intriguing work their father does. They gather around him, captivated by his creations, and ask to hear the story and the meaning behind each handcrafted piece.
Rolando hopes one of his children will carry on his artisanal work as well as his unyielding optimism. "One day I dream of having my own factory. I want to build something my children can inherit," he says with pride.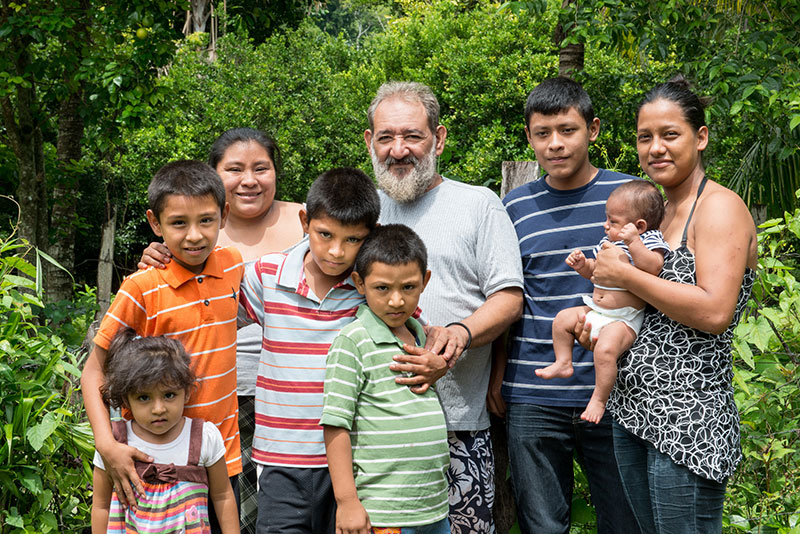 Do you know someone who's a natural optimist? How have they inspired you? Tell us about them in the comments!
Rate this post:
[Total:

0

Average:

0

]