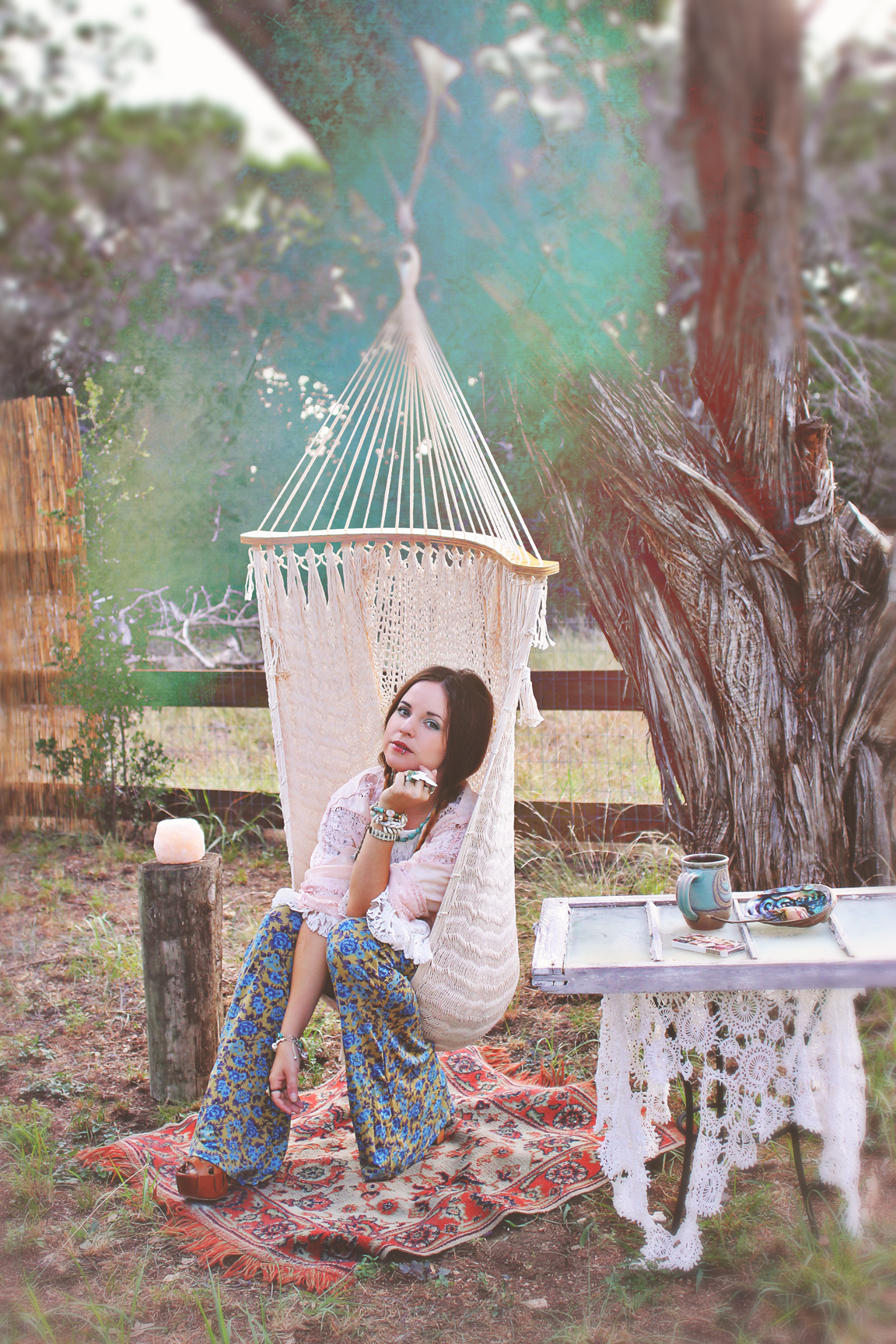 I have been daydreaming of having a hammock style swing chair for so long I can't remember.  One of my favorite things to do is lay in a hammock, but sometimes you want to be able to have the comfort of a hammock and still be able to enjoy a cup of coffee, or write in a journal comfortably.  This is what I love about the hammock swing.  Since hanging this chair in my yard, it has become an almost daily ritual to start my day off enjoying my first cup of coffee in it, while listening to the birds sing their morning songs, watching the deer come out of the woods to graze and watching the sun begin to peek through the trees, and eventually over the tree tops.  The days I take the time to do this, it seems to set the tone for the day.  It actually promotes a more productive morning, after allowing myself that bit of time to wake up slowly in a peaceful manner, while soaking in some nature before sticking my nose in the computer.
I have the same feelings about this hammock chair that I did for the Zapotec handbag from my last post… knowing this was handcrafted by a Maya artist from the Yucatan makes this so much more than just another piece of outdoor furniture.  Everytime I sit in it I can appreciate the fine detail and craftsmanship that goes into creating something like this.  Makes me wonder what stories were told while working the fibers to create this.  I love how they described where the tradition of these hammock chairs derived from… because they are like a mother's womb.  The moment I sat in it I instantly felt like I was in a cocoon, or something of that nature.  So this description makes so much sense.  I love knowing these little facts about the product.
The artists of these hammocks have begun to branch out into different creations including scarves as well.  I think that is a brilliant way to showcase a skill beyond what it was originally intended for!
I had so much fun incorporating this hammock swing into one of my lookbooks for The Bohemian Collective.  I'm sure it will be making even more appearances in them over time.  This chair has quickly become so much more than just a chair.  It has given me peace of mind, relaxation, a place to go and think and even a prop for creative expression.  I can't wait to fix up this little area of our backyard more.  I'd love to surround this chair with flower pots and other outdoor furniture to create a really unique and inviting space.
Rate this post:
[Total:

0

Average:

0

]