The historic workshop was the largest in its time and had been a school for almost all the silver artisans in Antigua. It was about to close its doors. But Pablo chose to save it.
In the center of Antigua near the imposing cathedral and the Captain General Palace, a small workshop door safeguards a historic legacy. This is where Pablo Castellanos works to keep his grandfather's heritage alive. He practices the beautiful art of jewelry in glowing silver and Guatemalan jade.
The quetzal is Guatemala's national bird. A shy and beautiful creature with a red breast and long green feathers, it inhabits the country's cloud forests. For many decades this endangered bird was immortalized in silver bracelets by don Hector Portillo, Pablo's maternal grandfather.
Don Hector left his life in the capital for this small colonial city. He came more than 40 years ago to set up his workshop in the village of San Felipe de Jesus. That workshop grew to be the biggest of its time and eventually employed some 100 artisans.
The workshop was a school for almost all the silver artisans in Antigua. "He was so patient as he taught. If a piece of jewelry didn't come out right, he'd melt the silver and start over again and again, as many times as was necessary to achieve the result he wanted," Pablo recalls. Pablo is don Hector's grandson and the heir to his grandfather's art.
Although he spent many, many afternoons playing in his grandparents' workshop under their watchful eyes, Pablo never showed an interest in learning the art. His plan was to find a profession and live his life far away from handicrafts.
However, life had a harsh turnaround in store. The years took their toll on don Hector's energy and he no longer had the strength to maintain such a large workshop and look after the showroom at the same time.
Pablo is quiet and reserved. It's hard for him to remember and talk about his grandfather's last years. He remains silent and keeps the tools for carving the traditional quetzals in a box. These birds are still sold in the artisan markets of Antigua.
When don Hector passed away, Pablo was 18 years old. He was at just the age when young people in Guatemala choose the profession they'll study and practice all their lives. It was time to make a decision. His brothers had made their lives far from their grandfather's workshop and his mother had emigrated to the US in search of a better job.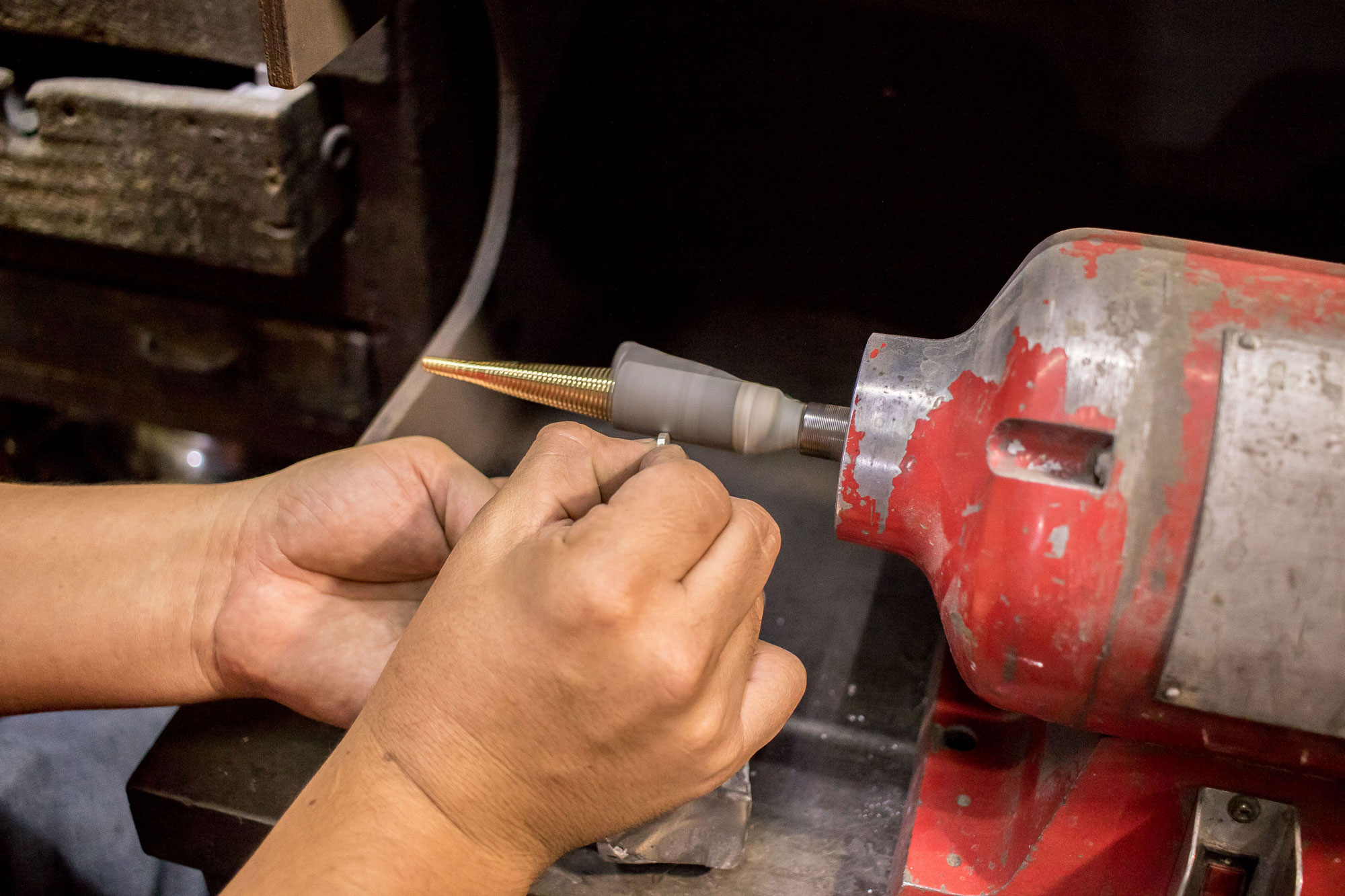 The historic workshop was about to close its doors, but Pablo chose to save it. With his wife's help, he was able to rent a small commercial space near the city's central park. He began moving the old machinery and manual tools there along with some of the furniture his grandfather left.
Pablo walks slowly amid these cherished objects. The furniture reveals the time that has passed. It's worn and has scratches caused by the work of years but it also shows the use of fine woods such as mahogany and cedar, the thick boards that made each piece solid and there are even small decorative details at the corners.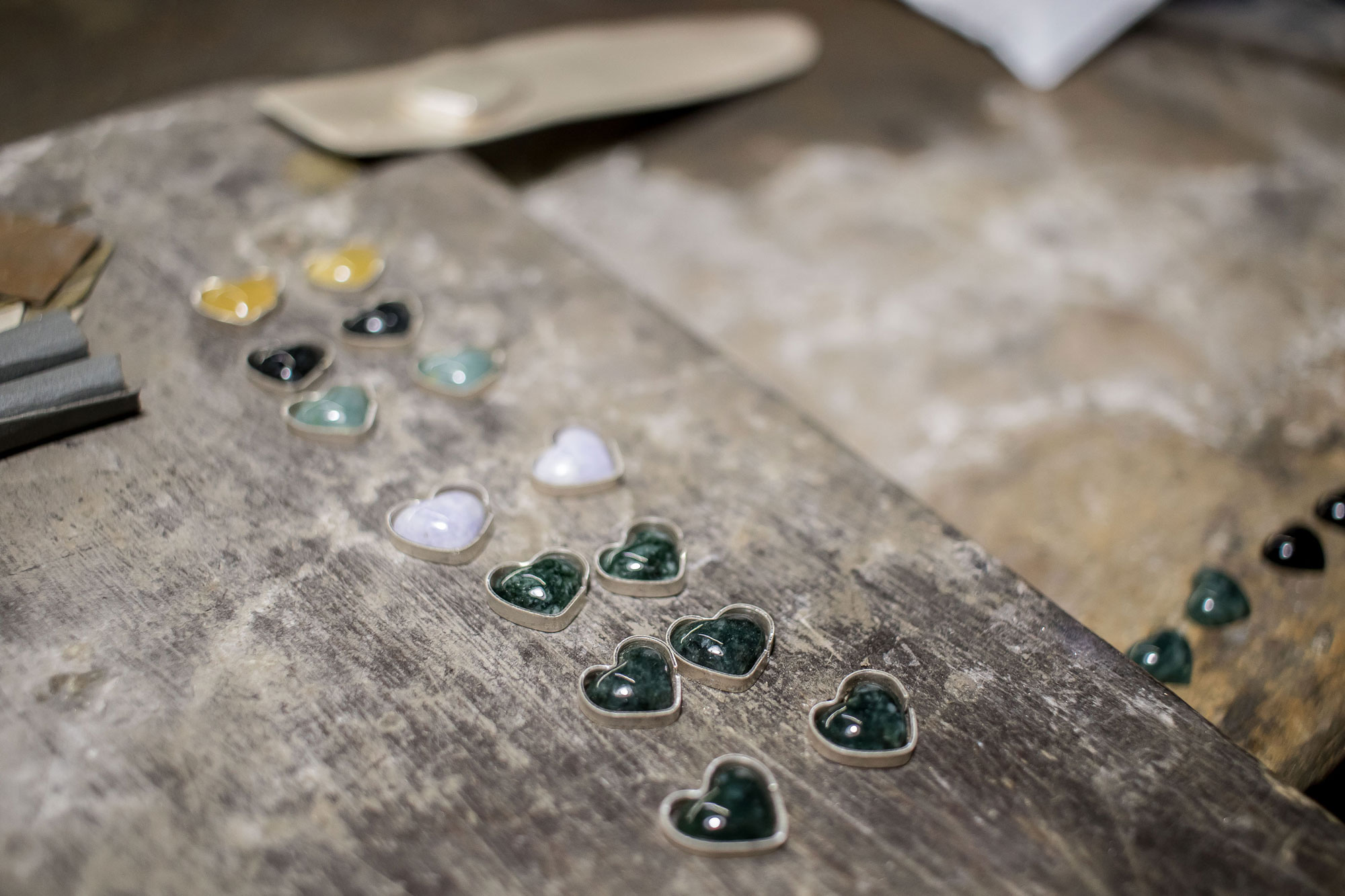 His greatest challenge was to rescue his grandfather's art after his death. Don Hector had given Pablo some training but he had to find additional instruction by seeking out artisans who had once studied with his grandfather. "It wasn't easy. Often, we tend to be extremely protective about our work and we don't teach others for fear of losing our clients," Pablo explains.
Once he'd mastered the art, Pablo began to experiment with other forms and add precious stones to his creations. He bought small machines that modernized his work and made it easier.
Thanks to this, he's been able to support his home and family and has enjoyed watching his 12-year-old daughter grow.
The times have changed a lot since don Hector established his workshop. Although Pablo doesn't have a large workshop as his grandfather did, he has been able to take his work beyond the borders of Guatemala. He sells to other countries through NOVICA, which lets his jewelry reach markets he never dreamed of reaching. NOVICA assures him a steady income and this is especially important when there's a drop in Guatemalan tourism.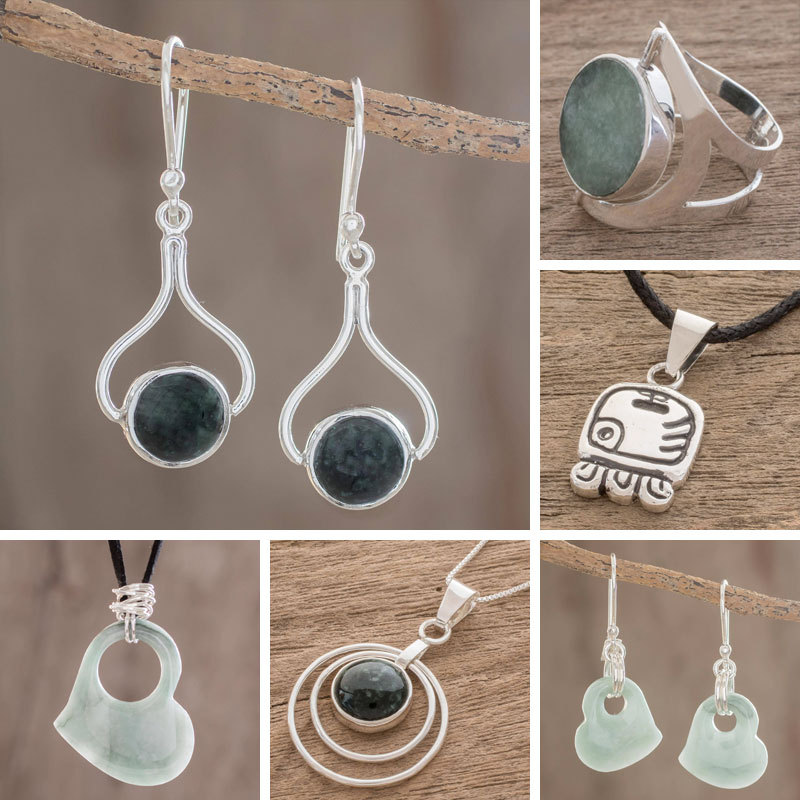 "I value this work highly and always give it my best efforts. Shoppers appreciate this. They know I'll never use a lower quality silver to earn a little more money. They know that, if they bring me a piece of antique jewelry to restore, I'll deliver it complete and radiant," he says.
Pablo intends to keep that small workshop door open for as long as is necessary. Perhaps a new generation will carry on with don Hector's legacy and Pablo's persistence.