My kids constantly refer to me as the hippie. Hey! I grew up in the 60's and I may have grown up but I've never outgrown the look! Jeans, t-shirt, bold rings and, of course, silver bracelets! As in, the more the merrier. Some women are able to pull off that dainty single bracelet look; I am not one of them. I need to stack mine! True, it might just be my excuse to buy more sparkly, jewelry but I would rather go with that 'not being dainty thing' instead. (Insert very large grin right here!)
Everyone seems to have different ideas on the proper way to stack silver bracelets. I say stack what makes you happy! If you're lucky enough to have a grown daughter, she will definitely let you know when you've done it wrong. No daughter? Never fear, I have a couple hints or ideas to get you started.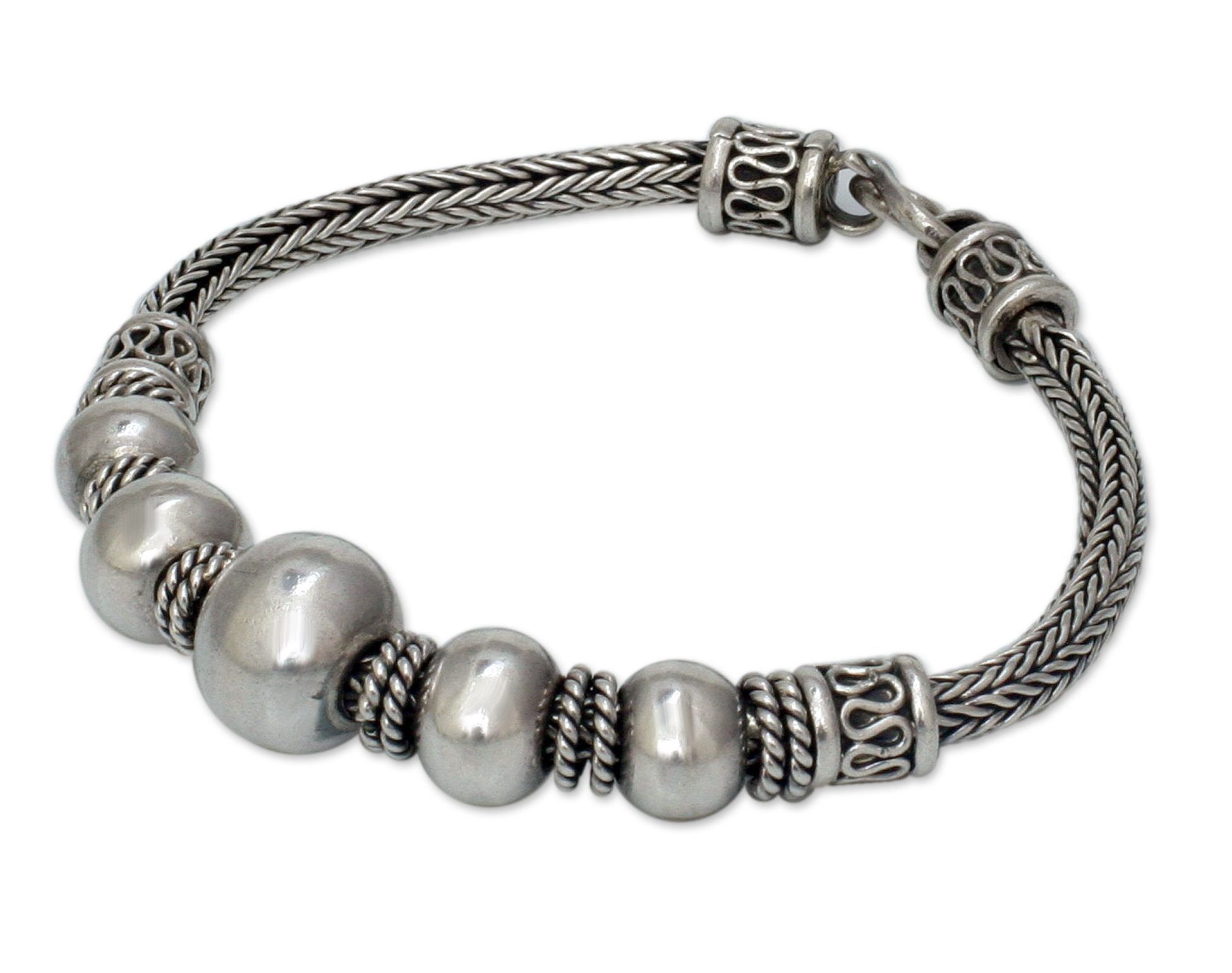 When I am stacking my silver bracelets I like to start with the larger bracelet and build around it. There are so many silver bracelets available from NOVICA starting with this sterling silver braided bracelet, 'Thai Moons'. I love the different textures along with the silver and oxidized silver mix. This bracelet would allow me to add a bracelet with colored beads, polished silver or silver on leather. This bracelet would tie everything together! Not to mention it would look spectacular all alone!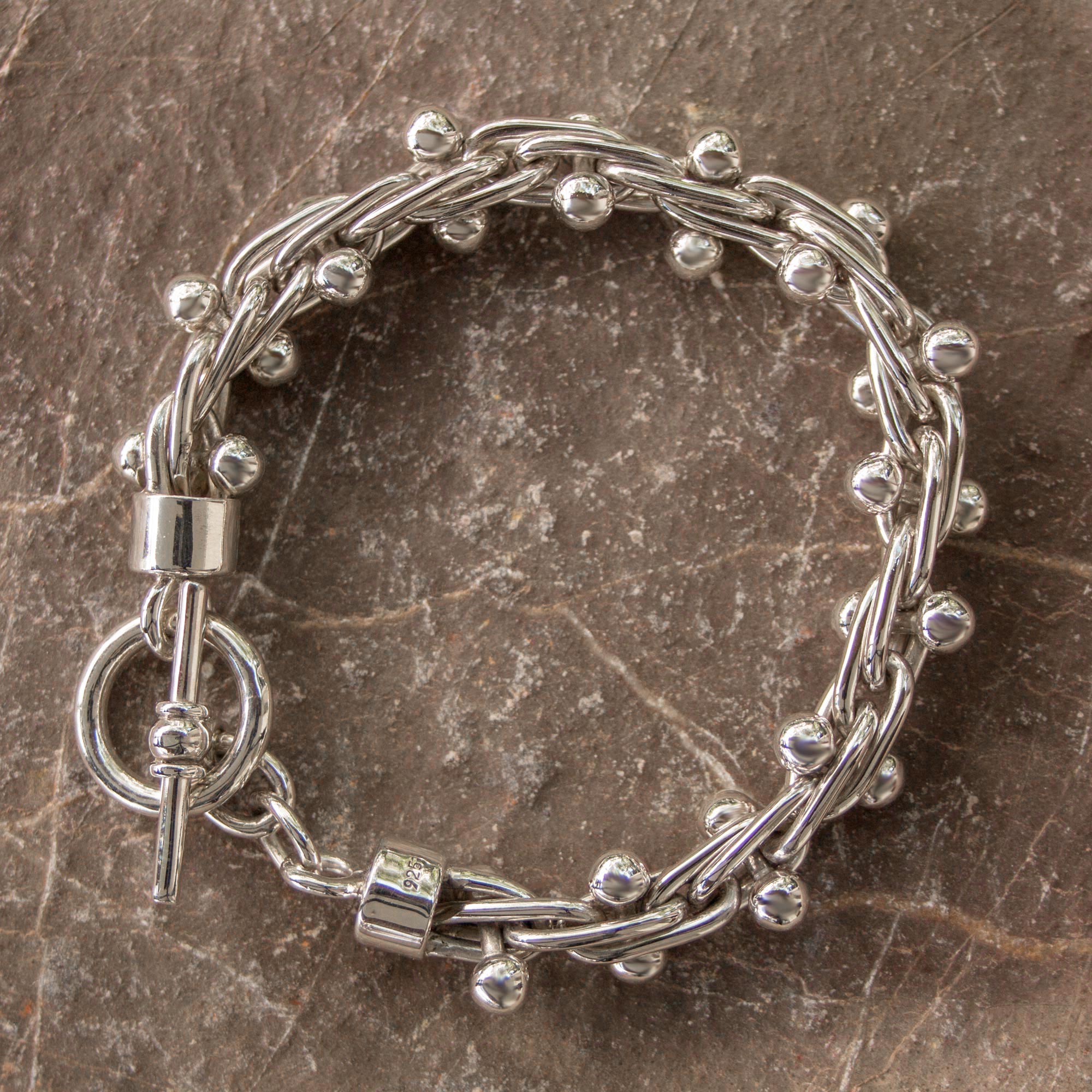 With the 'Thai Moons' bracelet I would add the modern Taxco silver link bracelet, 'Charisma'.  I have to admit that this little bracelet makes my heart go pitter-patter BIG TIME! Adding this polished silver bracelet will add style and elegance along with a touch of whimsy because Oscar Figueroa Escorcia took his inspiration from the children's "Jacks" game. This child of the 60's is truly giddy over this piece.
This next bracelet is actually a pair of sterling silver bangles called 'Secrets' which draws together the colors and design of the 'Thai Moon' bracelet and shine of the 'Charisma' bracelet.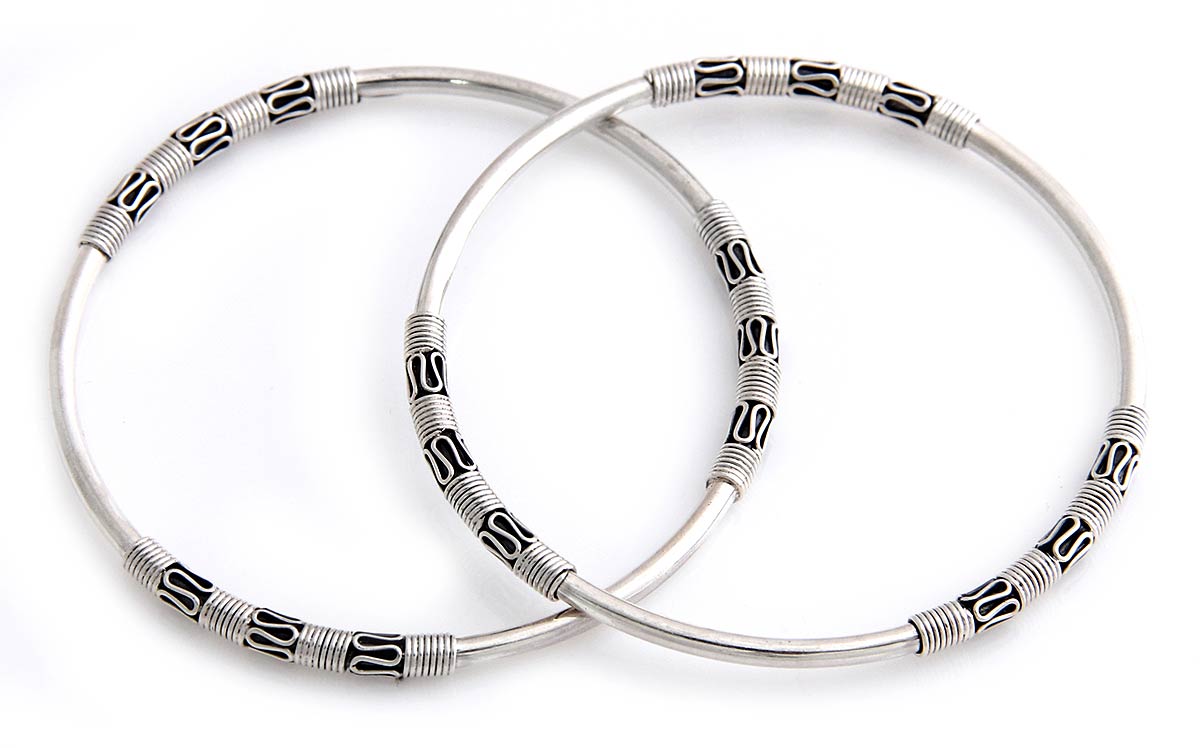 Another absolute favorite is to add leather to my silver stacking bracelets. That may be 100% hippie roots sneaking in here, but my collection always includes leather bracelets. The handmade silver bracelet 'Hill Tribe Cross' fits the bill perfectly. Deep brown leather and bright silver beads make this one a definite must have.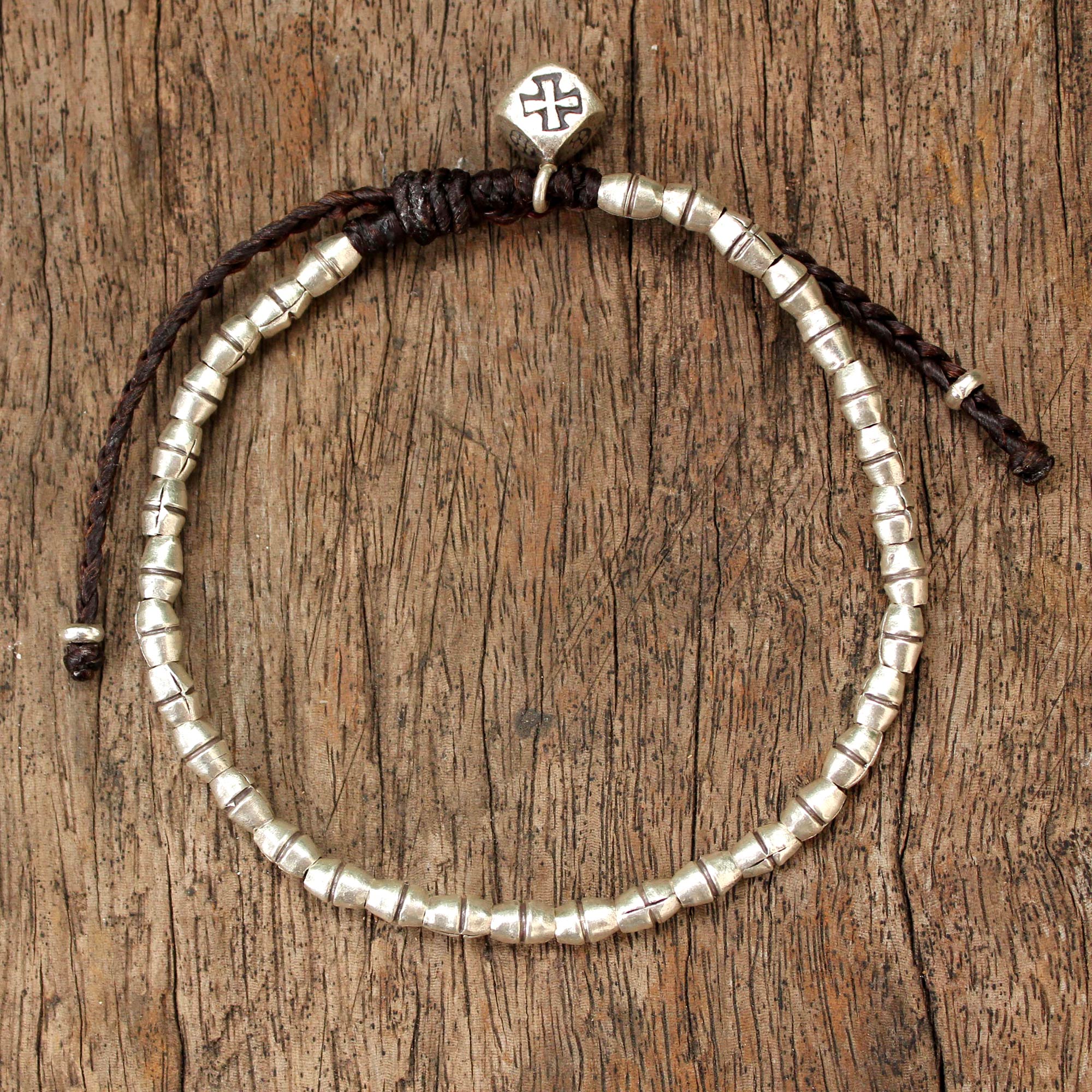 Now personally, I think this stack needs the pop of color from a gemstone bracelet for the finishing touch. I am truly torn between the next two bracelets. Starting with 'Love's Energy' which has the brilliant, crimson red garnets that will look amazing with the brown leather in the 'Hill Tribe Cross' bracelet, the silver accent balls of 'Love's Energy' ties the 'Charisma' bracelet in very nicely.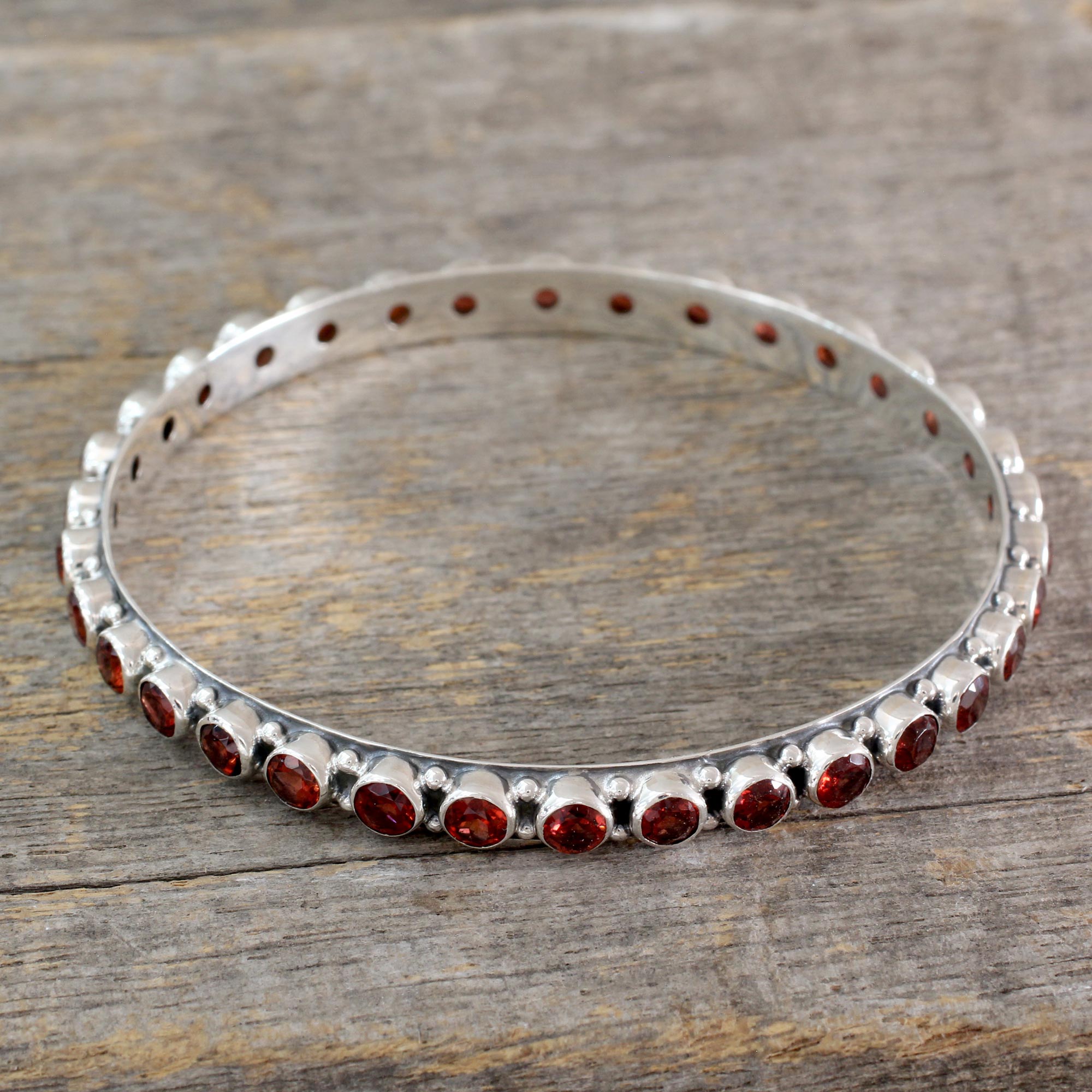 If 'Love's Energy' doesn't add enough color for you, then the sterling silver and turquoise beaded bracelet, 'Blue Raindrops' should fit the bill quite nicely.  What an absolutely beautiful, bold, pop of color! It screams SPRING to me! (as in no more rain please!)
To top off my stack I would personally like to add a bright silver pop to my wrist. This three-strand bracelet from Peru, 'Love Bond' would blend my wrist art together perfectly. It's fun, pretty, and oh, so polished. It would look amazing on its own or in the stack.  So many options!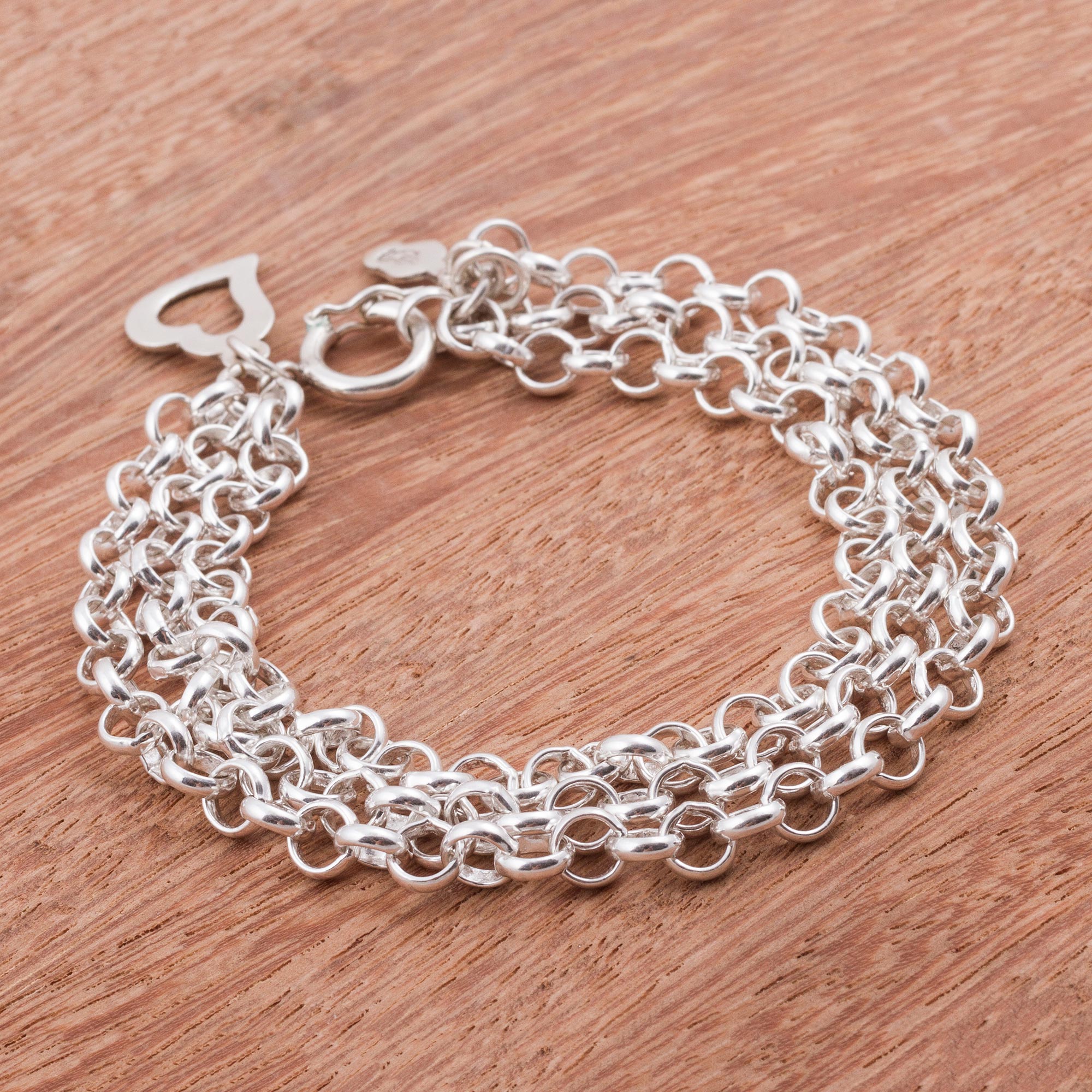 Layering bracelets is fun! It's creative! It can give any woman (or man,) an instant bohemian look that will definitely be an eye-catching statement. Not to mention it's a wonderful way to show off that latest manicure.  Trust me, I'm a hippy, it's what we do!  The best place to find stackable bracelets? Silver, leather, gold, beaded or cotton cord; NOVICA, of course! The selection will astound you!
Now, I'm off. I have some arm candy shopping to do!