I play in a ukekele band here in Long Beach, California, called The GeriatriX.  Although the uke is my main instrument, I like to add to our sound by using a variety of percussion instruments.  Boy oh boy was I happy when I saw a Mini cajón in my latest look in NOVICA.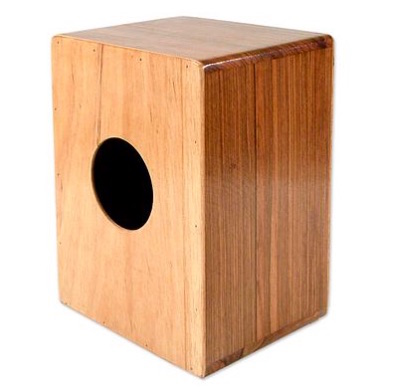 I found it in the home decor  section under musical instruments. The Harvest Beat , as this mini cajón is called, looked to be of the highest quality and how could it not be? This mini cajón was hand crafted by the skilled hands of Dionisio Quilla.
Mr. Quilla crafts the cajón from hi guerilla wood. Literally meaning "box," the cajón is hollow and features a hole on one side.  Dionisio Quilla was born in Peru's Puno province in 1942.  When he was eight years old, Quilla begin to learn his craft from his father, and started making instruments just for fun. Gradually, his technique began to improve and now his instruments are of the highest quality. Besides making the cajón, Dionisio  handcrafts most traditional Peruvian musical instruments. His work is a way of life and an activity that has enabled him to provide for his family as well as an education for his six children. Now, four of his children are studying for a university degree and two are studying technical courses.  To read more about the artist.…View full artist profile.  
The cajón has come to its own here in the United States as well.  Now it is not only used by South American musicians, but equally at home wherever a drummer is needed.  Many bands use a cajón player in addition to another drummer or substituting the drum kit with a cajón exclusively.  You often see a cajón player along side  other percussion players, adding its distinctive sound to the mix.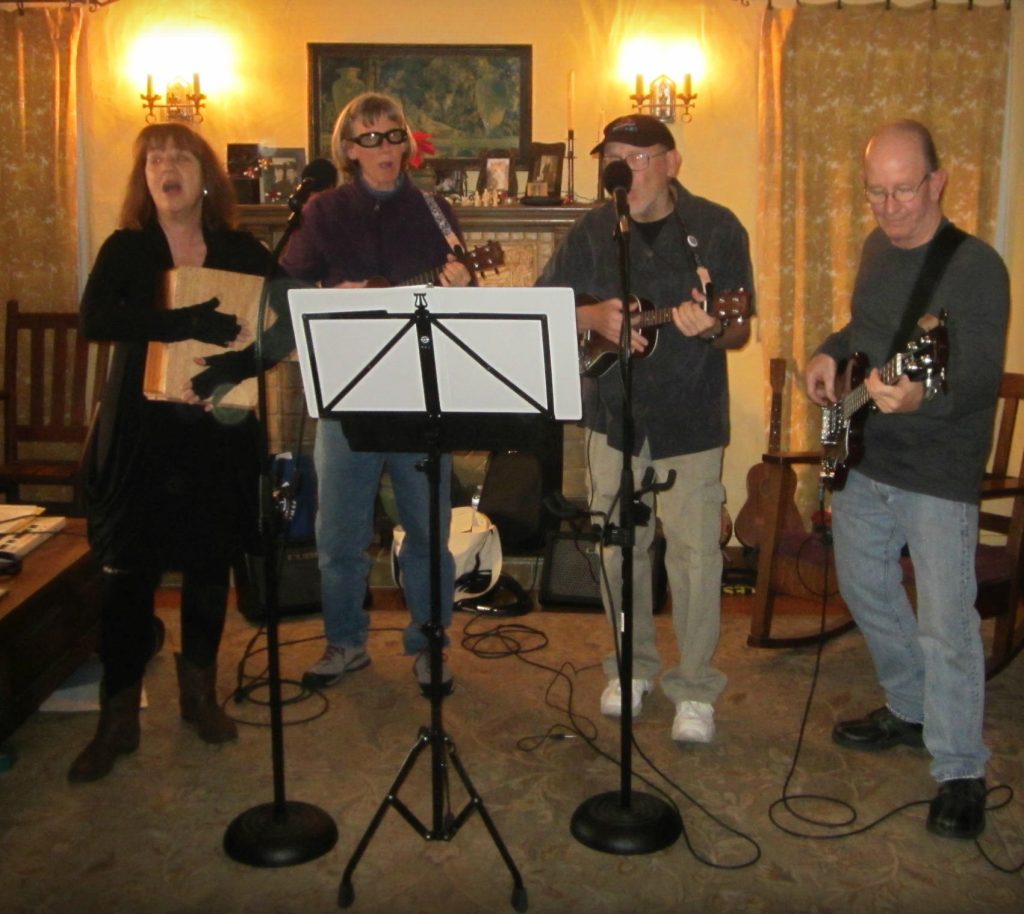 The cajón can be used in so many ways.   Many sidewalk performers, or buskers, use it exclusively simply because of its portability and easy set up. In this case, because it is a mini cajón, you don't actually sit on it,  but rather hold it while playing or setting it on top of a table or on your lap.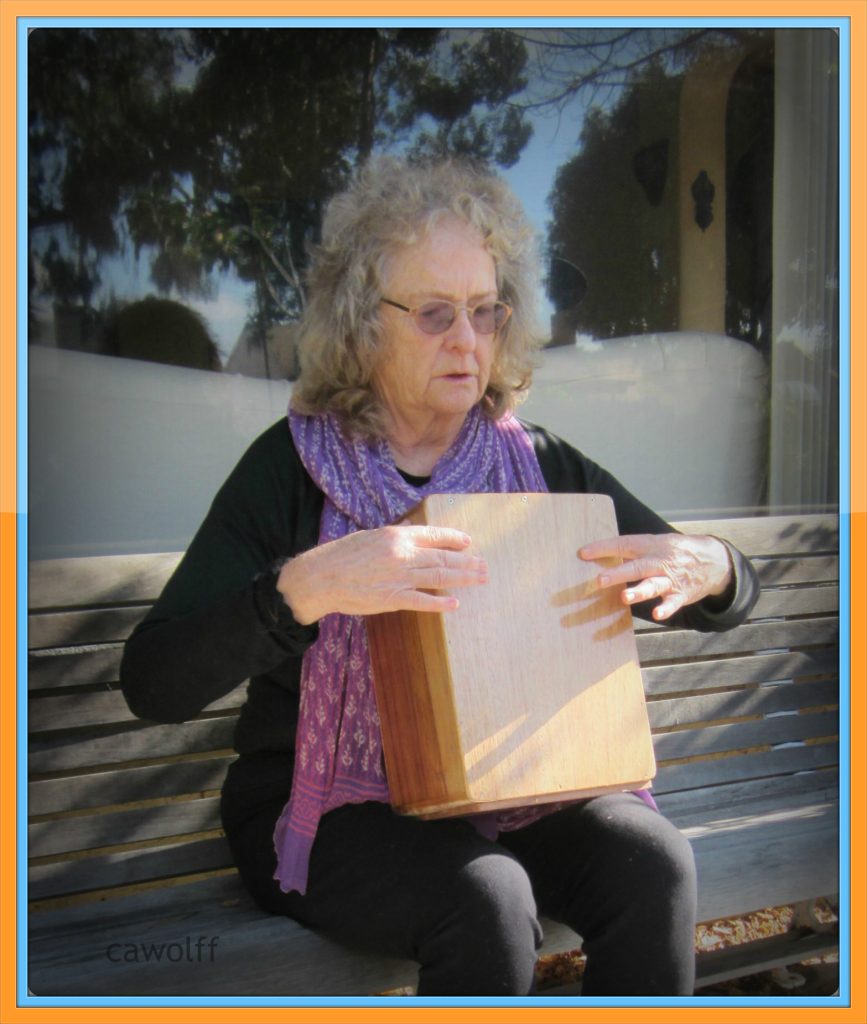 And don't think you have to be a well schooled musician.  A cajón is a perfect place to start playing music.  Do you pound along to the beat on a table top while watching a band?  Do you bang on your car steering wheel while listening to your favorite song on the radio?  Well there you go, you have the makings of being a very competent cajón player.  And what a great way to introduce your children to playing an instrument.
Here's a video showing Harvest Beat in action.
Rate this post:
[Total:

0

Average:

0

]