A gentle breeze caresses your face as your bare feet sink into the warm grains of the golden sand with each step you take along the beach. You gaze dreamily out to the turquoise waters of the sea that sparkle under the light of the sun.
A swooping arc of a seagull nearby captures your attention as it caws and flies into the distance where the sea and sky melt into each other in a mesmerizing weaving of azure and turquoise.
The alluring beauty of turquoise carries us to lands of warm waters and clear skies.
Turquoise is known as one of the world's most ancient and powerful stones and has been valued by many cultures for thousands of years for its beauty and reputed life-giving qualities.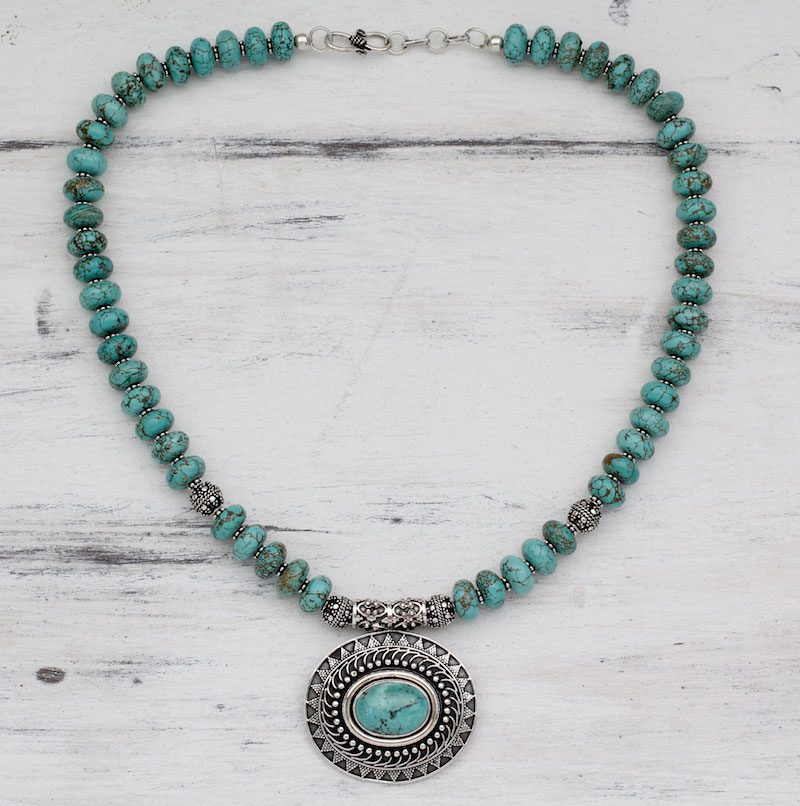 The earliest record of turquoise was from the ancient Egyptians over 6,000 years ago who used it mostly as jewelry and ornaments.
Within Tibet, turquoise has a history of thousands of years and is believed to bring health, good fortune, and protection. It's so valued by the Tibetans that it is the national gem.
In North America, the earliest known use of turquoise was in Chaco Canyon, New Mexico, 2000 years ago. Ancient artists used it for jewelry, ornamentation, amulets, and small sculptures.
The Apache of North America believed that turquoise attached to a bow increased a warrior's accuracy and that putting turquoise on a horse's bridle would ensure that the horse would be sure-footed.
Enjoy the mystique and allure of turquoise as the birthstone of December, in these exquisite pieces below.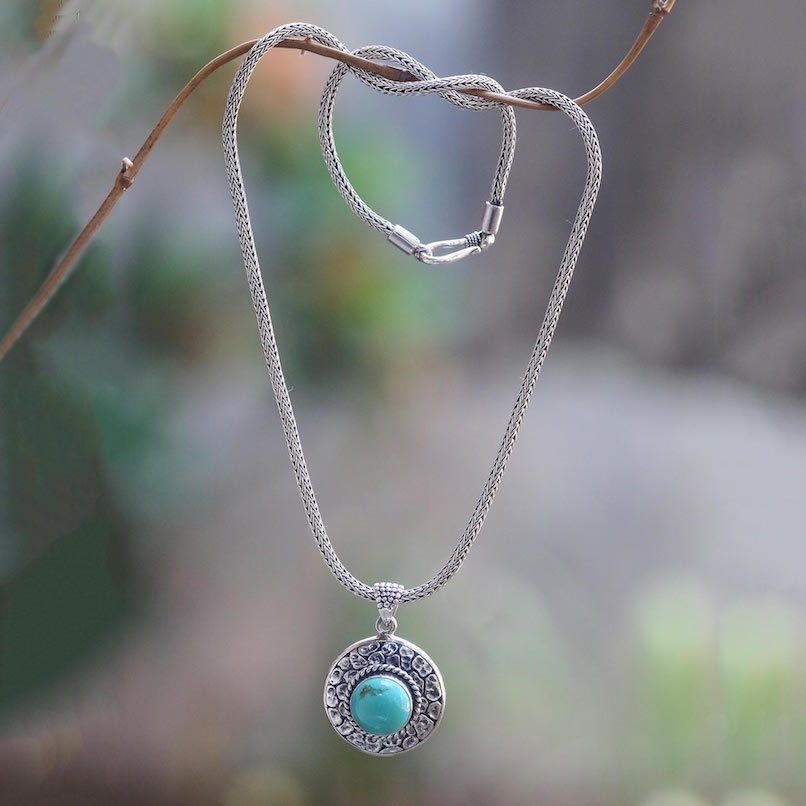 Four carats of precious turquoise will shimmer as you wear this medallion pendant created by Wayan Asmana of Bali.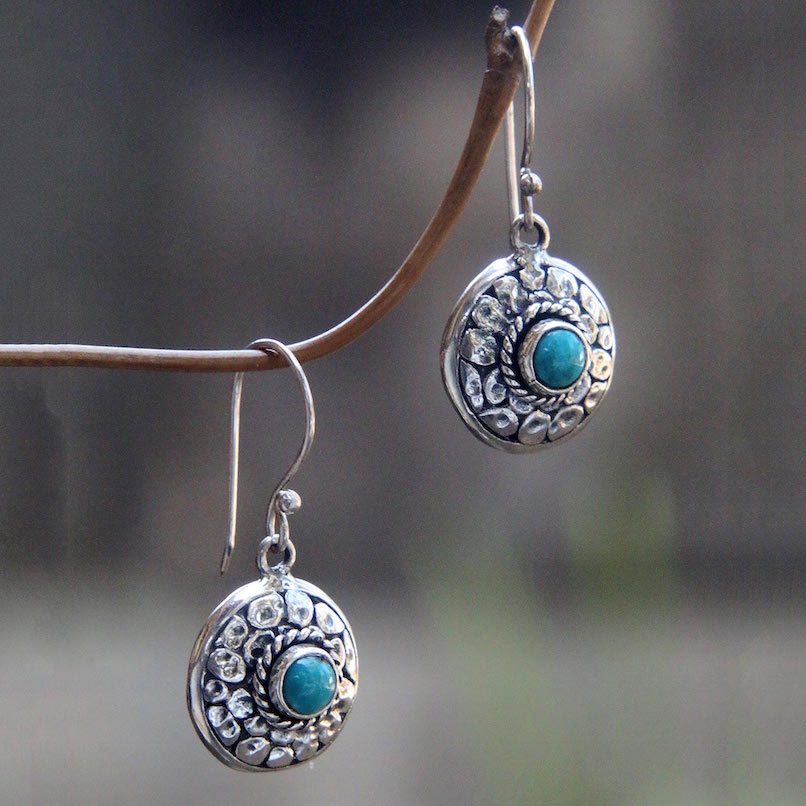 Matching earrings create a set. The natural turquoise glows a serene blue that will remind you of the warm waters of the sea in this handcrafted pair of sterling silver earrings, also created by Wayan Asmana.  More turquoise earrings here.
This stunning piece by Guillermo Arregui showcases the hypnotic blue allure of turquoise that will sweep you away to the waters of the Caribbean. Here are even more turquoise necklaces to dazzle and enchant.
The heavenly beauty of turquoise is mesmerizing in this contemporary Balinese cocktail ring, crafted by hand by Yus Swarmana.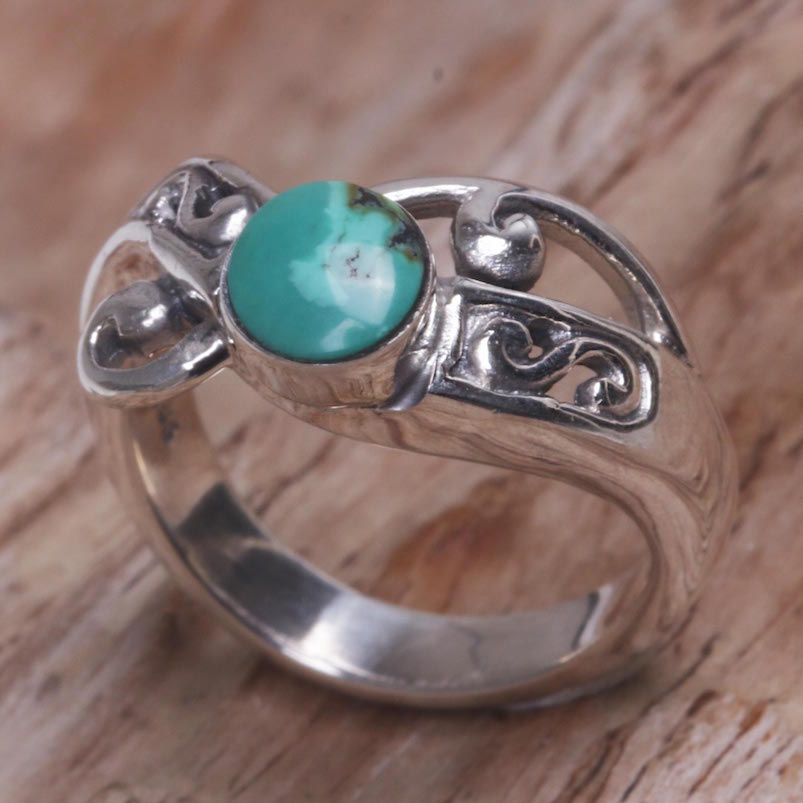 Shimmering natural turquoise crowns this beautiful single-stone ring.  More turquoise rings here.
Did you know that turquoise also comes in purple and green?  The examples below are just riveting!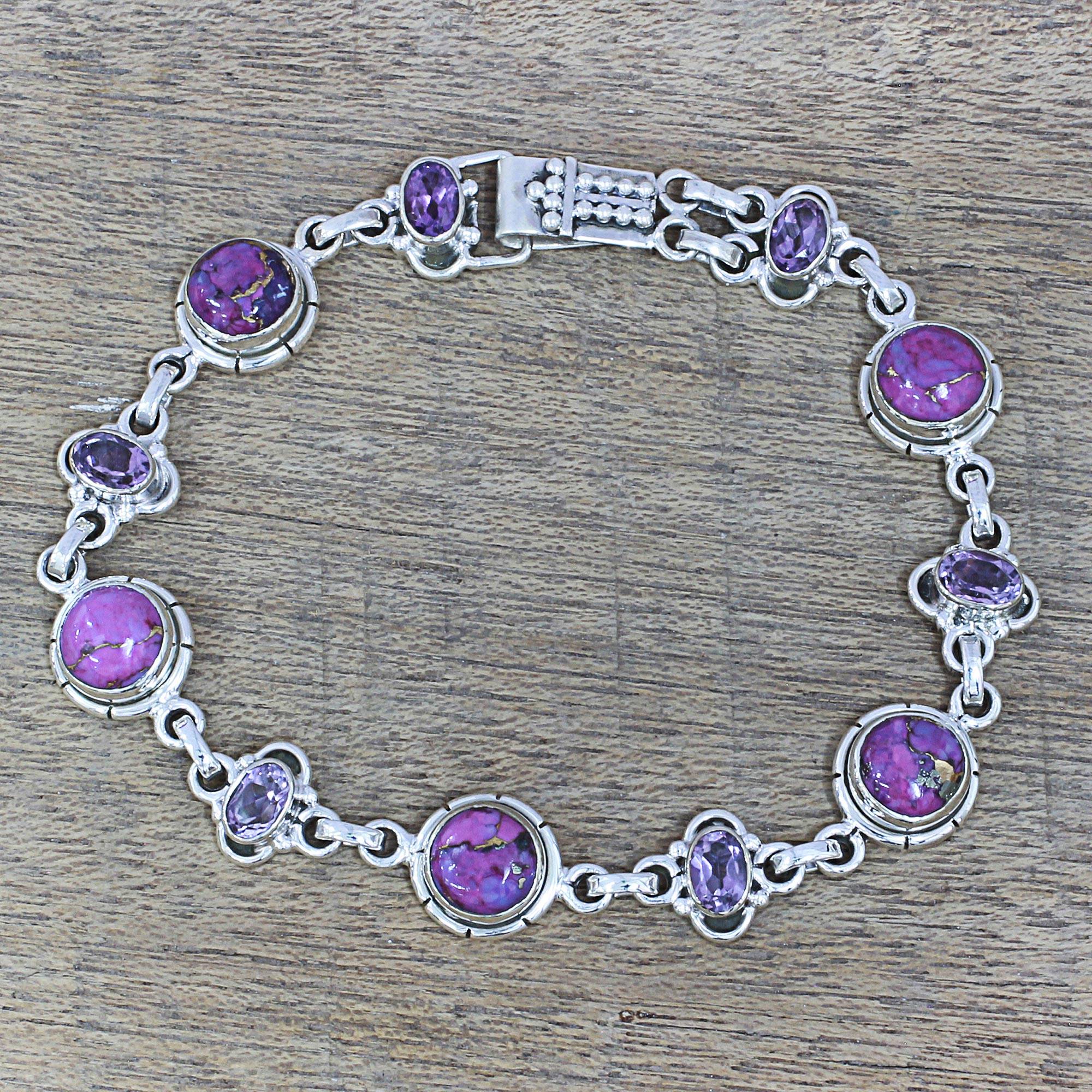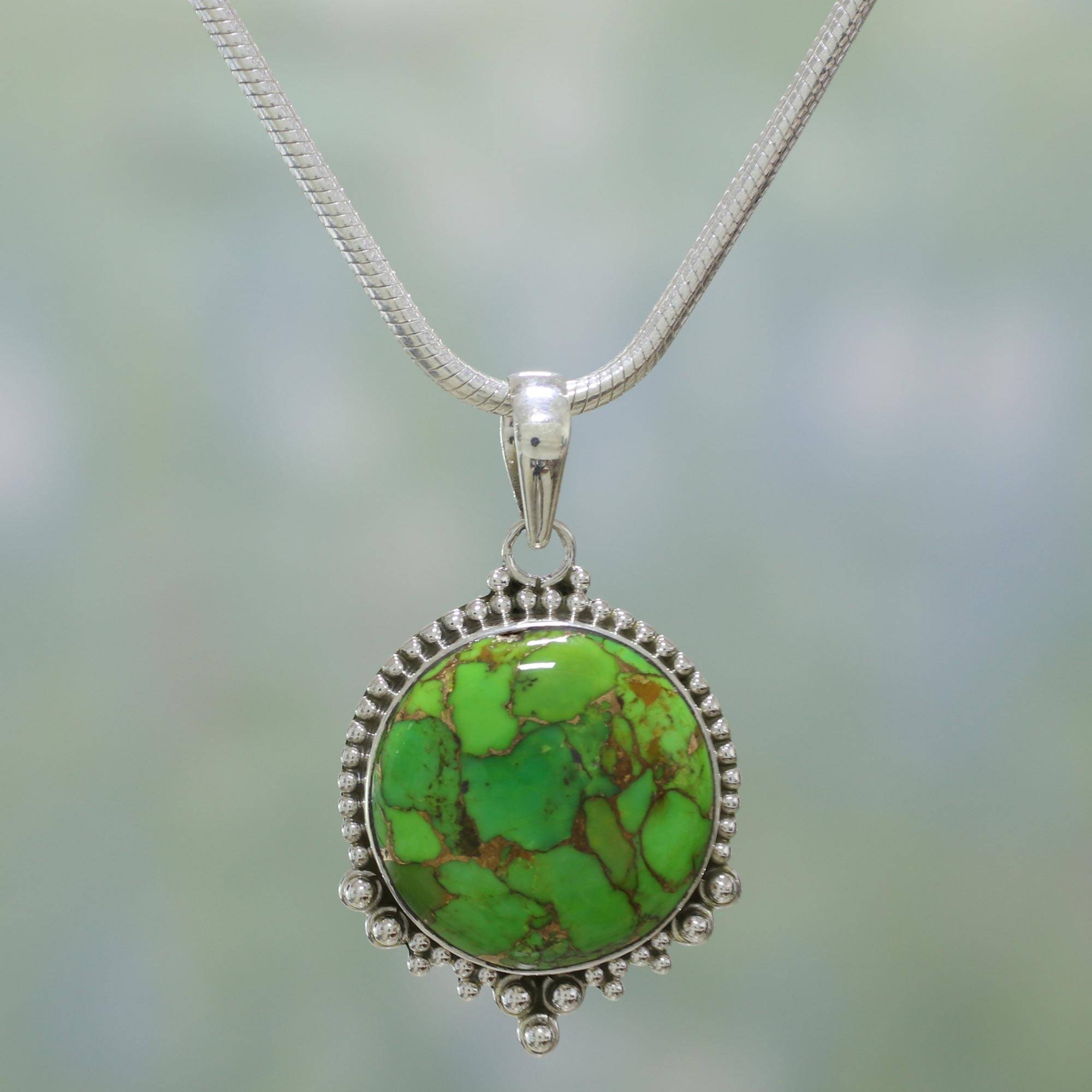 The mystique and allure of turquoise captured so skillfully by the artisans and appreciated by you as a gift will support artisans from around the world to continue to share such beauty and talent.
Rate this post:
[Total:

0

Average:

0

]