Fall is my favorite time of year.  I love the cooler days, crunchy leaves and all the beautiful colors around me.  The colors are changing and turning more vibrant every day.   With those cooler days, comes sweaters, coats and boots.  I tend to wear basic colors; black, brown and navy, so adding a pop of color with a scarf can make an outfit change immediately.  You can make the most mundane outfit look completely different, without spending a fortune, just by adding a scarf.
Earlier this month I was looking at all the beautiful scarves on NOVICA, there were so many colorful options.  I decided to do a little holiday shopping while also adding a new scarf to my wardrobe.  I kept gravitating towards Vinita's combination of vibrant and subtle colors.  Many of her scarves are 100% silk and she takes pride in mixing her own colors to insure the dyeing colors are the right color.  I also love her dedication to the detail of the fabric as she checks every piece to insure that it is defect free.
I ended up choosing the Blue Fantasy Silk Scarf and the Turquoise Fantasy Silk Scarf.  They both come as a pair so they can be intertwined together or worn alone.  The gorgeous colors vary from light to dark.  I had to wrap these back up before I decided to keep both of them.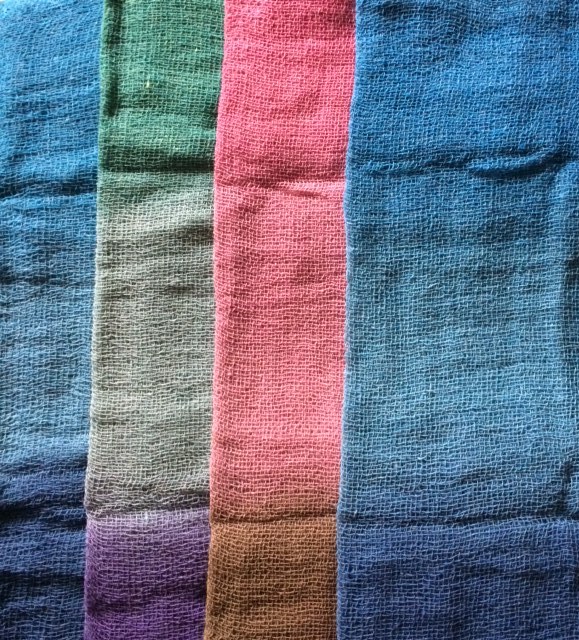 I went with the Brown Beige Duet, a reversible cotton scarf for me.  It's a neutral combination of the browns I love to wear.  There is a beige and brown layer sewn together to achieve the reversibility of the scarf.  I was drawn to this one for adding a touch of contrast to my outfit while wearing my boots.
I enjoy seeing how others add scarves to change the look of an outfit.  When you chose a scarf, do you match your outfit or add a color that tends to stand out more than blend?  The friends who will be receiving these scarves are going to love them.  I can't wait for the holidays to give them their gifts.
What are your favorite Fall accessory?  I found another beautiful Fall scarf and a shawl which would also make wonderful additions to any wardrobe.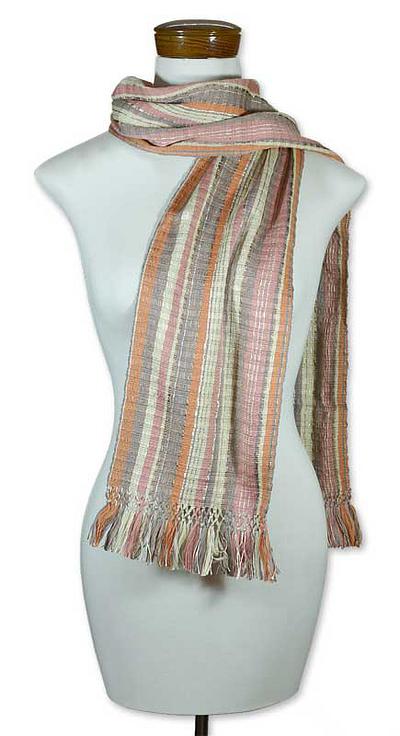 The Sugar Shimmer Unique Cotton Blend Fall Colors Scarf and the
Fall Foliage Fair Trade Silk and Cotton Shawl