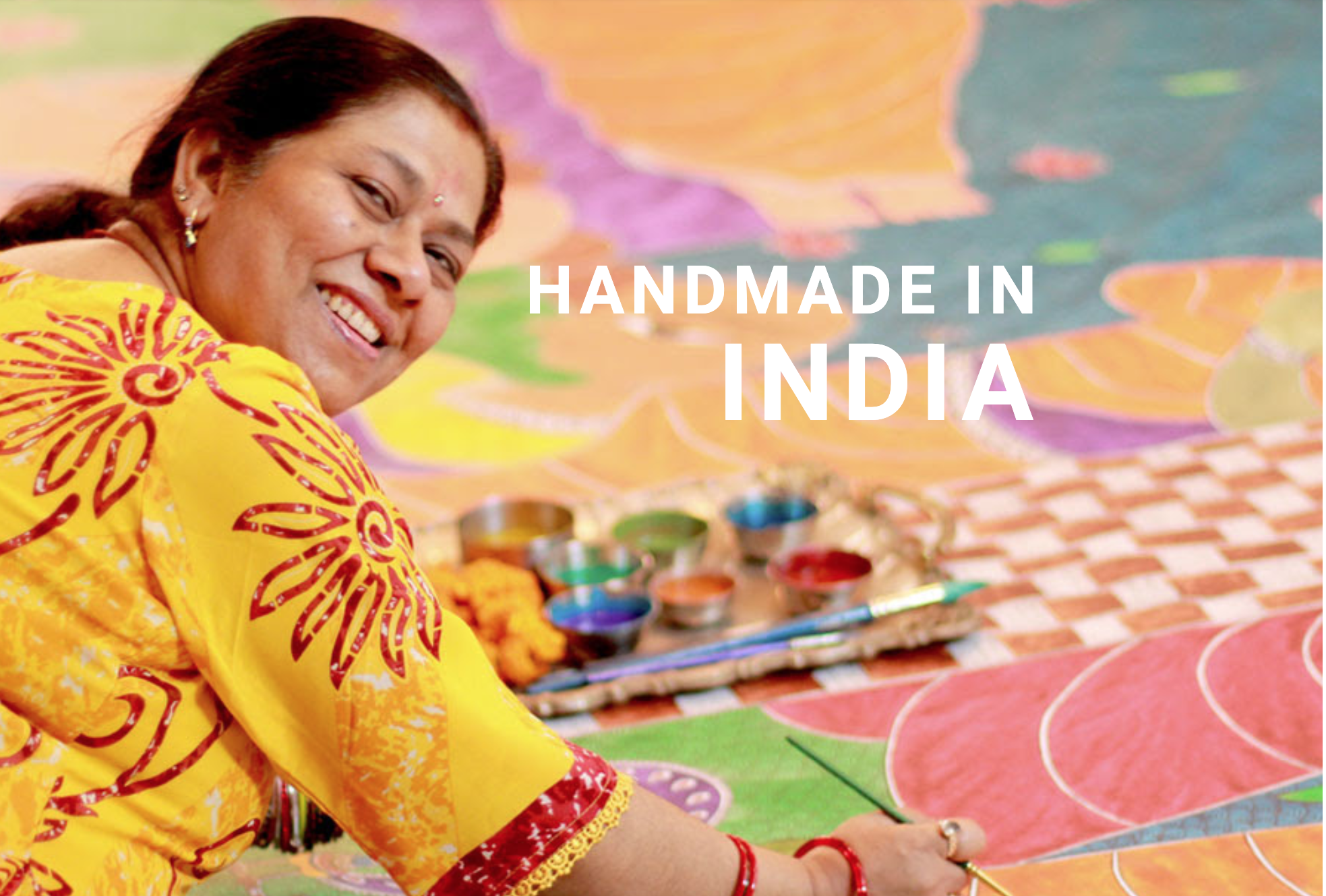 We often remember Mahatma Gandhi for his inspiring lessons on non-violence and the importance of embodying the change you want to see in the world. We also celebrate his advocacy for buying and supporting local Indian handicrafts. For Gandhi, India's self-reliance and self-sufficiency were rooted in Swadeshi, a movement that understood the connection between national freedom and the empowerment of local artisans to shape and determine their own futures.
Memories of Gandhi
How today's artisans remember and apply the teachings of India's most iconic historical figure.
Rajnandinee and Srabonti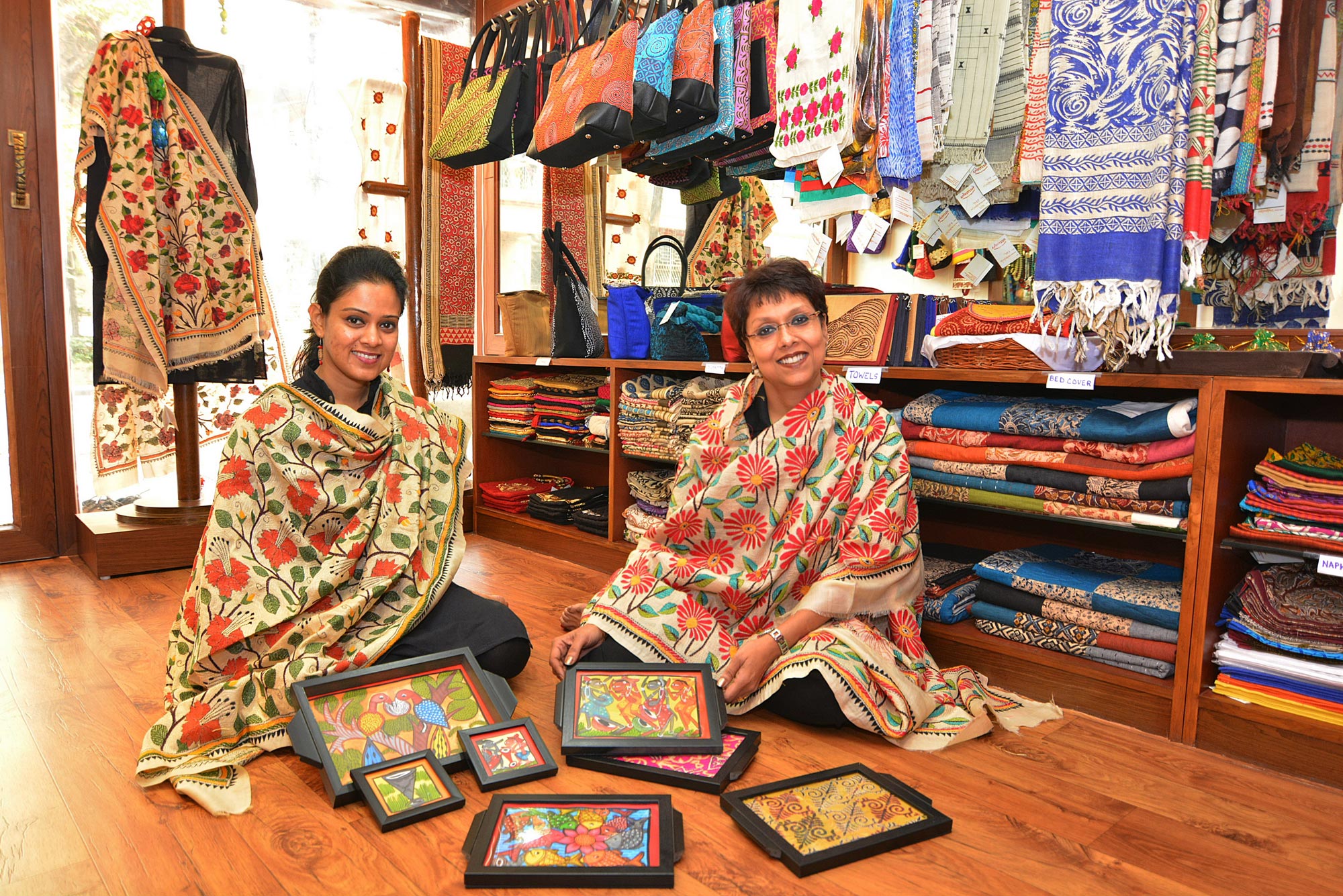 "As kids, we were always reminded of Gandhi's principle of non-violence (Ahimsa) and how we should practice that in our daily life. As they say, with good hearts, you can win all battles. We strongly believe in that concept and we hope that the coming generation also follows this principle and makes this world a better place to live.
As part of our social responsibility, we support the underprivileged children of a school in our city Kolkata and help them with their basic needs. What we love to see at the end of the day is the smile on their face and we feel happy that we could give back to society, just as 'The Father of the Nation' did all through his life."
Una Gupta

"One of the ideas advocated by Gandhi was the concept of 'unity in diversity.' To a large extent, India has been founded on this ideal. The younger generation needs to appreciate the value of diversity of religion, language, and culture found in India and understand that it is only by accepting and supporting this diversity that we as a nation can survive and prosper.
I grew up in a middle-class family where my father was a professor. During my growing-up years, I often felt that good fashion was out of my reach (and of most of the middle and lower classes). Therefore, my goal has been to design clothes that are both fashionable and accessible to working-class women. And I am so proud to have been able to achieve my dream." 

Shubhra Singh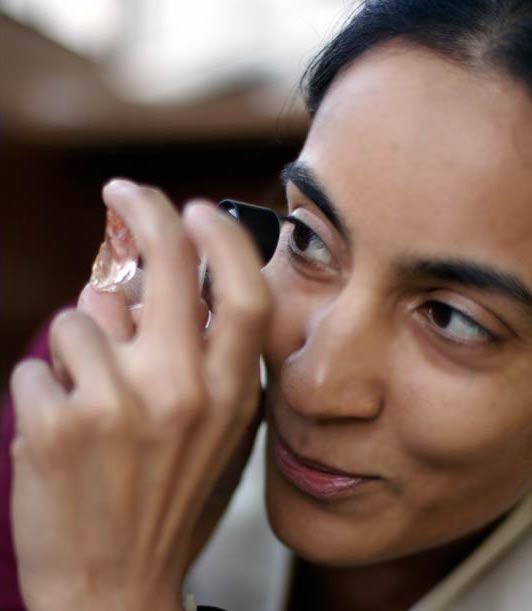 "Gandhi wanted a revival of handicrafts and artisanal industries for more inclusive development of India. My grandmother attended several of Gandhi's sabhas/general meetings in her childhood. She participated in picketing and other civil disobedience activities.
It was the influence of Gandhi and other like-minded freedom fighters that made my grandparents give all girls in the family the best possible education. My grandmother herself studied medicine along with my grandfather. Her sister ran a successful printing press. They had charkhas/spinning wheels at home and wore khadi all their lives."
Rate this post:
[Total:

0

Average:

0

]