As a young woman, I was very envious of my little brother for a silly, irrational reason:  He had a beautiful birthstone!  As an April baby, my stone is the diamond and while undeniably lovely, the younger version of me wanted something with beautiful color. Peridot was my ideal hue!
While peridot is a gemstone that occurs only in green, its intensity and tint can vary, depending on how much iron is contained within the crystal structure. This is why the hue of individual gems can vary from yellow to olive to even brownish-green.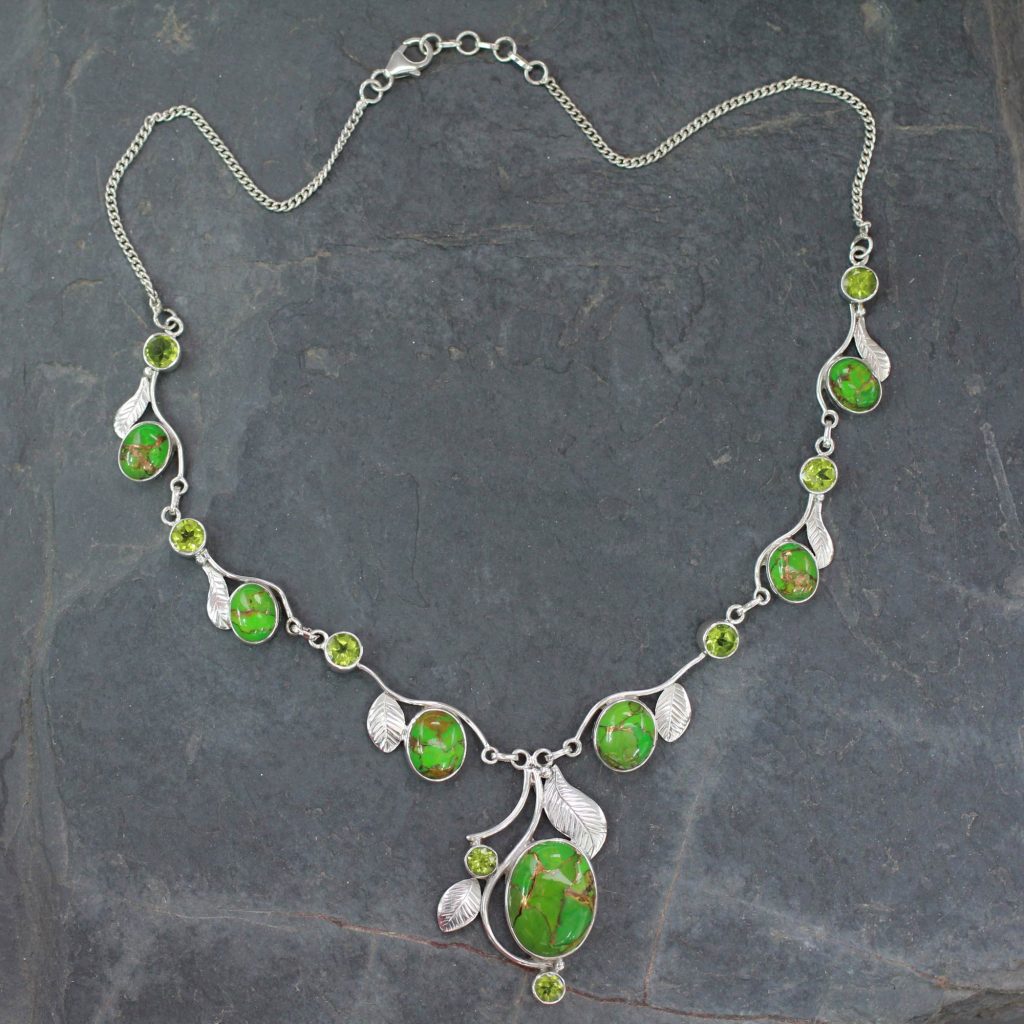 Peridot necklaces come in all shapes and sizes, and the gem can be teamed with a variety of other stones.  Its pleasing color seems to go with almost anything!  In the necklace shown above, small peridot stones accent the larger, more bold green composite turquoise gems.  Below, seven colorful gems share their natural energies in the design of a chakra necklace, including garnet, citrine, amethyst, iolite, carnelian, blue topaz, and peridot. Each gem's color is associated with one of the seven energy vortexes in the body and it is thought that their alignment results in a sense of well-being.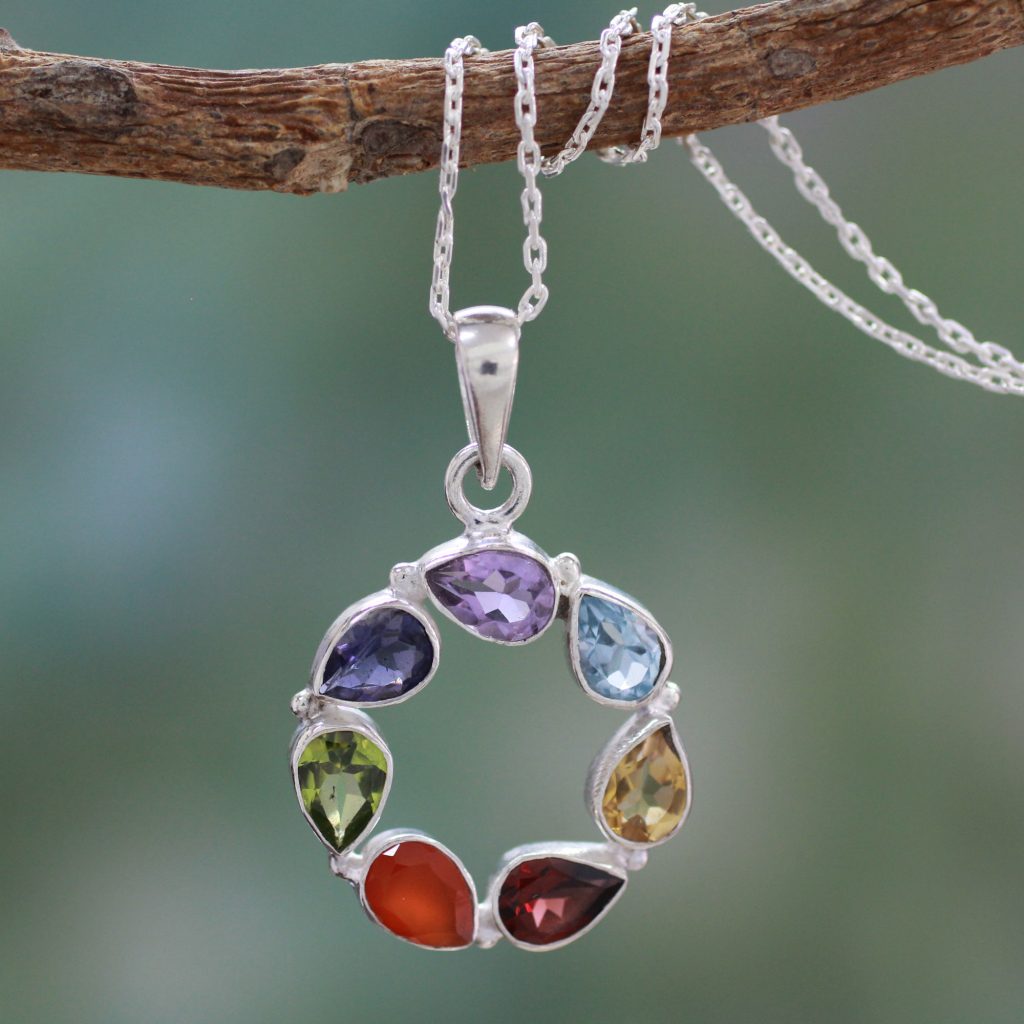 Another particularly attractive companion for peridot is the cultured pearl, as shown below.  These two quietly stunning stones look elegant together, especially in this arrangement!
The birthstone for August certainly isn't limited to necklaces; peridot is a beautiful addition to other pieces of jewelry as well!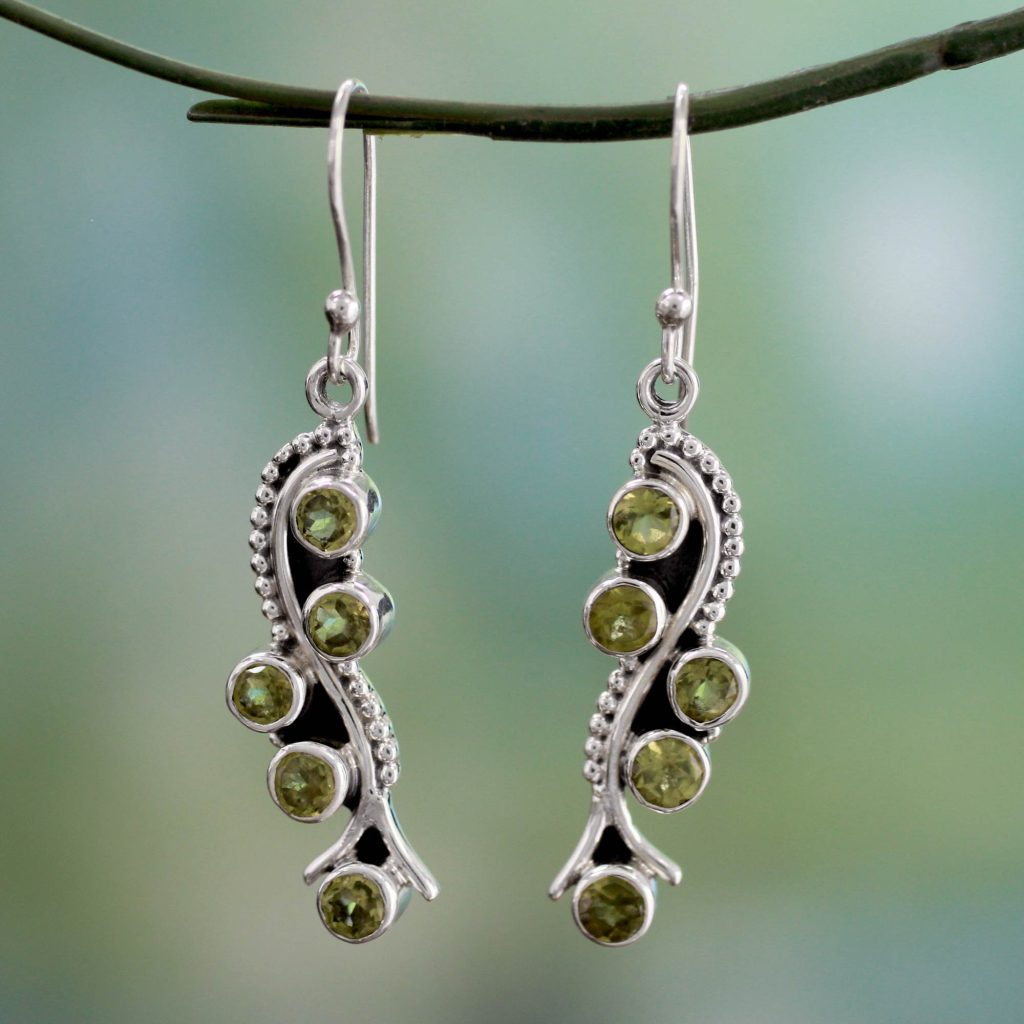 Earrings are a great place to feature the gorgeous green gem, whether on its own like the in the sinewy sterling silver earrings shown above, or paired with another gemstone like amethyst, as seen below.  The cool color of peridot perfectly complements the deep hue of the amethyst.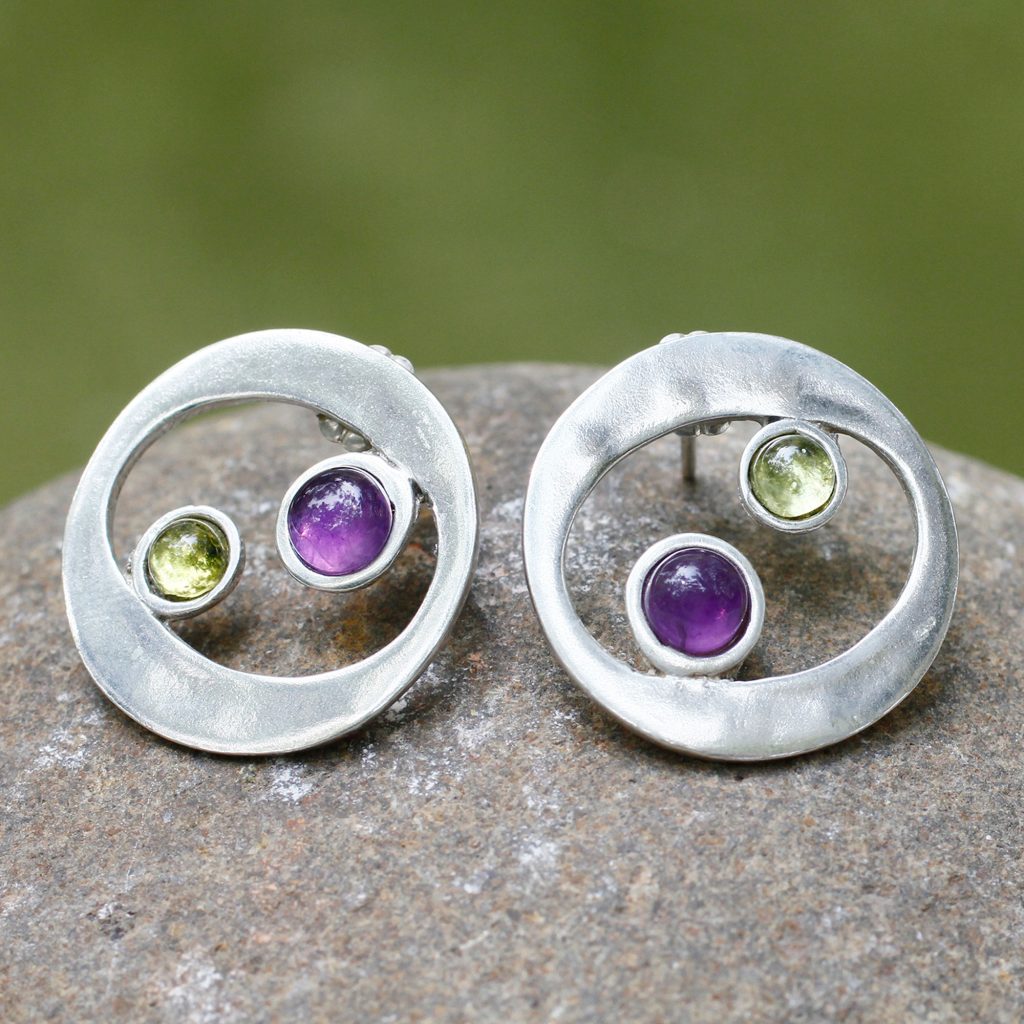 I find myself quite drawn to all of the chakra pieces. These multi-gem earrings are no exception.
Maybe my energy vortexes need to be realigned!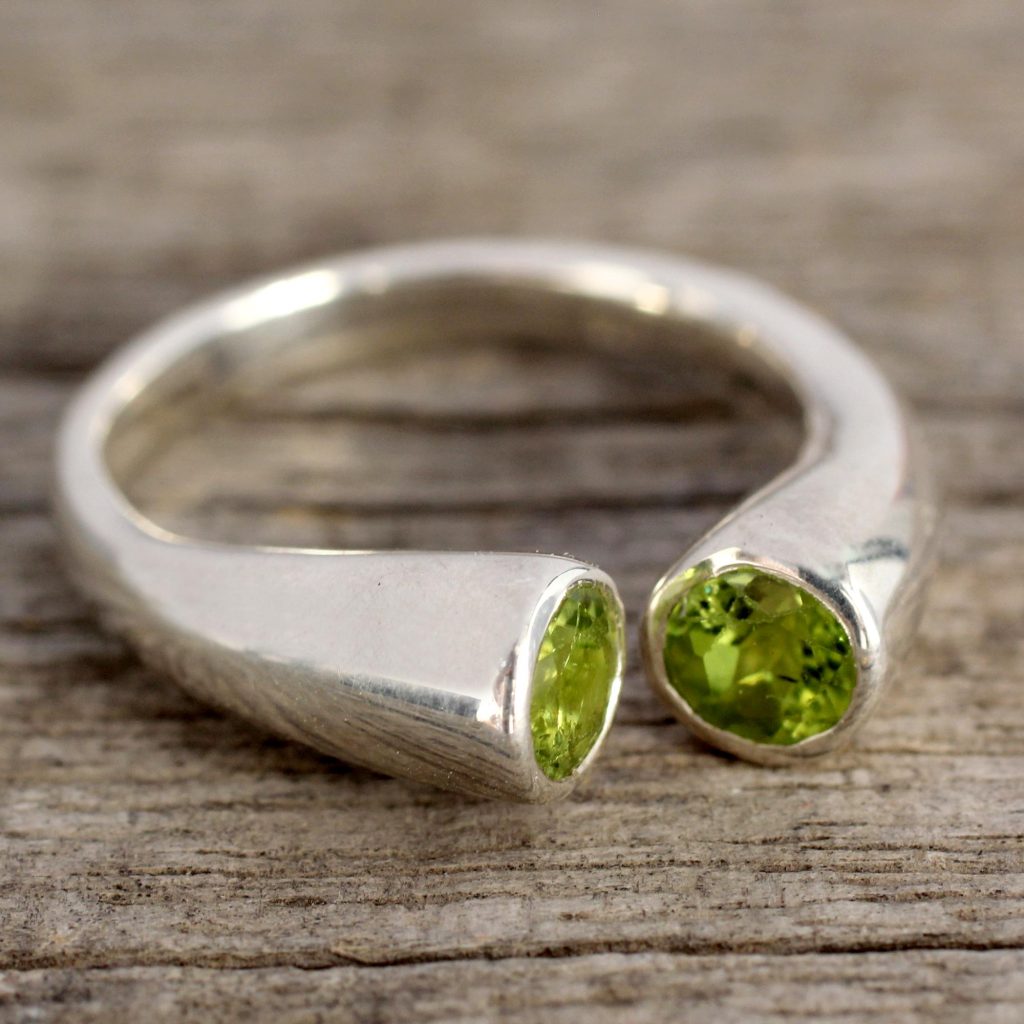 Rings are a good place to put peridot front and center, as the wrap ring above does quite well.  Forming a circle of endless love, the pretty verdant stones seem to reach toward each other!  Below, peridot shares center stage with iolite in a sterling knot of the two teardrop gems.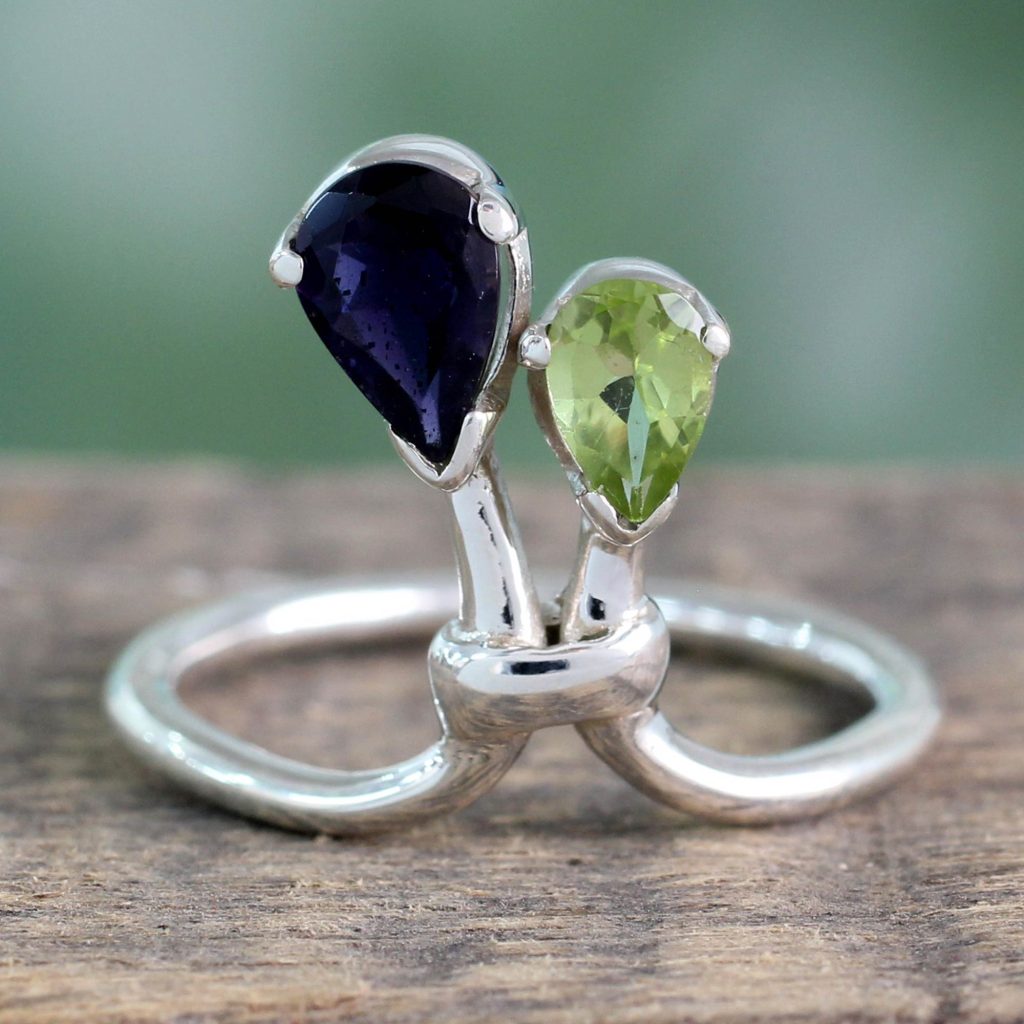 Bracelets are wonderful for their ability to feature multiple stones. Peridot acts as a great accent for many lovely gems.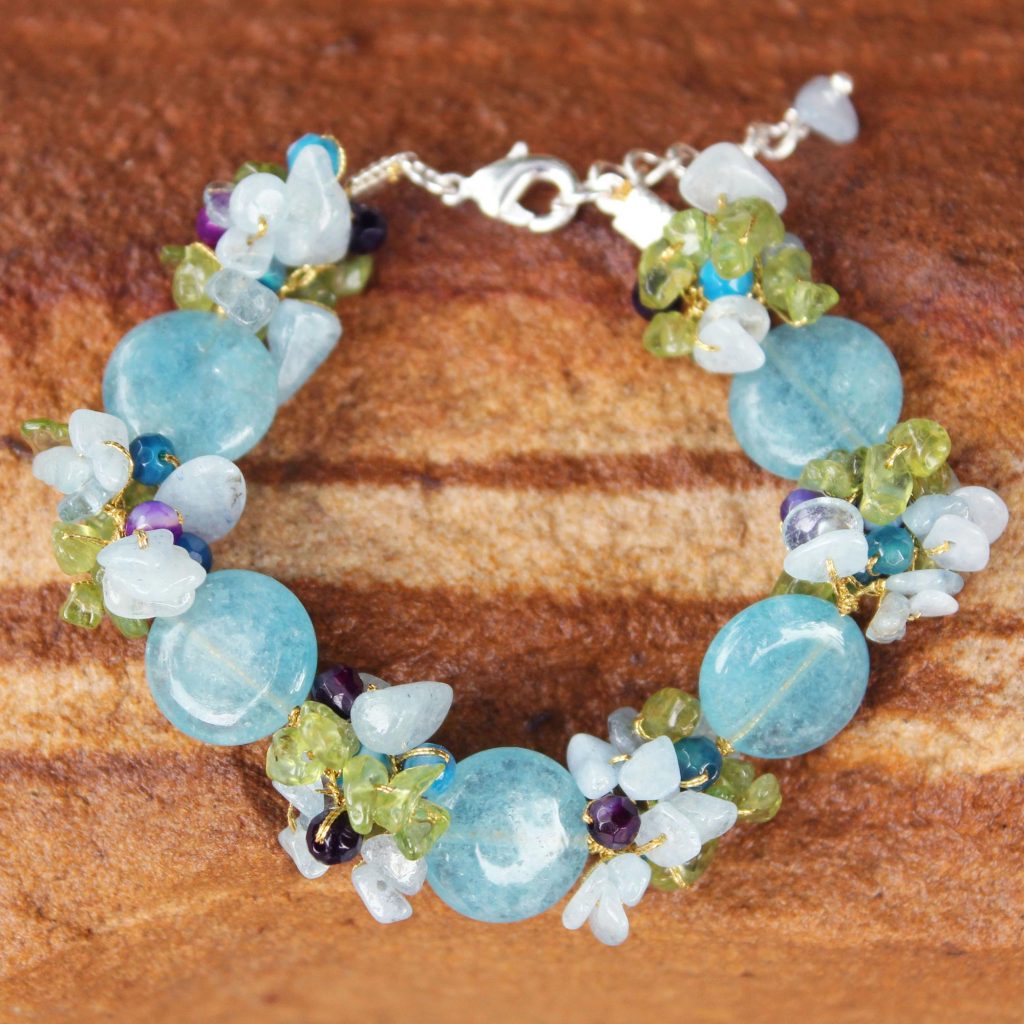 The smaller but just as beautiful peridot stones of the peony bracelet above are like little leaves. They seem to bring everything together.  That's not to say that peridot can't make a beautiful bracelet on its own. The piece below proves that it can and does!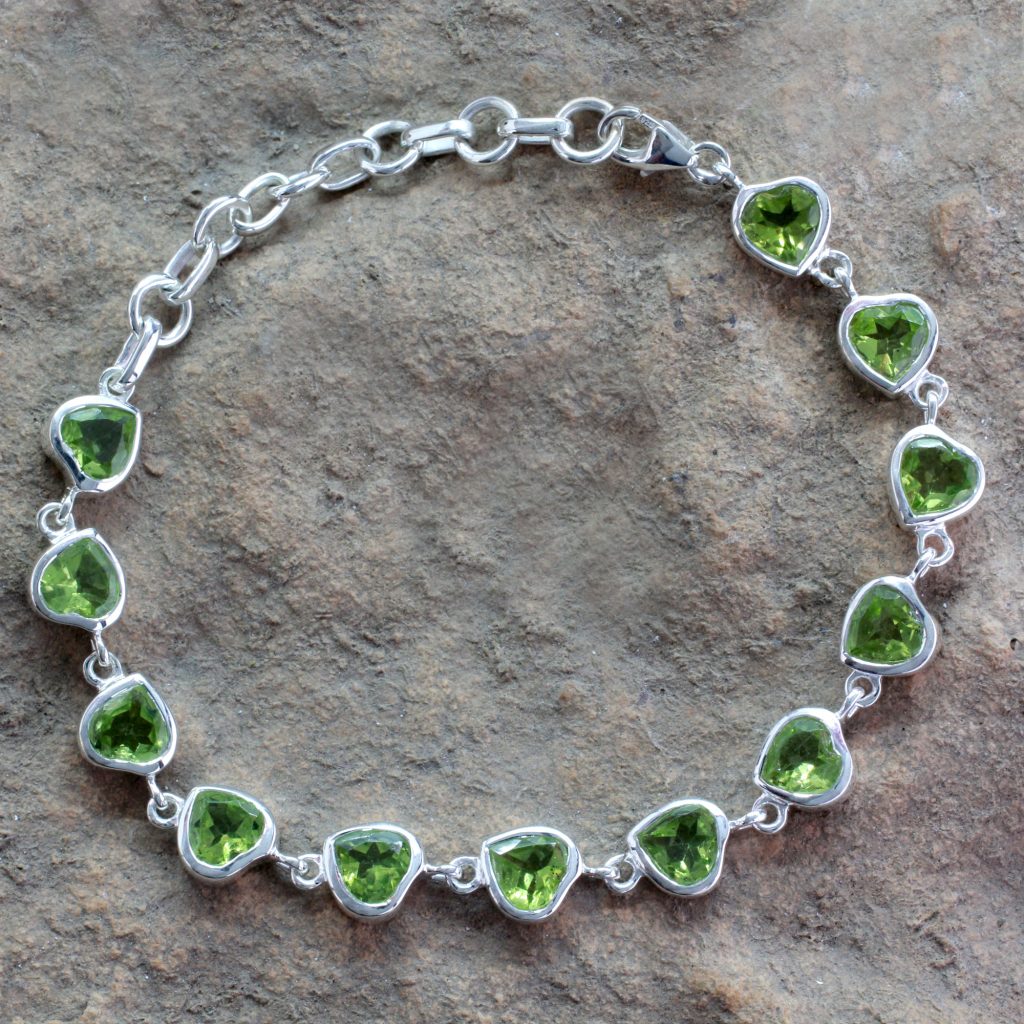 Heart-shaped peridot is my dream come true!  As you can see, peridot is a versatile gem that is just as amazing on its own as when teamed up with a variety of other stones.  It can hold its own as the main feature but can also step aside and be a complement to stones of many other colors, sizes, and shapes.
As it turns out, teenage Grace was a pretty smart gal!