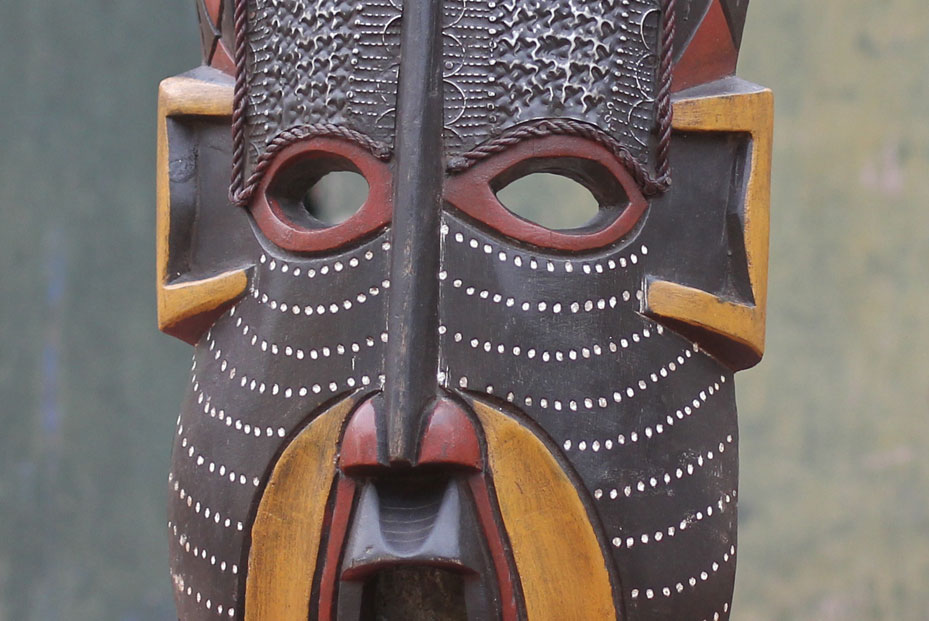 So you've decided it's time for a decor makeover — great!  But everywhere you look for inspiration seems to be making a tradeoff you're not happy about: coziness for style, or vice versa. Their rooms are either chic but sterile, or comfy but inelegant.
Fortunately, there is a way to have your cake and eat it, too, when it comes to redecorating your home — all it takes is a little adventurousness and a taste for all things African.  Whether you're looking to add some personality to your living room or style your house from top to bottom, putting a safari-themed spin on your home decor with these six wild ideas is a fun and unique way to get your space feeling liveable and looking great.
1. Use an earthy palette
Color is very important in creating the feel of an African safari, so decorate with earthy shades. Browns, creams, taupes, or golds on the walls echo the colors of the African savanna and carry the added benefit of warming the atmosphere of any room. Accent colors like rusty reds, burnt oranges, and olive greens, on the other hand, complete the look and keep the space looking natural and inviting.
2. Choose natural materials
Wood, clay, leather, rattan, and other native materials are the components of traditional African lifestyles and will give your safari theme an added sense of authenticity and rustic appeal. Wood in particular is crucial to the African aesthetic, as woodcarving is an integral part of many tribal cultures and artistic traditions. Use a variety of materials in different spaces or rooms to evoke the vastness and diversity of the African plains or jungle, and don't be afraid to play around with textures!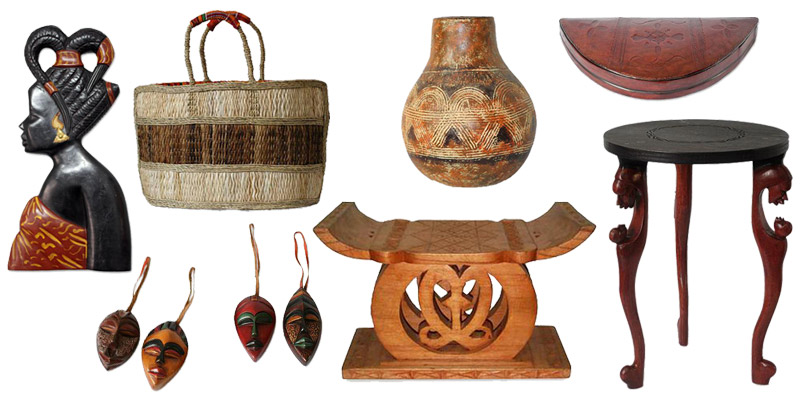 3. Create an accent wall
Choose a wall without doors or windows to be the focal point of the room.  Consider painting it a darker shade than the others to add depth and draw the eye.  Then fill the space with an African mask or mask collection, paintings depicting rural life, or wood-framed mirrors.  For a softer texture on your accent wall, try hanging up an authentic kente cloth or batik wall hanging.  Accent walls are endlessly versatile, so it's up to you and your preferences.
4. Feature indigenous animals
It is a safari theme, after all! A well-placed animal sculpture or two is an elegant way to pay tribute both to Africa's extraordinary wildlife and its amazing artisans. If you're using animal prints in your furniture or textiles, though, stick to one pattern and don't overdo it — nothing makes a room feel more dizzying and look more gaudy than multiple animal prints stacked up next to each other.
5. Practice restraint
Speaking of not overdoing it, the key to pulling off the safari look without making your home feel like a noisy zoo is restraint.  For example, room composition in Africa is typically kept minimal to allow air to circulate in the humid climate, so don't overcrowd the furniture.  Similarly, don't go overboard with accessories, and be sure to balance your accent items throughout the space. Finally, balance patterns and solids to create a room that breathes and feels uncluttered.
6. Feature tribal art as accents
Scattering a few well-chosen pieces of authentic tribal art in a room is the perfect way to tie your African theme together. Drums, for example, are renowned throughout African society and make very interesting conversation pieces. Leave a small drum at the end of the couch or by a few plants, or even create a unique end table from a larger one! African woven baskets, meanwhile, can be used for wall ornaments, magazine holders, or fruit baskets.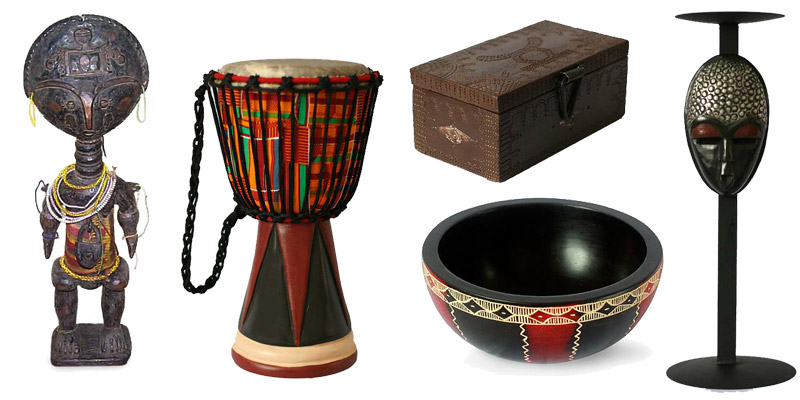 Start planning your new look today
The best thing about safari or African decor is how fun and accessible it is: many homes already have the right colors to begin, and tracking down the perfect African accents is a safari in and of itself.
When it comes to your home decor, don't settle for "chic but intimidating" or "relaxed but dowdy." Explore Africa and your own wild side — take your decor on safari today!

Have you already created a safari room? Share your style tips in the comments — we'd love to hear them!
Rate this post:
[Total:

0

Average:

0

]