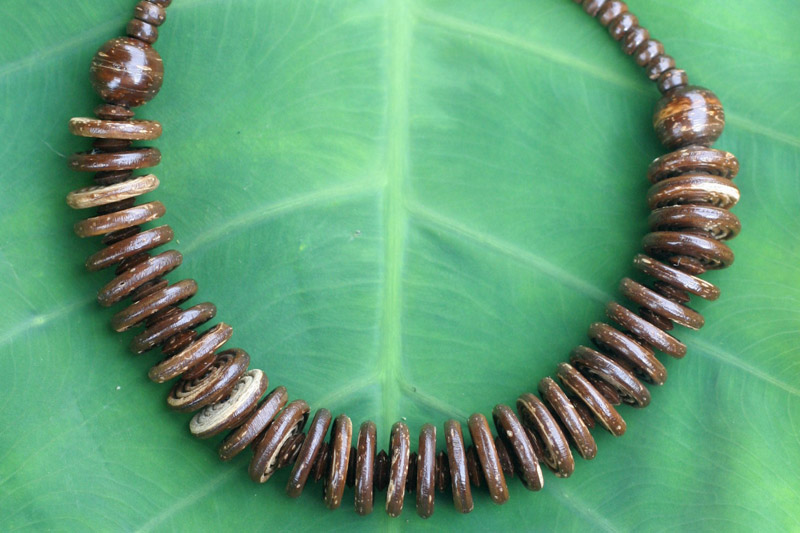 Handmade. Factory-free. Fair-trade. Those words mean a great deal when you're choosing a product, because they mean that its maker worked in safe conditions and received fair compensation. But did you know they're also good news for those of us looking for sustainable and eco-friendly jewelry, fashion, and home decor?
Why are Fair Trade products also Green?
Fair trade means fair for everyone — including the environment. In fact, organizations which sell fair-trade products are required to work with respect for the environment, in accordance with World Fair Trade Organization's 10 Principles of Fair Trade. They must reduce energy consumption, obtain their materials from sustainably managed sources (buying local when possible), minimize waste, and make the least overall impact on the environment in general.
For NOVICA artisans, this principle of fair trade is an integral part of the creative process, rather than an afterthought. Operating out of small workshops or from home, they're able to practice their craft in harmony with the environment, using traditional production technologies handed down over centuries by their ancestors. Even the largest and most ornate NOVICA items, like area rugs and wood carvings, are made with hand tools.
Whatever their specialty might be, artisans can do incredible things by hand, without the use of chemicals and electric machines that harm the environment — from hand-weaving, to hand-dyeing, to hand-painting, and more.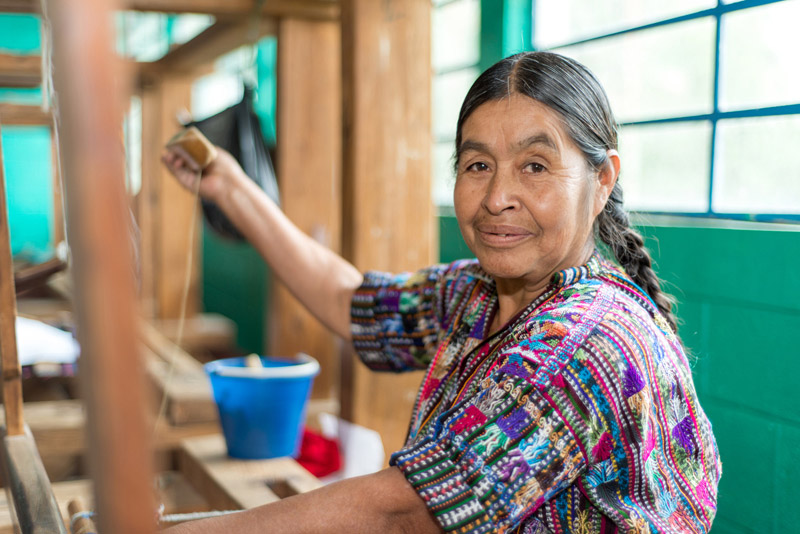 Sustainable Sourcing
Handmade production methods reduce energy consumption and waste streams compared to large-scale manufacturing, but sustainable sourcing is equally important when it comes to fair trade and environmental stewardship. For example, fair-trade producers like NOVICA artisans limit their use of synthetic textiles, opting instead for natural fibers such as cotton, alpaca, wool, jute, and hemp. They also use vegetable-based dyes whenever possible. Some, like Guatemala's Villavicencio family, eschew dyes entirely — the Villavicencios rely on the three natural colors of cotton they've been perfecting for generations.
Some NOVICA artisans take it a step further, crafting environmentally-friendly products from alternative, sustainably-harvested plant materials. Maguey, reclaimed pine needles, water hyacinth, palm fibers, and grass fibers are the kinds of components you can expect to find in our Eco-Friendly Collection. Even our paper goods are sustainable and eco-friendly, with the materials for our albums, journals and other decor items composed of recycled paper or the sustainably-harvested bark of Thailand's saa trees.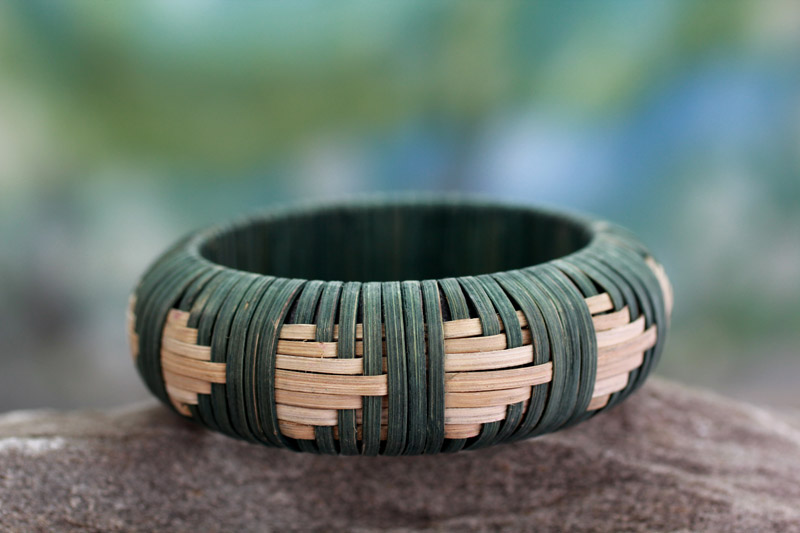 Reclaimed, Re-valued, Recycled
NOVICA artisans are also continually on the lookout for innovative ways to reclaim and re-value materials that would otherwise end up in landfills. They recycle materials such as teak wood, coconut shells, newspapers, and magazines, transforming them into original works of art and reducing the volume of waste in their communities. Many also upcycle materials like glass, metal auto parts, soda pop tops, and even candy wrappers.

A new place for your favorite eco-friendly treasures
Operating handmade and factory-free since day one has always allowed us to connect environmentally-conscious buyers with fashion, jewelry, and home decor that's good for people and good for the earth. And as the green movement continues to make ripples in the artisan world, we're bringing on more and more artisans with a special dedication to environmental stewardship. Now, we've made it easier than ever to find the world's most innovative eco-friendly artisans, showcasing their treasures in one place with our new Eco-friendly Gifts section.
Whatever way you like to get back to nature, supporting fair trade is a great way to connect with artisans and producers who respect the environment. Sustainable style is the future, and NOVICA artisans are already there.