One of my favorite gifts this holiday season was the package I received from NOVICA! I chose an off-white alpaca blend tunic as a gift for myself. It would be perfect for the cold weather we always experience in December here in Utah! But would it arrive in time? I was a bit late ordering–on December 15th the order was finally placed. I decided I didn't want to risk the chance of it not arriving in time for Christmas so I paid a little extra for High Priority Mail, guaranteed to get to me before Christmas. It did, in fact, get to me very quickly. I received the package 4 days later, on December 19th. And what a beautiful package it was! The little charm on the bow was adorable!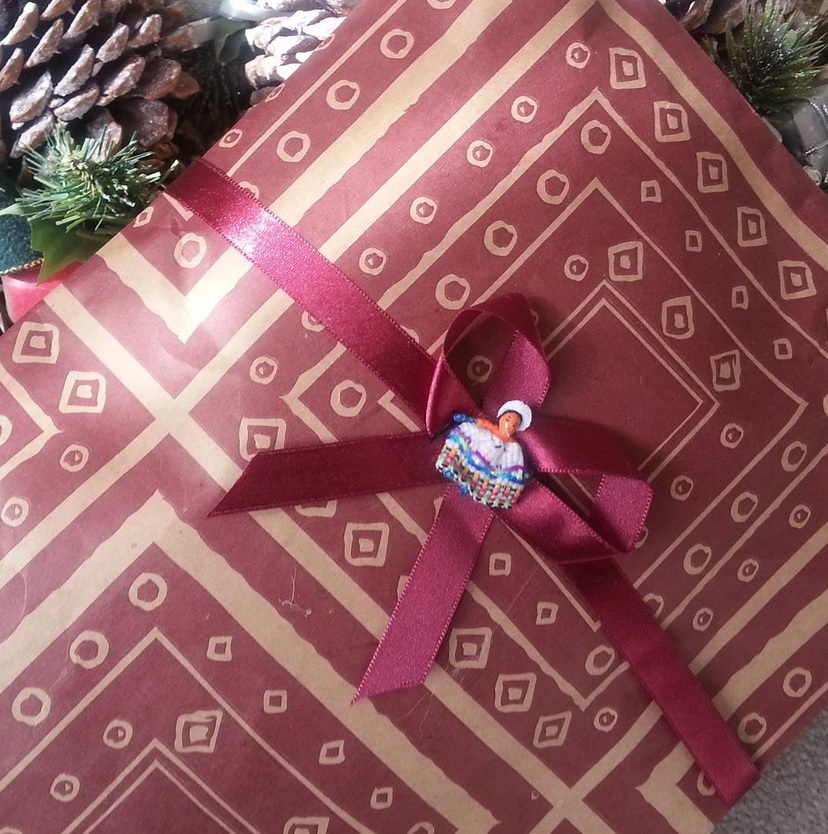 NOVICA is the premier fair trade company, meaning they enable artisans from all over the world to bring their crafts to us for fair prices. While doing that, NOVICA simultaneously helps the international artisans to make a fair wage in order support their families and continue producing high-quality art.  There are hundreds of individual artisans to choose from, thousands of items ready to be shipped to you, multiple countries represented, and categories aplenty. It just makes me feel good to know that I can, through my purchase, help someone in another country build a sustainable business and help preserve their craft. No one will be getting rich from my contribution, but authentic and true art will be living in my home, and on my person for a very long time to come!
As I was perusing the website, looking in particular for a nice wool or alpaca-blend poncho, the work of artisan Alfredo Falcon, from Peru caught my eye. He seems to have a gift for capturing western style yet retaining a distinctive Peruvian flair. I loved his other creations as well–capes, cloaks, hats, gloves, men's fashion, and more! With over 140 reviews of his work, one can see just how talented he is. Born in Lima, he learned the traditional weaving techniques from his parents, as did his parents before him, learning from their parents–a family entirely devoted to the art of textiles. But hard times made him flee Lima to the district of Huaycan, where many fled from terrorist attacks. Before working with NOVICA, his market was limited to a few small local shops and a single foreign client who purchased work from him from time to time. Since joining NOVICA, his popularity has increased dramatically and he has many clients that he works with. He states, however, that NOVICA will always be his "preferred customer."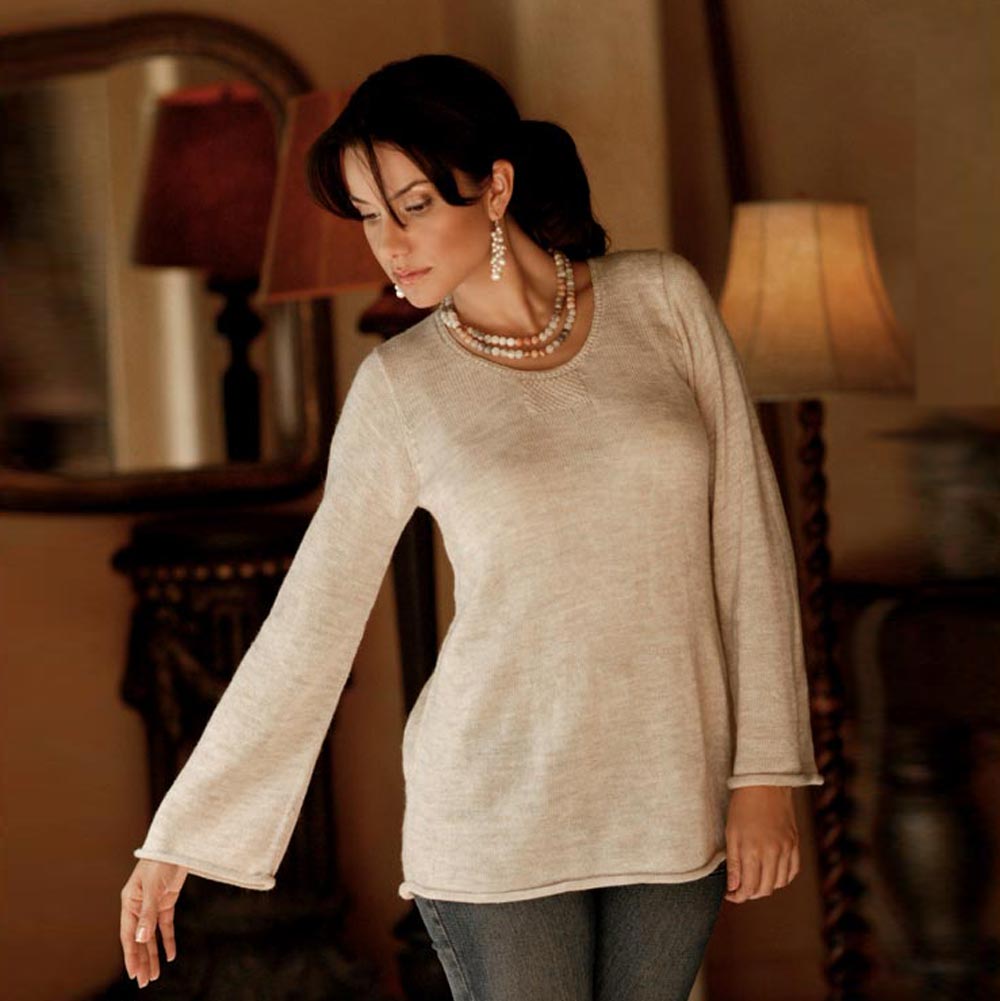 When I saw the 'Charisma' Alpaca Wool Sweater, I knew I wanted it! Over 45% alpaca, and 15% wool, it is so light and yet toasty warm! I wore it during the holiday celebrations and was very happy with it. The best part is that I will also be wearing it for the rest of the winter to work, and for casual dates as well! It works well for me and my lifestyle. In the meantime, I added several more items to my wishlist at Novica, including the "Illusions Of Blue' Poncho/Shawl!