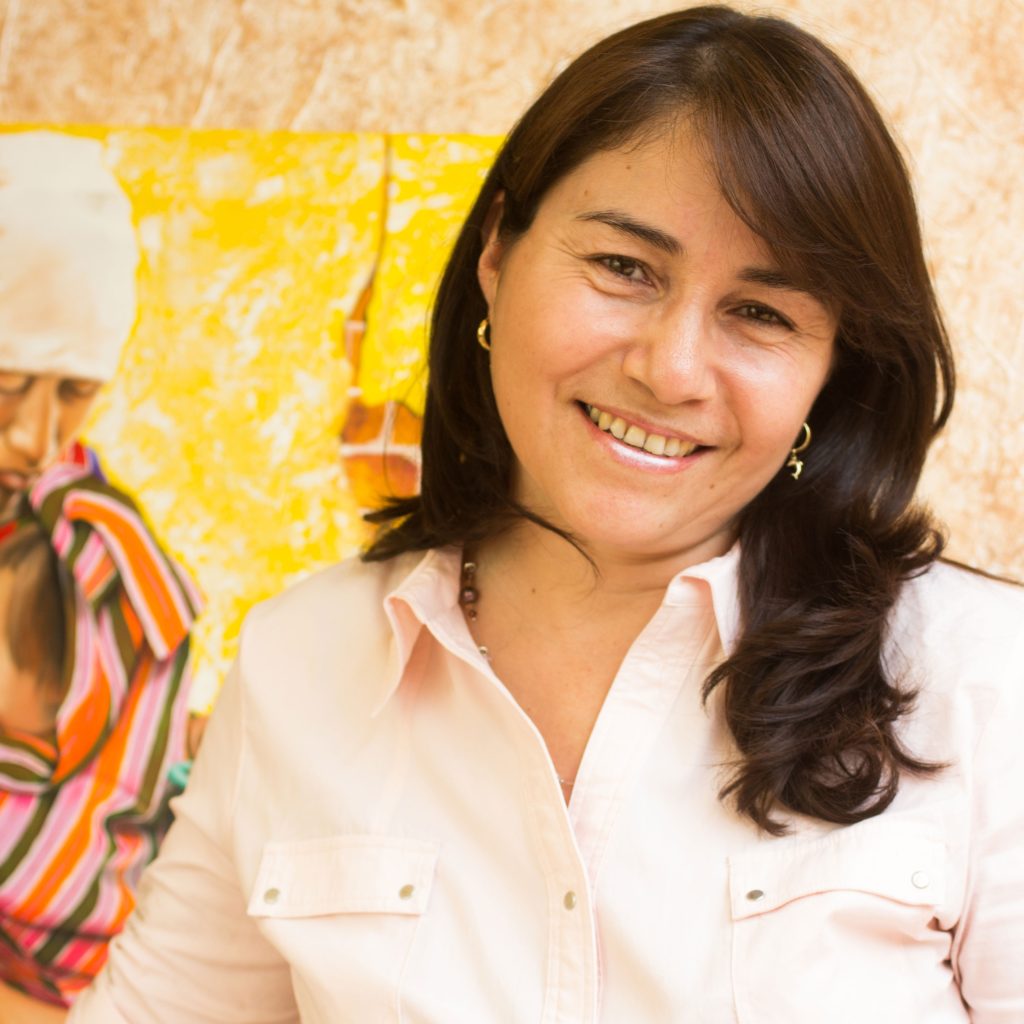 Seven years ago, we met painter Carolina Cabrera from Guatemala and immediately fell in love with her work. She is especially skilled at capturing emotion on the human face, which makes us feel like we know her subjects intimately. They are our sisters, uncles, friends, etc. even though we've never physically shook their hand or given them a hug. This is a rare talent and one that we are excited to feature on NOVICA's website. Over the years, she's also become our friend.
Recently we heard about a tough time her family is going through. Her husband recently had a stroke. If you've ever had a family member who's been through this, you know how life altering it is. He has to relearn how to do even the most basic tasks (walking, eating, talking) via intensive physical therapy. Our friend, Carolina, has been there right by his side, patiently driving him to and from medical appointments for months now. As a result, she has been unable to paint, which is her main source of income.
She still has some paintings in stock though, if you are in the market for fine art. She has discounted them in order to help pay her husband's medical bills, which are piling up. For this reason, we are honored to highlight her especially leading up to Giving Tuesday. We hope her story might strike a cord in a someone looking for that special piece of art. Please consider
Carolina
!