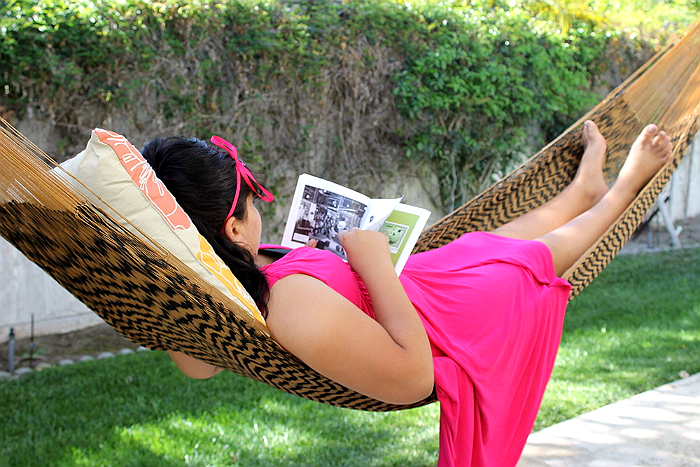 My childhood was full of modest delights. It was a time before electronics so captivated our every chore, and where a young girl, even in the city, could enjoy the simple escape of an afternoon beneath the brilliant blue sky. I was not a bookworm, per-say, and my ribbon laced modesty often prevented the reckless indulgences of my peers. After all, my mother would have never overlooked a grass strain on my best Summer dress. Instead, I fancied myself Alice and curled up in the warm hug of our family's old worn hammock, plunging further down the rabbit hole with every written word until I awoke a woman with her own backyard.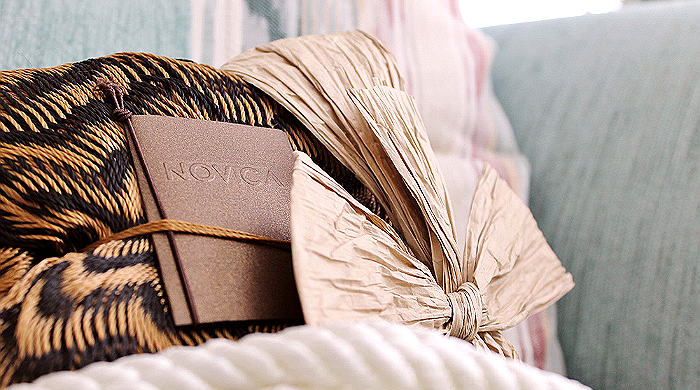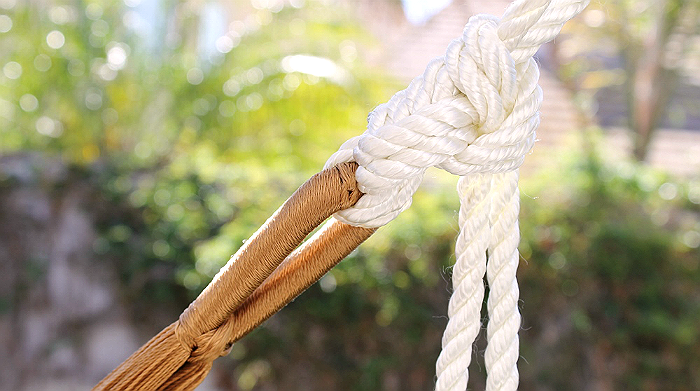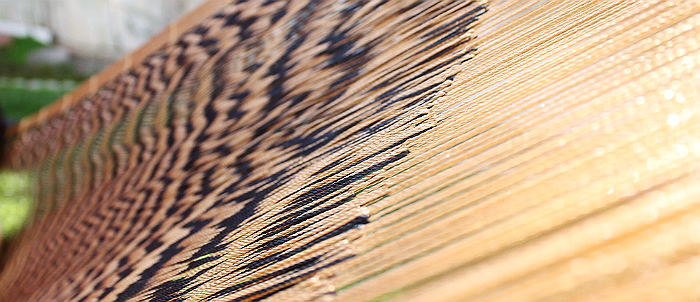 To say there are simpler relaxations as indulgently universal as the hammock would be a tough argument. Hand-woven in vivid shades of copper and black, this handmade Mayan hammock exemplifies a culture of passionate artisans. It's told that the ancient Mayan natives, of Yucatan, would seek rest and reflection in the carefully crafted hammocks said to mimic a mother's warm embrace. One look at the exquisite detail of this spun nylon fabric weave, and the generous 48″ span, it's impossible not to envision a stolen nap beneath the gently swaying trees. The weave is so comfortable, Mayan artists were inspired to create a shawl to capture this secure hug and comfort at any time, while on the go.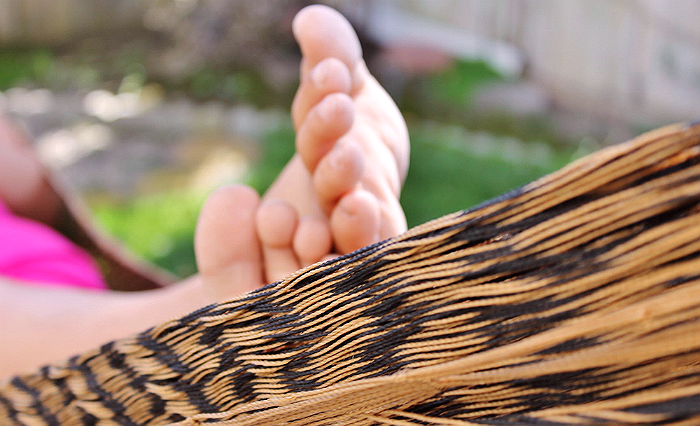 This easy to mount hammock supports up to 300lbs, and mounts in minutes to a stand, or the included hooks, for seasonal relaxation intended to turn any space into a transforming getaway. The bed's firm pull is strong enough to support structured lounging in a variety of positions, while contouring around your body for that authentic Mayan 'hug' experience. We were impressed with the strong presence of the nylon fabric in contrast to the luxurious embrace of the hammock during continued lounging, and I daresay this hammock encouraged more naps than we'd anticipated as the gentle sway of an afternoon's breeze brought fading light cascades to the rhythm of rustling leaves.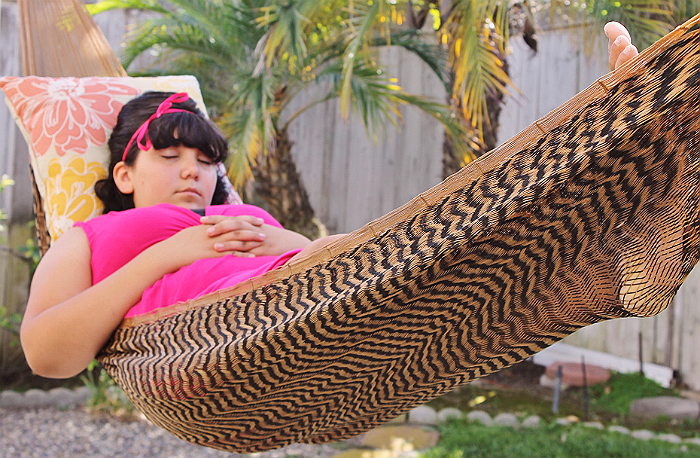 Timelessly unique gifts, such as handcrafted Mayan Hammocks bring an entire culture to the recipient in style and experience. In a generation bombarded by blue light electronics and over-crowded schedules, what kinder gift could one offer than the excuse to escape, literally, into thin air with a warm woven embrace? From the memories of my childhood, to those of the generation next, time moves too fast not to stop and take a pause to enjoy complete relaxation…
Rate this post:
[Total:

0

Average:

0

]