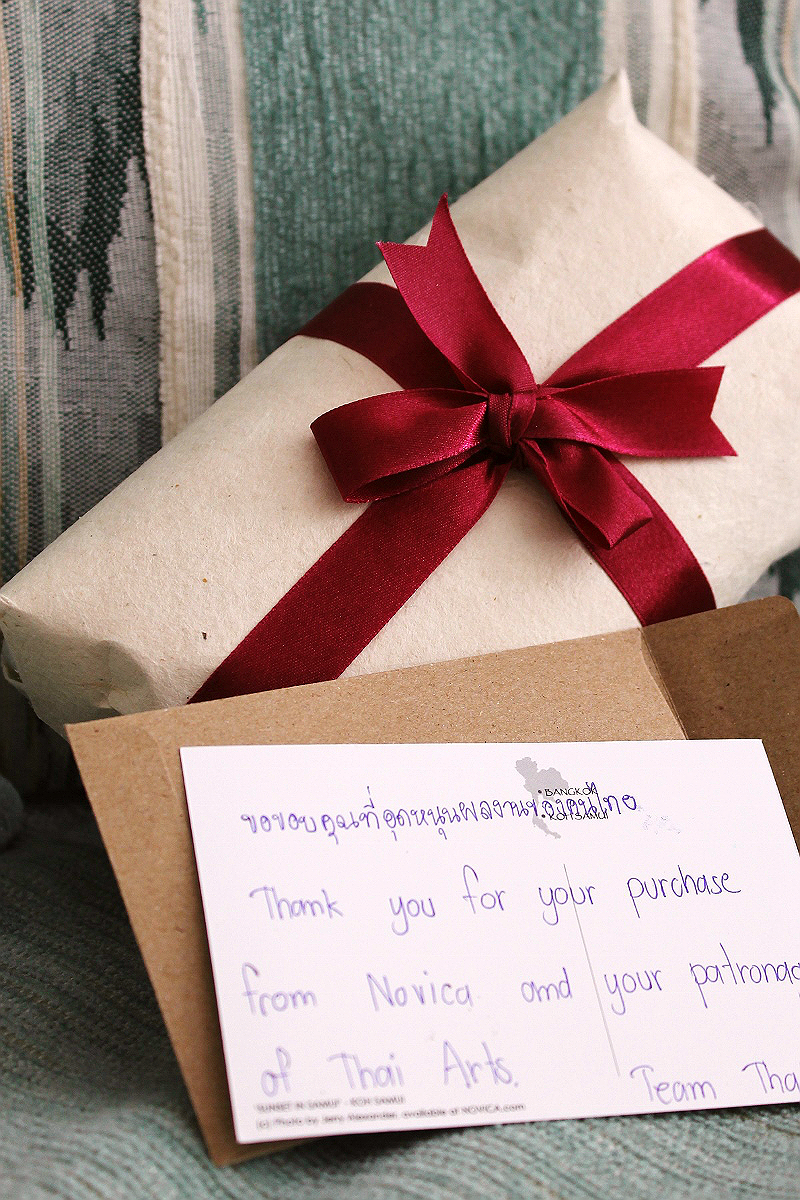 As a young girl my mother always had me wearing hand-me-downs, or recycled clothing from the second-hand store. It's not that we couldn't afford brand name, or new, clothing; she simply found it absurd that perfectly good clothes should go to waste when they worked just fine for someone new. I never minded because I could choose anything I wanted, thanks to the great value of the price. As strange as it may sound, the unique table runners made by Kanjana in Thailand remind me of my childhood, and my mother's determination not to see something good go to waste.
Thai artist Kanjana shares her memories of her mother's workshop, and her first trip to the Hmong New Year festival, where the overwhelming kindness and hospitality of the Hmong people was only over-shined by the painstaking beauty and skill in their ceremonial robes. Robes which these Hmong people made, new, every year, as they reside high in the mountains, with no plumbing, and a water source that relied on rainfall, alone. Because their customs would not permit them to wash their ceremonial robes with precious resources, they instead wove an entirely new one! Much like my own mother, Kanjana's happily agreed to purchase the like-new robes in appreciation and purpose.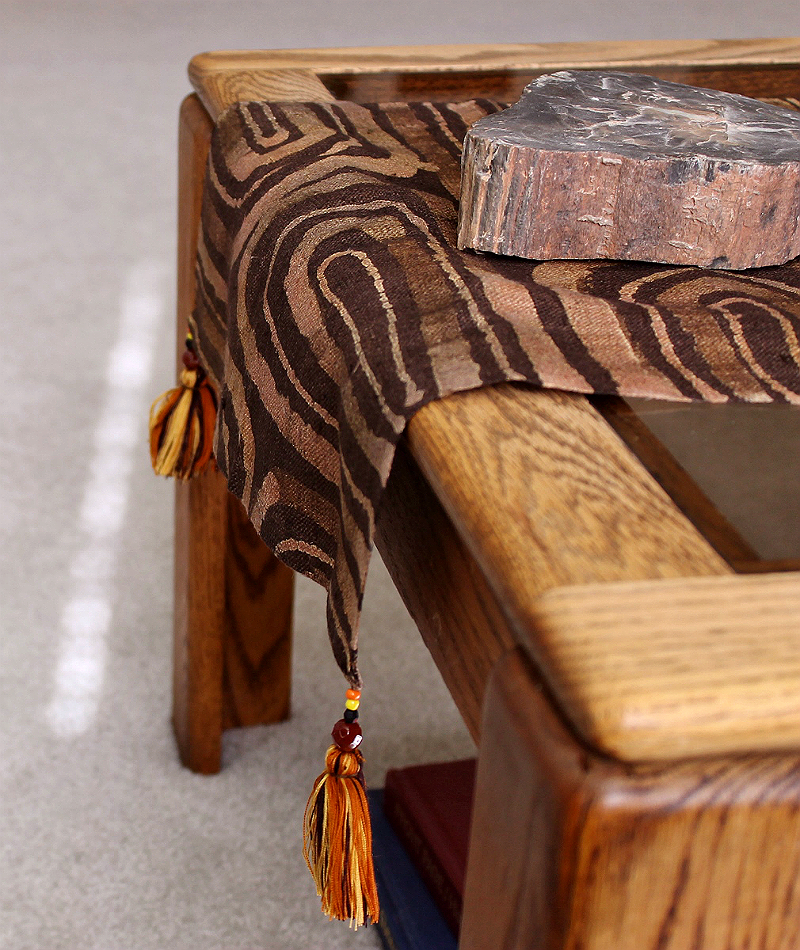 The fine woven materials found in Kanjana's workshop today are directly from the ceremonial robes and clothing of the Hmong people. These finely woven, beautifully styles, fabrics are gently washed and transformed into home decor and accessories with new purpose. Today, Kanjana continues her mother's vision alongside one of her sisters, transforming the purchased robes her mother collected into fine pieces, such as unique table runners found here on NOVICA. It is her hope that, in spreading the beauty of these materials she will inspire the younger Hmong generations to rekindle the ways of their ancestors and the passion of traditional ceremony.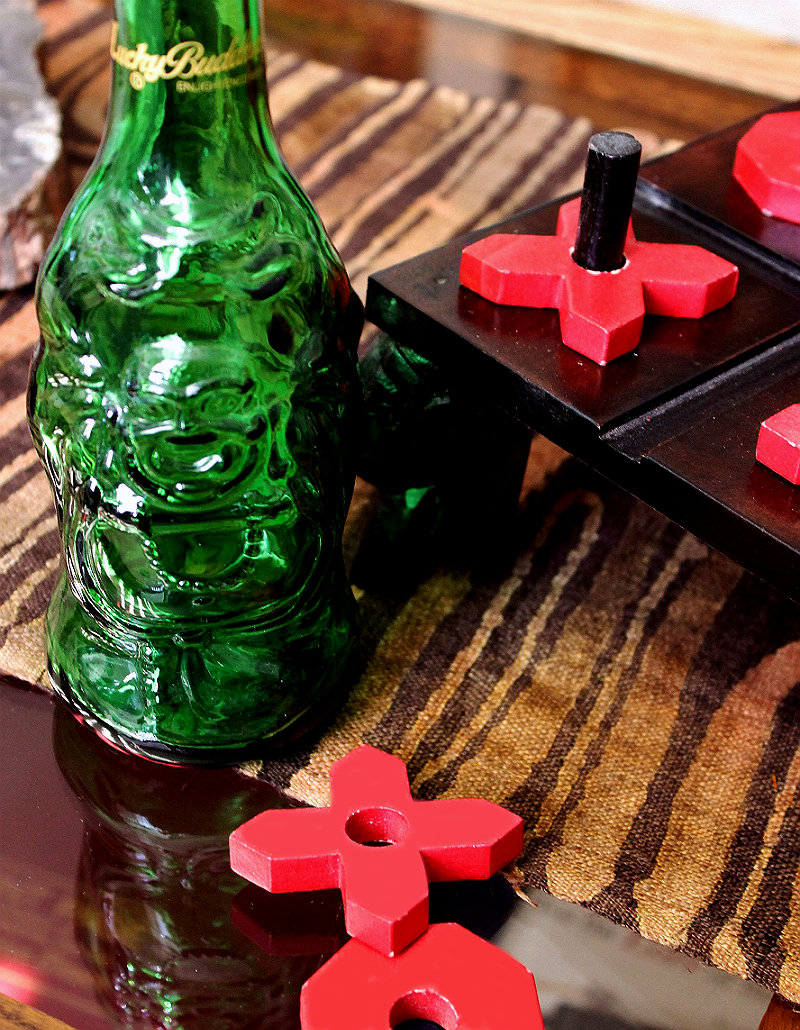 Not only does the Earthern Pools Tablerunner have beautifully woven hump fabric with fine hand painted batik detailing, but the delicate yet bold, tassels help transform our coffee table into a cultured escape. I marvel at the fine stain-work of the fabric, and the tight weave of the hemp, and it's generous length suits tables of any size- even much larger dining tables. Kanjana has several other unique gifts and decor made from these beautiful fabrics, including ornament sets that will sure make a treasured gift for my own mother, this holiday season. Her pieces are not only beautiful gifts, but authentic memories of a wonderful culture.