Masks have long been used as home décor, especially for the eclectic and worldly decorator. They're a thoughtful way to tell a story, bring depth and texture to a wall, and complement the rest of your global style. They can also be used to highlight the rich history, religious traditions, and artistic spirit of a certain place and people, whether that be the big colors and intricate beadwork of Mexican masks, or the hand-carved wooden wonders from West Africa.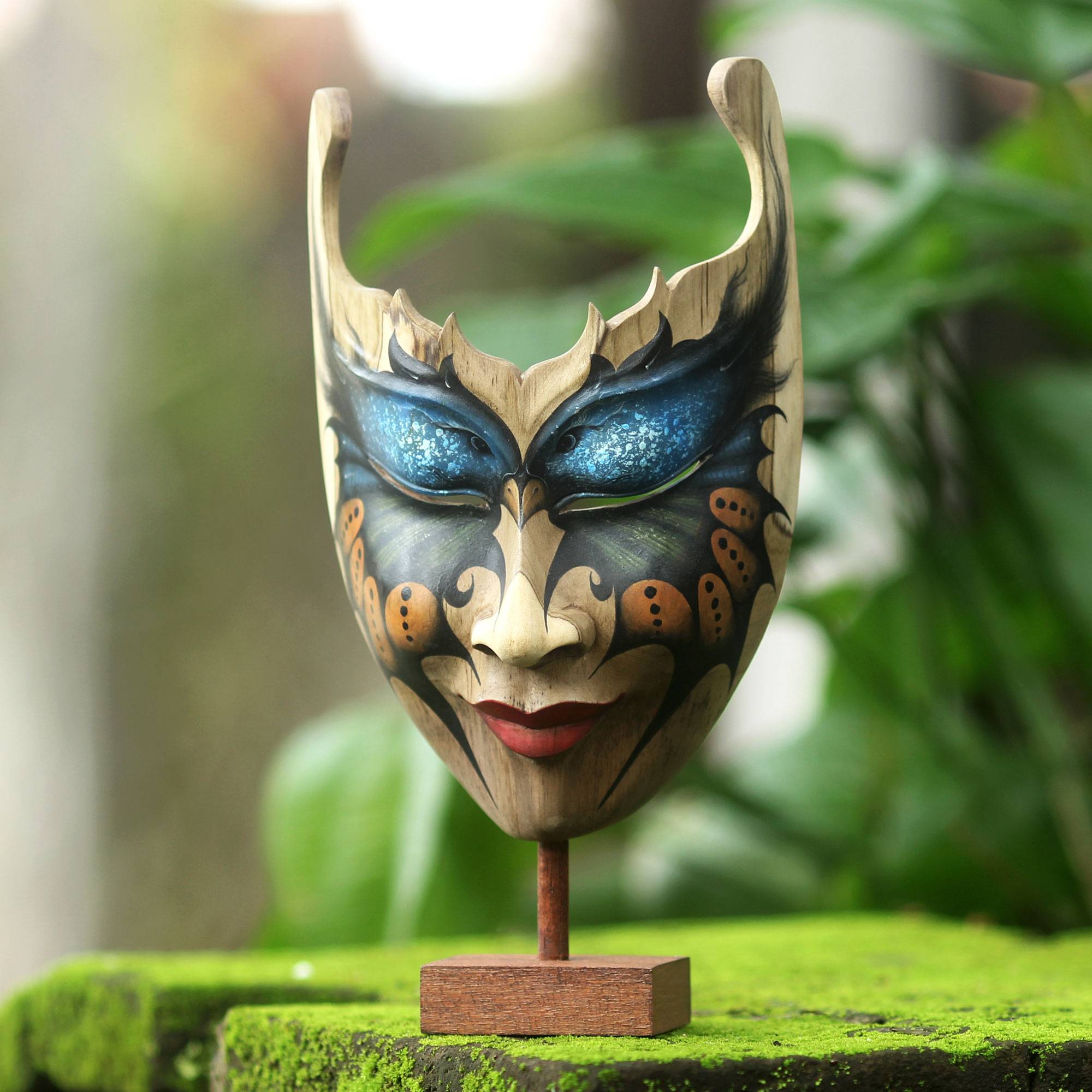 Ancient and contemporary cultures across the globe rely on the mask for a wide range of religious and ritualistic purposes. Pockets of people across almost every continent have used them as bridges to the spiritual world.  In Africa, masks are used to translate ancient wisdom from ancestors. In Mexico, Día de los Muertos masks help to honor the deceased. During Carnival season in Europe and South America, masks are used to accent elaborate, colorful costumes.
Authenticity: Buying Original Masks
The key to decorating your home with masks is to choose authentic styles that are made in the traditional manner. How do you know if you're buying a genuine mask? Shop with a company like NOVICA that certifies each mask and ships directly from the location where it was made. Be sure that you're supporting local craftspeople and helping them to build a sustainable business when shopping for masks online.
As much as possible, try to make sure that the mask is hand-crafted and not mass-produced. It's tempting to buy reproduction masks but they're typically not made with the same quality as authentic ones, and they don't support the artisans who have dedicated their lives to maintaining this ancient art form. Skillfully-made, authentic masks will be made of high-quality beads, locally sourced wood and other regional materials.
Picking Masks from Every Region
Knowing a little bit about traditional masks and where they came from will help guide you towards the right style for your particular home décor vision and help add a special, spiritual element at the same time. Let's take a look at the regions that make some of the most exceptional and sought-after art masks.
West Africa — In Ghana, Nigeria, the Democratic Republic of the Congo, and other West African nations, decorative masks are used for religious and spiritual purposes, often accompanied by religious dances. West African masks are some of the most varied; you'll find them made of wood, copper, bronze, fabric, and more. Motifs used in West African masks include animals, ancestors, and feminine beauty.

 
Bali and Java — The Balinese topeng is the most prevalent mask found in this corner of the world. It is worn by traditional Balinese topeng dancers who tell stories of kings, myths, and heroes from the region. This type of mask is often highly expressive, since the dancers typically don't speak, and includes humanistic facial characters that may be smiling, frowning, or showing another expression. Other masks from this region may celebrate Buddhist or Hindu motifs.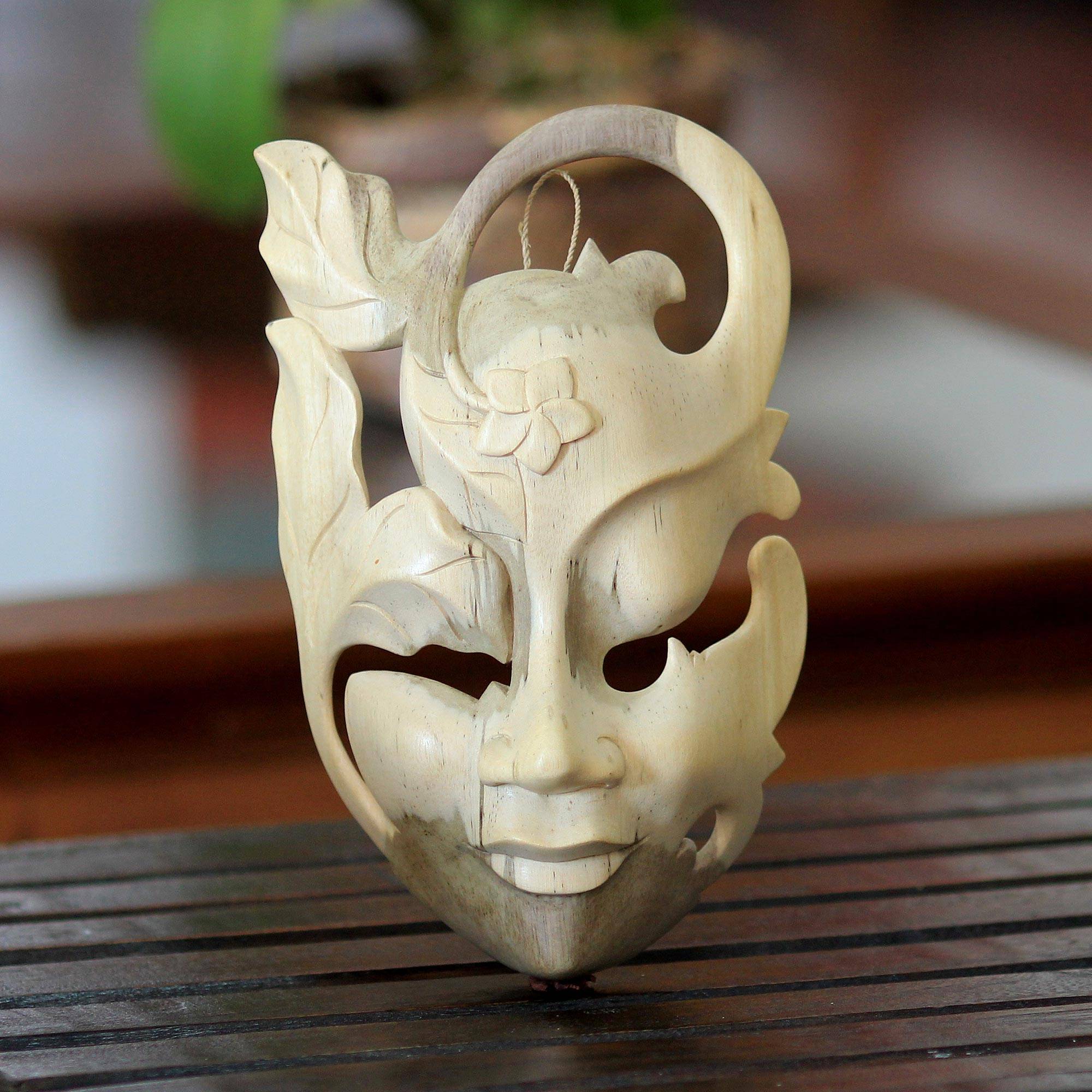 Central America — Central American masks, especially from Guatemala, are often made of wood, ceramic, or jade. Indigenous people in these regions use masks during their performances, dances, and pageants. As in other cultures, Central Americans use masks for spiritual and religious reasons. Some masks from this corner of the globe may be used to encourage a good harvest, to scare away evil spirits, or to tell stories of ancient religious and mythological themes.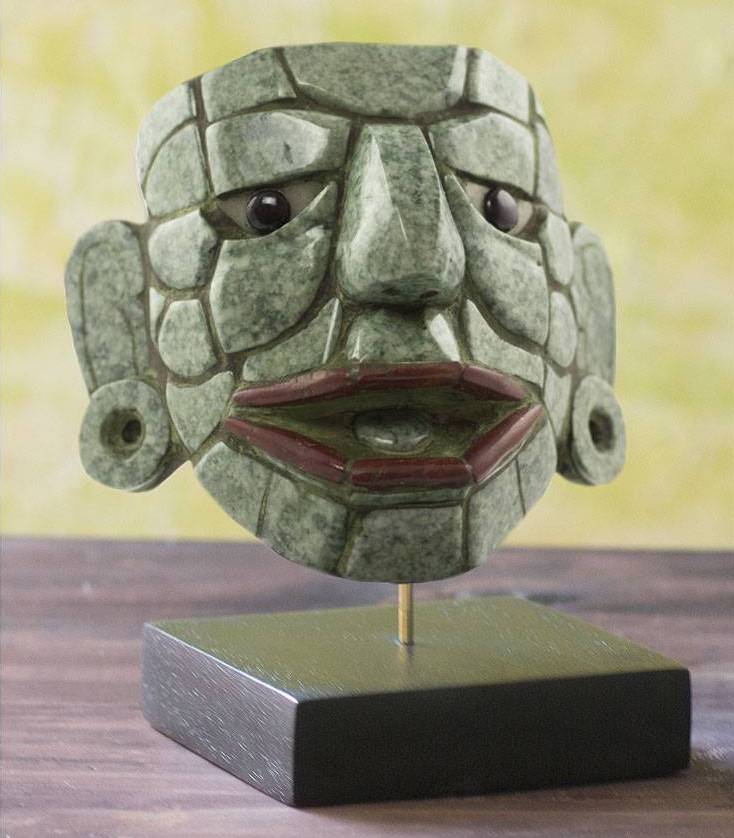 Mexico — In Mexico, you'll find traditional masks made of papier maché, wood, and clay. Some of the most desirable and decorative Mexican masks are those of the Huichol people. These exquisite, colorful masks use thousands of small, vibrantly colored beads to create an intricate pattern from top to bottom. Mayan and Aztec masks — often made of earth-toned ceramic — are also popular décor items.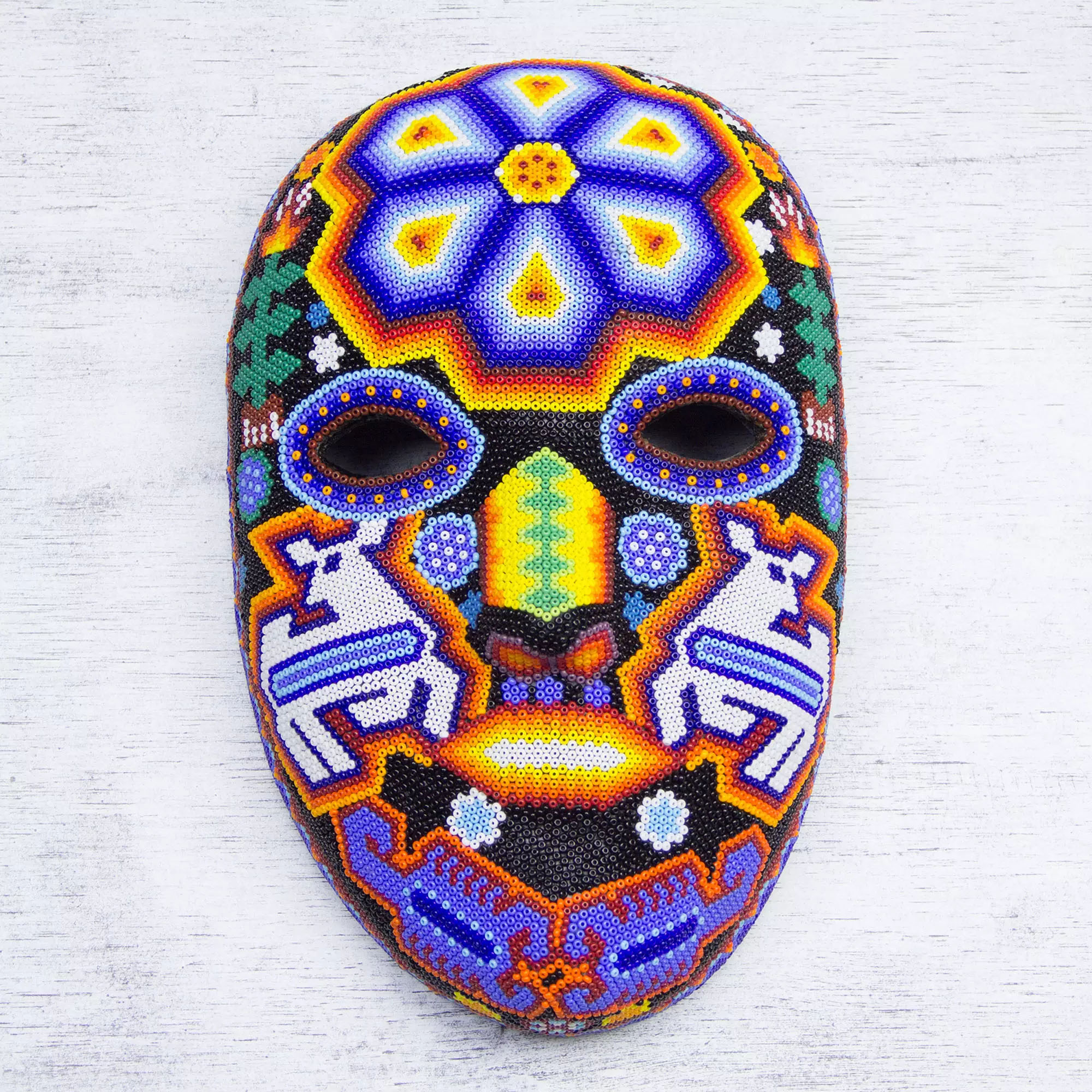 South America — South American masks include the unique, colorful, and animalistic Carnival masks from Brazil, as well as traditional tribal masks from the Andes. Carnival masks are rooted in Brazil's Catholic tradition, while masks of the Andes sometimes represent ancient mythical and supernatural motifs. Regardless, South American masks often feature caricatures, animal themes, and cartoonish designs made of paper maché, wood, and fabric.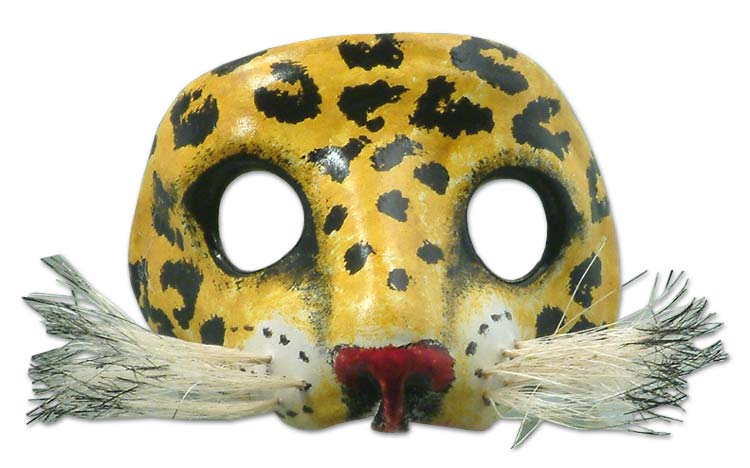 It's Not All About Aesthetic
As you can tell, masks carry great symbolic and spiritualistic meaning for their makers and wearers. Thus, it's important that you think of your decorative masks with cultural sensitivity. Indeed, these breathtaking works of art make gorgeous, original wall art. But there's more to the story, and each one should be treated with care. With that being said, these pieces pay honor to the craftsperson and tradition as a whole, so don't be afraid to hang them in your home.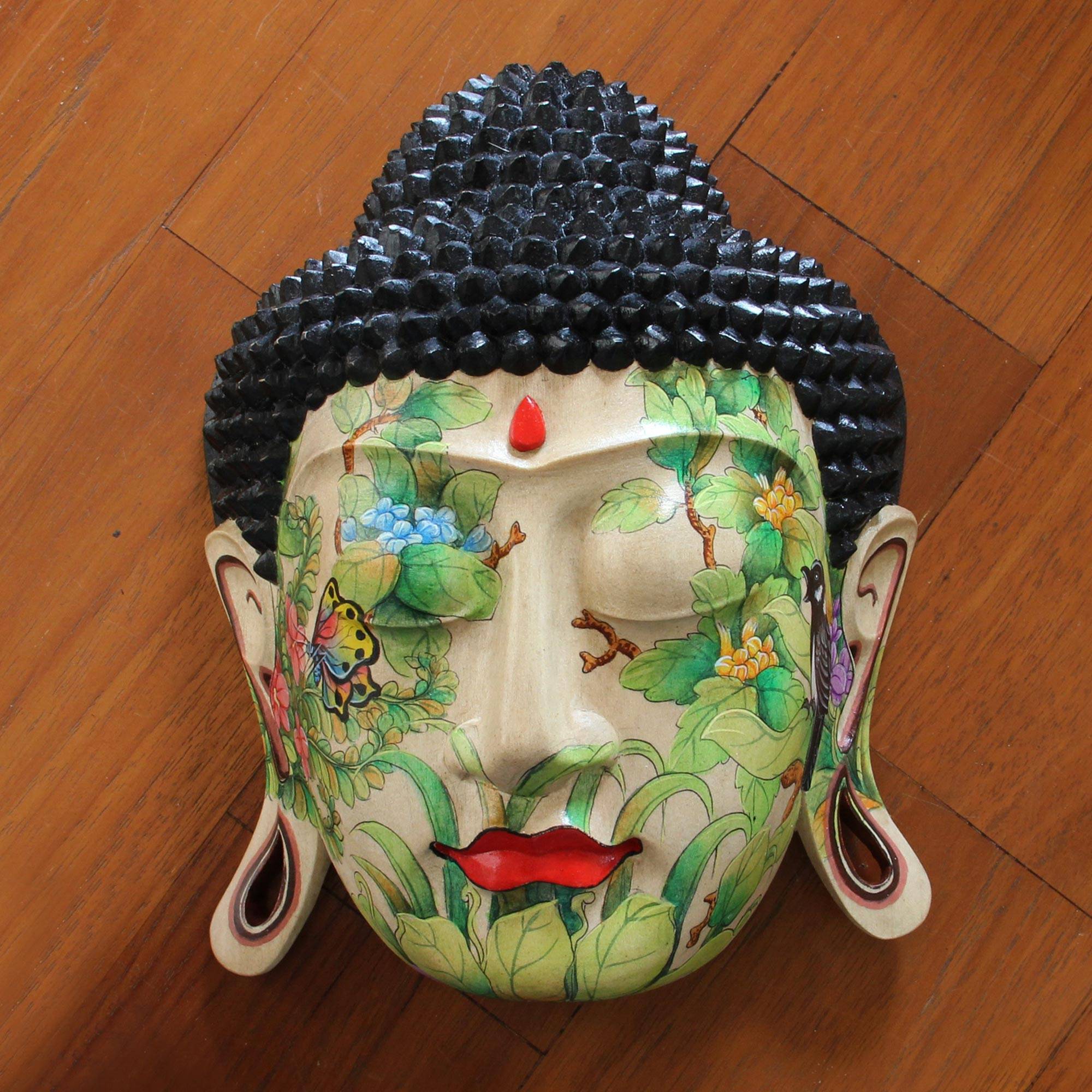 Because there are so many unique materials and styles of wall masks, decorating can be a bit of a challenge. Start by region. If you want to create a unique, African-themed living space, there's no better choice than a gallery wall peppered with a few West African masks. Complement your style with African wall art to tie it all together. You can also use the mask's material to guide you; if you love neutral and earthy tones, stick to masks made of wood, ceramic, and stone.
If your style is a bit more quirky and colorful, choose masks made of paper maché, beads, or painted wood. Those who love big colors and vibrant motifs will surely find something that suits their style in our selection of Brazilian and Mexican masks. No matter your personal style, preference, or spiritual angle, decorative masks will help you bring authentic depth, texture, and intrigue to any room in your home.
Rate this post:
[Total:

0

Average:

0

]