Rushing to figure out just what to get your best friend who is hosting that up-all-night New Year's party? Have you been staying with a family friend for Christmas and want to thank them for their hospitality? Or perhaps your employer is cooking dinner for you and your colleagues on Boxing Day and you'd like to express your gratitude. Whatever the occasion, we've been there. Here are some of our personal NOVICA favorites to help you arrive at the door with an extra thoughtful sentiment.
HOLIDAY PARTY
No matter what is being served at a holiday party, there is almost always a salad or veggie dish in the mix. You can't go wrong with this beautiful, hand carved mango wood bowl and servers from Saharanpur, India. It doubles as a centerpiece – catching the eye of everyone at the table with it's intricate anguri vine pattern, and it blends in naturally with earth-toned tableware.
As temperatures drop and guests are welcomed in from the cold, it's fairly typical for hot beverage cravings to arise. This set of four green, wavy wall ceramic mugs by artisan Putu Oka Mahendra of Bali are microwavable and dishwasher safe. You may want to get two or three sets to accommodate countless rounds of hot buttered rum or Irish coffee.
HOUSEWARMING
For anyone who recently bought their first home, it's likely all they can think and talk about. They're excited, and so are you. For new property owners, settling in with a fresh start at a new location is best shared with others. With a new address, this framed print of a USGS topographical map will allow them to tout their new digs in an informative yet stylish way.
On the textile side, this warm brown Peruvian throw is a great way for recent homeowners to settle into their new nesting grounds. Made by 100% alpaca wool, it's a luxury fiber that is as soft as cashmere with twice as much durability. It's also light and five times warmer than sheep's wool, so whomever is under it won't get cold snuggling up with a book or watching a holiday flick on the couch.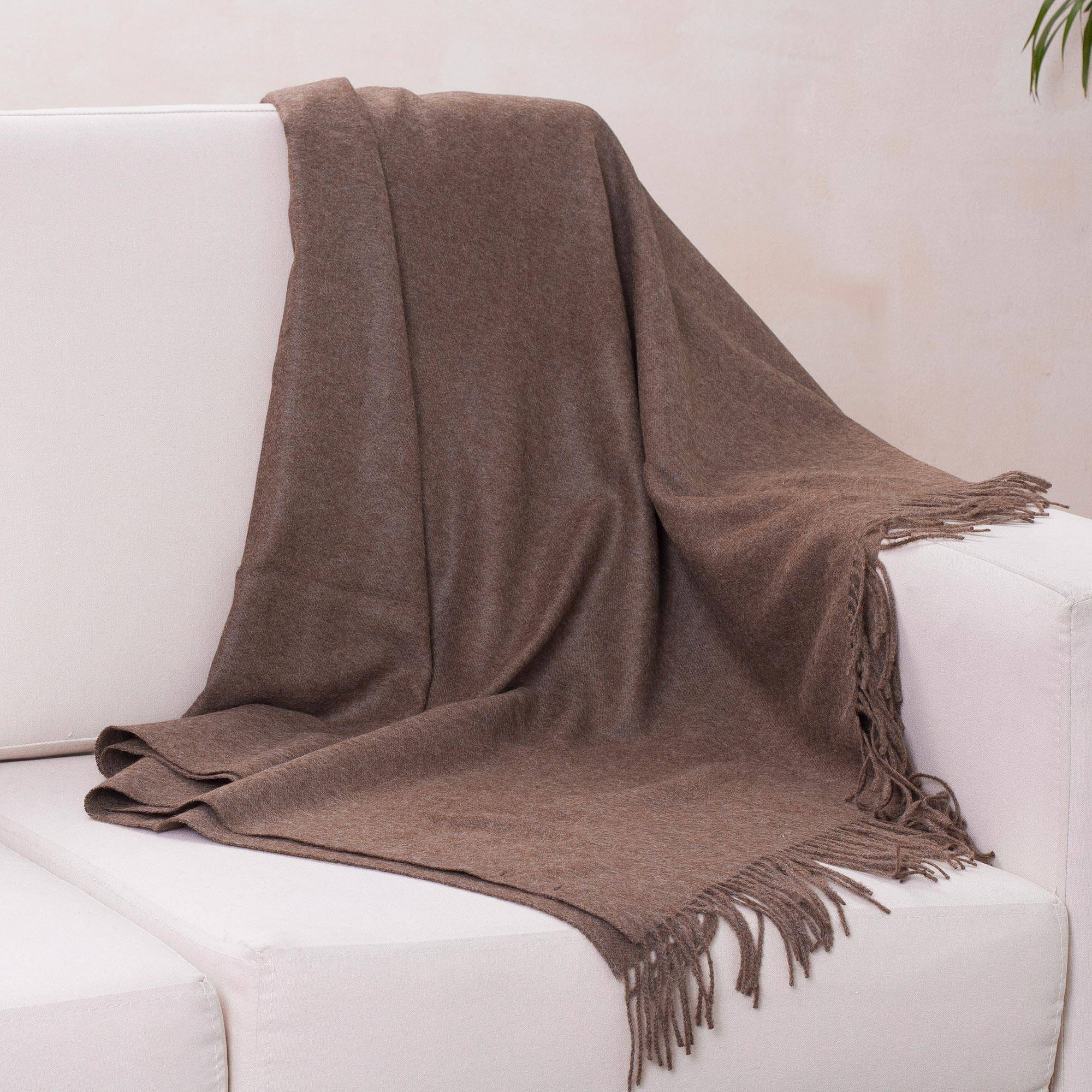 GUEST STAY
You may know your host or you may not, but if you're in any way apprehensive about what to gift someone while staying in their house, a centerpiece is always an appreciated gesture. There are home décor options to complement any color scheme, but one popular item for 2019 is this copper 5.5" handcrafted centerpiece catchall. This shallow, decorative bowl made in Indonesia illuminates any bathroom, kitchen or hallway that needs a little pop.
You could also get extra brownie points and make your host(s) breakfast one morning with this floral gold, reverse painted glass tray from Peru.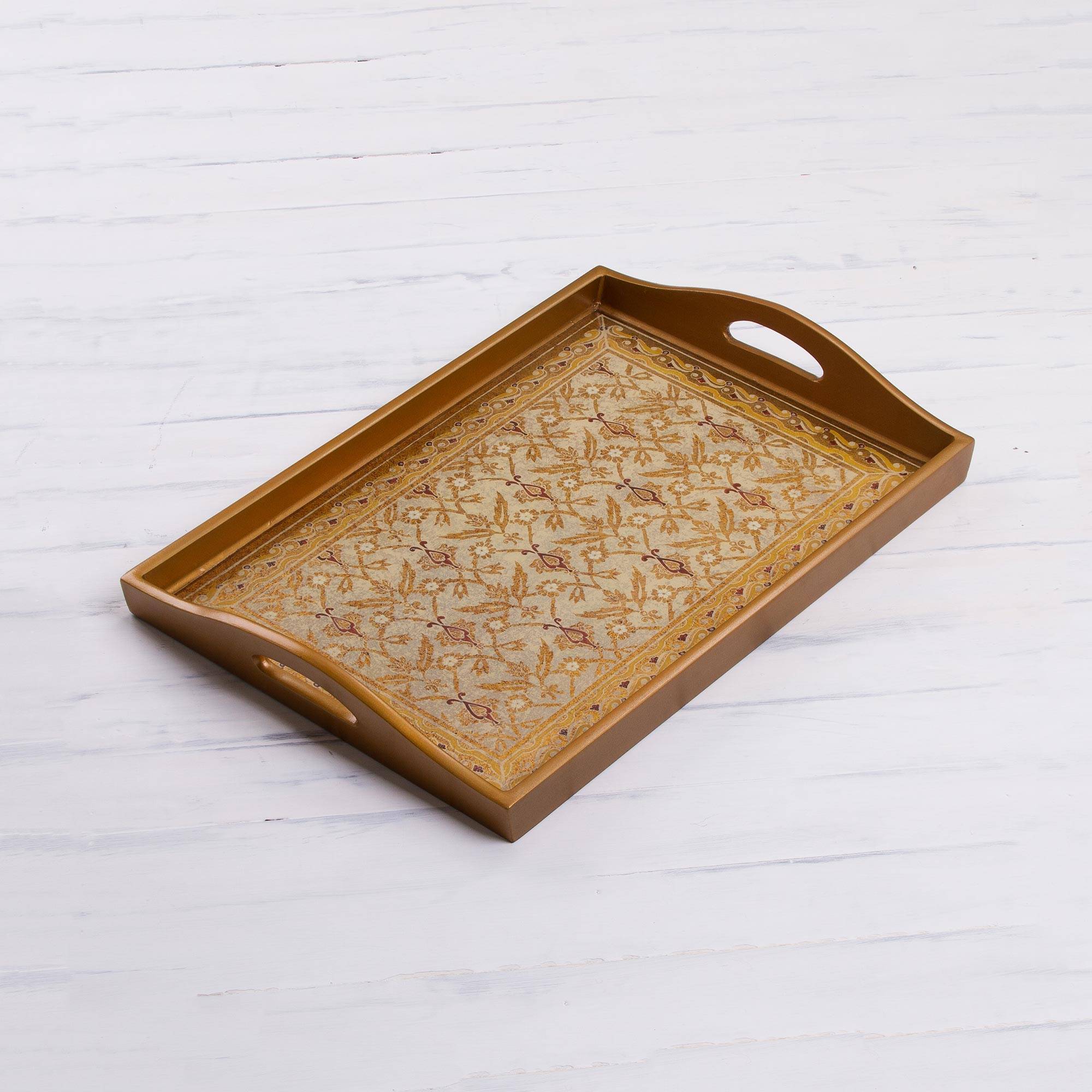 POTLUCK
You're halfway through the season, you've made that pumpkin pie from scratch and attended the cookie exchange party, but potlucks are still on the horizon in the coming weeks. This black Terracotta Canape Dish is thrown by female Indonesian potters and is a great complement to shared appetizers.
If you're bringing more than one dish already, but want to make sure there are enough kitchen and dining utensils to go around, a pair of serving spoons is sure to fill a void. Whether you're rushing to puree butternut squash soup or baking your aunt's favorite casserole, award-winning Victor Hugo Lopez' sustainable cedar serving spoons will plate shared cuisine in style.
NEW YEAR'S CELEBRATION
Whether you watch the ball drop with your better half or socialize past midnight, if you're headed to any sort of gathering, champagne is sure to be included. Pop the cork and pour that sparkling wine or cider into these purple hand-blown, sophisticated flutes with tiny air bubbles trapped in the glass; each is individually made and slightly different in shape and transparency.
Alternatively, if you have been requested to bring wine and would like a complement to go along with it, these trendy hand-woven Mexican denim wine bags are affordable as well as reusable.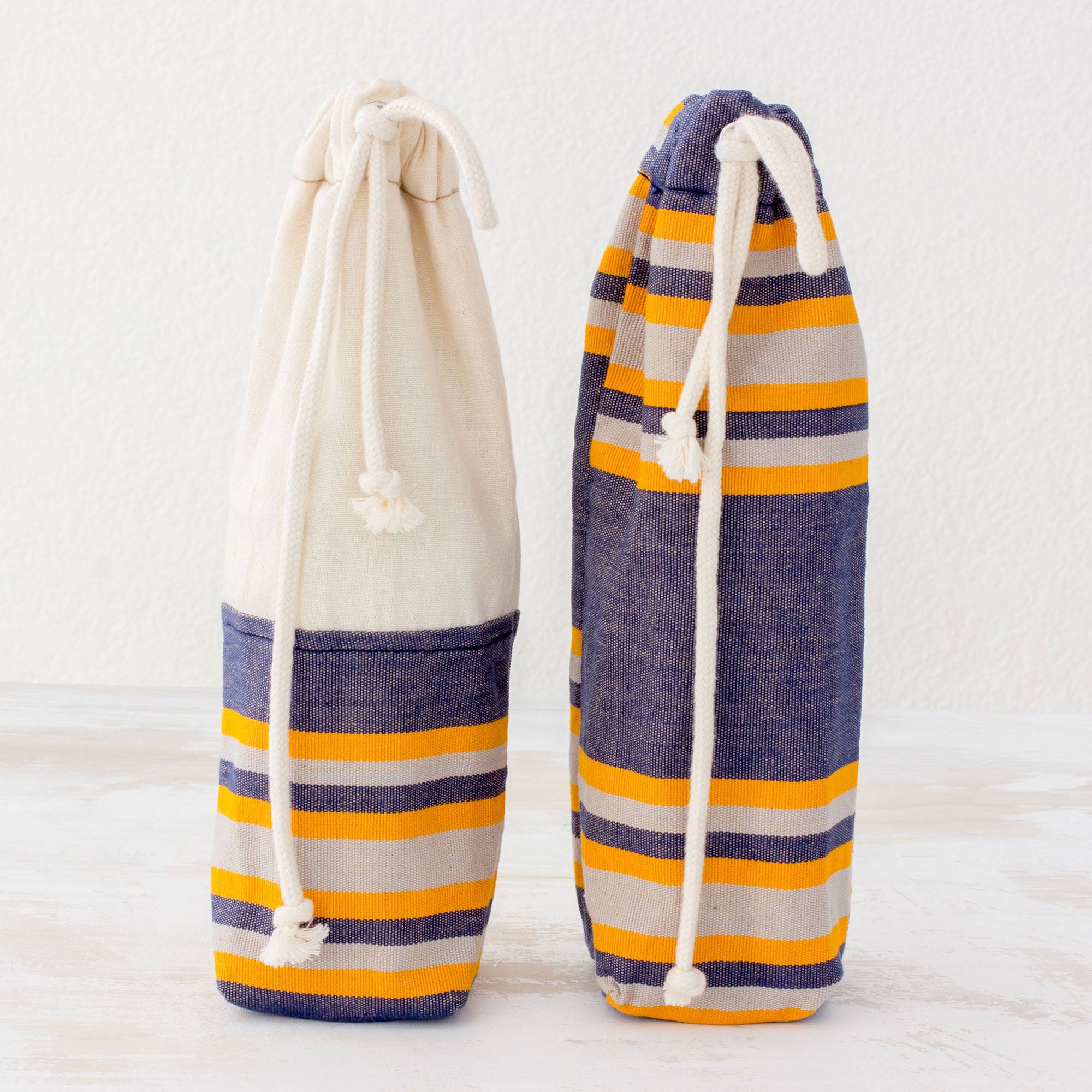 However you choose to give thanks to your hosts, we hope you pay it forward with gratitude and celebrate responsibly in the new year.
Rate this post:
[Total:

0

Average:

0

]