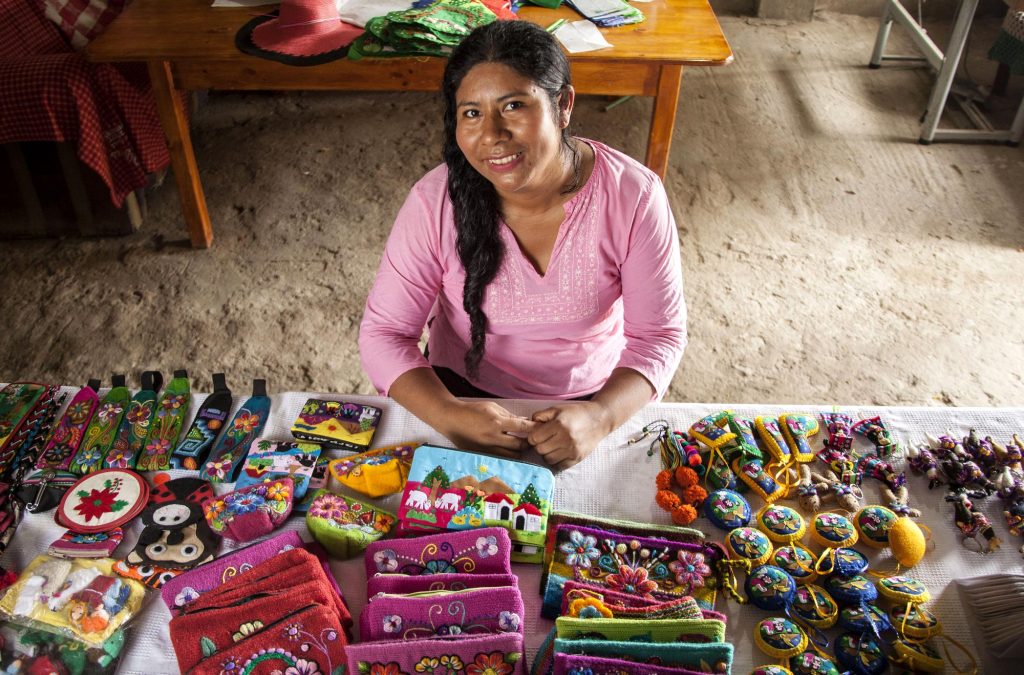 The possibilities are endless when a person faces high-risk decisions in life that may result in success or failure. When everything seems fraught with adversity, some people give up and let themselves be carried away by the storm. Life's road is filled with curves and obstacles that only the brave are willing to surmount.
This is the story of Balvina, a woman warrior, admirable and enterprising.
"Time took its toll. Today I am better able to understand and appreciate every instant of my life with the little man God gave me, my son. I named him Robert in honor of one of my brothers who disappeared during the dark days of terrorism. My son's life has become my world, the center of my universe, my strength and motivation to get up every day when I think I'll faint with weariness. All it takes is to see him smile and see the reflection of a pure soul. That's when everything makes sense to me.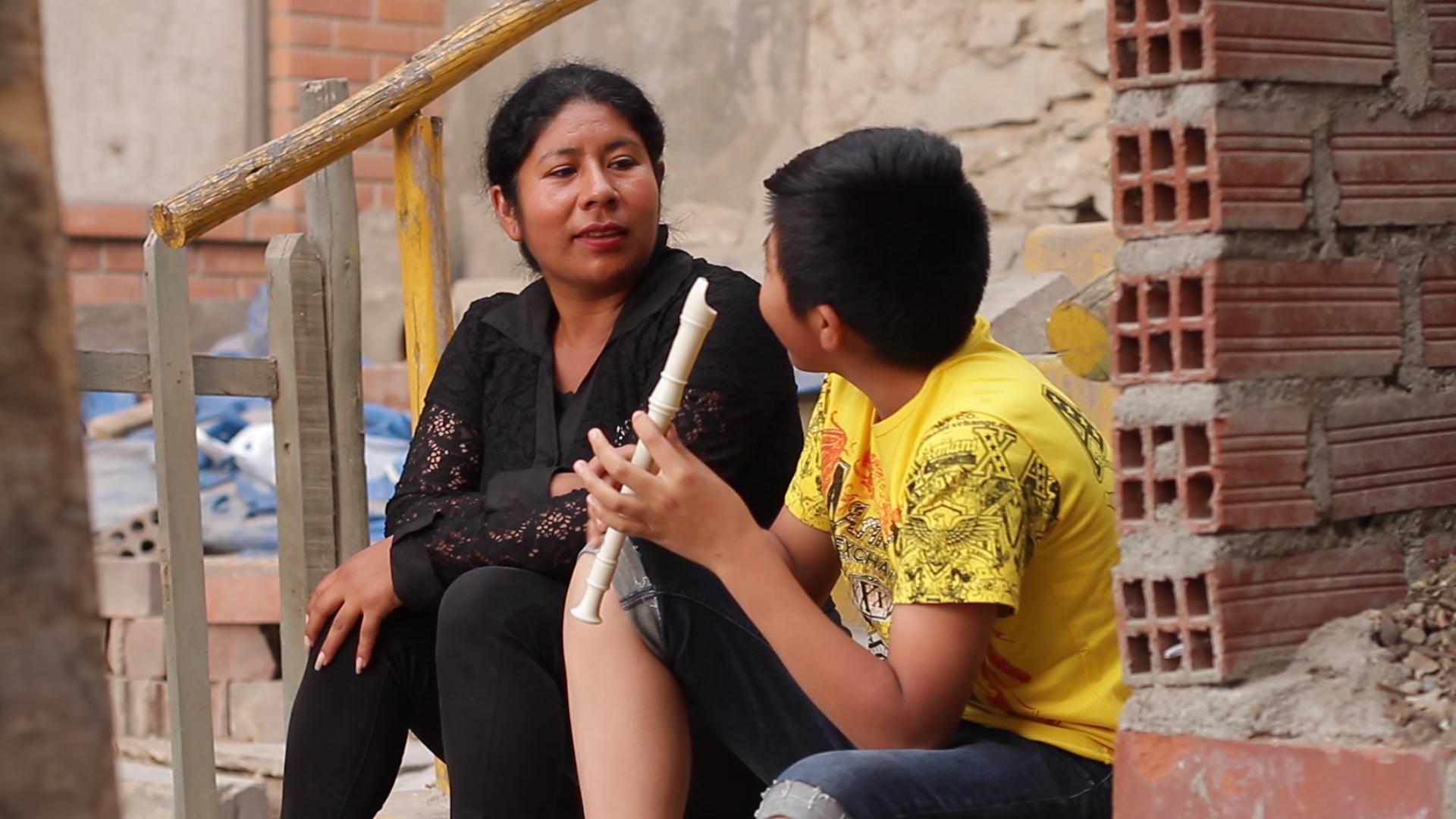 "I remember the long nights of anguish, the panic when we had to flee from our home in Cangallo, an hour away from Ayacucho. This was during what was considered the most brutal period of Peruvian history due to the number of victims and the violence unleashed by armed groups. We were robbed of our small home and pursued. We saw the death of our livestock and how everything we had once built was lost.
"Our choices were clear — begin a new life, starting from zero, or face certain death.
"One night under the cover of darkness, my parents took me, along with my brothers and sisters, and left our village. We walked away with only what we were wearing and began the long journey toward Lima. It took us more than seven days. Transportation was difficult in those days and we traveled many miles by foot. Our feet were so scratched and bruised that our shoes were useless.
"This dirty war took one of my older brothers. He disappeared amid the multitude and we never saw him again. His whereabouts are still an unsolved mystery. He never returned home. We lost him somewhere in time.
"This all had a terrible impact on me. I was unable to speak for five years. It was as though my voice had been extinguished, as though I could no longer gather my thoughts and express them. I was only able to communicate with signs and gestures.
"My family and I faced all kinds of difficulties from the moment we arrived in the capital. We found ourselves in an inhospitable and hostile place. The only thing we could do was to look for a place to live near the top of a hill in a humble and very poor place known as Pamplona Alta. Many families from the provinces migrated to this neighborhood, where windblown dirt evoked a storm in the desert, summers were like an oven, and the winters were so cold that rain flooded the few things we had to subsist. We had only a mat as a cover for seven people. We had to walk for more than an hour to get water from a cistern truck, as it didn't come out to where we lived. With the help of our neighbors, we were able to obtain some food. At that point, simply surviving was heroic.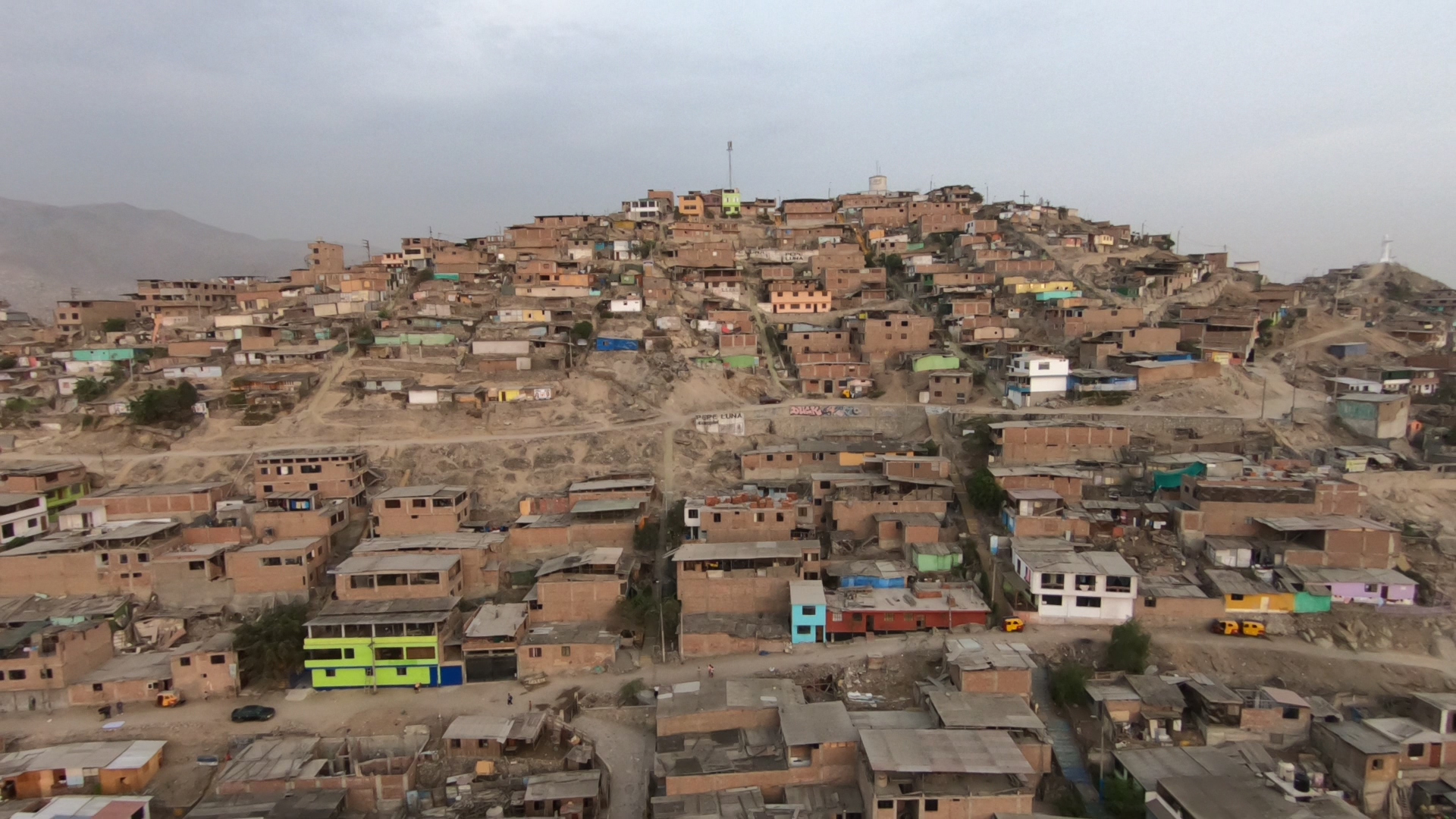 "While we adapted to our harsh reality, my parents took my sister and me to a social assistance organization in our community. This organization provided support to children, teens, and adults in the area. We attended courses where we were taught decoration, painting, knitting, sewing and how to use all kinds of colorful fabric bits and other materials in handicrafts, This is when I discovered the Andean appliqué technique known as arpilleria."
The Art of Arpilleria Appliqué
Arpilleria has been practiced since the 1970s in South America's marginalized urban zones but its origin lies in Chile. This art arose from the need for expression in the face of censorship after General Pinochet's military coup d'etat in 1973. Mothers, daughters, sisters, and wives of those who were arrested or disappeared lifted their voices in protest through their arpilleria work, which circulated anonymously. The original themes dealt with death, exile, prisons and other issues that couldn't be spoken.
The origin of Peru's arpilleras has been mysticized by the artisans themselves, and each person or group has their own version that depicts everyday scenes in the Sierra as well as all kinds of festivities.
Balvina continues her story.
"I remember I sold my first Christmas appliqués in a very pretty park in the city that tourists liked to visit. I was surprised at how well my work was accepted. People were amazed by all the details because this is a very expressive and enjoyable handicraft. With the money collected by the NGO, we and the other young people involved were able to have Christmas gifts and chocolates. I eagerly awaited these activities because they comforted my soul. They gave me back my strength and made me feel like I could become the child I used to be. I began feeling more and more connected with my surroundings.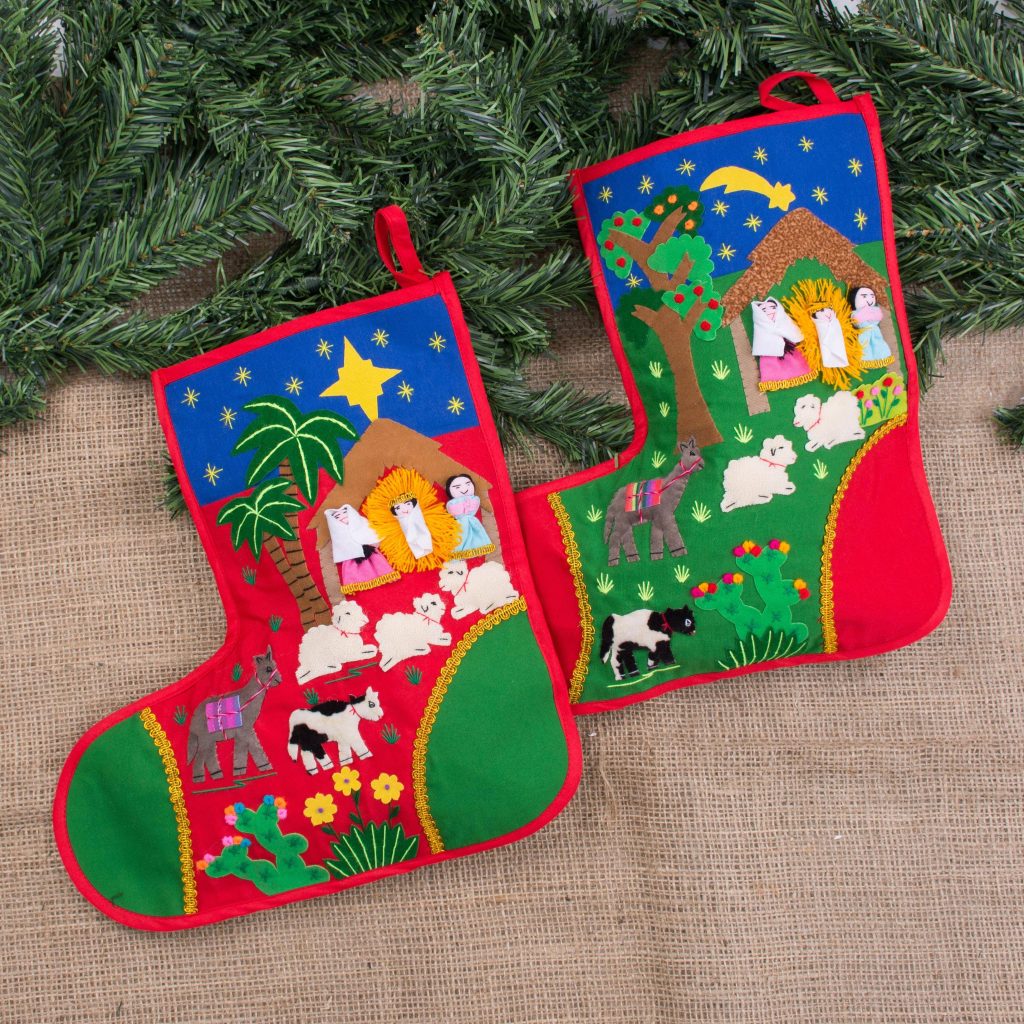 "My inspiration comes from my memories and my experiences back in Cangallo. The town is only an hour from downtown Ayacucho. When I was a girl, I played with my little sister. We looked after our cows and milked them. We ran barefoot through the fields and never cared if the soil was damp or dry or that our feet were cracked and dirty. We simply spent our time between our home and the great outdoors. We played with gunny sacks of sugar until we made holes in them. Then our mom would get really angry. We didn't care. We'd run out of the house so fast she couldn't catch us, then lie down in the grass to contemplate the blue sky and the clouds that floated like cotton and covered the faraway sun.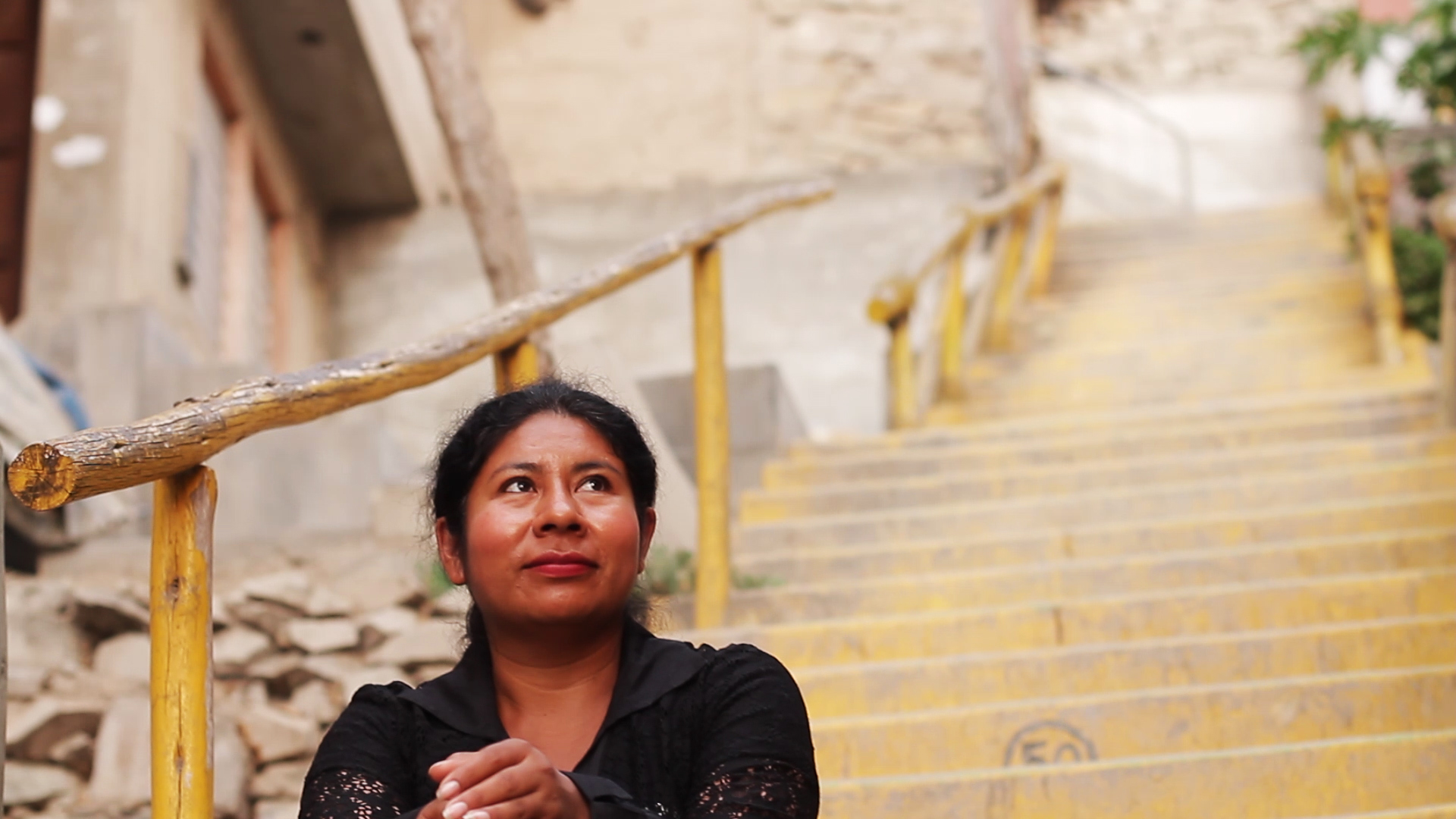 "I feel proud to be the woman I am today. Everything that happened in the past has only made me stronger. I became the mother of a beautiful little boy. I went to school for the first time at the age of nine and it was okay. This never held me back. This is what life gave me and, if I hadn't had these experiences, perhaps I wouldn't be telling you this story today.
"When I was very young, I didn't have a very clear dream. I thought that life in the countryside was everything and that was enough. But in this roller coaster of life, I discovered a lot of dreams along the way, and they took on a life of their own despite the adversities and tragic moments in my life.
"Everything that happened to me in the past made me stronger. Then I understood that it wasn't about time but what I did with it.
"Who could have imagined that what began as a necessity has become my true passion today? It's my lifestyle. Through my art, I try to transmit the beauty of simple things, everyday experiences, scenes from daily life in the Peruvian Andes. I depict the village where I was born with a surreal and picturesque touch. I want to make you feel as though you were there, as though you could touch it, as though you could perceive the perfume of the flowers or hear the sound of birds taking flight, the wind in your hair and the sun on your face. I want to set your imagination free so you can be a part of that scene for a moment.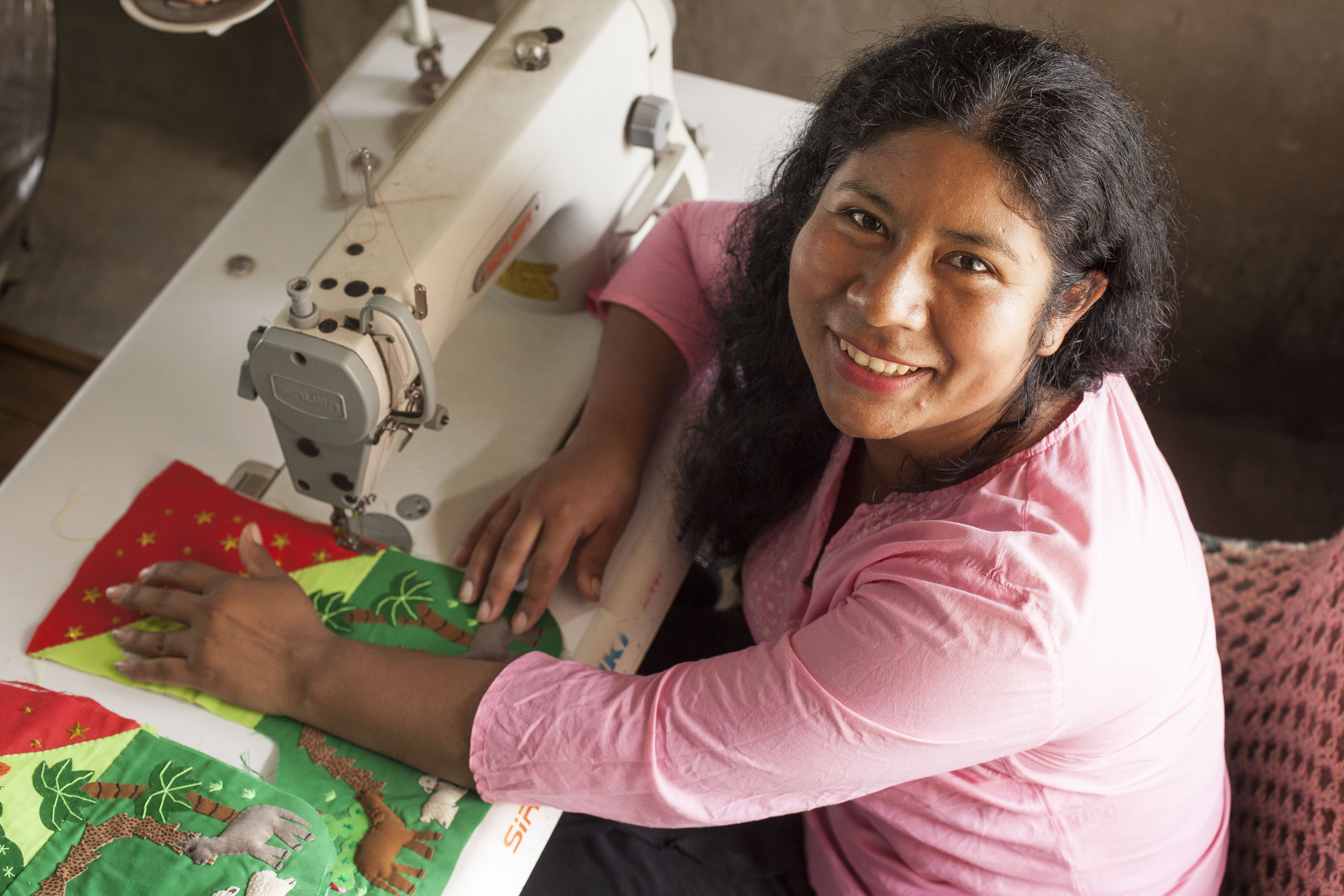 "NOVICA came into my life when I was participating in an artisan fair in downtown Lima. I had my decorative cards and a few small knitted accessories. NOVICA challenged me to create larger designs. I didn't doubt my ability and knew I had the potential to do this, so I began crafting larger pieces, like Christmas tree skirts. My first one was a success and I'm very fond of it. It was a surprise when they were accepted for the webpage and began to sell well. That was ten years ago and I've continued to grow with NOVICA. Time has confirmed that NOVICA has become my family, a part of my life and my triumphs. They've given me the opportunity to cross borders with my sales and have given me the freedom to fly but they never tried to change my essence. I'm still the same person creating my colorful art.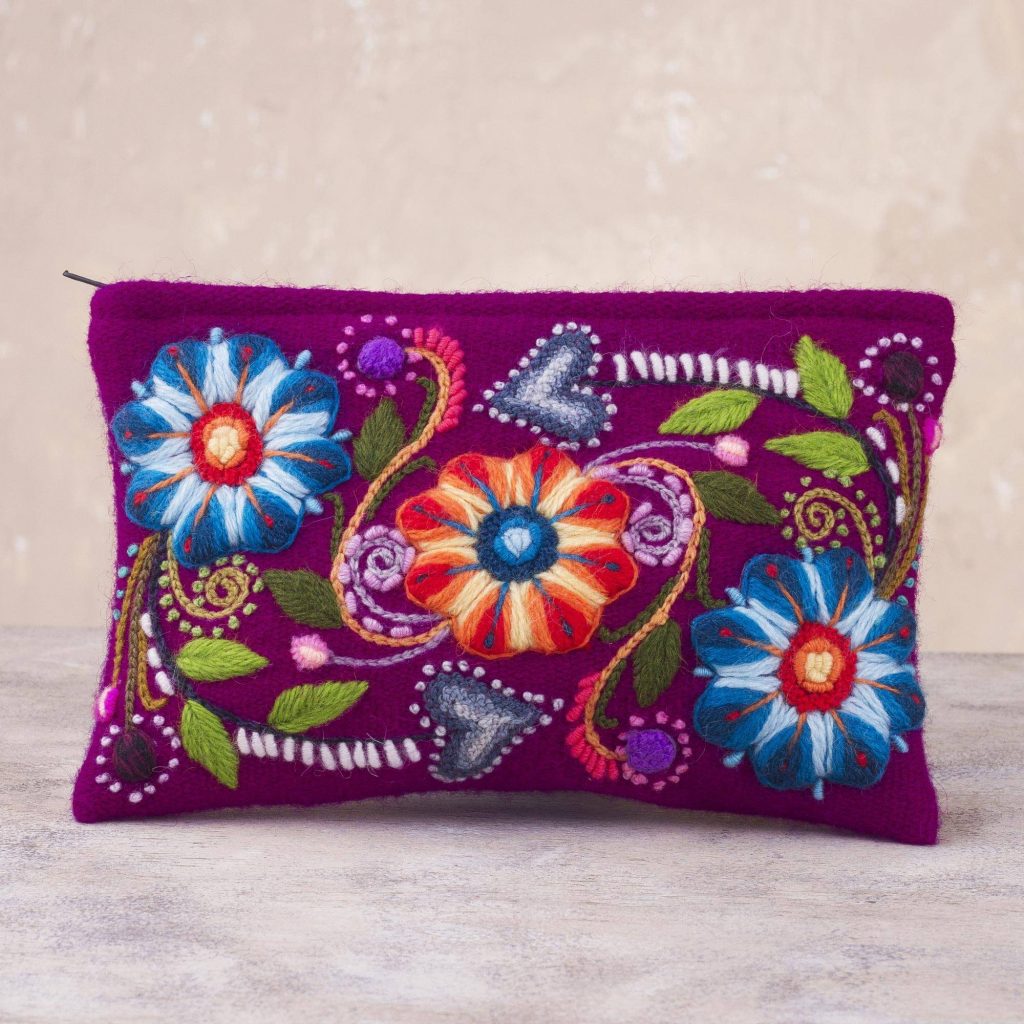 "Today, I feel the joy of sharing my art with the community and with the world. One of my dreams has come true, that of making a living doing what I love. It took a lot of effort and hard work, but I was able to set up my workshop in Pamplona Alta in the District of San Juan de Miraflores, where I lived, grew up and learned this wonderful art. I teach classes for young adult women, single moms and everyone who wants to learn.
"At the moment, I'm working to open another workshop in my village in Ayacucho because I want the women there to learn and grow. I want them to be able to find more opportunities and learn how to defend themselves. I want them to be able to educate their children with their work and their example.
"Now I believe in a promising future. I believe in dreams and that if you really want to achieve something, you should never give up on it. Sometimes the end of one path is just the beginning of a new one."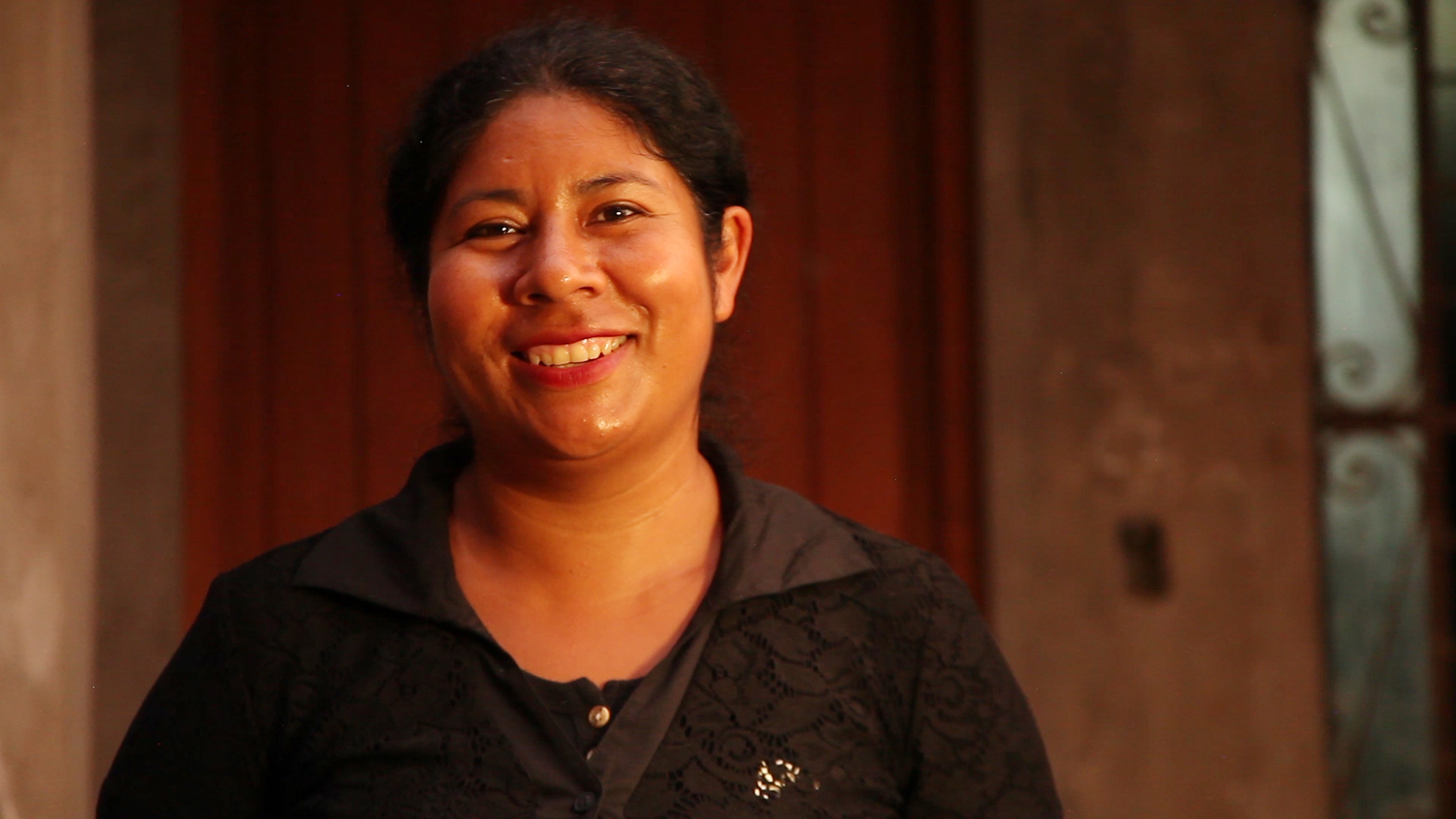 Interview with Balvina Huaytalla on October 10, 2018 in San Juan de Miraflores, Peru by NOVICA correspondent, Mavi Sabas.
Rate this post:
[Total:

0

Average:

0

]