Playful Devotion
The biblical story of Three Kings Day, or Día de los Santos Reyes, tells the tale of the Three Wise Men who visited baby Jesus with gifts of gold, frankincense, and myrrh – officially Epiphany in the church calendar. Each year, on January 6th, people across Latin America celebrate with vibrant festivities. In the town of Cajititlan, Mexico, dancers, and musicians fill the streets, children dress in costume, and revelers rejoice.
This Bread Has a Secret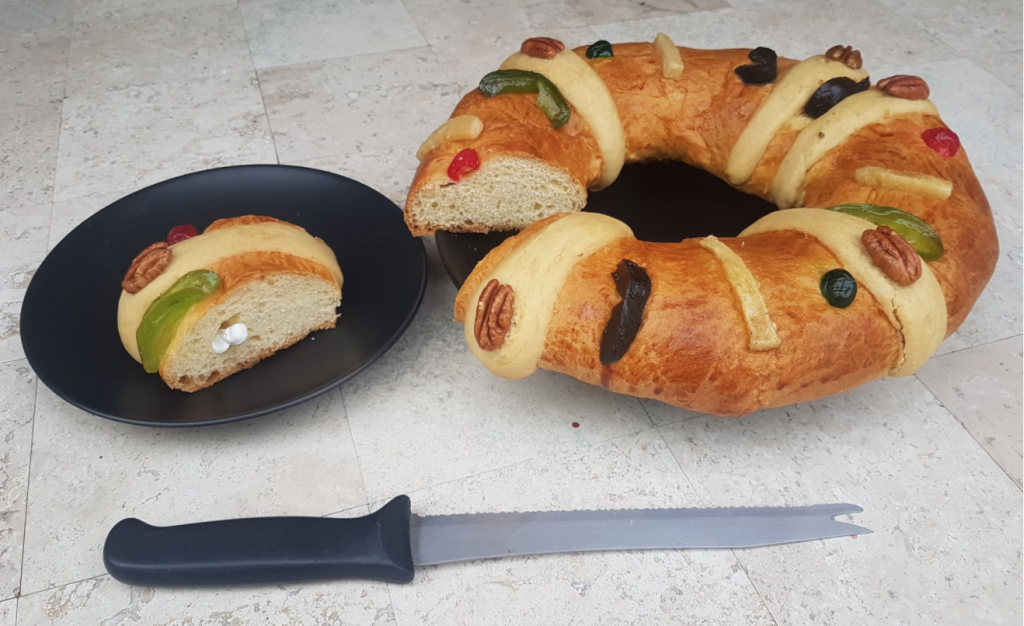 The dough is soft and fragrant. The candied fruits on top are sweet. But there's more to this bread than meets the eye. The Rosca de Reyes, a wreath-shaped delight that families eat on the night before Three Kings Day, has a surprise baked inside.
As everyone gathers around the table and takes their cut of the bread, one person will discover a small figurine in his or her slice. The figurine is a diminutive doll meant to symbolize baby Jesus. What happens to the lucky one who ends up with it? Well, they become the doll's "godparent," and must supply all the tamales for the Candlemas celebration on February 2!
Three Kings Day in Mexico is a holiday that perfectly blends faith with whimsy, devotion with merriment, and worship with play. What a wonderful reason to celebrate!
Rate this post:
[Total:

1

Average:

5

]