Are you looking for that unique gift for a dear friend or family member that will be enjoyed and appreciated this holiday season, but you have a limited budget?   We've got you covered with many unique and beautiful gifts that won't empty your wallet.
Here are a few favorites for under $30 that will delight.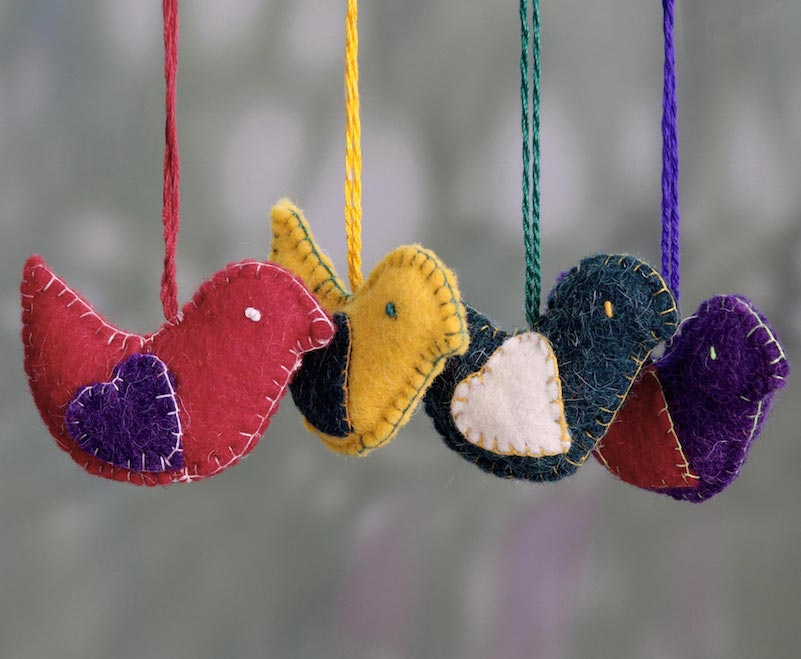 These colorful doves bring a message of peace for the holidays and beyond. Handcrafted by Rajesh Gehlot in India, they are made of wool felt in assorted colors with cords for hanging.  Check out more unique holiday ornaments that will be adored by your loved ones.
You'll also love our variety of scarves – silk, knit, alpaca, and cotton for men and women.The lovely hand-spun silk scarves below come in rich colors and will bring joy to a special woman in your life. They can be worn for special occasions or every day. These scarves are 100% silk and use traditional dyeing techniques, making them a gift that will be cherished for many years.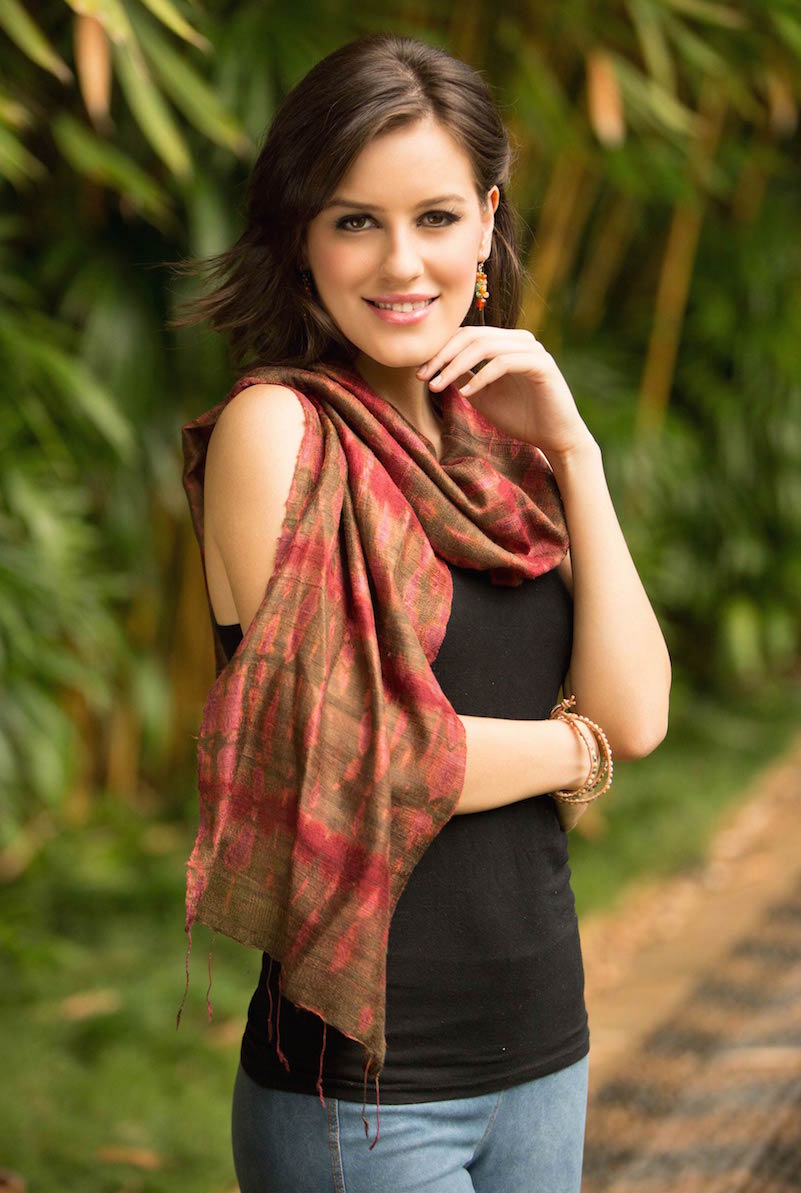 Thailand's Vinita brings olive green, light apricot, dark rose, and red together in this hand-spun silk scarf called Siam Adventure.  She uses tie-dye techniques and works with bark silk, preferring its slightly coarse textures.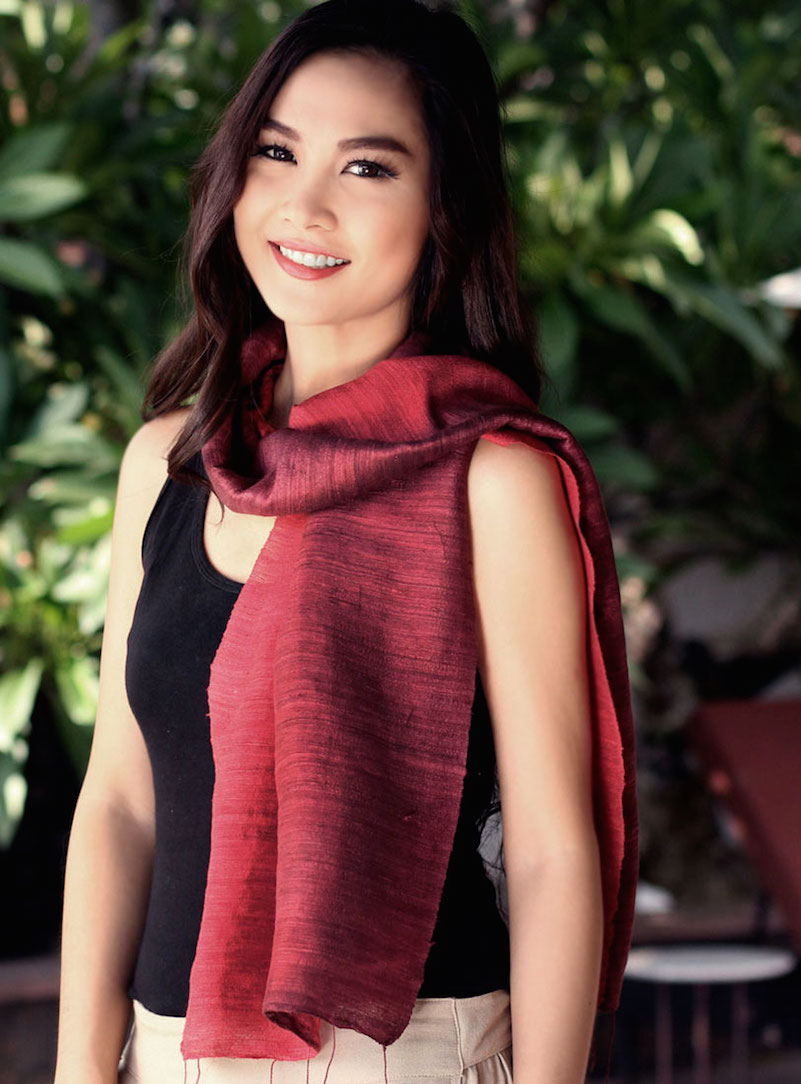 Red transitions to burgundy in this Roses and Red Wine silk scarf orchestrated by Vinita. She works creates the dye colors used for this handwoven silk scarf with bold color.  More lovely silk scarves here.
For the men in your life who may enjoy an addition to their winter wardrobe, this alpaca blend scarf is the perfect choice.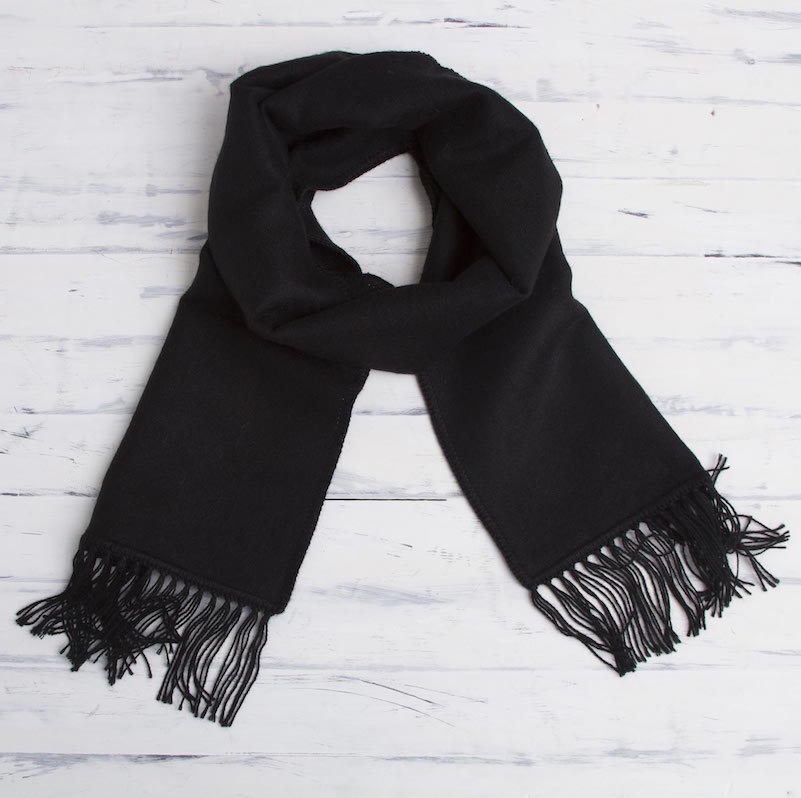 This scarf is crafted from an alpaca blend in ebony, by Celinda Jaco, and adds style and warmth to a winter wardrobe.
This elegant Purity of an Angel sculpture would be a beautiful addition to any home or office, radiating a sense of serenity and clarity of heart. It is hand carved by Brazil's Guena and shows the natural beauty of the quartz crystal.
There are many more beautiful sculptures to choose from in a variety of styles and materials to suit every personality.
Armando Ramírez creates many unique sculptures from recycled car parts. They are a fun and quirky gift idea for any loved one! This one is for the cyclist in your life.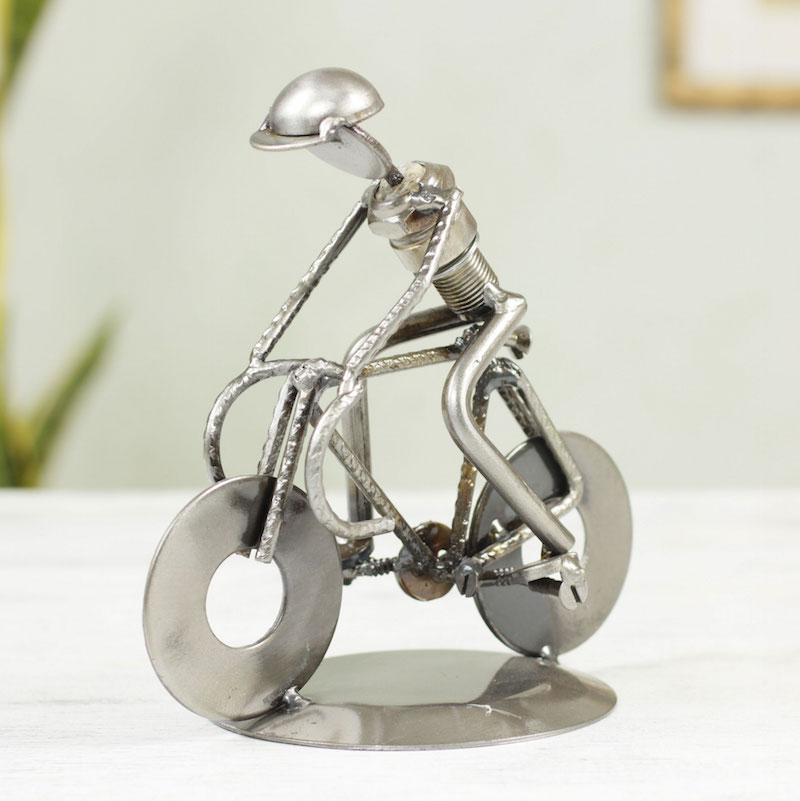 There are many more in various occupations and hobbies here that will certainly put a smile on your face.
Don't forget to take a look at jewelry as a gift-giving idea. There are plenty of choices to fit your budget, in any style that suits your loved one, from elegant to bohemian.  These earrings with luminous pearls, made by Bali's Nyoman Rena, glow like the full moon.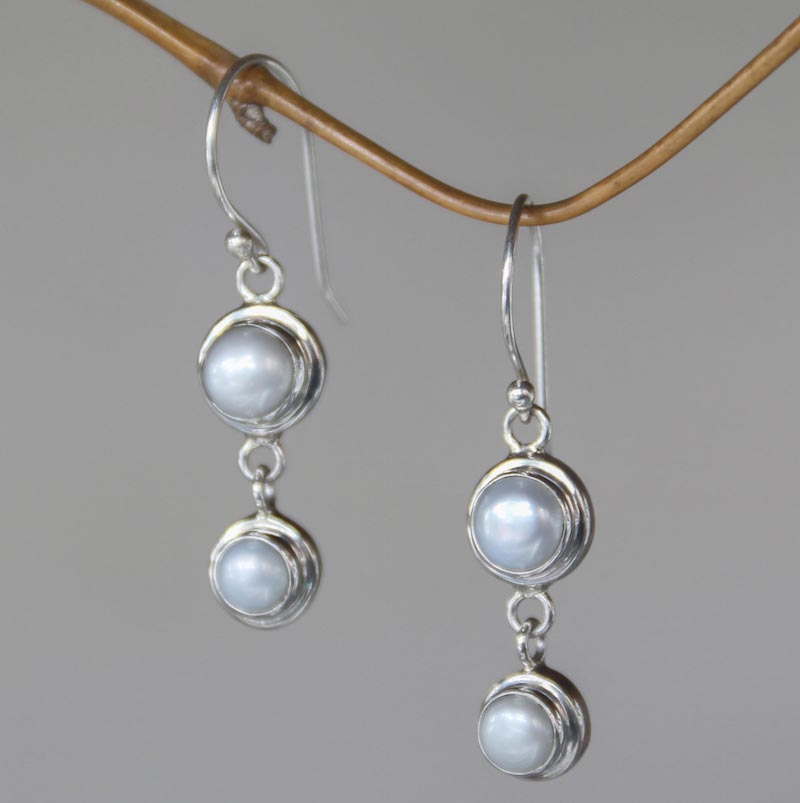 This stretch bracelet is beaded with faceted onyx gemstones and brings a mysterious, dark elegance when worn. Sang Ayu Sardiwati creates the bracelet, through Bali's Bhakti Senang Hati, that helps local disabled artisans to find work.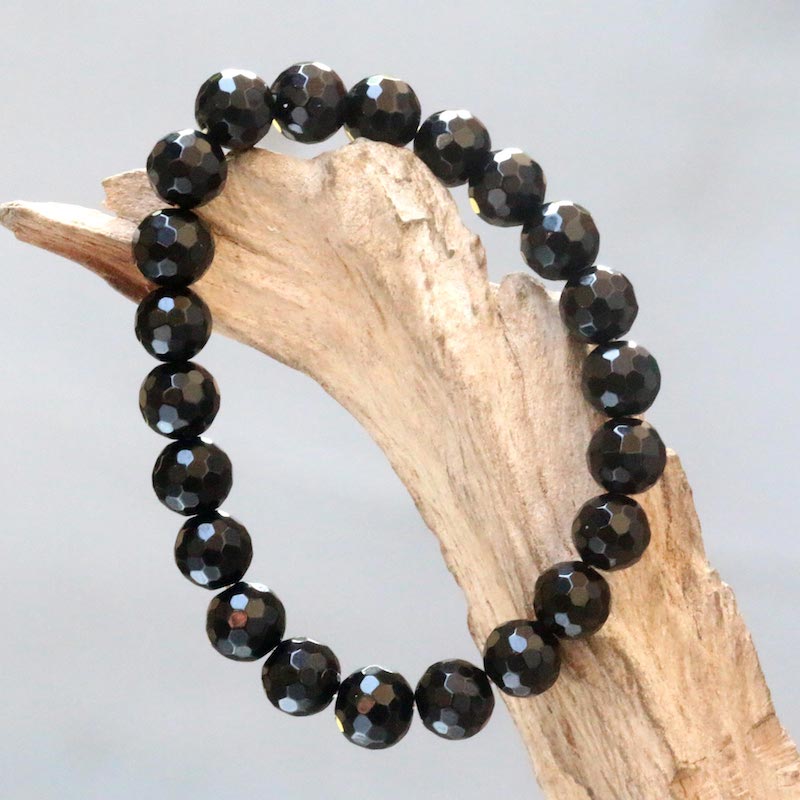 Enjoy stress-free gift giving this holiday season and know that your gift from NOVICA will keep on giving – supporting the lives and work of local artisans from around the world.
Rate this post:
[Total:

0

Average:

0

]