First I'll share a little about myself, I'm Carla. I am a work at home mom to 4 wonderful kids, living in beautiful Ontario, Canada. I am a new contributor to this wonderful NOVICA blog and I'm here to share some photos & thoughts about my most recent NOVICA purchase! I've been a huge fan of NOVICA for a couple years now – being an artist myself, I greatly appreciate handmade arts and think those who share their talents with others need & deserve to be supported as often as possible! It takes a lot of courage to put yourself out there in hopes of having your work be appreciated & supported!
I believe that we all have something to offer the world, and if that gift is the gift of art, we should share it with others and support those who do! So whenever I have the opportunity to support handmade, I will do exactly that!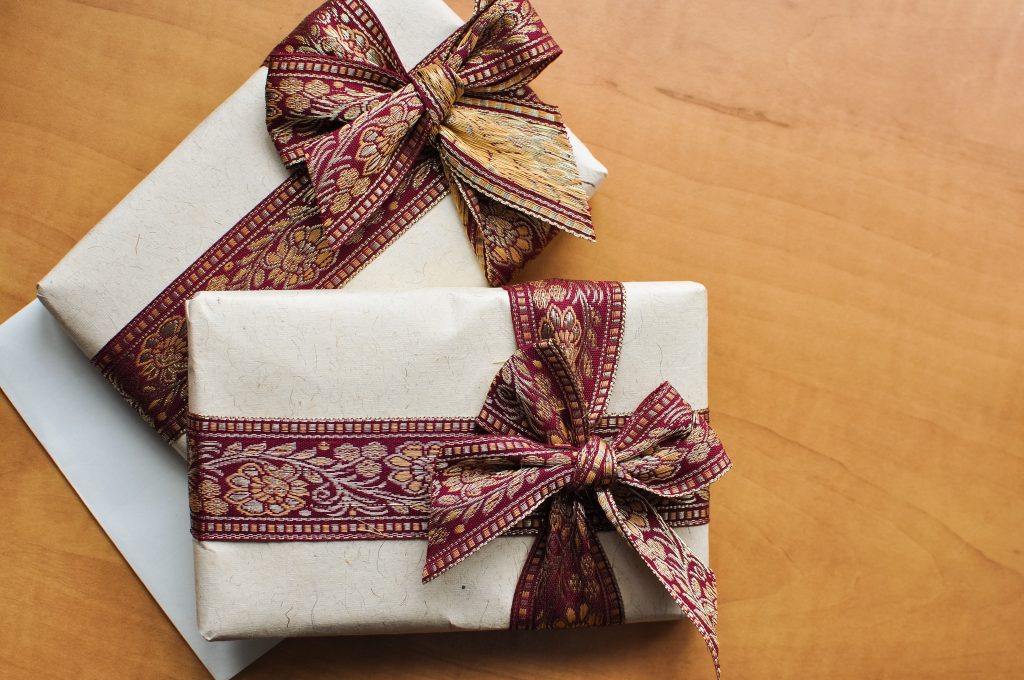 My purchases were made by the talented artist, Asha Prabha from India. It took me quite a while to make my selection as really, the choices on the NOVICA blog are endless – without a doubt you can that special, one of a kind gift for absolutely anyone on your gift list!
My order arrived quite quickly from India, faster than even ordering something for the east or west coast of Canada to be honest! When you receive an order from NOVICA it comes very well packaged to assure that your purchase is safe & secure with no risk of any damage.
Each order comes with a postcard sharing information on where your order comes from. I think my favourite part of the order (almost!) is the handwritten note in both English and the artist's native language! It's very neat to see and a keepsake on its own right!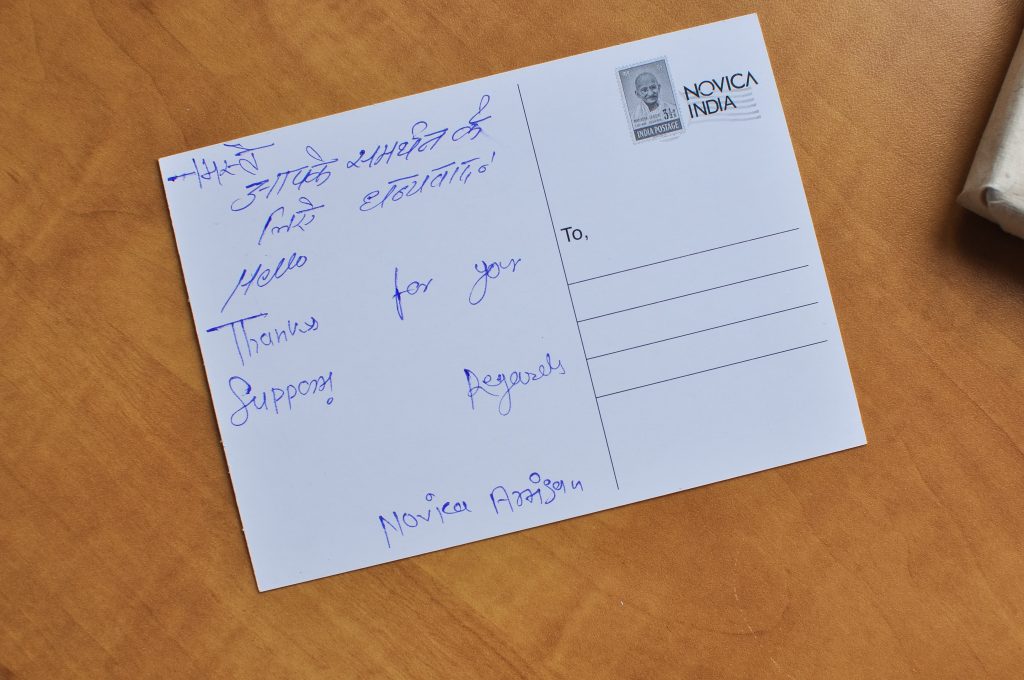 I chose a couple sets of gorgeous handmade journals graced with elephants on the covers and filled with beautiful thick handmade paper! Just lovely! These are like nothing you can find at your local stationary store and definitely something to be cherished & kept, but used for special notes alike!
My first purchase is a larger sized "Jungle Elephants" journal with a neat hand tie to keep it closed.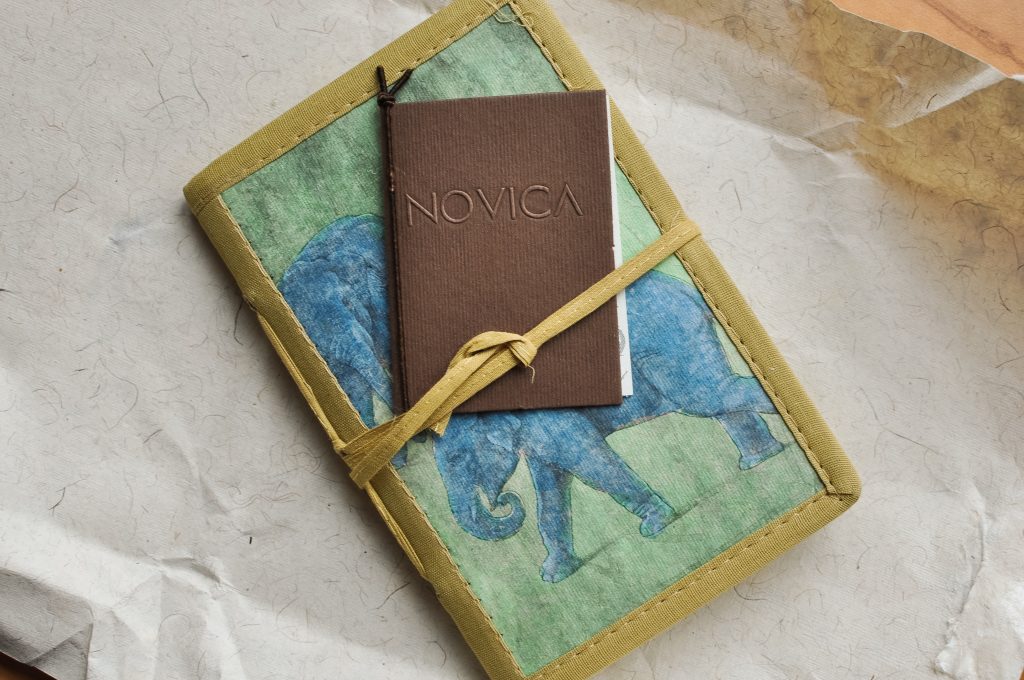 Next I chose a set of 2 smaller journals called "Royal Elephants"…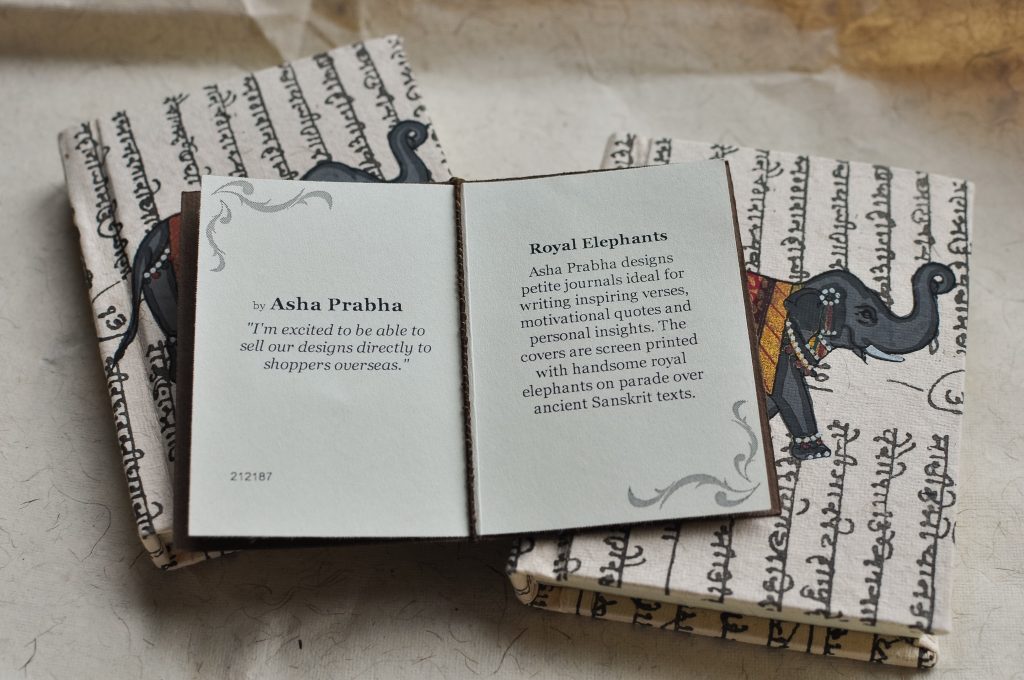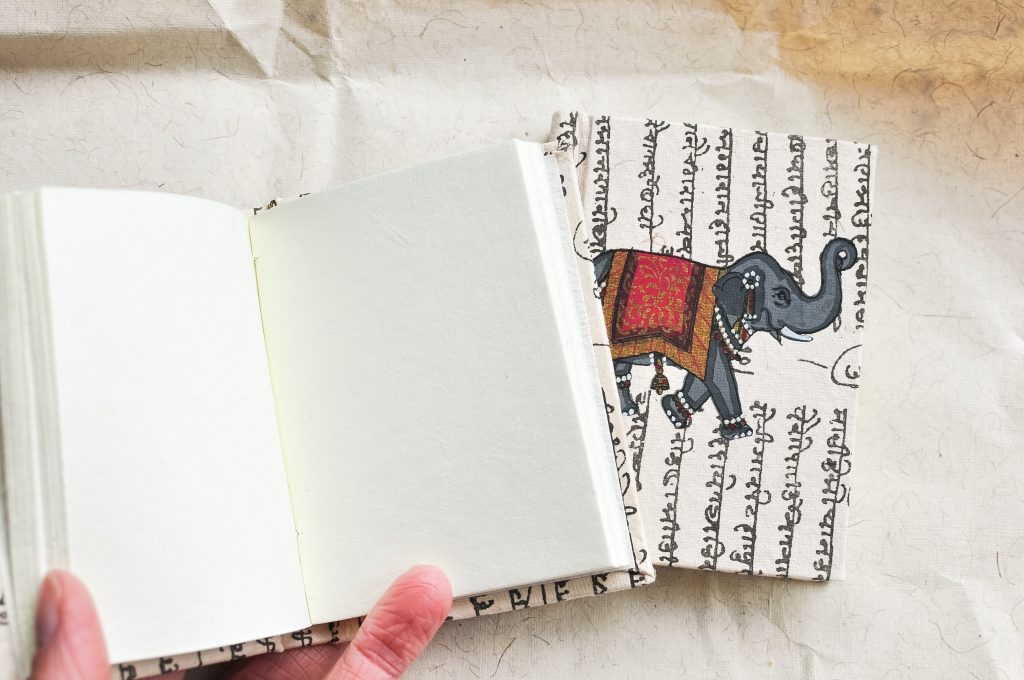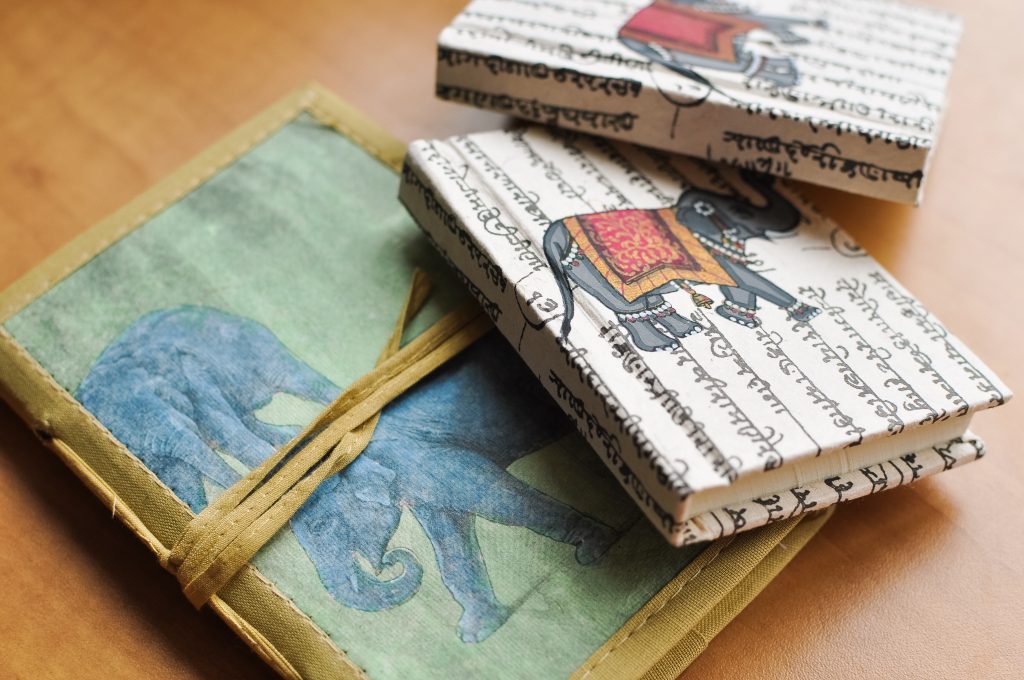 As you can see, these notebook/journals are made with love & care and are designed to be used well! The workmanship on these items is beautiful, inside & out. I'm very happy with my new items.
If you haven't been to NOVICA lately, I'd take a look to see what catches your eye and support an artist who's work your adore! I look forward to sharing more NOVICA purchases with you in the future. Enjoy your day!