Your NOVICA Gift Card arrives in a special passport sized presentation booklet, wrapped in a soft cotton pouch... making this the perfect gift for any occasion.
If speed is your priority, a NOVICA Gift Card sent by email is the perfect last minute gift solution.
Select Amount
Custom Amount
Enter any amount between $20 and $250$1000, rounded to the nearest amount.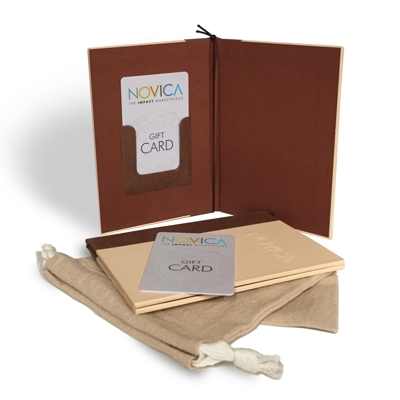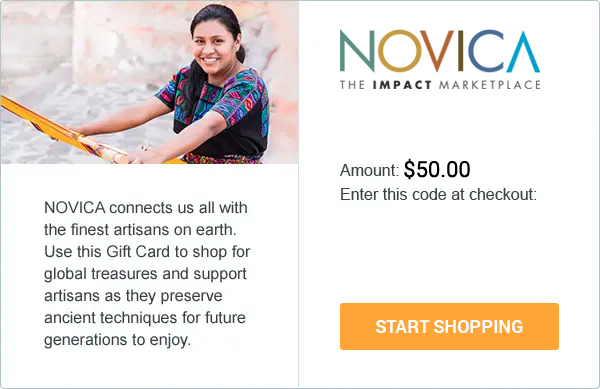 Thank you!
Gift card has been added to your cart