Featured Reviews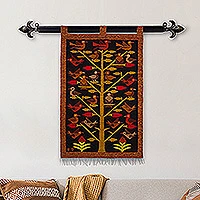 By Sandra
Gorgeous tapestry
This tapestry is absolutely beautiful, and it is very well made. The colors are fabulous, and are a perfect compliment to the furniture in my room. I will enjoy this tapestry for a very long time. Thank you, Eliazar!
By Ramona
Perfect entrance piece
This is the third dragon I've ordered here, and they've all been exquisite. The wind detail on this one is particularly impressive. We have it hung over our doorway, and find ourselves walking by just to admire it. Shipping was awesome - item was very well secured. And it comes with the hardware installed so hanging it was extremely easy.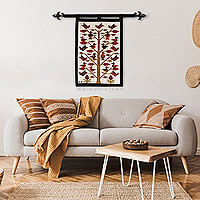 By Camille
Gratitude
The art of weaving feels so wholesome and welcome I find these days amid challenging news. The weave of our interconnection as sentient beings on our mother earth! This gorgeous wool tapestry of the tree of life in blossom, with birds all around & through its branches, touches my heart. I am grateful for the work of this gifted artisan!
Featured Artist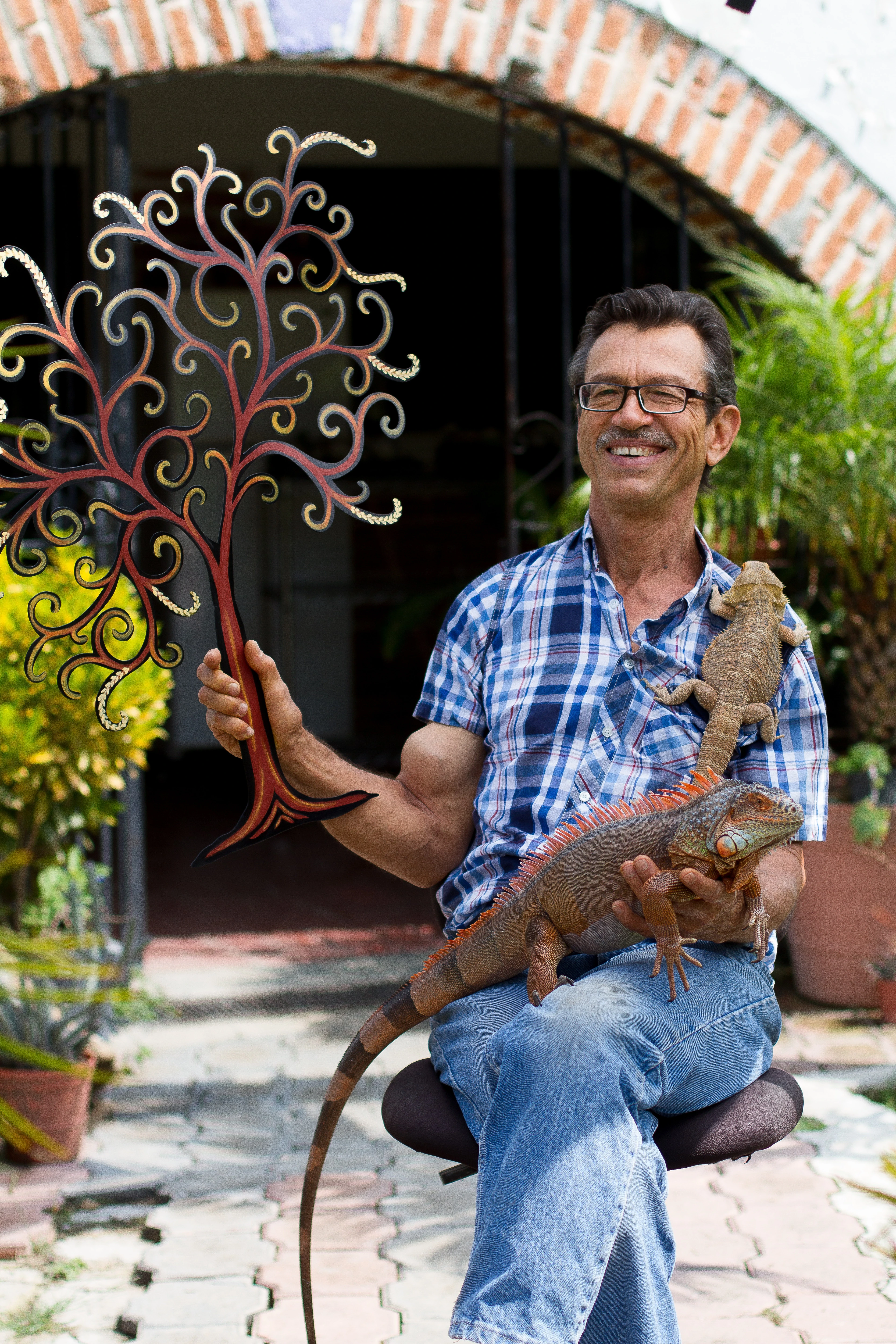 "Autism has given me success beyond my wildest dreams… I have economic independence and total liberty. My art is the only connection to the rest of humanity. It is my identity and my sanity."
"I was born in Agua Prieta, Sonora near the border of Arizona with its colorful flowers. I feel influenced by both cultures but, above all, I identify with Mexico.

"From the time I was a boy, I was attracted to art. My mother painted and I admired her creative ability. I began to draw cartoon characters at first. Later, as I became better at it, I drew animals and plants. I then learned watercolor, which is something I still enjoy.

"When I was 11, I began collecting butterflies. I'd catch them and keep them in a wooden box to exhibit them. When I was 20, I became an ecologist and defender of nature, and this is when I began to create animals in clay and resin.

"In 1908, my grandmother crafted a tray with a metal butterfly. My technique is similar to cutout metal, but more rudimentary. From this, I became inspired and started working in metal for its versatility.

"In 2004, I set up my workshop. I create each piece with my passion for drawing, and seeing the finished work fills me with satisfaction. I am very strict with quality because I'm very demanding in my work. I'm a perfectionist, and demand a great deal of myself because I love to watch people's faces, see their smiles when they see my work.

"A desire to get ahead motivates me. Today I have a workshop, a cockatoo named Coco and a cactus collection. Those are all the tools I need to continue working."